Beautiful Teacher Appreciation Poems to Express Gratitude on This Teachers' Day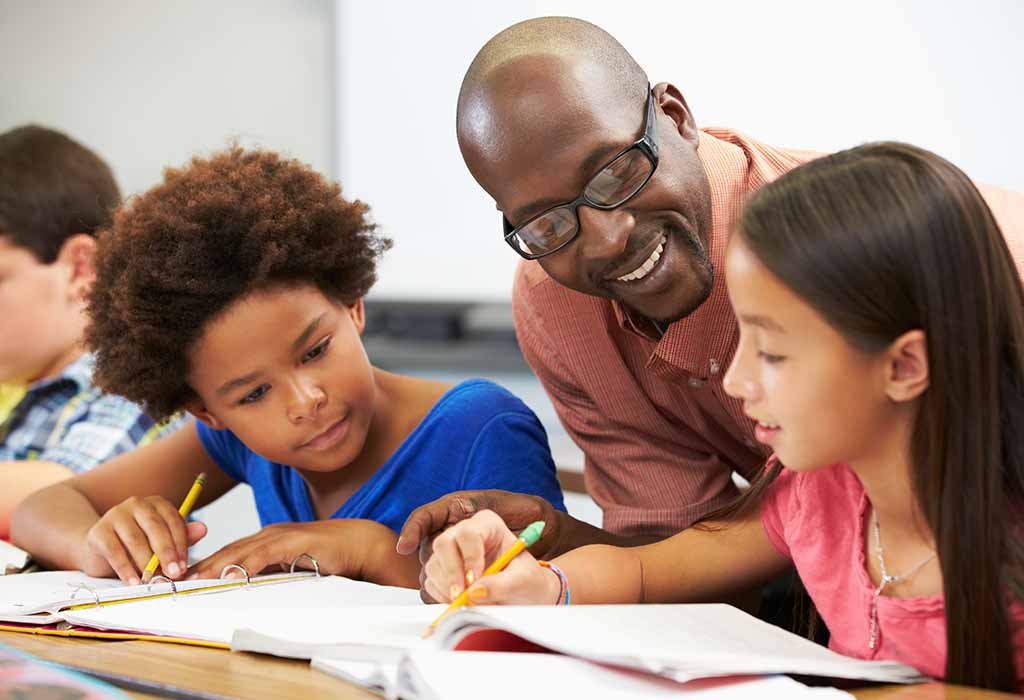 In this Article
Teachers have the power to ignite our minds with the light of knowledge and change the lives of their students. Not only do they teach children in schools, but they also instil in them moral values and social etiquette. Hence, we need to express our gratitude to our teachers, and one of the ways we can do that is by sharing thank you poems for teachers to remind them how much we admire and respect them.
Appreciate Your Teacher With One of These Poems
Each profession occupies a specific position in our community, but teachers contribute to every aspect of our society. They set the tone of a classroom environment and mentor and teach children while nurturing them to become good citizens of the world. A strong information base and good capabilities of comprehension and analysis are critical for progress in modern times. Teachers are the ones who play a vital role in kindling inspiration, inculcating knowledge, and encouraging creative thoughts in students. Keeping in mind that in today's times, most parents lead busy lives, a teacher is more than just a tutor. They play an integral role in building a strong moral character in kids and provide them with emotional support. Thus, a teacher becomes the ideal instructor, confidante, and friend who guides us to achieve our dreams. UNESCO established World Teacher's Day in 1994, and many countries worldwide have their own special days to celebrate this day. Traditionally, the Tuesday of the first full week of May is commemorated as National Teacher's Day in the USA. Furthermore, during Teacher Appreciation Week, lots of activities are carried out surrounding this occasion. However, showing our appreciation for teachers shouldn't be limited to this week or a particular day. It is just a remarkable way to remember their patience, hard work, and dedication in shaping our lives in a positive direction. Together with teacher appreciation gifts and flowers, we can convey our heartfelt messages to our beloved teachers through poetry. Whether you're looking for a teacher appreciation week poem or just a thank you teacher poem for the time the school year is ending, here are some of the best poems to make them feel valued and extra special.
1. Number One Teacher
(Write the name of your teacher here),
I'm happy that you're my teacher;
I enjoy each lesson you teach.
As my role model you inspire me
To dream and to work and to reach.
With your kindness you get my attention;
Every day you are planting a seed
Of curiosity and motivation
To know and to grow and succeed.
You help me fulfil my potential;
I'm thankful for all that you've done.
I admire you each day, and I just want to say,
As a teacher, you're number one!
Joanna Fuchs
2. Favorite Teacher
Thank you, favorite teacher
For acting like a friend,
And taking time to show me,
Lessons hard to comprehend.
Thank you for your caring
And lots of other stuff;
For all the things you gave me,
I can't thank you enough.
Anonymous
3. The Teacher Gets A+
I look forward to your class
When I come to school.
You're an awesome teacher;
I think you're very cool.
You're smart, fair and friendly;
You're helping all of us.
And if I got to grade you,
From me, you'd get A+!
Joanna Fuchs
4. Thank You for Bringing Out the Best in Me
You bring out the best in others
You brought out the best in me
The results of all your efforts
I hope are plain to see
Your care and your dedication
Always shines right through
So teacher with my heart and soul
I want to say thank you.
Anonymous
5. Teachers
Teachers
Paint their minds
and guide their thoughts
Share their achievements
and advise their faults
Inspire a love
of knowledge and truth
As you light the path
Which leads our youth
For our future brightens
with each lesson you teach
Each smile you lengthen
Each goal you help reach
For the dawn of each poet
each philosopher and king
Begins with a teacher
And the wisdom they bring.
Kevin William Huff
6. From Reading and Writing to Math and Language Skills
To letters and numbers, with shapes and fun
None of this would be possible, if it wasn't for a certain one
They give their time, so selfless and free
Thank you for all you've done
And for sharing your knowledge and time with me
Anonymous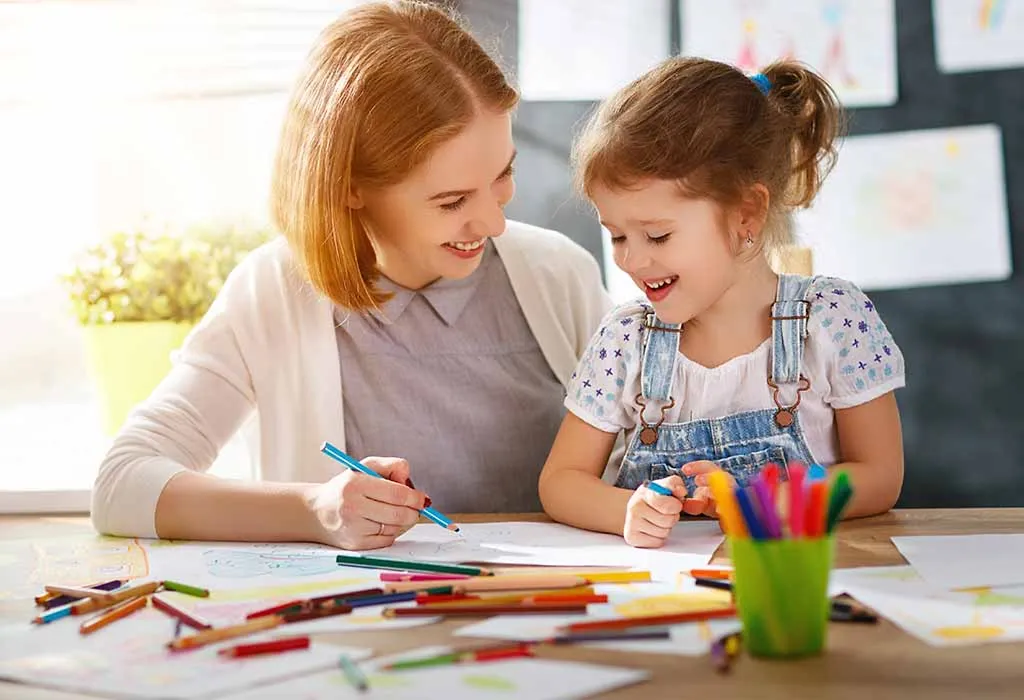 7. You Taught Me How to Read
Thank you for teaching me
how to read and write,
For guiding me to distinguish
between what is wrong and what is right.
For allowing me to dream
and soar as a kite,
Thank you for being my friend,
mentor and light.
Anonymous
8. Why God Made Teachers
When God created teachers,
He gave us special friends
To help us understand His world
And truly comprehend
The beauty and the wonder
Of everything we see,
And become a better person
With each discovery.
When God created teachers,
He gave us special guides
To show us ways in which to grow
So we can all decide
How to live and how to do
What's right instead of wrong,
To lead us so that we can lead
And learn how to be strong.
Why God created teachers,
In His wisdom and His grace,
Was to help us learn to make our world
A better and wiser place.
Kevin William Huff
9. Our Children All Need Great Teachers Like You
You once had a choice
And you chose to teach
And every day
It's our children you reach
You make the difference
In the life of each child
Those that are quiet
And those that are wild
It's the way that you teach
You do it so well
They look up to you
And think you are swell
You teach from your heart
That's plain to see
They think you're divine
And we all agree
Please never forget
And remember it's true
Our children all need
Great teachers like you
We appreciate you
And we value your time
And if you should forget
Please re-read this rhyme
Anonymous
10. Thank You for Teaching Me How to Believe
Forever I'll keep your memory
Stored within my heart
Forever I'll remember
Just how you played a part
You played a part by teaching me
To think bigger and think higher
I never will forget you
As for greatness, I'll aspire
You played a part by telling me
My dreams will all come true
For teaching me how to believe
Teacher I'm thanking you
Felicity Luckey
11. Thank You for Saying No to Bullying
He once was a bully
He loved to fight
You taught him that
It was not right
You shamed him in
The nicest way
And showed him how
He'd have to pay
You said that karma
Won't be nice
If he continued
With this vice
You gave him a
Piece of your mind
You taught him ways
He could be kind
You even cut
Him down to size
You helped him to
Apologize
You taught him words
That he could use
And to avoid
Words of abuse
You showed him ways
He could express
So he'd avoid
An awful mess
You showed him that
When life got tough
He could avoid
Such nasty stuff
You said he was
A kinder soul
And should respect
The greater whole
You helped him see
A better way
Thanks and thanks
Is what I say
Felicity Luckey
12. Thanks for Showing Me the Light
Thank you teacher
You're so kind
You gave me joy
And peace of mind
You helped me dream
You gave me hope
You taught me so
I would not mope
You gave me strength
So I can see
A future that
Belongs to me
A future that
Looks really bright
Thanks for showing
Me the Light
Felicity Luckey
13. Two More Days Till School
I'm finally going to school this year,
and now the big day's almost here.
I'll learn to write and count and read–
Only two more days till school.
I got new pants and shirts and socks,
a brand-new red and blue lunch box;
I'll paint and sing and dance and play–
Only one more day fill school.
My hair is washed, my sneakers squeak,
I'm so excited, I can hardly speak!
New things to do, new friends to meet–
Hooray! It's the first day of school!
Leslie Kimmelman
14. Teachers Day Thank You Poem
I want to thank you
Not just for being a good teacher
But for being
A caring second mother
I want to thank you
Not just for being my teacher
But for being
A guide and a mentor
I want to thank you
Not just for helping me out
But for motivating me
And melting away my doubts
Thank you!
Anonymous
Did you know that there are around 98,000 public schools in the United Schools and over 3 million teachers in the US in K-12 schools? In ancient Greece, teachers were some of the most highly paid skilled workers. They are passionate about their job and enjoy making a difference. After spending long hours at work, they stay late, take papers home to grade, and dedicate the summer holidays to preparing for the next academic year and other professional development opportunities. They enjoy the collaboration of ideas and best practices to support their students. They might make mistakes at times, reprimand or even take punitive actions against a wrong deed, but they also motivate every child to be successful. Sometimes they are held responsible for a student's failure, but in reality, it is a combination of factors inside and outside school that leads to poor academic performance. Just like every child, each teacher has their own unique teaching style and is creative in their own way. So, let us recognize their inherent values and be proud of their presence in our lives.
Also Read:
Short English Poems for Children
Amazing Funny Poems for Kids
Lovely Friendship Poems for Kids