Baby Shower Registry – How to Create the Perfect One?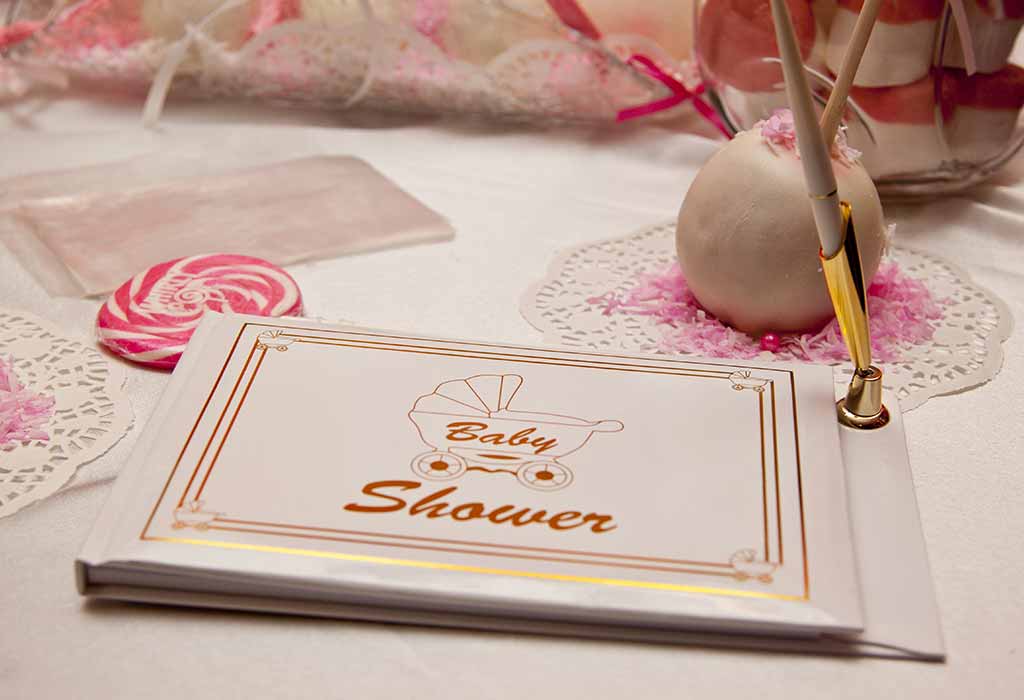 Whether you're pregnant, adopting, or working with a surrogate, most parents-to-be set up a baby registry before the arrival of their kid. The advantages of baby registries are many. A registry makes it easy for your friends and family to buy you a gift, and a registry is a great way to get what you're looking for. As a bonus, they can help you keep track of what baby goods you need, want, and have already purchased.
In this post, you'll learn how to put up the best baby registry for your family, including items like baby registry dos and don'ts that you'll use when your baby arrives.
What Is Baby Registry and Why Is It Needed?
Baby registries are lists of items that expectant parents would like to receive as gifts for their children when they become parents. Anyone considering becoming a parent can be confident that they will have everything they need to succeed. Babies registries are typically organized through one shop and made available to prospective parents online or in person. It is possible to combine listings from various suppliers by utilizing multiple registries.
Aside from that, some popular baby registry websites offer additional incentives such as welcome packages of goods, a completion discount on chosen purchases (if applicable), price matching, and free returns and price matching (in some instances). You have the option of price matching. Having a gift tracker for thank-you letters or an app that allows you to check your registry while on the go may also be useful tools to have on hand if you're doing most of your shopping on the internet.
How Does Baby Shower Registry Work?
A baby registry may be created online or in person at a brick-and-mortar retail business. Create a baby product registry to keep track of all the gifts you'd want to receive from friends and family. Items like strollers, swaddling wraps, and baby bottles are examples of what you may provide. Keeping track of your baby registry list is the responsibility of the business or website where you put it up.
If you don't currently own the items in the baby registry, you may purchase them online. Alternatively, you may go inside a store and scan anything you find appealing. A combination of the two approaches is also an option. With your baby registry, you'll be given a unique URL that you may share with your shower guests and anyone who want to buy you a gift. Afterward, the folks who deliver the baby gifts go to the website and choose the products they wish to purchase.
The baby registry is updated after all of the items on the list have been purchased to reflect the deleted goods. You may also make changes to your baby registry after you've built it, such as adding or removing items from the list at any time. Your friends and family will purchase baby products they will like if you set up a baby registry, so you won't have to exchange gifts.
When Is the Best Time to Start a Baby Registry?
As first-time parents, we understand how difficult it can be to figure out what you need and when you need it and how to keep track of everything. Making a baby registry early in your pregnancy (as early as 12 weeks) can be intimidating at first, but it will help you keep track of your progress and decide what to include.
While you are free to start a baby registry at any point during your pregnancy, most expectant mothers do so very early on. Most online baby registries allow you to work on your baby registry in private mode until you're ready to share the joy with others. When you don't have to worry about finishing your registry in time for your baby shower, you can devote your time and energy to figuring out what's best for you and your growing family. The list of things you'll need is long, and everything from diapers to bath toys to rockers and bottles is difficult to remember.
How Do You Announce a Baby Registry to Friends and Family?
Follow these ideas to get the cutest and most innovative set of baby-shower registry invitation messages:
1. Send a unique and reasonably priced mug to your loved ones
It's a terrific idea to include a copy of a birth certificate with the gift you offer them. Consequently, the public will be aware that there will be no baby shower, and the registry list will advise them of ways to assist you and the baby even if they are not invited.
2. Send your loved ones gorgeous and elegant cards
You may connect the baby registry to the card by using a baby logo, a charming teddy bear, or a creative statement. This is an excellent approach to spread the word without being overt about it.
3. Send an electronic greeting card to commemorate a memorable event
In the same manner that you connect with your friends and family, you may send an e-card through email, social media, or messaging apps.
What to Put on a Baby Registry?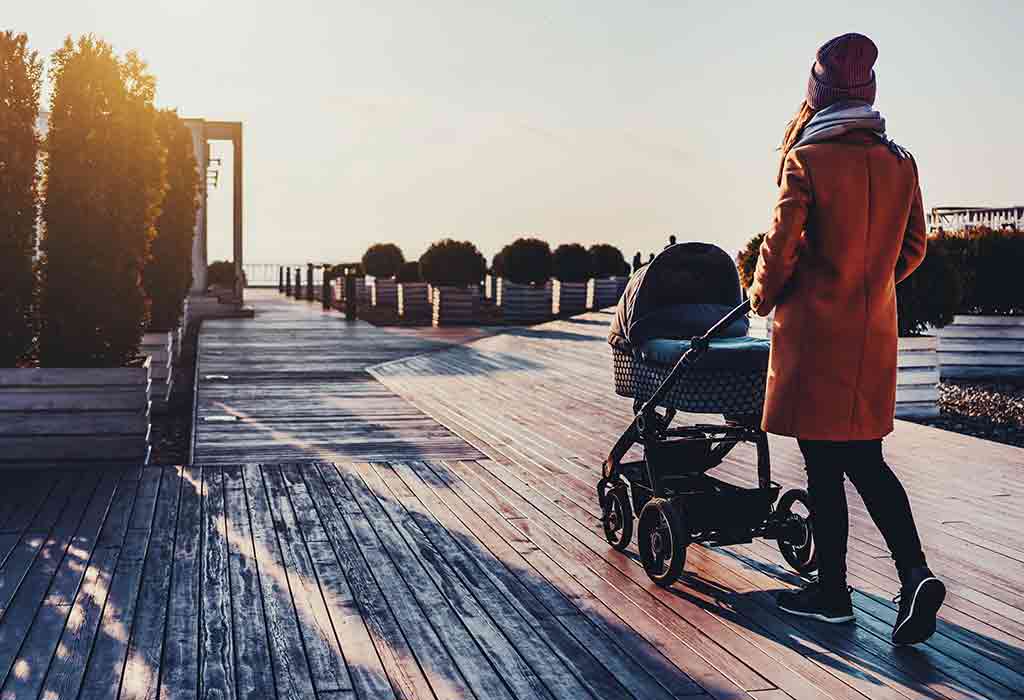 There are no superfluous extras on our baby registry list; only the baby shower registry must-haves you will use as a new parent are included.
1. Stroller
Consider your style and financial preferences when selecting the ideal stroller for your family.
2. Car Seat
When you bring your newborn home from the hospital, they will need a car seat to ensure their safety. Ascertain that the car seat you're contemplating adding to your registry complies with current safety rules and can be placed without causing harm or injury to your vehicle.
3. No-hands Baby Carriers
When you're carrying your child, you won't have arm fatigue. You can spend quality time with your newborn with them while still having your hands free to do other things.
4. A Sturdy Bassinet
You'll need a place to sleep for your new baby. The centerpiece of your baby's room should be a sturdy, well-constructed crib. Before making your registry selection, it's good to complete some research on crib safety.
5. Firm Crib Bedding
To ensure your child's safety, you should choose only a firm mattress. Other possibilities include a foam mattress or an innerspring mattress.
6. Diapers & Wipes, and Changing Pad
You cannot attend a baby shower without bringing one. Include diapers and wipes in your baby registry, as the new parents will need them often.
What Not to Put on a Baby Registry?
Are you expecting a baby and unsure what to purchase for your registry? Avoid buying or adding these six items to your baby registry:
1. Linens for the Bed and a Crib Bumper
The American Academy of Pediatrics (AAP) strongly advises against crib bumpers or blankets to protect your kid against Sudden Infant Death Syndrome (SIDS). At least one state has already forbidden them due to the significant suffocation danger they provide.
2. Shoes
New parents may be tempted to put a whole outfit for their little one, complete with shoes, into her hospital bag. However, it is possible to exclude shoes and booties from a newborn's baby registry.
3. Blankets for Infants
While it is true that your infant will need blankets, they are not required to be included on the registry as they will all be provided to you.
4. Bathtub
This is another unnecessary item since you will not use it that frequently initially. Bathing a baby once a week is recommended throughout the first three months of life.
5. Bottle Sterilizer
Having a sterilizer for bottles is a fantastic idea from a practical one. Boiling water in an average saucepan works well for sanitizing bottle components.
How to Choose a Baby Registry?
You may ensure that your baby's comfortable by putting together a registry. The needs of a baby are likely to be unique. Keep in mind your baby's essentials while selecting items for your baby's registry. Be mindful of keeping things simple while purchasing for your baby. Check the ways below:
1. Choose items within a predetermined price point
Many baby registry choices are available, while some are more limited. Sign up for less-priced events to save money.
2. Take a closer look at what's required
You may not know many things about your baby's everyday needs as a new parent. Asking parents-to-be for advice is a good idea.
3. Explains all the hidden nuances
It demonstrates to your guests what your baby requires and how to care for them.
4. Decide on a name for your brand
One brand name may be seen on every register, while others include a few. For the best options, consider your budget and your baby's needs.
5. Keep track of things
Keep track of all the things you need to purchase and do in advance of your child's birth with our handy checklist app.
How to Create an Online Baby Registry?
A few standard procedures must be followed, even if the details differ in every shop.
1. Create an account or log in
If you do not already have an online account or profile with the online store, you must create one.
2. It is possible to create a baby registry
You may create a baby registry on the website.
3. Consider the directions and adhere to them
While creating the baby registry, you should know the rules and regulations.
4. Enhance the list by adding new items
After you've completed your baby registry, you may begin adding items to it. This is the most enjoyable aspect of the process.
5. Create a checklist
For creating one baby shower registry checklist, take your time to study and choose the goods you believe you will need for your project.
Where to Register for a Baby Registry?
The best baby registries (both online and in-store) are mentioned here, and all of the fantastic benefits they offer:
1. Target
It's an easy-to-use baby shower registry for everyone, with almost 2,000 locations nationwide and free delivery on purchases over $35 online.
2. Amazon
If all of your guests are internet shoppers, Amazon.com is a one-stop-shop for a baby shower registry.
3. IKEA
IKEA launched the possibility for expecting couples to create a baby gift registry loaded with contemporary and budget-friendly items for tiny Swedish-style enthusiasts in 2017.
4. Pottery Barn Kids
With their adorable bedding and mini-chic furniture, and décor, Pottery Barn Kids is a fantastic place to register for your nursery.
5. Kelly's Closet
If you're going the cloth diaper route, making a baby shower registry at Kelly's Closet, which has an outstanding selection of cloth diapers and diapering accessories, is a terrific alternative.
6. Crate & Kids
If you're looking for fashionable baby goods, visit Crate & Barrel's, Crate & Kids.
Making a baby registry might be stressful, but it's also true. In the absence of a new task, you have a lot to think about. But not to worry! As mentioned above, to help you with your baby registry, we're here with innovative ideas for the baby shower registry.
Also Read:
Fun Baby Shower Songs Ideas
Amazing Baby Shower Poems & Verses
Unique Baby Shower Invitation Wordings