Baby Scrapbook Ideas – Moments to Include in Your Baby Book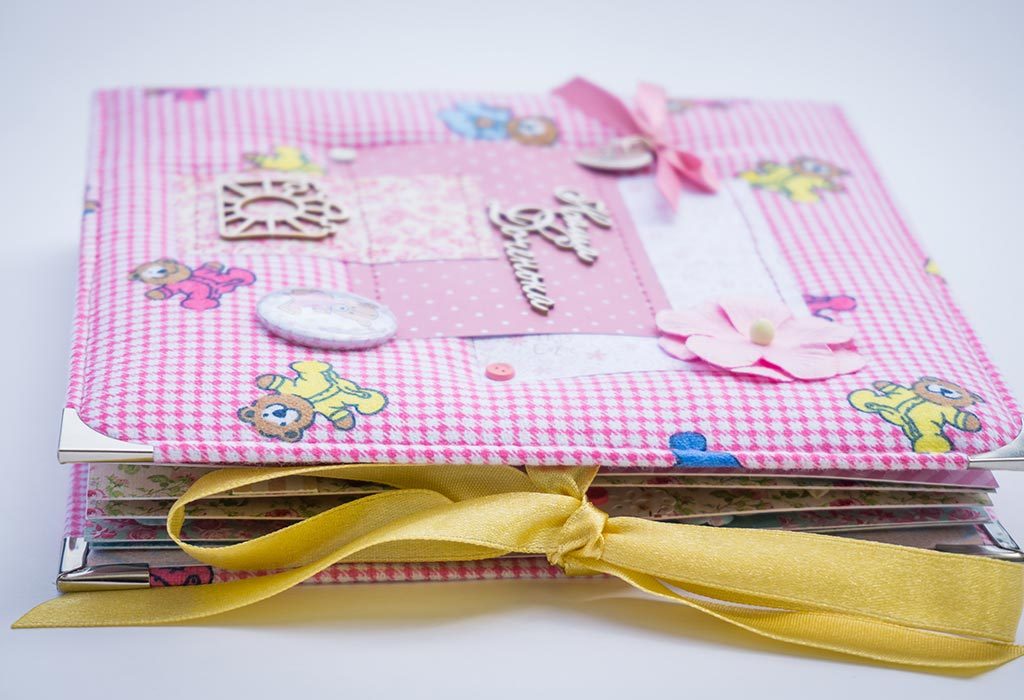 If you are planning to create a memory book to savour your baby' journey, then you can choose a scrapbook for the same. But the numerous pregnancy scrapbook ideas can make it quite difficult to pick one and proceed ahead with it. The entire journey with your baby is filled with so many beautiful moments, it becomes difficult to remember them all as well as choose the best amongst them. Putting together a simple scrapbook that not only treasures memories but also becomes a handy journal of sorts to note any milestones is a great option to go for.
Baby Memory Book Ideas
While your little one might have given you tons of memories to remember for an entire lifetime, it is great to trace them all right from conception to the point where your baby was nearly a toddler. Below are a bunch of important moments you can definitely include in your memory book.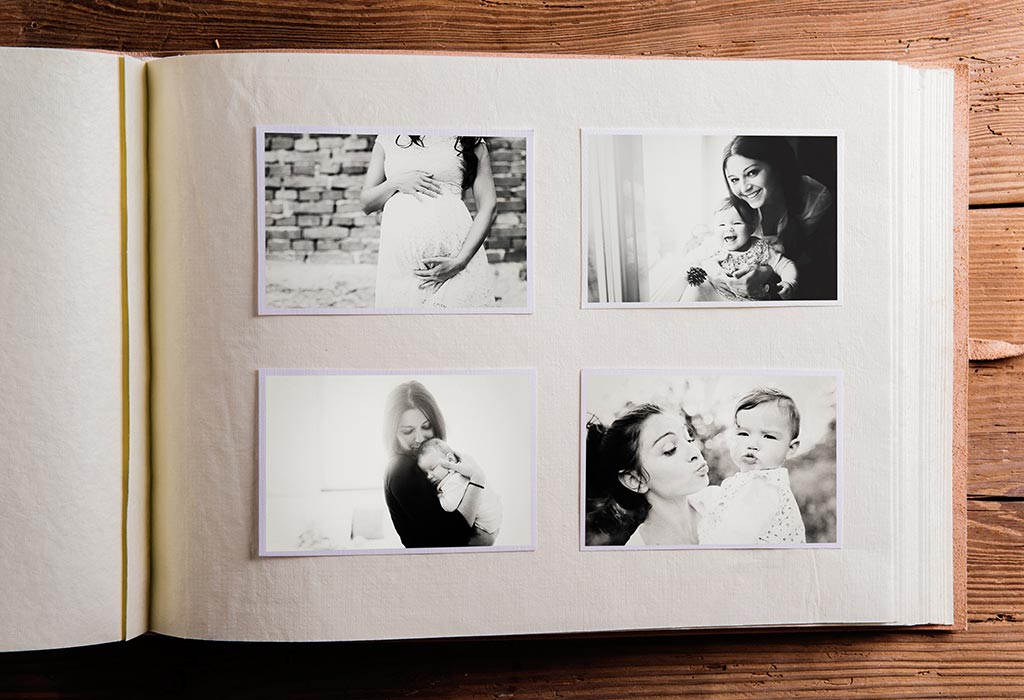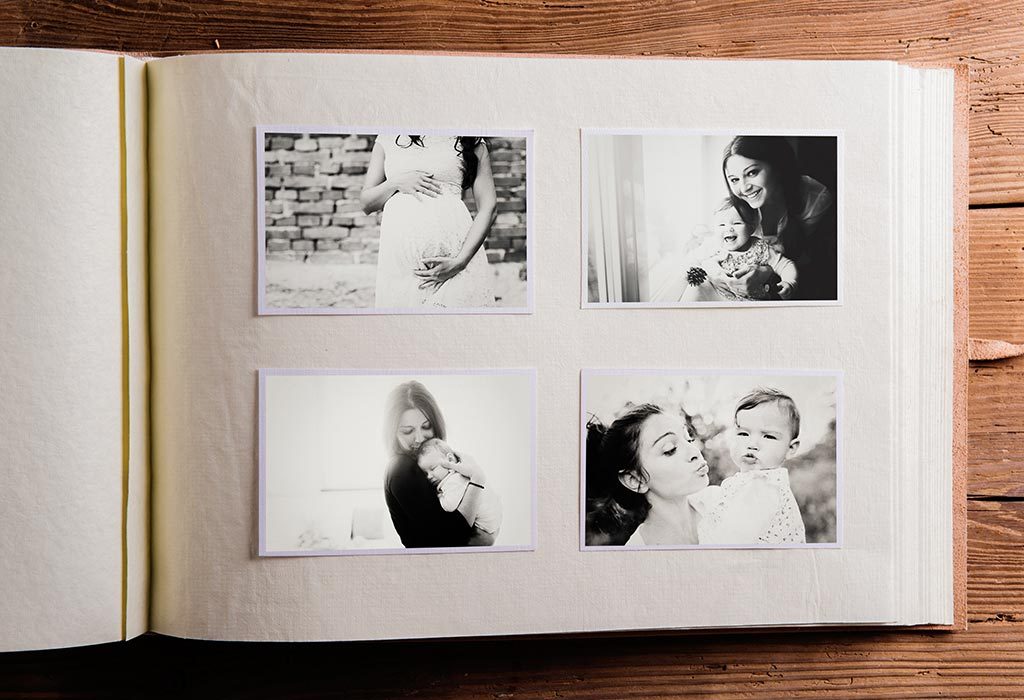 From Pregnancy to Birth
Your lovely journey with your baby began right from the moment you discovered you were pregnant. So the memory book should contain all the important junctures of your journey.
You can start by either taking a photo of the pregnancy stick that showed the positive result or even washing it and keeping it in a Ziploc bag with your collection.
Make sure you do a video call with your parents and friends when you tell them about your pregnancy and take a screenshot of their wonderful reaction as they take in the happy news.
Take a photo of the hospital and the first doctor you met who helped you confirm your pregnancy.
Keep those papers and the recommendation from the doctor, stating that you are pregnant and any tips he provided.
Remember to take a photo of your belly through every week of your pregnancy. It would be wonderful to see how your little one grew inside you through the months.
When you go for any ultrasounds, ask your doctor if he can provide you with a sample photo or click one from the ultrasound screen itself.
Now that a new member is being added to your family, you can put together a history of the lineage, right from your parents to their grandparents.
The place for the baby's arrival in the home would be obviously decorated by you. Once you are done with the nursery, take multiple photos of it that showcase its full glory.
The baby shower is where you officially celebrate the arrival of your child. Make sure the event is gorgeous and ask someone to take numerous photos for your collection.
If you opt for childbirth or breastfeeding classes during pregnancy, then keep their pamphlet in your collection or even take photos with your trainer and other friends you made there.
Once you know your labour has begun, take a quick selfie or a short video addressing your baby while you are on the way to the hospital.
As you make an entry to the delivery room, ask your partner to click a picture of you and stick that in the scrapbook.
Lastly, end the album with a picture of you rest next to your newborn baby on the bed.
From Birth to 1 Year
If the pregnancy was quite a rollercoaster, you don't need to be told how overwhelming the first year of the baby will be. So, make sure you capture all the tiny moments that continue to make you smile.
The first bath of your newborn is quite an event. As parents, you will be excited to bathe your baby. So, capture that excitement by clicking a series of photos as you bathe your baby for the first time. You can also make a video.
Your doctors and nurses have played an instrumental role in ensuring that your delivery is a success. Don't forget to take selfies with each one of them and thank them for it.
There will be numerous moments where you will feel connected with your little one. Make sure you have enough photos of you together, spanning the entire year.
Yes, you gave birth to your child, but your partner was always there to support you. Take photos of your baby in your husband's arms. A happy picture should always be there.
Your relatives and friends will also visit you after hearing the news of the child. Let your baby know who the first visitors were who came to see him. Click your baby's picture with the very first visitor.
If this is your second child, the bond he will have with his sibling will be quite a special one. Do take photos of them as they bond with time.
As your little one grows up, he will cry in the bathtub, he may also splash water. Capture these rare moments of cries, smile, and enjoyment.
Make a collage of sorts by taking photos of everyone he meets in his nascent years.
A random noise or a funny face can make your tiny baby give you a beautifully toothless grin. Remember to keep a camera handy to capture this moment.
As the time comes to introduce solid food to your baby, capture a video to record his reaction to that first taste. You can also click a picture of his reaction.
Keep a track of all the times he tries to walk and falls, and you will inevitably capture the moment where he takes those first steps.
Babies mimic a lot of what they hear around them. Make a video or at least a voice recording of him mumbling his first words.
Let your baby have something to remember once he grows up and looks back at memories of his first vacation.
Naming your baby can be quite an event in itself. Make it large and get someone to click each moment that occurs during it.
A photo of your kid smeared with his first birthday cake on his mouth is a great way to end your memory collection.
How to Create a Baby Photo Album
With multiple baby scrapbook ideas for the first year of your child, making a baby photo album might seem like a monumental task. Thankfully, there is a simple way of bringing it all together.
What You Will Need
How to Create
Start chronologically and stick photos on the coloured cards.
Place those cards in the book in the right order and glue them on to the pages.
Use coloured pens or markers to decorate the pages and write a small description below each photograph.
Tips for Making a Baby Record Book
Putting together a baby record book is not a tough job. But giving it a personal touch and keeping it safe does require some proper thought and effort. Here are a bunch of tips that can help you in that regard.
1. Decorate it well
Make sure each photo and element has a description, timestamp, and any relevant details of that time. Use lace and stickers to adorn it. For your digital memories, use a private blog with a nice theme that can accentuate the beauty of all those memories.
2. Choose What Goes In It
Of course, all the time spent with your baby is special but you cannot click pictures of every single event. Include first memories. Keep the rare ones such as a lock of baby's hair or a unique voice recording as the major ones. Collect photographs that capture unique ones and discard any duplicates.
3. Organize Wisely
It is best to maintain a memory book chronologically. You can make multiple themes, such as a historical chart with the family tree, or even reverse chronological to follow the baby in reverse steps.
4. Pick a Great Book Style
Especially for the physical book, make sure it has a great style of presentation when anybody opens it. Get a tome cover for it as well, as if to resemble an ancient book of wisdom that reveals all the facets of your baby from his infancy.
5. Make it Personal
Let your baby memory book not look like somebody else's. Pepper it with some nicknames that only your family members would know, some inside jokes, any incidents that you shared together, and it will be even more personal than it was before.
With a ton of baby book ideas available on the Internet, you can mix and match the best ones together to create a great memory book. The memories are what matter and keeping them safe will help you treasure them for a long time in the future.
Also Read: Ideas to Creatively Decorate Baby Room