Avocado puree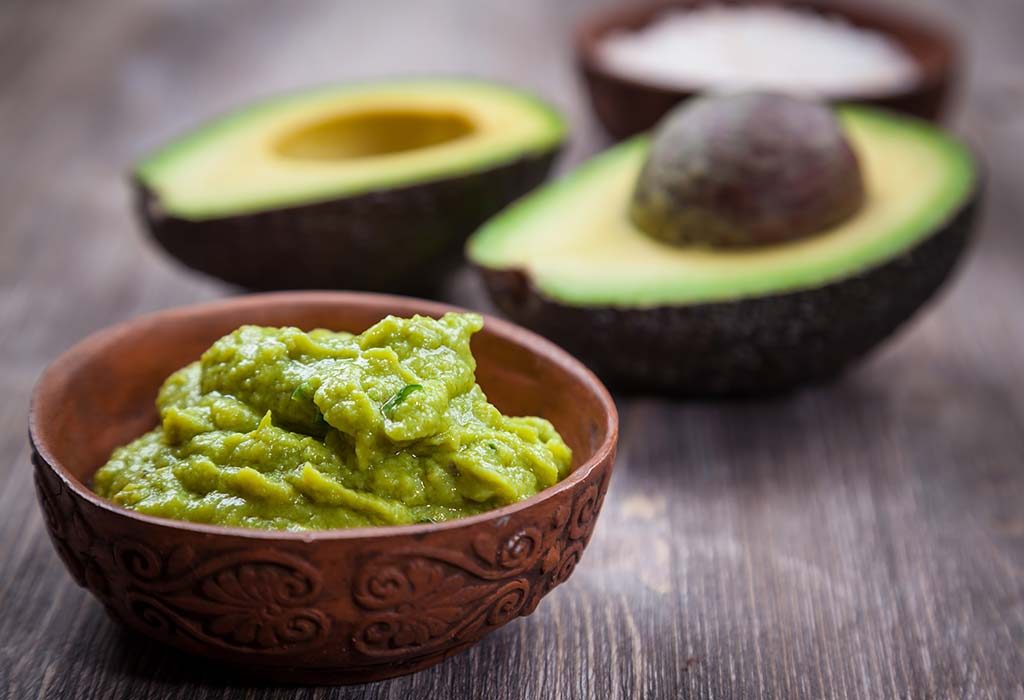 In this Article
Avocado, a fruit of Mexican origin, is grabbing a good enough space on our platter because of its high content of healthy fats – the MUFA's (monounsaturated fatty acids). Apart from this, avocado is a storehouse for a broad range of vitamins, especially the fat-soluble vitamins. Pass on the benefits of this Mexican fruit to your baby, by serving this creamy avocado puree.
| | | |
| --- | --- | --- |
| Serves | Preparation Time | Cooking Time |
| 1 People | 5 Minutes | 5 Minutes |
Method
Step 1
Wash, pit & slice the avocado down the middle, lengthwise, working around the pit. Twist each half of the avocado so that it pulls apart. Pry out the pit by using a spoon or a knife. Scoop the flesh out with a spoon.
Step 2
Mash the Avocado or puree in a food processor or blender until smooth. Add water or breast milk or formula as needed to reach desired consistency.
Nutritional Information
Calories
92
Sodium
4 mg
Total Fat
8 g
Potassium
279 mg
Saturated
1 g
Total Carbs
5 g
Polyunsaturated
1 g
Dietary Fiber
4 g
Monounsaturated
6 g
Sugars
0 g
Trans
0 g
Protein
1 g
Cholesterol
0 mg
Vitamin A
2%
Calcium
1%
Vitamin C
10%
Iron
2%
*Percent Daily Values are based on a 2000 calorie diet.
Your daily values may be higher or lower depending on your calorie needs.
Tip: For babies 10 months or older, chunkier pieces can be made by mashing it with a fork instead of pureeing it.