Amazing Ideas to Throw a Fiesta-themed Baby Shower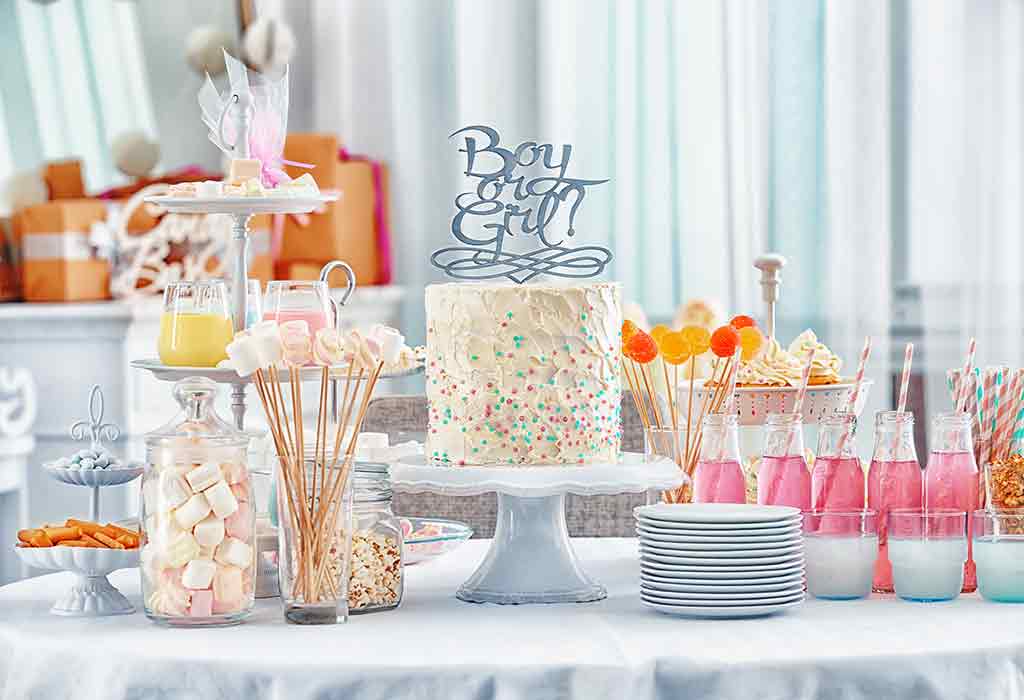 In this Article
A vivid party may be created using vibrant décor and bold colors. Incorporating a citrus motif into your spring celebration is a great idea, and there is nothing better than lemons and greens at this kind of event. Also, you may go for a garden-themed baby shower if you want to. Fiesta baby shower dress, fresh fruit, and vegetables will be a hit with your visitors.
Creative Fiesta-themed Baby Shower Ideas
Guests may enjoy a fiesta-themed décor or Mexican fiesta baby shower and the various fun activities. With the help of some stickers, you can convert a tabletop oven into a fun game for your visitors to participate in. Incorporate these themed baby shower ideas, as discussed below:
1. Honey Bee Baby Shower Theme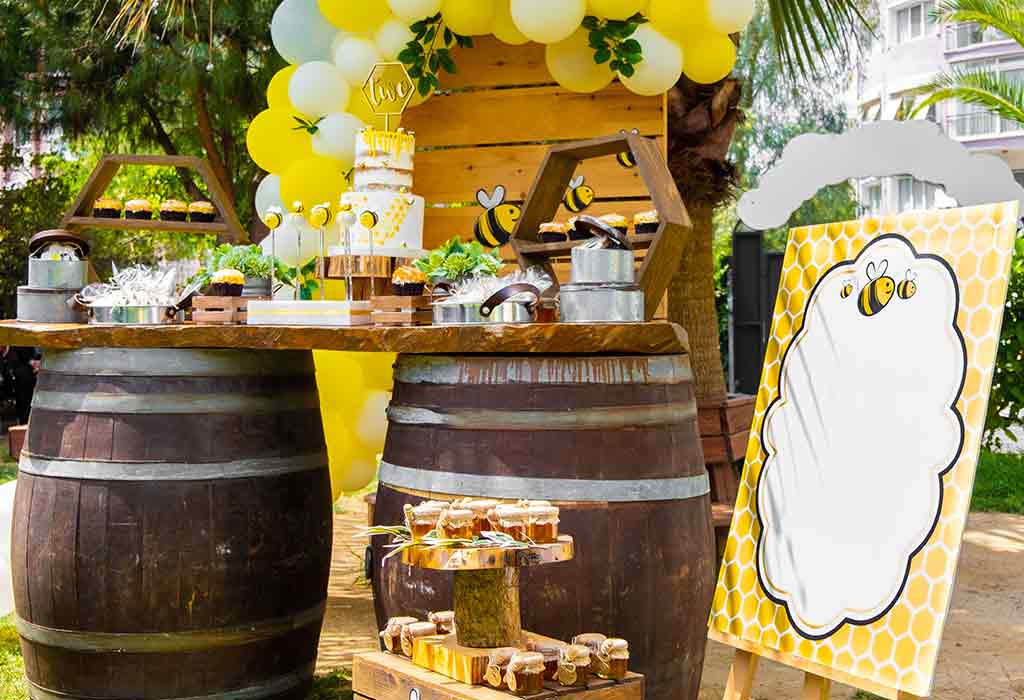 A table adorned with balloons and flowers in yellow, white, black, and honey-gold is easy to construct, and a honeycomb cake completes the image.
2. Twinkle, Little Star Theme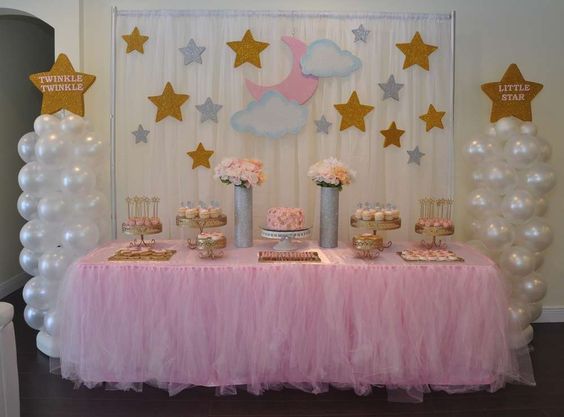 With a gold or silver palette, star-studded decorations, an understated little cake, and whimsical balloons, it's simple to create a simple and elegant "Twinkle Twinkle" shower or sprinkle.
3. Rustic Theme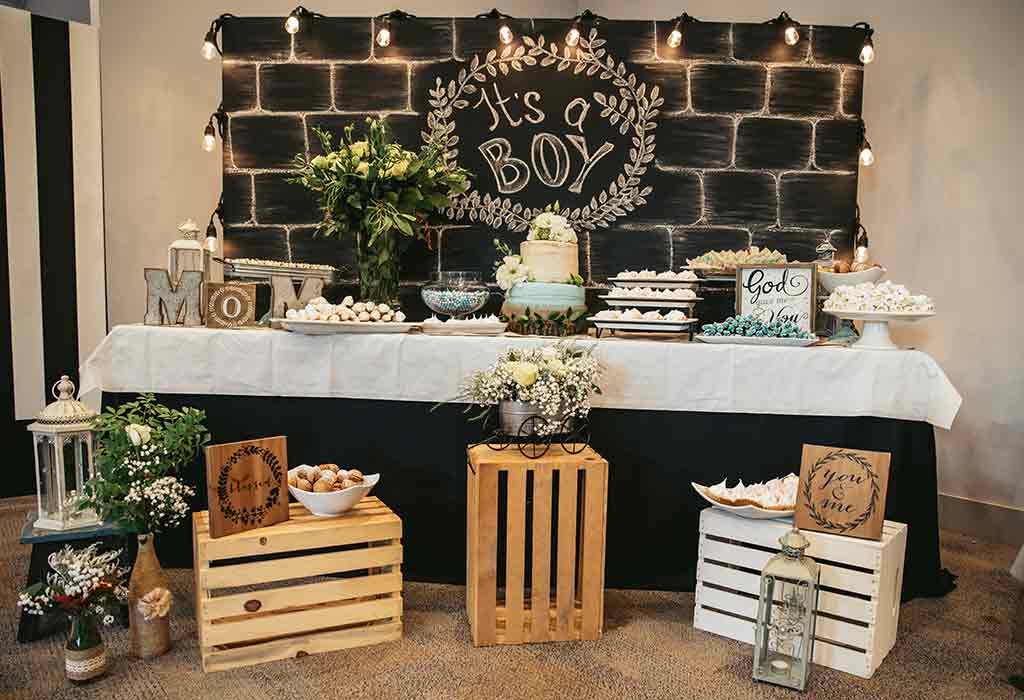 Incorporate forest elements into the décor, such as tree-trunk cake stands and brown-and-white pastries. Pine cones, branches, and a wood-themes banner enhance this rustic baby shower theme.
4. Rabbit-themed Baby Shower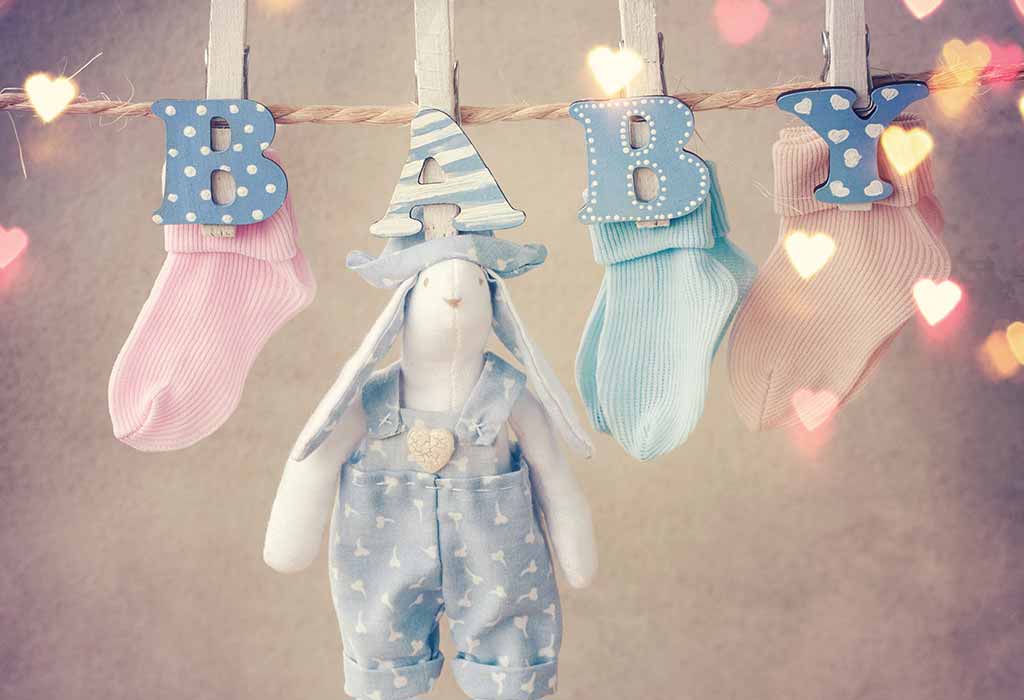 This adorable book-themed baby shower idea includes bunny cookies, an abundance of vibrant veggies, and a table runner with an excerpt from the story.
5. Rainbow Theme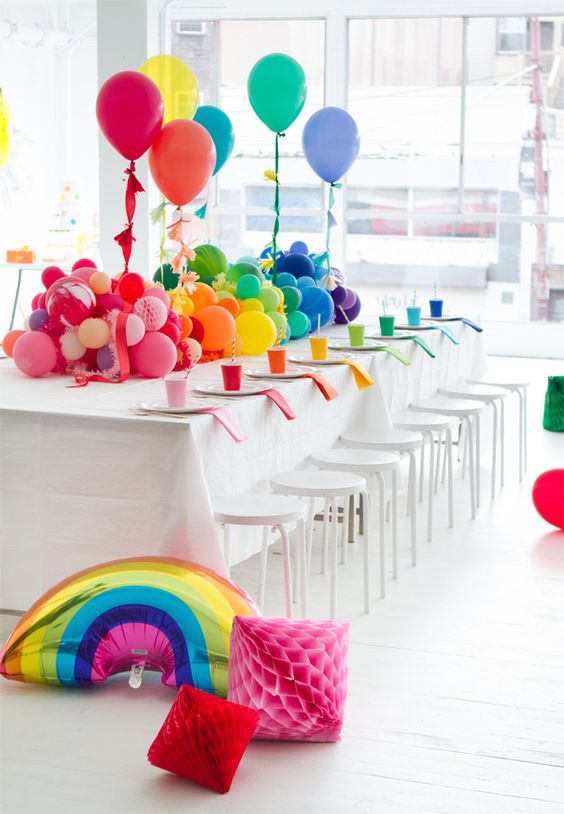 Increase the theme's impact with balloons and sweets, but avoid going overboard with large accessories such as tablecloths. A sophisticated grayscale color scheme is ideal for a baby boy's rainbow shower.
Fiesta Baby Shower Invitations Ideas
Purple Watercolor Baby Shower: Make the Fiesta Baby Shower Invitations in Purple watercolor.
Shabby-Chic with Blue and Violet Leaves Invites: Make the Fiesta Baby Shower Invitations blues and violet leaves.
Baby Shower Invite With a Colorful Brushstroke Design: Hone your artistic spree with these brushstroke invites.
Baby Shower in Blue and White Floral Watercolor: The blue and white floral combination has been age-old.
Fiesta Baby Shower Decorations Ideas
Safari 2.0: A baby shower with a giraffe theme is held to welcome a new baby boy. Create a modern safari by using bright colors, patterns, and animal themes to decorate your home. The presence of a greeting flag, lighting and fresh flowers is mandatory.
Cactus motives: It's a beautiful baby boy shower with a cactus motif! Create a stunning DIY cactus baby shower backdrop in blue and green hues. Succulents in small pots make lovely party favors for guests.
Ahoy! It's wild!: Animals are often used as baby shower themes because they are adorable. Among the colors used in this jungle, animal motifs are lush greens and golds rich in contrast. You may use framed photos of your favorite animals to decorate the baby's nursery.
Vintage looks: Why not have a baby shower with a vintage theme for the soon-to-be mother-to-be? Use a chalkboard, burlap, and homemade pinwheels to create bright and cheerful DIY decorations.
Fiesta Baby Shower Cake Ideas
Cake Pops: Mash a cake, combine it with icing, and roll it into balls. Edible glitter or sugar beads may be used to dress up the balls.
Cupcakes: You may top cupcakes with marzipan figurines, miniature flags, cocktail umbrellas, edible glitter, or other decorations!
Cookies or Brownies: Prepare fiesta baby shower cookies or brownies and cut them into cute shapes with cookie cutters to make colorful and themed shapes.
Chocolate Truffles: All you need is an easy, no-bake chocolate truffle recipe to prepare this simple, crowd-pleasing treat.
Trifle: You may prepare your favorite sponge cake recipe or purchase one from a local supermarket to make a homemade trifle. Assemble the dessert in separate serving cups to facilitate serving.
Fiesta Baby Shower Food and Drinks Ideas
Plat de crudité: On a side dish, arrange a variety of fresh veggies, such as carrots, bell peppers, celery, broccoli, etc. Serve sour cream with onion, chipotle, or olive dips in hollowed-out bell peppers.
Cheese platter: Expect plenty of cheese during your gathering—lots of crackers, whole-wheat, rye, and gluten-free varieties.
Satay chicken: You may use a cashew sauce instead of peanut sauce for skewered chicken breast or tenderloin.
Bruschetta: Toast sliced baguette or ciabatta in the oven. Choose your favorite spread or chopped tomato to go on top.
Iced tea: Include sugar-free iced tea options. Make your iced black tea appear like sangria by adding fresh sliced peaches and berries.
Fiesta Baby Shower Games
Name That Tune: It is a traditional party game. However, this one focuses on music. While playing music, choose popular songs and ask visitors to identify the title and singer.
Karaoke at a Mexican Baby Shower: Baby shower karaoke may instantly liven up your event. Visitors are not required to sing in this textual game.
Race for Baby Names: Each guest at the shower is given one or two minutes to construct a baby name beginning with each letter. This game may be played in teams or alone.
Candy Is Countable: This is a well-known game where you fill a jar with sweets and invite guests to guess how many there are. Fill the pot halfway with Mexican candies or other themed goodies. The most accurate estimate is chosen.
Keep these amazing Mexican fiesta baby shower ideas handy while planning for a baby shower!
Also Read:
Mexican-Themed Baby Shower
Diaper-Themed Baby Shower Ideas
Amazing Summer Baby Shower Ideas