Amazing Diaper-Themed Baby Shower Ideas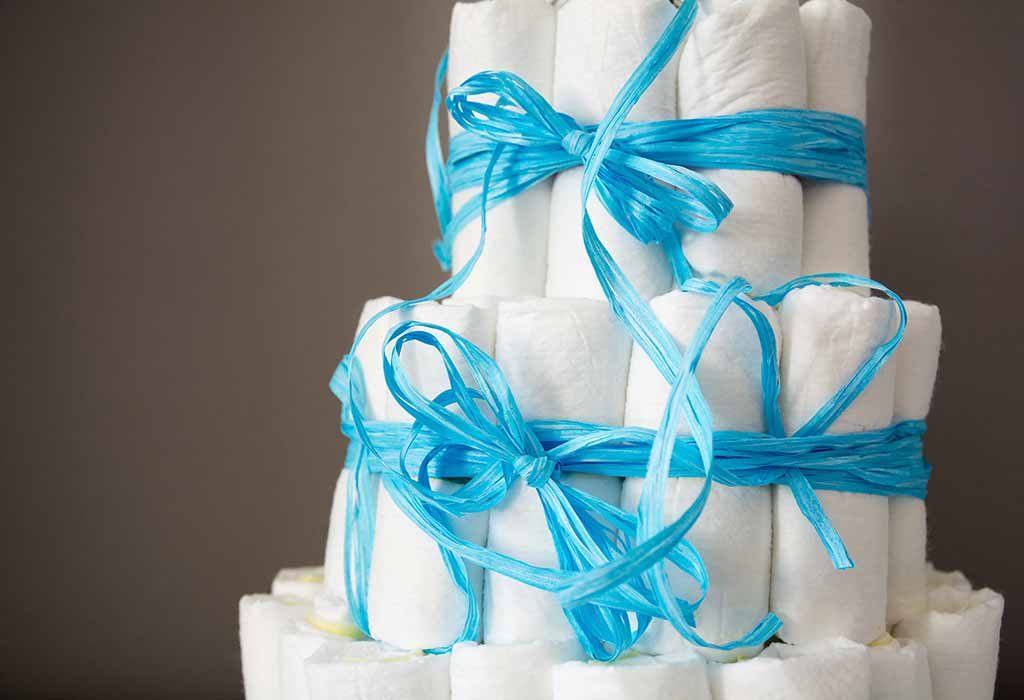 Lots of love, good wishes, gifts, and fun – a baby shower, a themed one at that, is a wonderful way of celebrating an expectant mother and the soon-to-be-born! If you want to digress from the ever-popular blue or pink themed ones, why not consider adding a dash of the unusual – a baby-diaper baby shower!
This article outlines various options for a quirky yet endearing diaper-themed baby shower. It is a collation of invite ideas, decorations, food, games, and activities that can be woven together to create a memorable celebration for the mom-to-be.
A diaper theme… Is it gross? Unique? Take a look below, and decide!
Diaper Baby Shower Invitations and Invitation Wordings
Gather your supplies, choose the venue, and start by inviting guests over. Here are a few quick ways to arrange for guest invites:
1. Customize invites online
If you have a long guest list and very little time, it's a good idea to create customized invites online, and print them out. Alternatively, you could source delightful pre-designed invites from event planners. Available in a hoard of designs, you could choose one that will fit in with the theme. All you've got to do is choose a template, add the date, time, venue, and RSVP details, and you're good to go!
2. Handcraft the invites
Consider creating DIY invites if you have a short guest list, or want to add your personal touch. Grab some construction sheets, scissors, and diaper pins. Draw and cut out diaper shapes. If you trust your drawing skills, you could also outline and cut out drawings of a baby wearing a diaper. These can work as your invitation cards. Use glitter pens to write the details. Add a little extra something with a diaper pin inserted atop, for opening the card!
3. Have sweet words
Do include a line or two that says the invitees' presence matters; that the mom-to-be would be glad to share the special day with them; and that they are expected to stay back for lunch/dinner.
Diaper-themed Baby Shower Decorations
What's a party without some fancy décor? When crafted with diapers, you can be sure that these décor items will be put to good use, long after the guests have left. Here are a few ideas:
1. Include a central décor.
Diaper centerpieces for a baby shower are just the thing! You could commission one, take the help of an experienced mom, or make a simple yet attractive DIY one. Centerpieces could range from simple to more intricate. For the diaper theme, you could go with central decorations which will be functional long after the baby shower is over – like a diaper cake.
2. Make a streamer of nappies.
Use colorful nappy-shaped cut-outs or simple white ones with blue/pink trimmings as streamers, and drape them wall-to-wall, or hang them from the ceiling.
3. Choose a substitute.
At the food table, use cloth diapers instead of napkins, use diaper-shaped cut-out placemats, and – you guessed it – use diaper-shaped place cards to indicate the guest seating arrangement.
Diaper-themed Baby Shower Cake Ideas for Making Cakes Using Diapers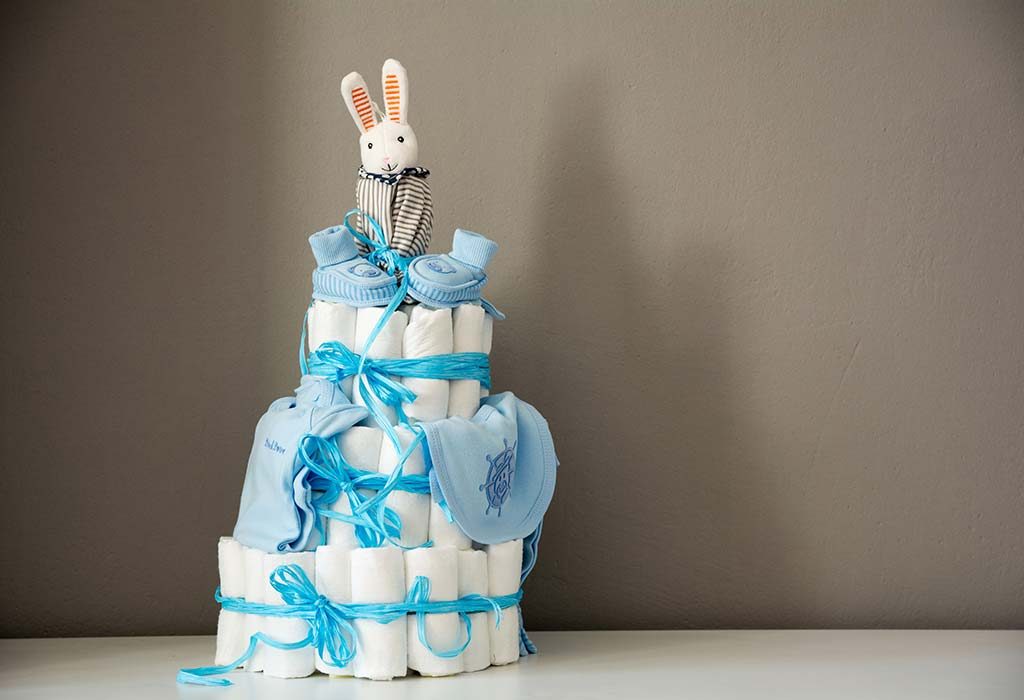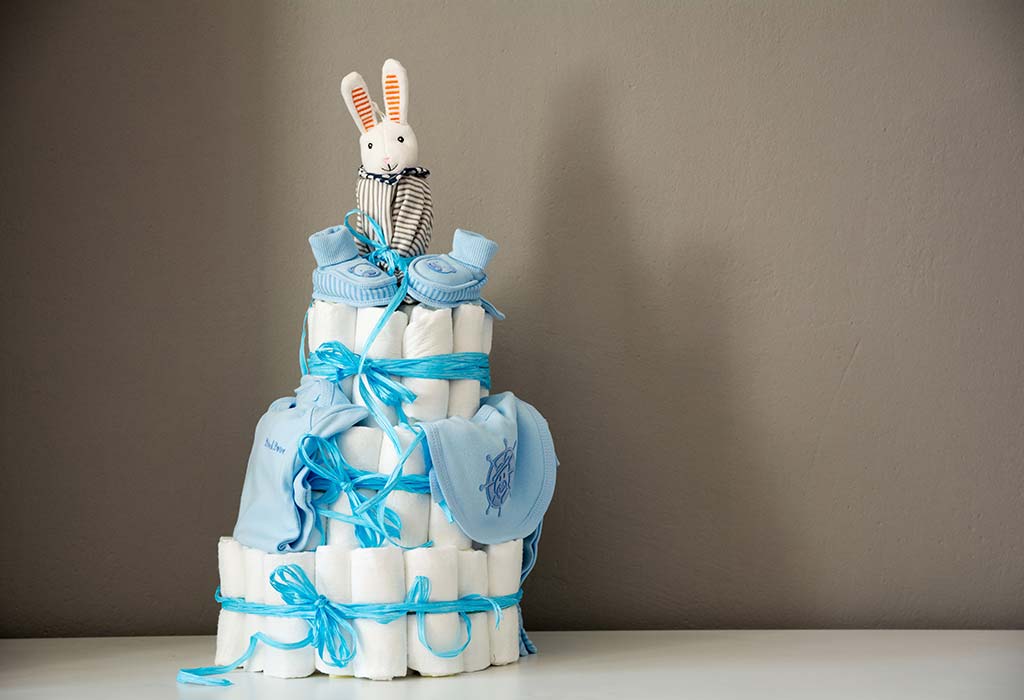 Decide if you want to buy a cake, or make one yourself. Your diaper-themed baby shower cake could range from simple, one or two-tiered cakes, or multi-tiered cakes that are more intricate. You don't need to have a major creative streak, just some essential supplies coupled with time on hand! Check out these cake options for your baby shower:
1. Tiered Cake
You'll need a large box of small-sized diapers. Roll them individually, and fasten each with a small rubber band. Use bigger rubber bands to keep the diapers in place. Start with the center using three diapers together. Enlarge the circle size by adding more diapers around these. Create as big a circle as you would like. Repeat for the middle and top tier, reducing the circle size as you go. Stack the tiers on atop another. Use colored ribbons held in place with straight pins to cover the rubber bands. To finish the cake, use printed cards, small balloons, or colored straws to hold a placard with a message.
2. Rock and Roll Guitar
You can packs essentials like a fleece blanket; a soft jumpsuit; numerous small-sized diapers all into a guitar shape to mimic the fingerboard and base details. Tie it all up with a pretty ribbon.
3. The Happily-Ever-After Castle
This is much like making sand castle-only with diapers. Roll diapers individually. Arrange them vertically in tiers to create the base and top of the castle. Use cut out crowns or party hats for the towers. Top it off with flowers, ribbons, diaper pins, and accessories that match the base color.
4. Diaper Babies
Want to keep it to a minimum? Sock babies are just the thing. All you've got to do is roll diapers individually and wrap each in a colored washcloth to form a V-shape in front. Draw eyes and top the heads with rolled-up baby socks. Bundle them together with a ribbon or bow. Although simple, they look adorable.
Diaper Baby Shower Food Ideas

The food that you want to include will depend on the time of the event, and the guests. However, a cake is a must-have. An off-white cake in a diaper shape or a baby wearing a diaper can serve as the cake. Here are a few food and snack ideas that you may want to tie-in with the diaper theme:
1. Finger Food
Bake gingerbread men, and use white frosting to color the diapers on them. They are easy templates to work with. Homemade pizza bites and sandwiches can also be cut out like diapers.
2. Diaper Bowls
Serving punch, chips, nachos, or dips? Wrap the bowls in diapers before you set them out on the table!
3. Lasagna
For the main course, you can bake an all-white lasagna and freeze it the day before the baby shower.
4. All-Fruit Dessert
What's better to finish off your meal than with a healthy dessert? Easy to cut and scoop, you could serve a mixed fruit platter for dessert in a watermelon carriage. Add melon and decorate with blueberries for eyes to mimic a baby within.
Diaper-themed Baby Shower Games and Activities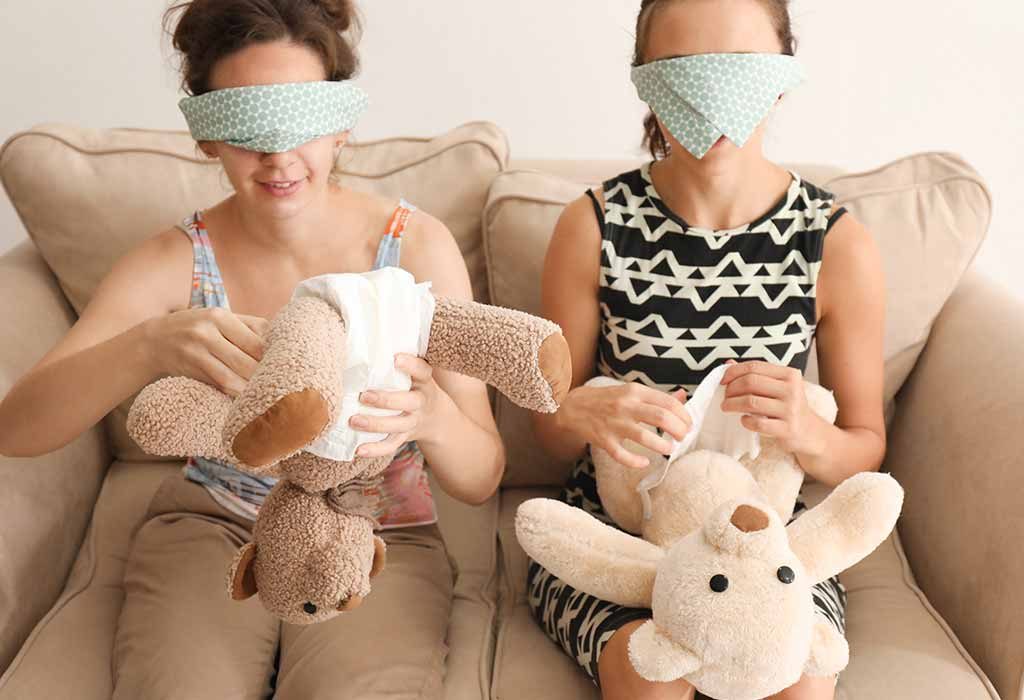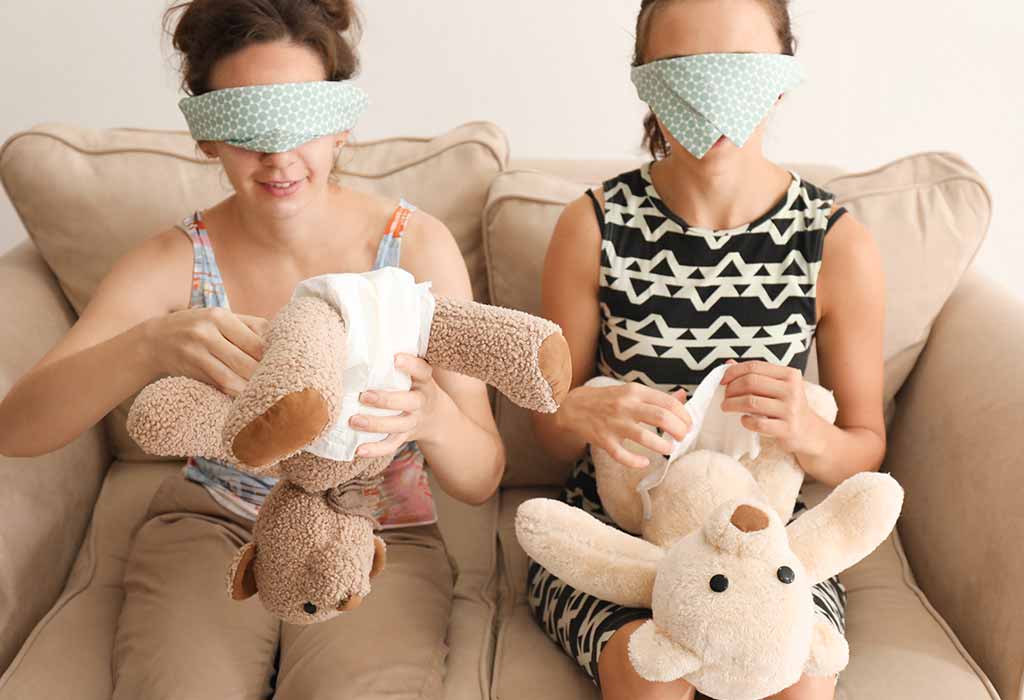 Want to add a bit of fun and frolic to your baby shower? Here are a few ways to keep the diapers and wipes shower celebration interesting:
1. Get your guests involved in a diaper raffle.
No need for tickets for this – guests would have to bring along a pack of diapers to enter the raffle. Stylized printables are a great way to inform guests about the raffle – small (and cute!), they can be easily slipped in along with the invitation. You don't need to limit yourself to gift cards as the prize either – you could raffle the opportunity to be the 'the first person to meet the baby' or 'the first person to get a photograph with the baby' – after immediate family, of course!
2. Write on the diaper booty
Another activity would be to write messages on the diaper. For this, gather a bunch of nappies and lay them out on a table. Keep a bunch of non-smudge, colorful marker pens. Ask guests to share words of wisdom, funny quips, or whatever they can come up with on the diapers. You can easily vary the number of diapers at the table based on the guest list. You can have a handwritten/printed sign to explain how this works. These will not just work as pick-me-up lines for the mom or dad during nappy changes, but also translate into 'fun' for the guests.
Diaper Baby Shower Favors
Apart from fun times and memories, scented candles, hand sanitizers, tea coasters, gender reveal favors, sweet treats wrapped in bottles, and so much more can be put together into mini hampers (if you have more time on hand – or, just wrap them individually!) for the guests to take back with them.
Now that you are armed with ideas for planning a unique baby shower, go ahead, grab your supplies, and make it happen. If you get some other ideas on the way, share them with us!
Also Read:
Best Unicorn Themed Baby Shower Ideas
Awesome Harry Potter Themed Baby Shower
Amazing Nautical Baby Shower Ideas