Baby on the Way? Here's What You Should Start Now!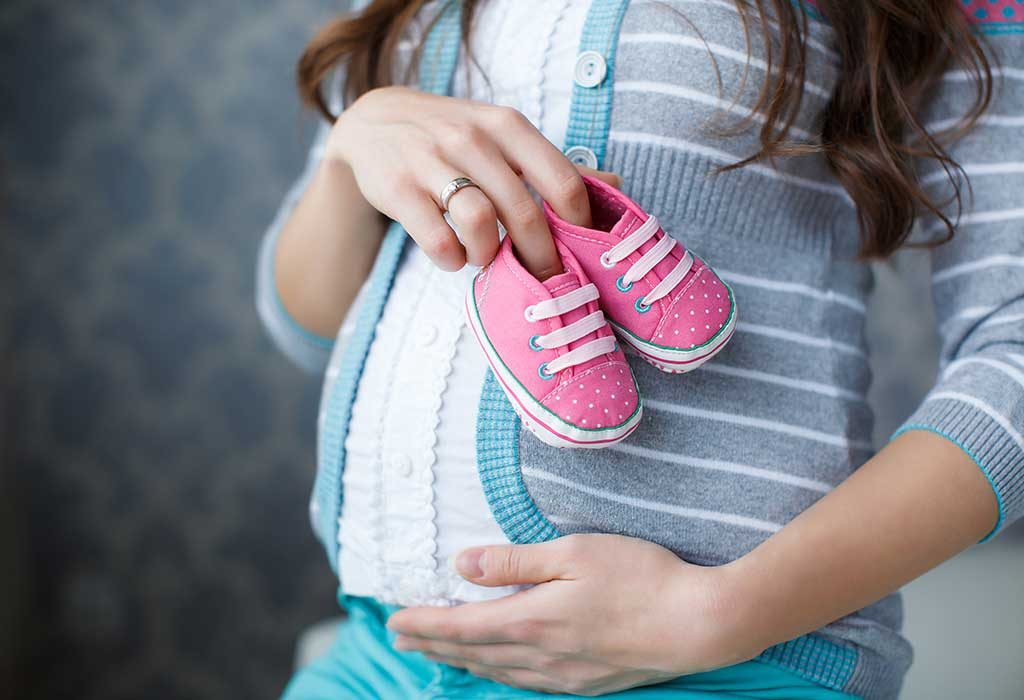 In this Article
You've got the good news and you and your partner are ecstatic – your exciting journey is about to begin! Pregnancy can be a beautiful but daunting experience. Your body is changing by the day, your hormones are adjusting to the change, and you and your partner are starting to think less about yourselves and more about the little one growing inside your belly. With all of these things happening, planning ahead for the baby's future can be overwhelming! But, don't worry, because you're not alone. Almost all first-time parents face anxiety in the beginning, and the best part is that there is a way around it so you don't have to feel stressed out about planning for your little one.
Planning Checklist for Baby's Arrival – 10 Things to Do
Now that you are pregnant, it's important to start ahead with the things that will make your life easier once the baby comes. Plan in advance for the future, so you can spend your time bonding with your bundle of joy instead of fretting over last-minute decisions! Here are the things you will need to do before your baby's arrival:
1. Get a good obstetrician.
A good doctor is essential for a smooth, happy pregnancy. You have most likely already picked an OB/GYN to help you through your pregnancy, but remember that it is important that you feel comfortable and safe around them. Choose an OB/GYN who listens to your queries and concerns and answers them to the best of their ability. It is important to have a doctor who supports you and your decisions, helps you make sound decisions, and ensures that you don't stress during this time. Do your research, ask your friends or other moms for their recommendations, and make your choice.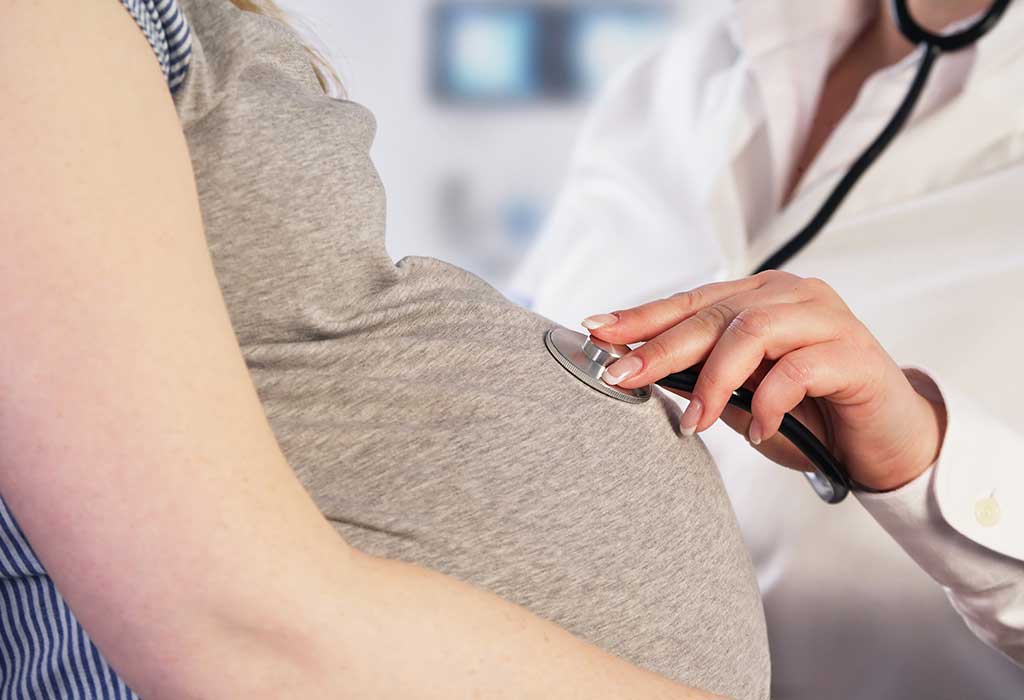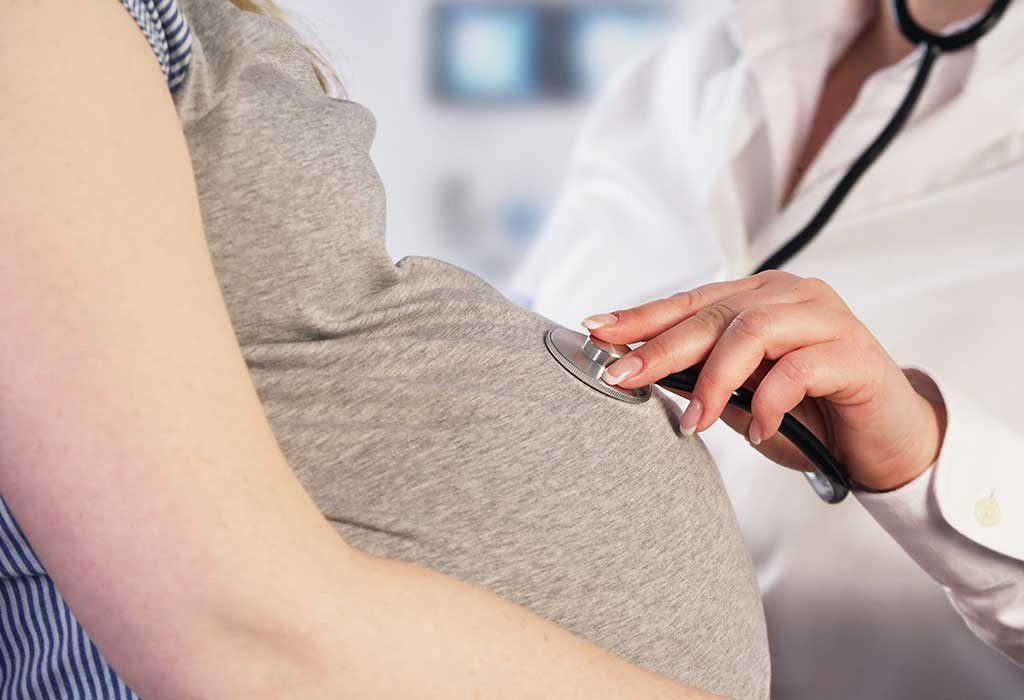 2. Start exercising and eating healthy.
This one's non-negotiable! Now that you have another being to take care of, it's best to habituate yourself with eating healthy from the beginning. Eat fresh vegetables and greens in abundance; enrich your diet with fresh fruits, nuts, seeds, eggs, and meat. You will also be asked to take various supplements like prenatal vitamins to support the changes going on in your body, so do not skip out on them. If you're regular with exercise, continue doing so and talk to your OB/GYN regarding any changes you need to make to your routine as your baby grows. Keeping yourself fit is beneficial in the long run as it can help you get through labour easily.
3. Start saving for your baby's future.
Raising a child is no easy feat – it requires a physical, emotional, and financial commitment. As a parent, it's a good idea to start saving for your child's future as early as you can. Finding a plan that gives you the most monetary benefits can be a little confusing, so the easiest way to choose one is by analysing the returns promised in the plan and choosing one that is sufficient for your future plans.
The fixed deposit scheme by Bajaj Finance is a steal of a deal in this regard – you can get interest rates of up to 8.10%* as new customers, which can go up to 8.35%* for senior citizens. The interest rates vary as per the tenor you choose.
For example, if you are a new customer looking to invest Rs. 1,00,000 for a period of 24 months in a Bajaj Finance Fixed Deposit, the applicable rate of interest will be 7.90%. So, at the end of your investment period, your total maturity amount will be Rs. 1,16,424. With a minimum deposit amount of just Rs. 25,000, the longer you invest for, the better the gains – go on and start saving for your child's higher education!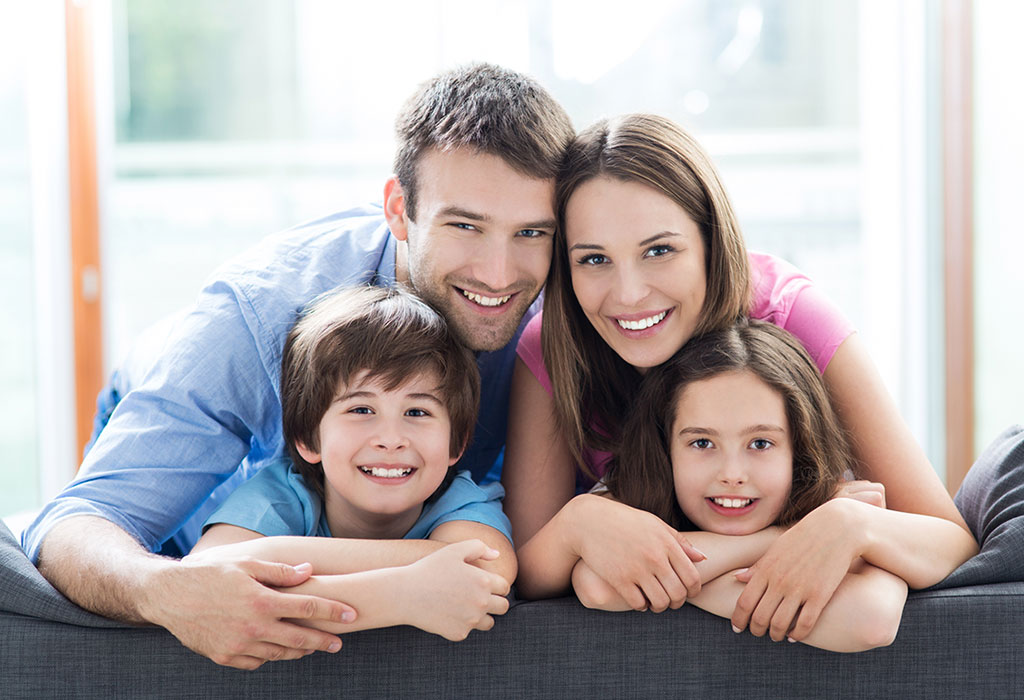 4. Join 'moms only' online groups.
Online groups and forums are great sources of support, and groups specifically made for mothers can be helpful for pregnant women and new moms. Find such groups on social media channels like Facebook and become a part of them – understanding the different problems new moms face can prepare you for what's about to come in a few months. However, remember that not all moms face the same problems, so there's no need to get worried!
5. Stock up on maternity clothes.
Your body is going to change drastically through the months, and needless to say, your old clothes will cease to fit! This is the best time to buy maternity clothes and keep them ready so they can accommodate your growing belly. You can buy clothes in bulk to save money and time – the best time to go shopping is during sales so you can save some more! Aside from clothes, invest in some good footwear as your feet are likely to widen and cause pain, and you don't want uncomfortable footwear to cause more trouble. Comfortable shoes, floaters, and sandals are some of the things you can buy, but you can buy them a little later as your foot size will increase.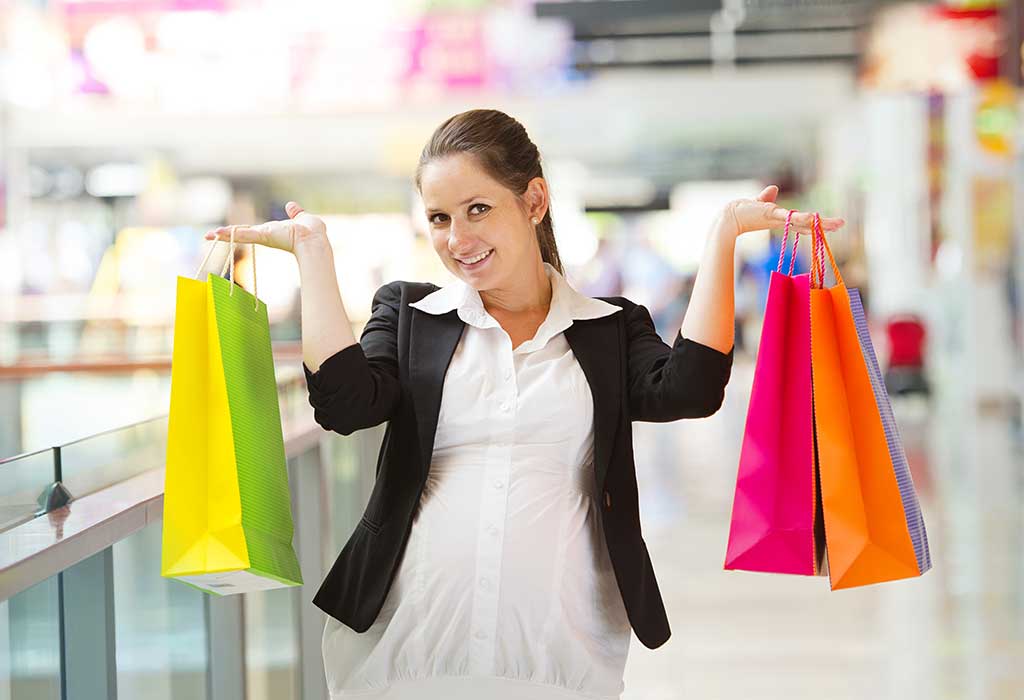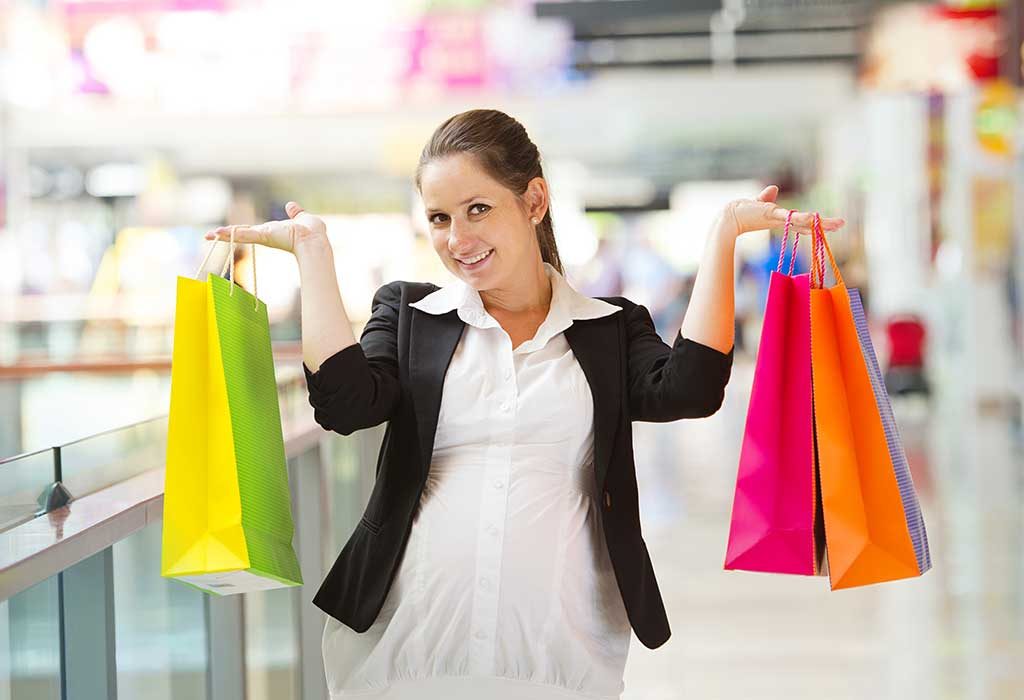 6. Look for good deals on baby gear.
Now is the time for you to hunt for good deals on baby gear. Essentials like cribs, strollers, nursing equipment, etc. can be bought, and you can take your time to get the best deals with the best products. The best way to get all that you want it by making a checklist of the essentials you will need and then go about finding the right product for you.
7. Baby-proof the house.
You can start off slow with this one. Gradually, ensure that your rooms are baby-friendly by removing any item that can cause harm to a little baby. Keep the knives and cutlery far from reach, keep glass utensils and items in cabinets instead of shelves, and make sure there are no sharp objects around. You can also invest in some baby-proofing equipment such as electrical socket covers, safety gates, baby safety locks that you can use on drawers, etc. The earlier you do it, the better!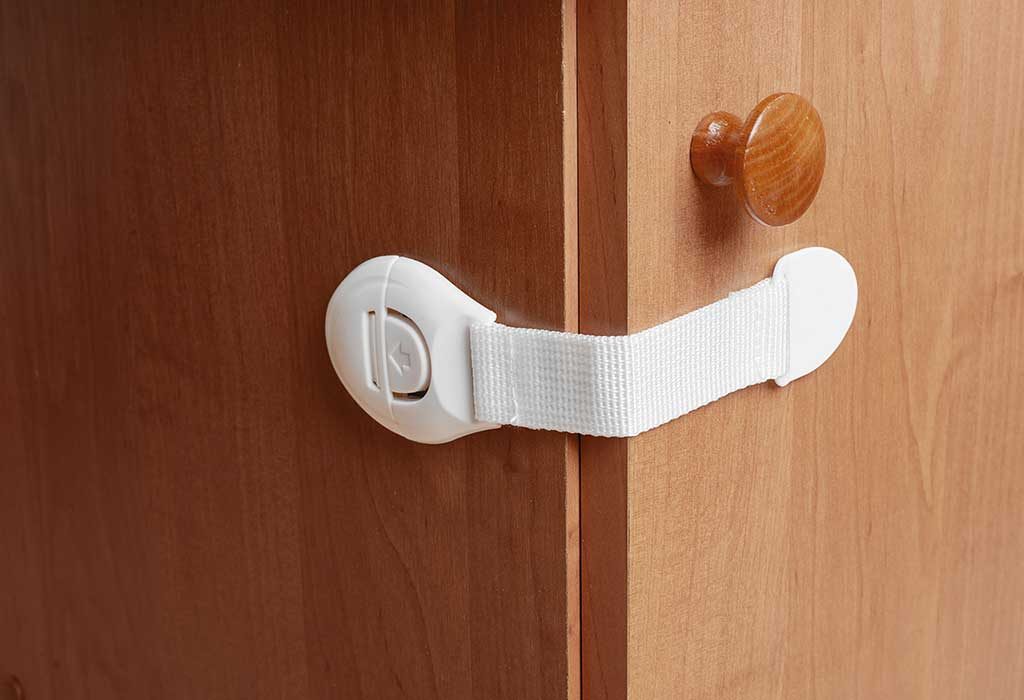 8. Prepare the baby's room.
If you're further along in your pregnancy – like your last trimester – now is the time to start preparing for your baby's arrival! Set up your little one's nursery with the crib, comfortable bedding, pretty decor, and happily anticipate her arrival.
9. Read up on baby care.
You're going to need all the help you can get to understand parenthood, and while there is no better teacher than experience, a little reading can enlighten and prepare you for life with a newborn. Get some books on pregnancy and baby care and read them during your leisure time. Understand what experts have to say about the nuances of motherhood, and don't forget to rope in your partner so he can be prepared for fatherhood just as well!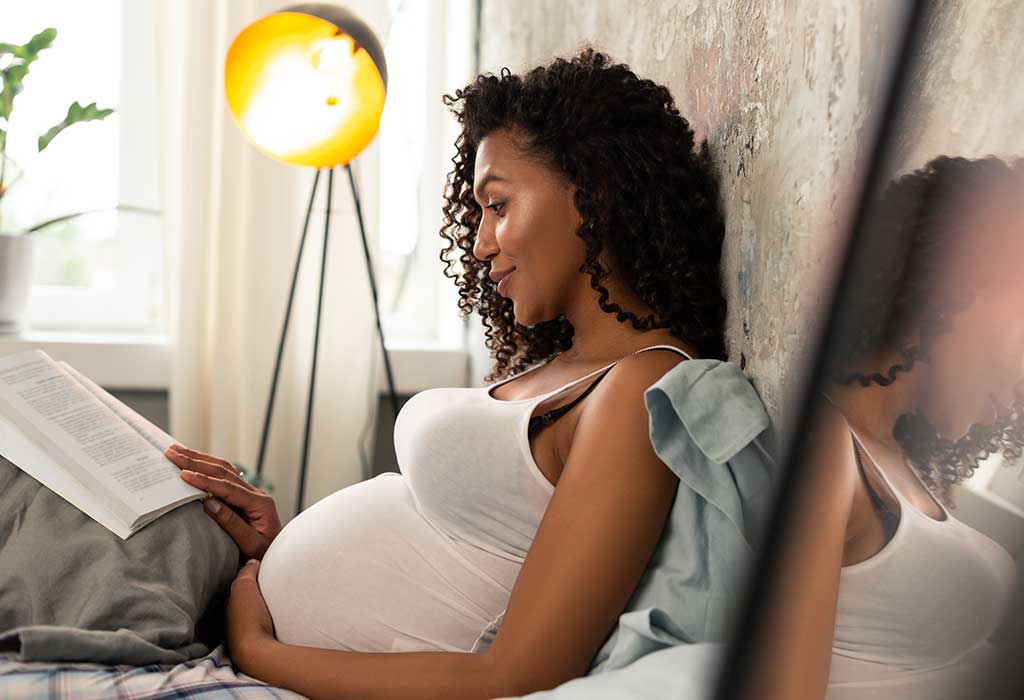 10. Spend quality time with your partner.
Yes, the baby is going to arrive and it will change your life for good – but she isn't here yet, which means you could spend your time making memories and rekindling your romance with your significant other. Parenthood is not going to be easy, and you're likely to be up at odd hours feeding, burping, and cleaning the baby – your life will be more about your baby for a little while at least. So, cherish the time you have alone with your spouse to bond and reassure each other of the love and respect you share. Value this time, as it may be gone soon!
Motherhood is a rollercoaster ride and it brings with it changes you never anticipated. However, it's best to get ahead of tasks you should complete before the baby arrives, as it will make your life much simpler post-pregnancy. Keep these in mind and start planning – good things are coming!
Disclaimer: Interest rates are subject to change.