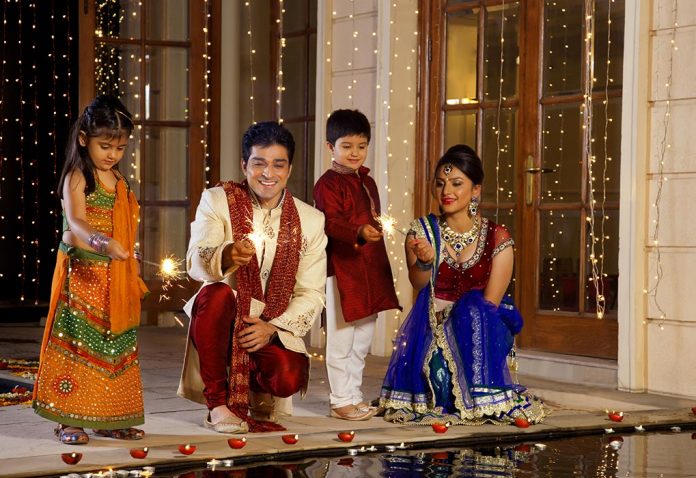 Diwali is one the most widely celebrated festivals of our nation. This festival of lights brings fun and togetherness. Diwali was an exciting time when we were kids and it's the same for our little ones too! Sweets, new clothes and delightful crackers make this festival worth waiting for throughout the year – but only if you stay safe!
On the flip side, Diwali is also the time when many fire accidents and injuries occur. Though it is a holiday for most people, fire departments and hospitals are on constant alert on Diwali. A safe and happy Diwali doesn't seem like a big deal, but every Diwali brings a fresh crop of cases involving burn injuries and freak accidents. Hence, it is necessary for parents to take safety precautions during Diwali and follow them religiously.
Safety Tips for Diwali Celebrations
The most common cause for accidents during Diwali is the wrong handling of fireworks. Parents need to know the nuances of fireworks safety for children to have a happy and safe Diwali. For instance, you should know what type of fireworks are suitable for your child's age. Never allow young children to handle fireworks without close adult supervision. Even the most innocent sparklers and flowerpots can cause serious injury if the basic safety measures during Diwali are ignored. A fun-filled Diwali celebration boils down to a few simple 'Dos and Donts'.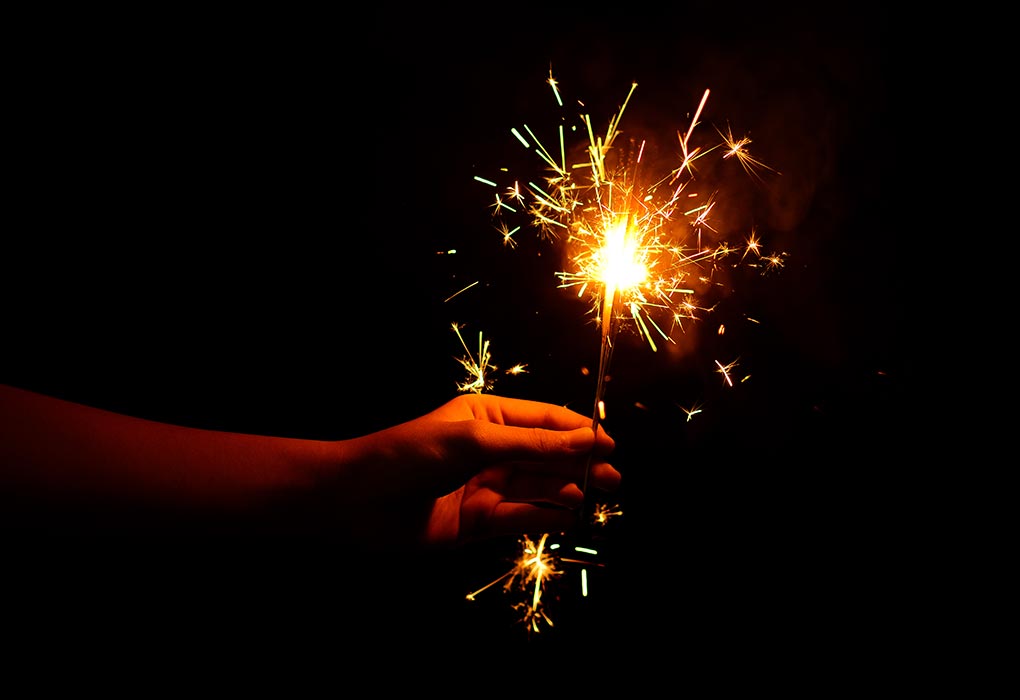 Dos
Buy fireworks only from a government licensed shop.
Always keep the fireworks in a closed safety box.
Store crackers away from sources of fire.
Keep crackers away from toddlers and babies.
Follow the instructions written on the crackers box and follow all the safety precautions.
Burst crackers only in open spaces, like playgrounds and fields.
While lighting 'rockets', ensure that they face upward and do not face an open window, door or road.
Light the crackers from an arm's length distance and not any closer.
Discard the used crackers in a bucket of water.
Always keep buckets of water and blankets ready in case of an accident.
Make sure that kids are wearing footwear while lighting fireworks.
Park your vehicles in garages.
Make your kids wear light and fitting cotton clothes while bursting crackers.

Don'ts
Don't burn fireworks and crackers in crowded places, narrow lanes, near sources of ignition or inside the house.
Don't let your kids burst crackers in your absence.
Don't keep fireworks in pockets or bags.
Do not examine crackers that were lit but did not burst. Let it go and light a new one.
Don't light crackers while holding them in your hands. Always keep a safe distance from the cracker while lighting. Exercise daredevilry in more secure and productive activities.
Avoid loose clothes as they can catch fire quickly. Do not wear synthetic and silk clothes.
Do not use matches or lighters to light up the crackers.
Do not experiment with firecrackers or make your own crackers.
Do not burst crackers on roads as it can cause accidents.
Do not give your younger children crackers that can explode, instead let them light sparklers and other gentler and safer fireworks.

With a few safety tips for Diwali celebrations, you and your kid can have a ball of a time during this year's festival of lights. Ensure a happy time with a few precautionary measures. Or better still, you can also consider going for an eco-friendly Diwali with no crackers, to teach them the festive season can be fun and environment-friendly too!
Trending Styles to Dress Up Your Kid This Diwali
Diwali Activities and Games for Kids
Diwali Craft Ideas for Kids