Is It Safe to Go Boating During Pregnancy?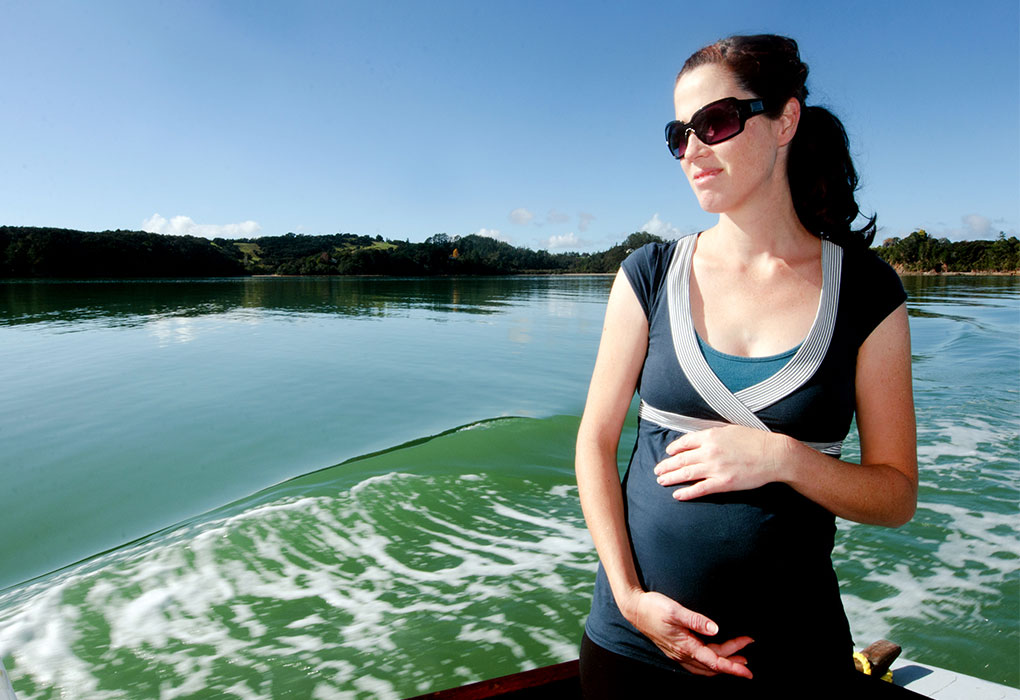 When you are pregnant, you have to be careful about everything. You know that travelling by plane is a strict 'no' in the last stage of pregnancy, but can you go boating in those nine months of pregnancy? It goes without saying that if you do go boating, it may require a lot of precautions so that it is fun yet safe. Though there are a lot of potentially dangerous outdoor activities, which pregnant ladies are advised to avoid, boating is not so unsafe. Though boating is okay throughout pregnancy, a few precautions and guidelines should be followed carefully.
When Can a Pregnant Woman Go Boating?
Pregnant ladies should not undertake risky or adventurous activities. However, if you are up for an adventure during pregnancy and are planning to go boating, then the best time for it would be the second trimester. But you should be cautious and careful to make this activity real fun. Boating in the first trimester can aggravate nausea, dizziness, and headaches, and the same would happen in the third trimester as well. So, if you want to go boating, go in the second trimester.
Preparation Tips for Boating While Pregnant
Boating, as an activity, requires prior planning and preparation, especially in the first phase of pregnancy. Some essential preparations for boating while pregnant are listed below:
Participate in boating with a few modifications.
The boating trips should be planned in the earlier period of pregnancy.
In case there are any restrictions or complications with your pregnancy, you must seek your doctor's advice.
Talk to the boat staff members before hopping on a boat.
Find out about regulations and preparations regarding pregnant riders while going on a tourist cruise.
Wear a life jacket so you are safe.
Keep an acupuncture bracelet handy to correct motion sickness.
How Can Pregnant Ladies Enjoy Boating Safely?
Pregnant ladies are not expected to give up boating. On the contrary, here are some tips for keeping the fun quotient high during boating while pregnant.
1. Relax and Have Fun
When going boating during pregnancy, don't stress. Try to relax and visualise how entertaining it will be to return for boating later with the baby. Go boating with your partner and family members and have fun.
2. Stay Cool in the Shade
When boating in the sun, try to keep yourself as comfortable as possible by being under a shade. A convenient way is to use a retractable canvas system to provide comfort by extending the comfort of shade on the boat.
3. Plan Consciously
Pack some food for your boat ride and don't stress if you fail to carry food with you. Take it easy! You can always order food or go out to eat. If you are going alone, enjoy your alone time and introspect. Try to adjust things down to accommodate your pace rather than trying with difficulty to keep pace with your prior routine. It is advised that you take someone along with you for boating if you are pregnant. Stay safe and enjoy the ride!
4. Carry Non-Alcoholic Drinks
By now, you must be knowing that you cannot have alcoholic drinks during pregnancy. But don't feel sad about it think about your baby. If you want to take some drinks, carry fruit drinks, yoghurt, and smoothies so that you are not left out.
5. Plan to Anchor Close to the Marina
When you go boating, get away from the dock and spend more time close to the marina. Without experiencing the risks of cruising far away, you can derive the ultimate boating pleasure.
6. Stay Cool in Water
Staying on the boat in the marina pool or even by anchoring in the water, you can keep yourself cool. With the extra pregnancy weight, lying in the boat in water can give you a great experience.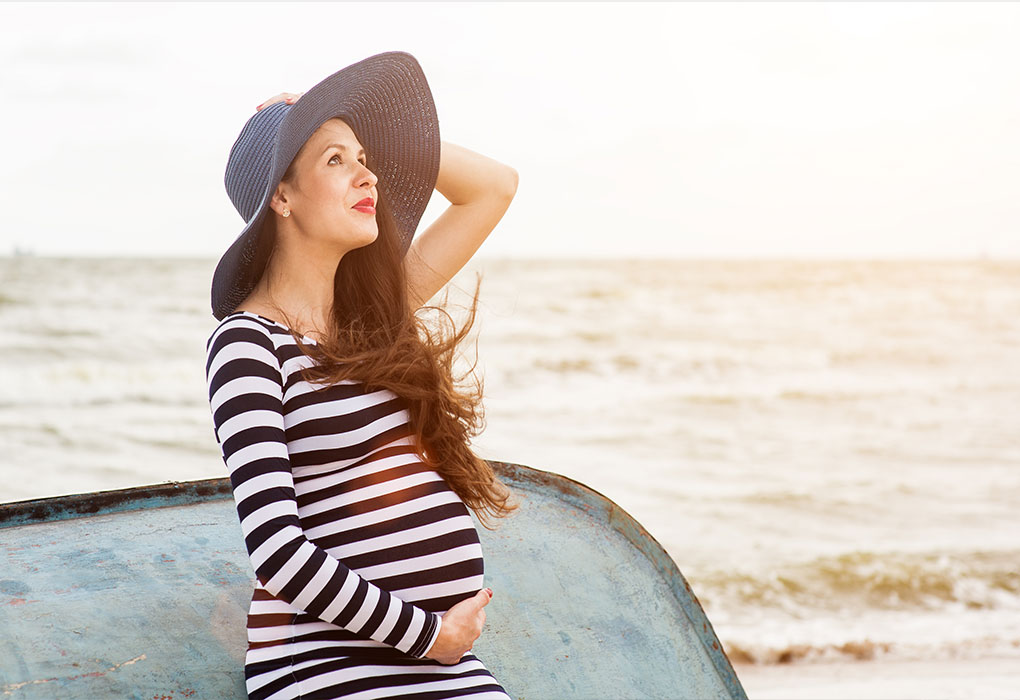 Precautions You Should Take While Boating During Pregnancy
Boating during pregnancy can be risky and dangerous if you are not careful. Certain precautions can help in minimising the risk factor and making the ride a comfortable and enjoyable experience.
When you are pregnant and planning to go boating, opt for a bigger boat so that it is comfortable for you.
Be prepared to deal with seasickness as it can cause a lot of discomfort.
Do not lift heavy gear when on the boat.
Pregnancy weight may make you less stable, so avoid walking on the boat.
Do not go boating when your due date approaches.
Avoid wearing ill-fitting life jackets.
Go for a steady boat ride and drive slowly. If someone else is riding the boat, tell them to not drive fast or take sharp turns.
If you have morning sickness, stay away from water.
Sit in the shade and drink plenty of water when you are exposed to the summer heat on the boat.
When is Boating Not Recommended in Pregnancy?
Pregnancy does not mean not indulging in adventurous activities at all. You can go boating as long as you are extremely careful. But if you have some pregnancy-related complications like preterm labour, then it is recommended that you postpone your boating trip until your baby is born. Boating during the first trimester of pregnancy can make you feel nauseous due to morning sickness. The other precarious phase in pregnancy is the third trimester when there are chances of getting motion sickness and morning sickness back. So, boating is best avoided in the first and third trimester of pregnancy.
A relaxing afternoon in a boat can just be the innermost desire of a pregnant lady. If you like to be on the water, then you must be aware of its dangers too. Going on a speedboat while pregnant is undoubtedly risky, and best avoided. Instead, opt for a regular boat and don't exhaust yourself.
Also Read: Bus Travel while Pregnant