20 Cool Ideas For A Summer Baby Shower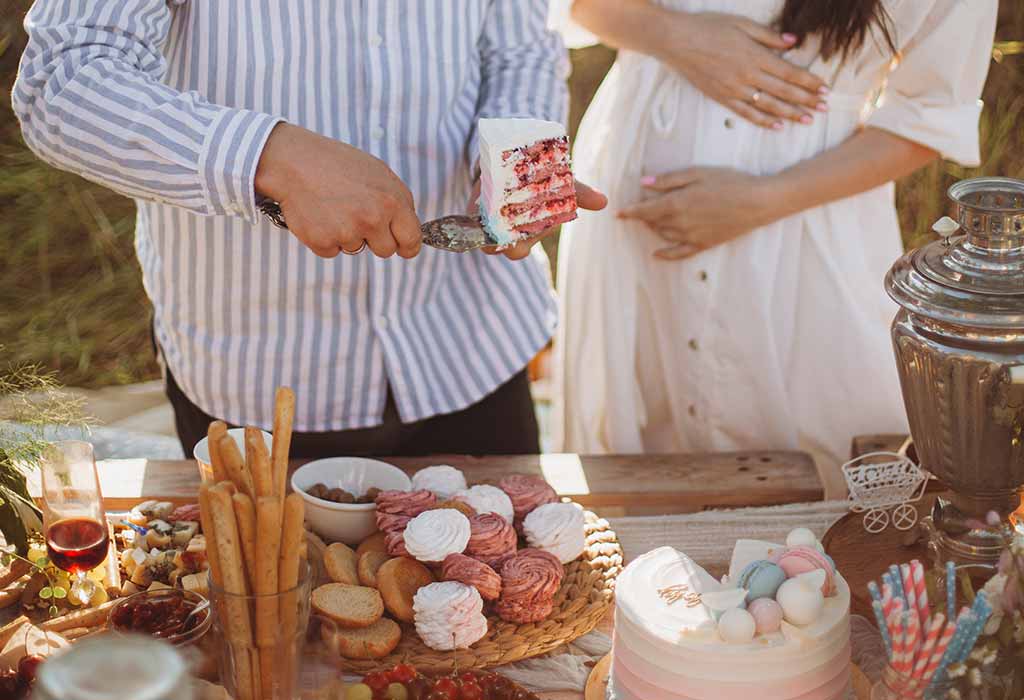 In this Article
Summer months are often associated with oodles of fun and frolic. If you have to organize a party, especially a baby shower, well, there is so much that you can experiment with to make your baby shower party an absolute hit! Suppose we got your attention, and you are intrigued to know how you can make your summer baby shower more fun and exciting experience for the guests. In that case, this article is something that you cannot miss reading as we will be sharing some great ideas and themes for a summer baby shower!
20 Adorable Summer Baby Shower Themes and Ideas
Whether you are a first-time mommy or you have already embraced motherhood before and are welcoming another baby in your life, a baby shower is always exciting for every mother-to-be. Here are some adorable baby shower themes and ideas that you can pick and choose from to make it a memorable event for you, your family, and friends!
1. Pristine White Baby Shower
White colour and summer seem to gel perfectly, and what better than an all-white baby shower-themed party. The guests can be in any outfit they like, but it has to white. Have white floral arrangements, balloons, banners, etc., to notch up the all-white baby shower. You can also have a photo booth for colour-coordinated pictures of the guests with the would-be momma!
2. Desserts-only Baby Shower
When it comes to summer baby shower themes for a girl or boy, there are no set rules. And if the mommy-to-be wants only desserts on the menu, it has to be an all-desserts party! Just have some tempting delectable delights that can become the party's attraction, such as cupcakes, macaroons, pastries, cakes, tarts, candies, and more! Keep the décor in sync with the chosen food, and voila, you have a perfect baby shower party planned!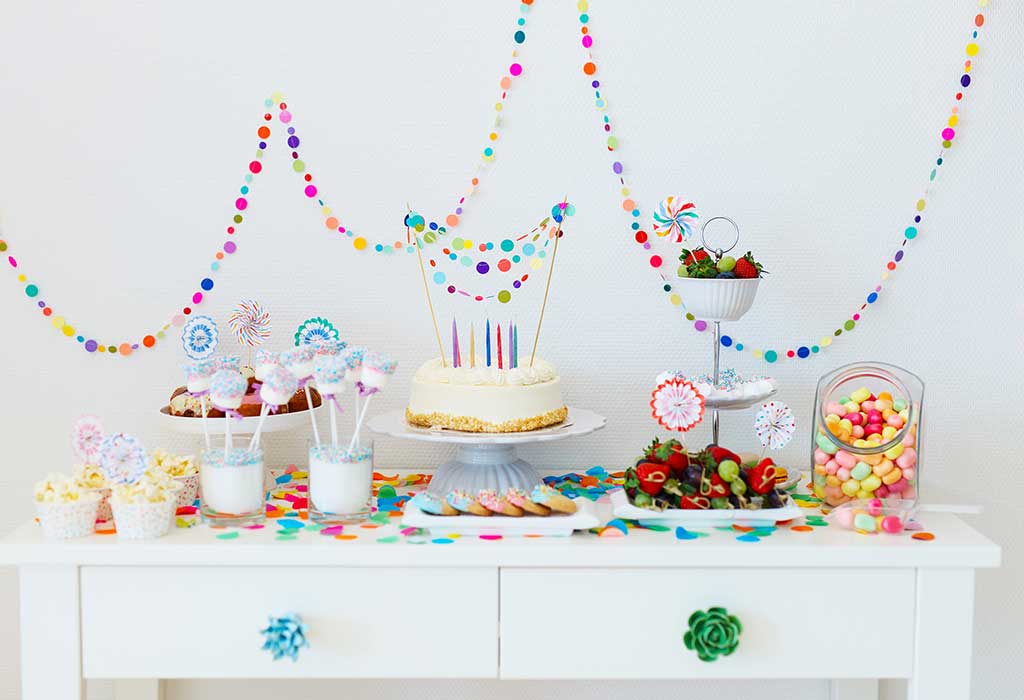 3. Nautical-themed Baby Shower
If you are a big fan of the sun, sand, and sea, well, then there should not be any second thoughts on a summer baby shower theme as a nautical-themed baby shower can be the perfect way to welcome your little bundle of joy! You can work around blue, white, and red colours to create the perfect décor for the party. You can have a diaper cake as the centrepiece!
4. Tropical-themed Baby Shower
Host a relaxing and casual baby shower party for your family and friends with a tropical theme. Plan some pineapple, mango, or dragon fruit-flavored drinks and food on the menu to give it a tropical twist. You can also place whole fruits such as pineapples to accentuate the table décor. Some potted palms can add to the décor as well!
5. Succulent-themed Baby Shower
These tiny plants have become the latest rage in home decor. If you are a succulent fan and have quite a few at your home, well, you can work your summer baby shower decorations around it. Place these potted beauties at the entrance as centrepieces, or place them on the food tables and also grab a few to give away as party favors!
6. Hues of Summer
Workaround soft blue, white, and gold to create summary hues for your baby shower theme party. Have a breezy blue-coloured cake to create more summary magic for your baby shower. The stunning amalgamation of colours will set a beautiful summery vibe to your party.
7. Back to the 50's Party
Though this may seem a little less of a baby shower theme, however, if the mommy-to-be likes all things vintage and whimsical, then back to the '50s is the theme that you can think of planning. Have some eye-catching décor, such as posters or banners from that era, or if you can manage a vintage car or truck on hire, it will set the party mood on fire! You can also decide the summer baby shower attire according to the theme and give a colour code to the guests!
8. Classic Garden Baby Shower
If you have sprawling lawns or have a venue in mind by the lakeside, then hosting a classic garden party will be the ideal thing to do. You can have some dainty floral arrangements and drape food tables with linens in softer hues. The themed summer baby shower food menu can include fruit mocktails, tarts, macarons, and other such eatables.
9. Picnic-themed Baby Shower
If you have some informal and casual party ideas on mind, then this is just the theme that can work for you, especially if you have a lawn or backyard at your disposal. You can place a tent with fairy lights, throw some rugs and cushions in the lawn for a comfy sitting setup, and place picnic baskets filled with mouth-watering eats.
10. Feathers-and-flowers-themed Baby Shower
If elegant and dainty is what interests you, then you can go with a feathers-and-flowers-themed baby shower. The themed summer baby shower invitations can go as a rolled handwritten invite on a feather or floral-shaped paper. Play around with earthy hues such as warm pinks, lavenders, etc., for the décor. You can have a lavish centrepiece with assorted flowers and feathers.
11. Live Music Baby Shower Bash
You can surprise your guests with a live music baby shower party. What delights the soul better than some fine live music and wine. If you have an outdoorsy setting with a cozy setup, there is nothing more one can ask for! This is a great idea a more intimate party vibe.
12. Popping Colours Baby Shower
Summers and bright colours are a perfect combination for a happy mood, and that can also become a baby shower theme as it screams too much fun! Just go crazy with colours and choose either one hue or a mix of colours and create a setting that looks nothing but exciting. Have colourful balloons, streamers, flowers, etc., in different popping colours to create some magic. For this theme, you can experiment with a multi-layered or multicolored cake as the perfect option for a summer baby shower cake!
13. Ice Cream-themed Baby Shower
Every mommy-to-be loves to relish ice creams, and it also is a great party idea. If you wish, you can plan your baby shower around this theme also. You can have an ice cream station as the main attraction and just see how everyone goes crazy over the mouth-watering sundaes, slushie shakes, etc.! You can also have an ice cream cake to add more punk to the theme. You can have other snacks served in ice cream cups or cones as part of the theme.
14. Flamingo-themed Baby Shower
This pink bird is a stunning summer baby shower idea and also an excellent option for baby girl gender reveals! You can play around with softer shades of pinks for the décor and have pink floral arrangements or paper flower cut-outs. Get hold of flamingo figurines for table décor or place them as a centrepiece.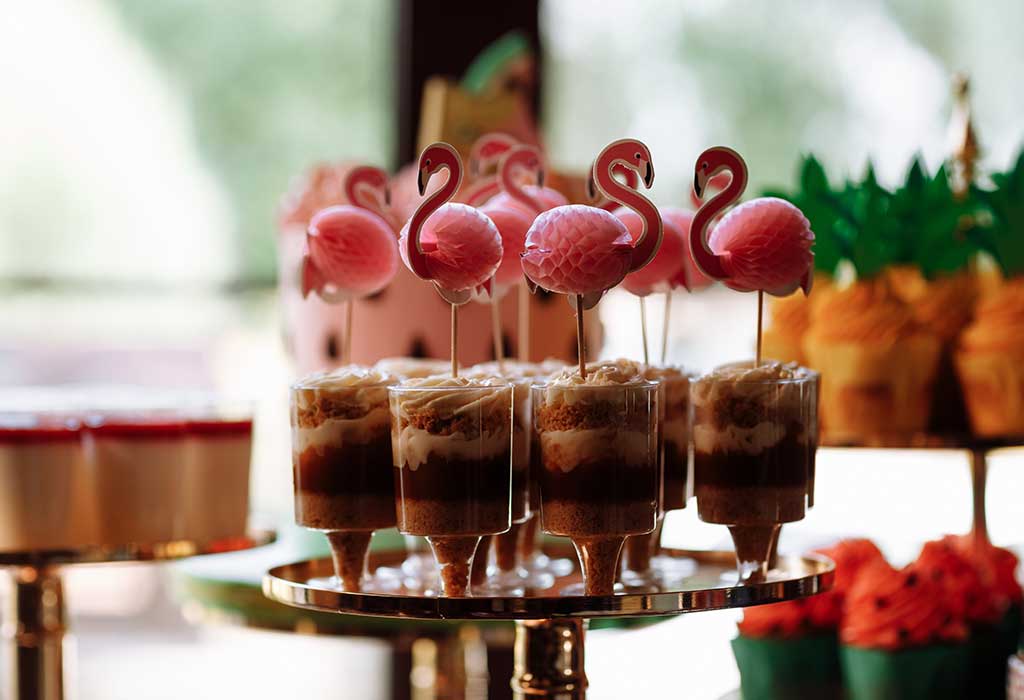 15. Lime and Lemony Baby Shower
What better than a freshly made lemonade to feel refreshed on a hot summer day, and if you have set your heart on this mood buster summer drink, well, there is so much you can do! The summer baby shower brunch menu can have lemonades, lemon tarts, lemon cake, and other lemon-flavored delights for this theme. If you wish to explore different flavors, then have them in yellow color to go with the party theme!
16. French Country Style Baby Shower
For a would-be-mommy who adores lavish party settings in a French style, this is a perfect theme for throwing a summer baby shower! You can have some exquisite lavender floral arrangements for the ideal French feel and vibe. Plan on some mini-desserts, macarons, etc., to go well with the theme. Plan this shower by the river or lakeside or your lush green backyard for a theme-appropriate setting!
17. Daisies-themed Baby Shower
Bright and vibrant hues of these stunning flowers make for a perfect summer baby shower theme. You can have some cute daisy pop-ups for the cupcakes or tarts. Add balloons and banners matching with the theme to perk up a daisy-themed baby shower!
18. Barbeque-themed Baby Shower
This is a perfect idea for a gender-neutral baby shower as all you need is some open space, barbeque, and beers-to-go, and you have a perfect baby shower! Do not forget to keep some non-alcoholic beverages for the mommy-to-be!
19. Camping-themed Baby Shower
Set in your backyard or at a camping site, a camping-themed baby shower can be a quirky yet exciting baby shower party idea. Get some camping-themed sandwich picks, pinecone garlands, etc., to add to the camping feel to the décor. Plan fun games such as designing a onesie for the baby for more fun!
20. Mermaid-themed baby shower
For a hint of fantasy and a little whimsical twist, you can host a mermaid-themed baby shower! Place corals, shells, or beads to highlight the food table. Mermaid cutouts or figurines can be used as centrepieces. A fishnet can be used in an innovative way to perk up the décor!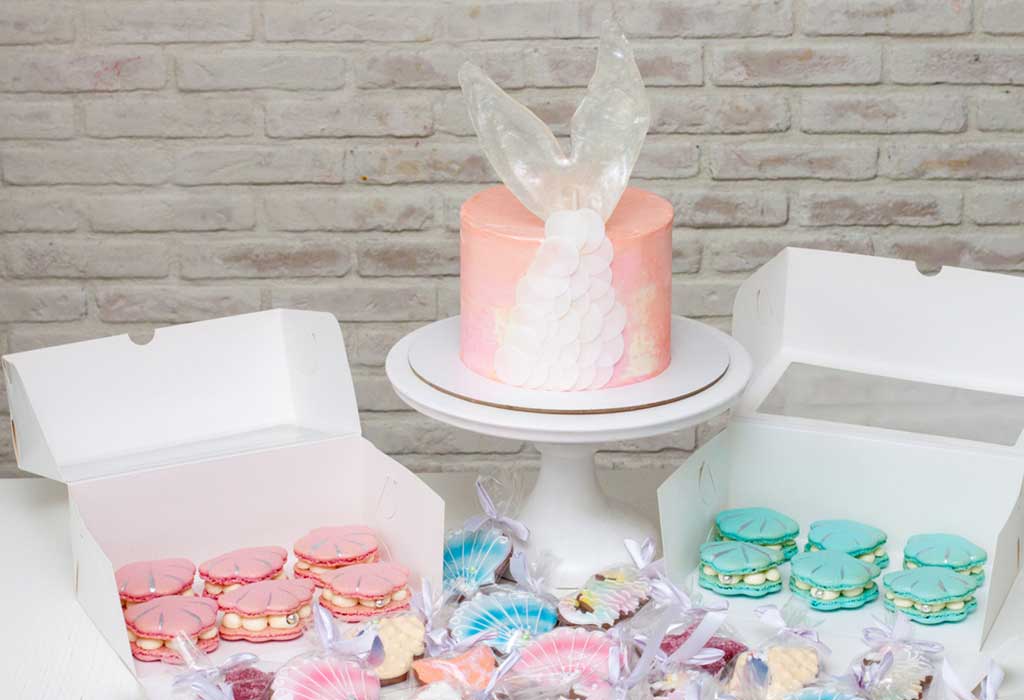 No matter which of the themes mentioned above you go for, it is the spirit with which you plan and execute a baby shower that counts most! Try any of these summer baby shower themes or ideas and make your party worth remembering!
Also Read:
Ideas for Woodland Baby Shower
Amazing Rainbow Baby Shower Ideas
Creative Unicorn Baby Shower Ideas