9 Important Things To Check When Hiring a Maid, If You Have a Baby At Home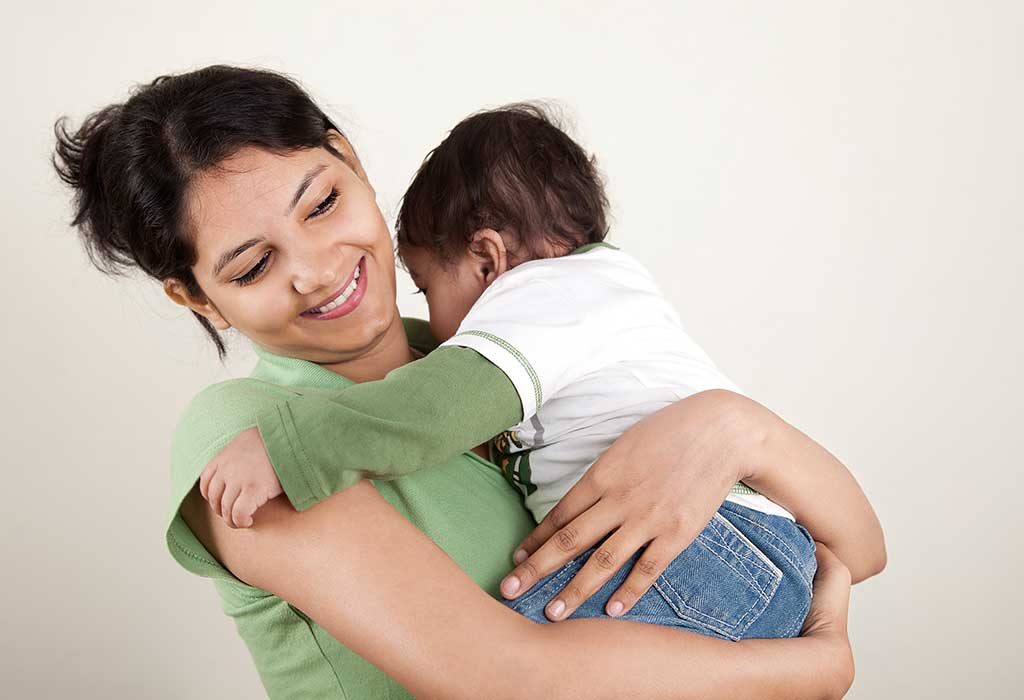 In this Article
A baby can act as a very unique uniting force, as the whole household comes together to pitch in and look after the newest little family member! No amount of help you get may seem enouh; no number of hands you have may seem sufficient! Given the nuclear nature of 21st century families, it is not uncommon of mommies to hire maids to help them out with the household chores. However, the trend of hiring a baby-sitter too has been on the rise in the recent years.
Hiring a maid is an expensive affair now-a-days. Nonetheless, it is an indispensable service many mothers need. In all honesty and consideration, it will be easy for you to agree that – household chores and baby-sitting cannot both be handled by a single maid. Depending on the number of family members, the size of the house, and how much activity you yourself can engage in in terms of both the baby and the house, you may have to hire 2 maids – one for the household chores, and another for the baby.
Here are 9 things you need to remember while hiring a maid and/or a baby-sitter, if you have a baby in the house.
For a Baby-Sitter
1. Age and Experience of The Baby-sitter
When it comes to raising a child, it will always help to have an older, wiser and experienced woman who's 'been there, done that'. On the other hand, there are a lot of things a young baby-sitter will have to her advantage – primarily age, enthusiasm, and energy. Pick wisely.
2. Minimum Age of the Babies the Baby-sitter Has Handled
This one is important because of the direct impact that it will have on your child's care. Newborn babies need to be cared for with extra caution, tender love and care, a gentleness that is not too afraid/anxious, but not too confident either – for example, the right way to hold a baby, how to support the baby's neck and head, what posture to assume while feeding the baby, etc.
3. Personal Hygiene of The Baby-sitter
A baby's body is too delicate, and immune system too underdeveloped to allow it to be exposed to germs. It is of crucial importance for the health and well-being of your baby that the baby-sitter maintain a high level of personal hygiene, and not have any illness (especially one that can be contracted by touch or sharing of personal space/belongings).
4. Time Commitment The Baby-sitter Can Offer
Caring for a baby is a job that cannot be 'clocked'. You cannot arrive at work at 9 in the morning and be done with everything by 3pm sharp and just up and leave! Some days the baby will refuse to sleep, some days the baby will make a fuss and take longer to finish his meals. The baby-sitter should be able to work around the baby when this happens, without rushing for time!
5. Expected Salary
While it is important that you hire a good baby-sitter, do not let them rob you blind! However, it's a job of high responsibility – remember that and do not underpay the baby-sitter either. Reach an agreeable amount mutually.
For a Maid
6. Amount of Supervision Required
You want a maid who will take ownership of the tasks and chores assigned to her, not someone who will scream 10 questions at you from the kitchen while you are bathing your baby in the bathroom! You need someone who will be quick to learn and adapt and will work with minimum or no supervision.
7. Help With the Baby
While it may not be her job, there may be times when she might be called-in to help with the baby. It could be something as insignificant as taking extra care while washing the baby's clothes, or pitching in to buy baby supplies, or even preparing one of the baby's meals. You want a maid who'll be willing to do this, and not throw her hands up and tell you she's not a baby-sitter!
8. Number of Leaves
This is especially important if your baby is less than a year-old. There is a lot you need to do with a baby in the house. Even with two maids in the house, you might not find time to do things. The last thing you want at such a time is someone who will flake out on you at the last minute! Make sure your maid will not take unplanned leaves.
9. Work Hours
While it is understood that a maid is not a baby-sitter, sometimes a baby may contribute in increasing the number of household chores – soiling the carpet and bedsheets, throwing food around, making a mess of the bedroom, etc. Make sure your maid will have no problem in clocking in the occasional extra hour if and when required.
When hiring a maid or baby-sitter, you want someone who will be sensitive to your needs not just as the woman of the house, but also as a new mommy. Looking out for these things will help you make the right decision. Take care.
?>