8 Home Remedies for Back Pain in Moms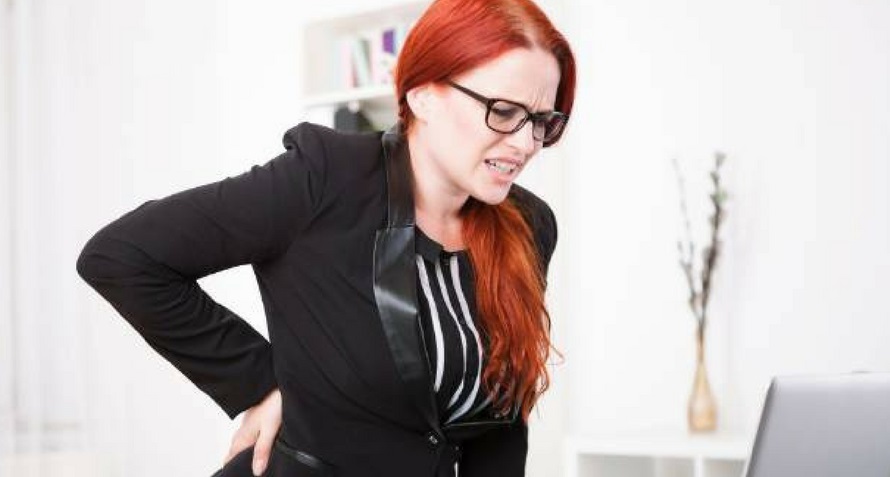 In this Article
Perhaps you've been putting in long hours at office, hunched over your computer, or perhaps you had to bring that box full of your kid's winter clothes down from the loft. Or perhaps it's just an old back injury acting up. Whatsoever the reason, your back hurts like hell now. Try out any of these home remedies to easily put an end to your back pain.
With today's fast-paced and active lifestyle, backache is one of the most common health issues faced by numerous people around the world. An aching back makes it really difficult to perform one's daily chores. For pain relief, here are some effective remedies to manage back ache at home.
Home Remedies for Back Ache
1. Drink Some Ginger-Honey Tea
Ginger contains anti-inflammatory compounds that help relieve your back ache. Add thin slices of fresh ginger root to a pan of boiling water, let it simmer for 10- 15 minutes. Strain this mixture once it comes down to room temperature, add honey and then drink it. Drink this tea 2- 3 times a day for a few days or till you see improvement.
2. Make a Basil Leaves Drink
Basil leaves have natural anti-inflammatory and muscle relaxing properties that help heal an aching back. Add 8-10 basil leaves to a cup of water and boil it till the water evaporates to half. Strain this mixture once it comes down to room temperature, add a pinch of salt and then drink it once daily for mild pain and twice a day for severe pain.
3. Eat Some Poppy Seeds
Poppy seeds contain plant-derived chemical compounds that help ease pain and promote health. Grind together equal amounts (100 g) of poppy seeds and rock candy. Consume 2 tsp of this mixture twice everyday, followed by a glass of milk.
4. Massage These Herbal Oils
Heat any herbal oil, like eucalyptus oil, mustard oil, olive oil or almond oil, till it gets bearably warm and massage it gently over the aching area. This will help relax your muscles and relieve pain. Take a hot water shower after 1 hour, to obtain better results. Just remember that if you are pregnant, you must stay away from these essential oils!
5. Apply Some Garlic Oil
Fry a mixture of coconut oil (60 ml) and garlic cloves (8- 10) in a pan till the garlic turns dark brown. Once lukewarm, apply this oil on the affected area.
6. Massage Your Back with Camphor Oil
Boil a mixture of camphor and coconut oil for 5 minutes. Cool it and store it in a bottle. Use this oil to gently massage the aching area, twice a week, before going to bed.
7. Mix Up Wheat and Milk
Soak a handful of wheat (60 g) in water overnight. In the morning, to this, add equal amounts (2 tsp) of cuscus powder and coriander powder and blend it into a paste. Add this mixture to 250 ml of milk and boil for 20 minutes. Drink this mixture twice daily.
8.Use this Rice Therapy
Fill a clean tube sock with rice, tie off the end with a knot and heat in a microwave for 3- 5 minutes. Check for bearable temperature and lay it over the affected area on your back.
The above mentioned remedies are completely natural and can easily be prepared at home. But, if your back pain still continues for long, despite these treatments, consult a doctor.