5 Books That Encourage Sense of Humour in Your Child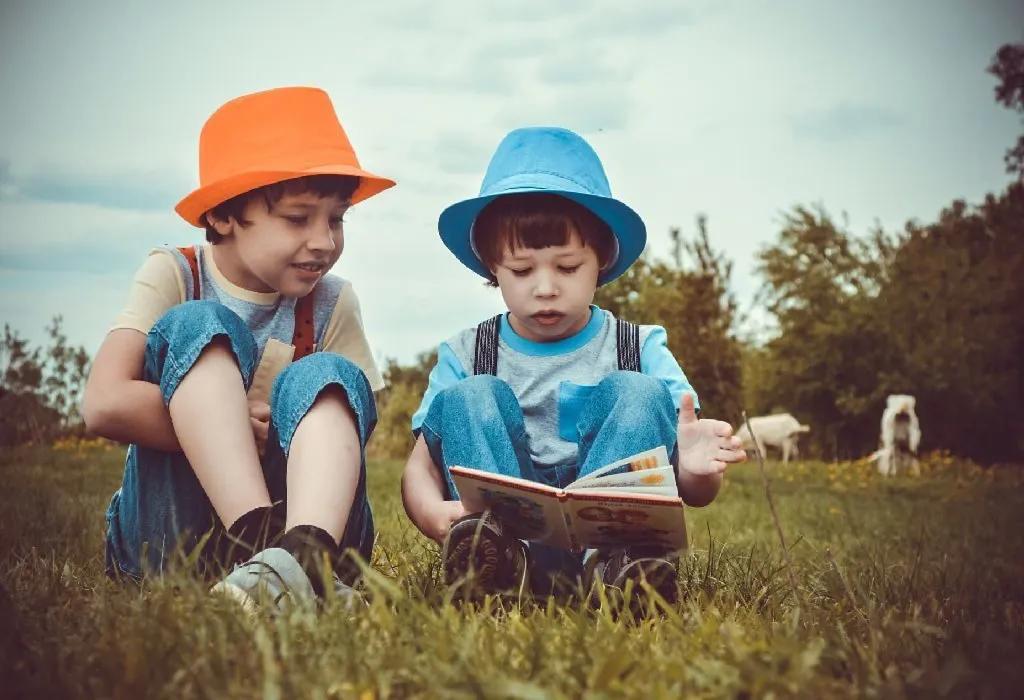 In this Article
Let your child discover the humorous side of reading with funny books for kids. Get some of the popular books in this genre for your kids to keep them busy and entertained. Watch them steal the show at the playground and get-togethers as they narrate the funny stories, rhymes, and anecdotes from these books.
Instill a sense of humour in your kids and introduce them to the fun side of life. Make it happen with the help of your motherly instincts and some humorous books for kids. Choose books that have interesting story lines with jokes and funny pictures. Read them out to your children or make them read these themselves. This will also develop reading habits in your little ones. Make a strong bond with them by laughing at their jokes and listening to their funny stories. Kids with a well-developed sense of humour are more interactive, healthy, optimistic, and happier. Researchers have found that such kids are free from stress and depression, and generally grow into happier adults. We understand the importance of your child's smile. We bring to you some amazing funny children books that they will enjoy reading for sure.
Enjoy The List
1. Moo Ba La La La by Sandra Boynton
This book comes with super-bright pictures and depict funny facial expressions of animals that will bring a smile on your kid's face. It won't fail to make you laugh too. This book is right for reading aloud with a gripping story about the sounds animals make. This whimsical and humorous book will educate and entertain your kids with non-traditional stories and some popular animal characters.
2. No, David by David Shannon
This book is all about misadventures that centres around little David. The book tells a little story about how he becomes disciplined and finally gets a hug from his mother. Every page has the word 'No, David' written on it, with pictures of David doing things he is not supposed to do. David's unabashed good humour and laughter-inducing antics will make your kids fall in love with the character.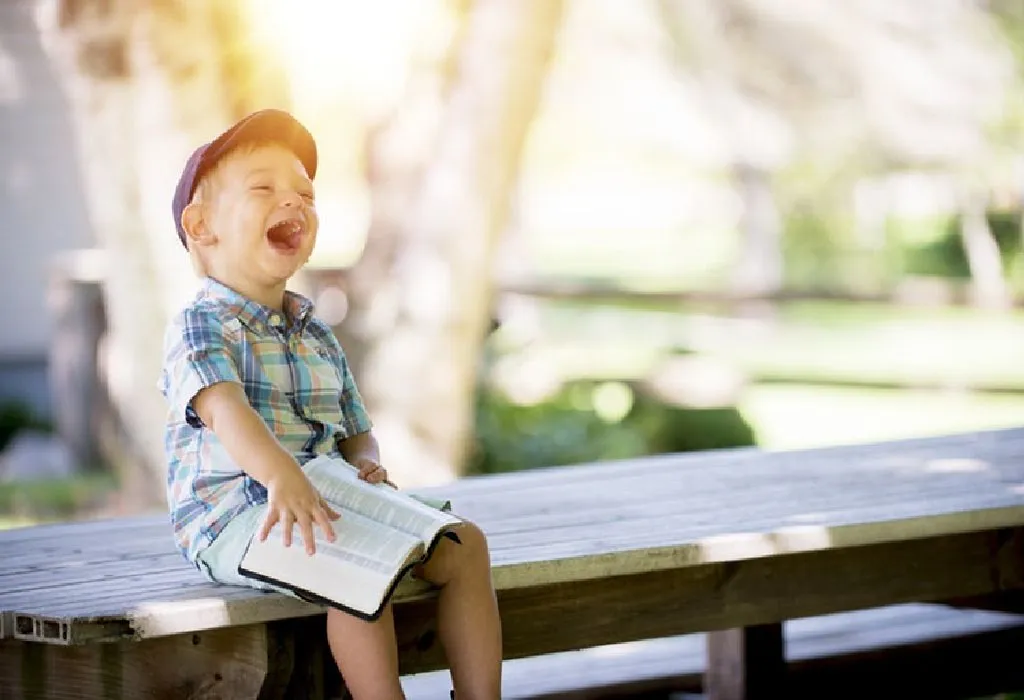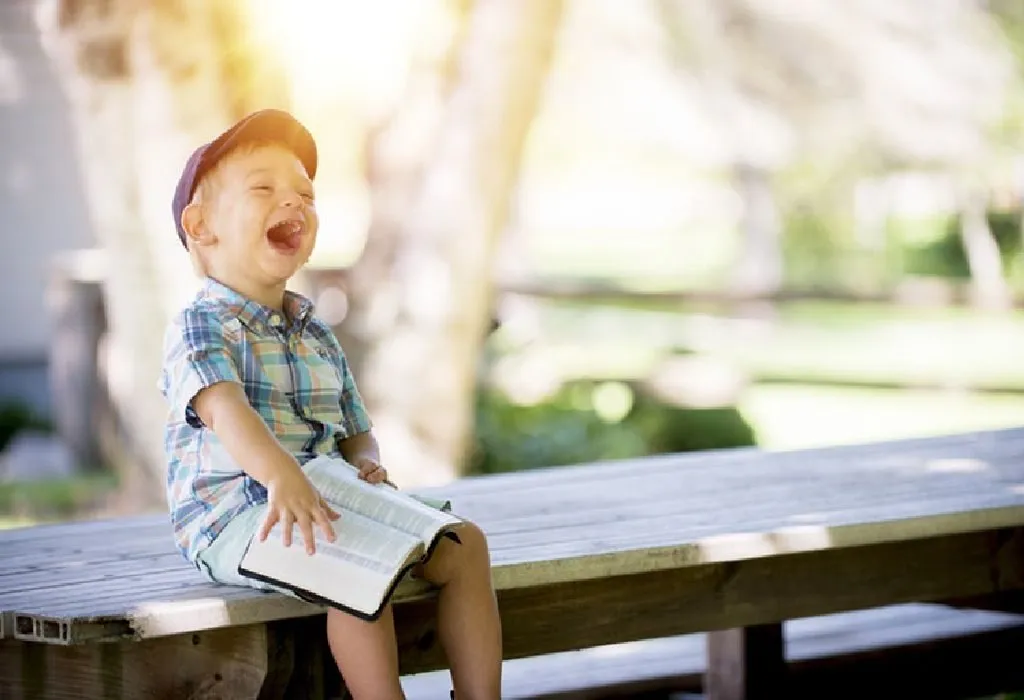 3. My Little Sister Ate One Hare by Kevin Hawkes
This funny book for kids is the most hilarious counting book that keeps a tab on all the disgusting things the narrator's sister ate. Your children will learn counting and enjoy each page as she first eats a hare and then goes on with eating mice, snakes, and lizards as well. Be sure that your munchkin will be thoroughly entertained with this one.
4. Falling for Rapunzel by Leah Wilcox
This book is so funny that your kids will end up laugh hysterically. They will also learn about rhyming at the same time. Rapunzel is having a hard time hearing what Prince Charming is asking her to throw. She throws her dirty socks instead of her curly locks. Instead of silky tresses, she throws lacy dresses. Kids will love anticipating what she will throw next as they turn the pages.
5. My Very First Joke Book by Kaye Umansky
This book is an excellent way to introduce kids to healthy jokes and anecdotes. Watch your kids have a good time with friends and family as they master the art of joke-telling. There are silly rhymes with hilarious illustrations that will make reading this book more fun. There are 'Knock, knock!' jokes, 'Doctor, doctor' jokes, monster jokes, and plain daft jokes to keep your kids engaged in reading.
We have listed just a few among the many comedy books for kids available. These are a fun way to develop reading habits in your kids and keeping them busy and entertained. It won't be long when they will be asking for more!