How to Safely Isolate or Quarantine at Home When You Have Kids in the Family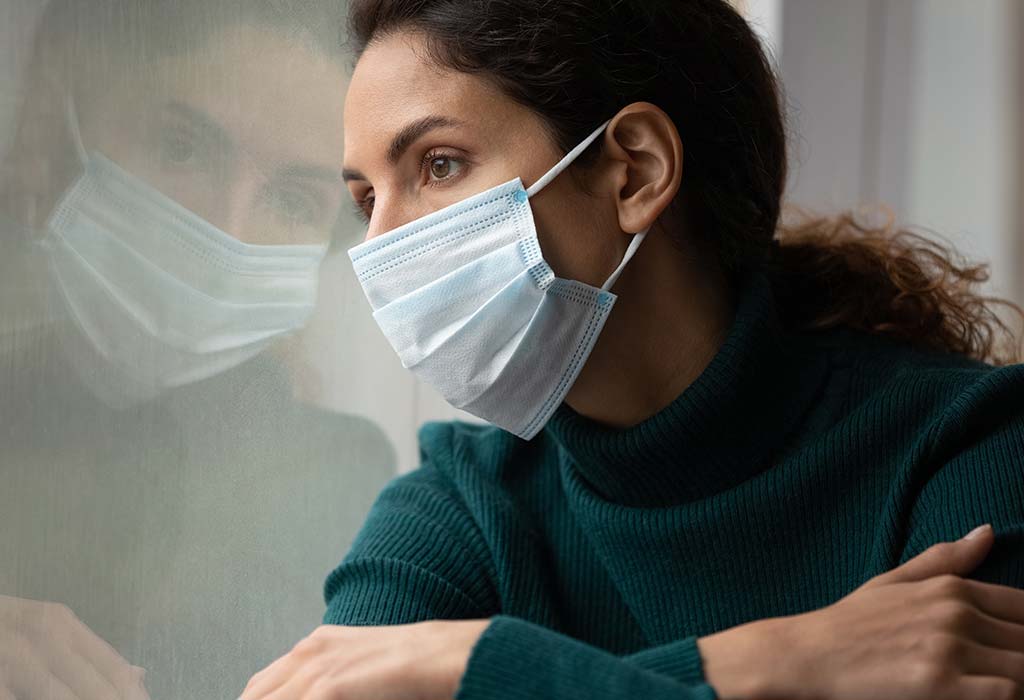 The novel coronavirus, or COVID-19 is no more novel. It has hit millions of people, affecting their physical and mental health. It has taken lives, and it has instilled fear. The symptoms of COVID-19 such as a fever, cough, loss of smell or taste, fatigue, and breathlessness are common, but no two people may have the same symptoms.
If you or someone in your family has tested positive, were potentially exposed to the virus, or are experiencing a few symptoms, you can quarantine yourself at home if your symptoms are not severe (and if your blood oxygen levels are higher than 95%). But, if you have a child in the family, isolating yourself will be easier said than done, especially when you have to explain to them why you're keeping them at a safe distance (quite literally!). Nevertheless, it's the only option to keep your family safe!
Before we tell you how to safely quarantine or isolate yourself, let's understand the meaning of the two terms, and when a person needs to do so.
What Is Quarantine and Isolation?
The two words 'quarantine' and 'isolation' are being used interchangeably during the coronavirus pandemic, but they are not the same.
Quarantine takes place when a person who has been potentially exposed to the virus or has come in contact with a person who has tested positive for coronavirus, but has no symptoms and isn't fully vaccinated, needs to stay home for a period of 7 to 14 days.
Isolation takes place when a person is infected with the virus (and is contagious) and needs to stay home, avoiding physical contact with their family members and pets for at least 10 days or more (or as advised by the doctor) after symptoms appear or after having tested positive.
When Do You Need to Quarantine?
If a person has tested positive or is experiencing the symptoms of the coronavirus, they need to isolate themselves to prevent spreading the virus. But, when do you need to quarantine if you have no symptoms?
As per the CDC guidelines, you need to quarantine yourself if you've been in close contact with someone who has tested positive in the following conditions:
If you were within 6 feet of that person for at least 15 minutes over a period of 24 hours;
if the infected person sneezed or coughed on you or near you;
if you had direct physical contact with that person, i.e., you hugged, kissed, or touched them;
if you cared for that person at home;
if you shared dishes, cups, forks, or spoons with that person.
You should also quarantine for a few days if you have a fever or experience bouts of coughing, breathlessness, or other such symptoms despite staying at home and not coming in contact with an infected person, until you're sure that you don't have the infection.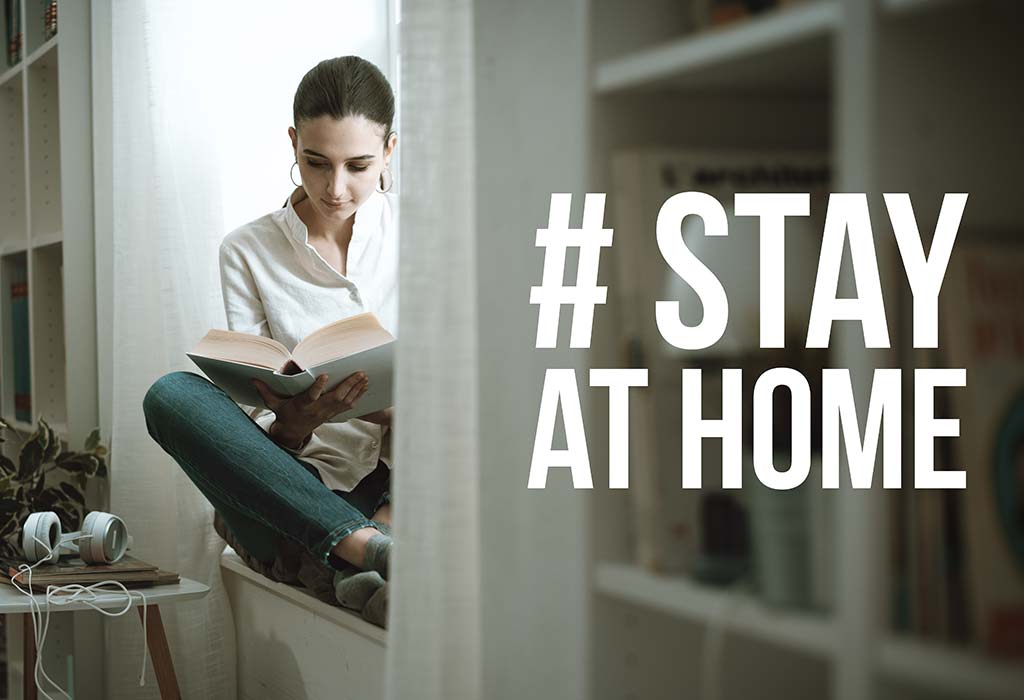 Here's How You Can Isolate or Quarantine at Home With Your Kids and Family Members
Let us help you understand everything you need to know about quarantining or being in isolation at home.
Maintain a distance of at least 6 feet from the people in your family, and from pets. If you have kids, they are likely to feel sad and wonder why you're keeping yourself away. Your little one may assume something worse than what is, and think that you're not kissing them or hugging them like always because they did something wrong. Thus, you must talk about the situation with them gently, and explain to them what this virus is and its implications on a family and community using simple examples or by sharing anecdotes. Make sure your child takes it positively, and is not afraid.
If you don't have a separate room where you can stay in quarantine, wear a mask when you are around people and when you can't remain six feet apart from them.



Use a separate bathroom if possible. If not, sanitise the bathroom after every use.
Whether you're in quarantine or in isolation, sleep in a separate room. If that's not possible, sleep on different beds, and keep as much distance as possible. In case you have to share the bed, you can sleep head to toe.
Use a tissue when sneezing or coughing, and discard the tissue immediately after use. Also, wash your hands right away. By now, you must be aware of the handwashing guidelines. If not, note that you need to follow the 20-second rule while washing your hands, i.e., washing your hands with soap and water for 20 seconds.
As a general hygiene practice, make it a habit of washing your hands after using the toilet, before and after eating, after coughing or sneezing, after blowing your nose, and right after entering your home (once you are better and restart your normal routine). You can also use an alcohol-based sanitiser.
Eat in your room, and use separate utensils. If you share the room with other members of your family, eat away from them, and wash your utensils separately.
Similarly, after using your personal items like clothes, towels, water bottle, and toothbrush, wash and keep them away in your room, and not in their usual places, to avoid spreading any germs.
Keeping away from your kids and other loved ones will be emotionally taxing for you, especially in these times of uncertainty, but it's the only way of keeping everyone safe, especially yourself. If you need to be in quarantine or isolation at home, keep at it positively. Be grateful for the fact that your loved ones are around and that you can talk to them through video calls and within four walls of your home, and the time will pass quickly!
Also Read:
Coronavirus Vs the Common Flu – This Is What Doctors Want You to Know
With COVID-19 Coronavirus on the Rise, Here's How You Can Keep Yourself (And Your Family) Safe!
What is Social Distancing and Why It's Necessary During the Coronavirus Outbreak