8 Quick and Delicious Recipes for Your New Year Party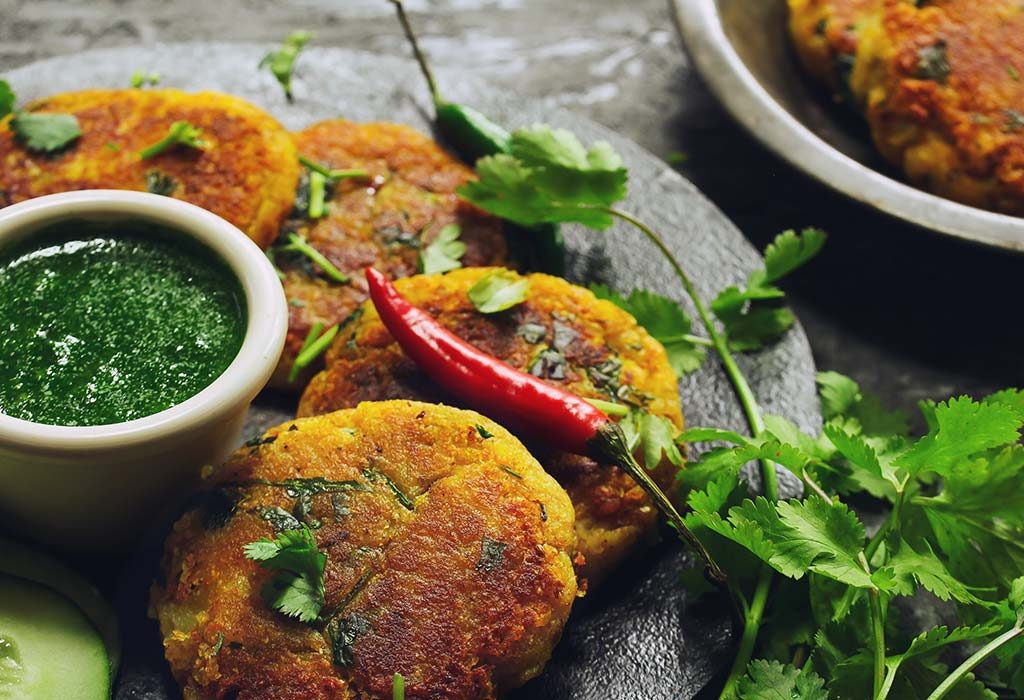 In this Article
New Year's Eve is just around the corner, and we know you're excited to celebrate this evening with your loved ones. As the evening approaches, you'll want to have a spread that your family and friends will enjoy — some delicious food that doesn't just stump everyone, but is also super easy and quick to make!
Forget the hassle of working hard in the kitchen all day long, and take notes of these delectable recipes for your upcoming New Year party.
8 Quick and Delicious Recipes to Start the New Year
Here are 8 delectable recipes that will make you a star among your loved ones in 2023.
1. Cheesy Garlic Bread
It's a simple recipe, but there's nothing better than well-made garlic bread. Your guests will absolutely love this yummy dish even more. Serves 10-15, depending on the number of slices in the bread pack.
Ingredients:
1 large size French bread/baguette, or 1 pack of regular sliced bread
3/4 cup butter, at room temperature
4-5 cloves of garlic, grated
Grated processed cheese as per requirement
Dried Italian herbs (oregano, dried basil, chilli flakes) as per requirement
Salt and pepper to taste
Directions:
Take the butter in a small bowl and add the garlic to it. Mix the two. Remember not to melt the butter, but simply keep it soft.
If you are using French bread, cut the loaf into small slices. If you are using bread slices, cut off the edges of the bread slices and cut the slices into two halves – two halves will become two pieces of garlic bread.
Apply the butter and garlic mixture on each slice and set aside.
Take the processed cheese in a bowl, and add some salt, pepper, and Italian herbs according to your taste.
Put small quantities of the cheese mixture on to each slice of the bread.
Take a pan and coat it with some butter. Let it heat.
Place the bread slices with the cheese on the pan, and let them cook. To make a crisp base, keep the flame on low.
Cover the pan with a lid and let the cheese melt. Let cook till the cheese melts.
Transfer the garlic bread on to a serving tray, and serve hot with ketchup or more Italian herbs on the side.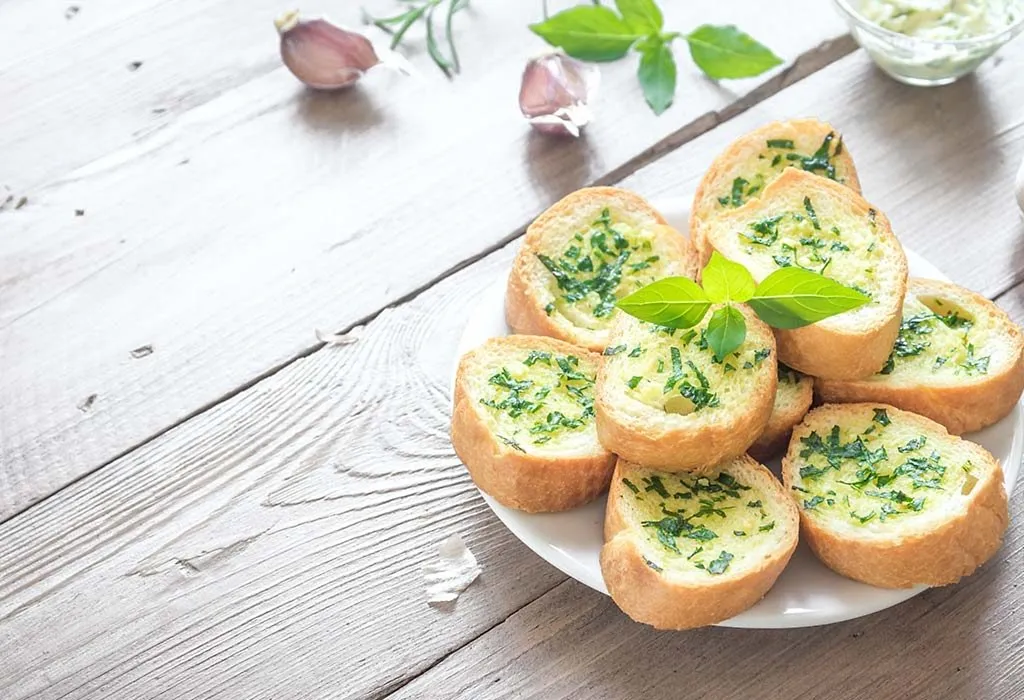 2. Hung Curd and Veggie Sandwich
This sandwich is the perfect recipe for guests who want to indulge, but are watching their weight. Serves about 10.
Ingredients:
2 cups of hung curd
1 packet of sliced bread (white or brown will do)
1 cup of grated carrot
1 cup of finely chopped capsicum
1/2 cup of finely chopped onions
1 cup of boiled corn
1 tsp of amchur powder
Salt and pepper to taste
Directions:
Take the hung curd in a bowl and add the carrot, capsicum, onions and boiled corn. Mix.
Add the salt, pepper, and amchur powder to the mix.
Take two bread slices and cut off the edges.
Take some of the mix and spread it on one slice of bread. Put the other slice on top and cut it diagonally.
Serve the halves on a plate.
To get a crispier crust, feel free to first toast the bread (with the sides cut off) with a little butter on a pan and then put the hung curd and veggie mixture on it to make a sandwich.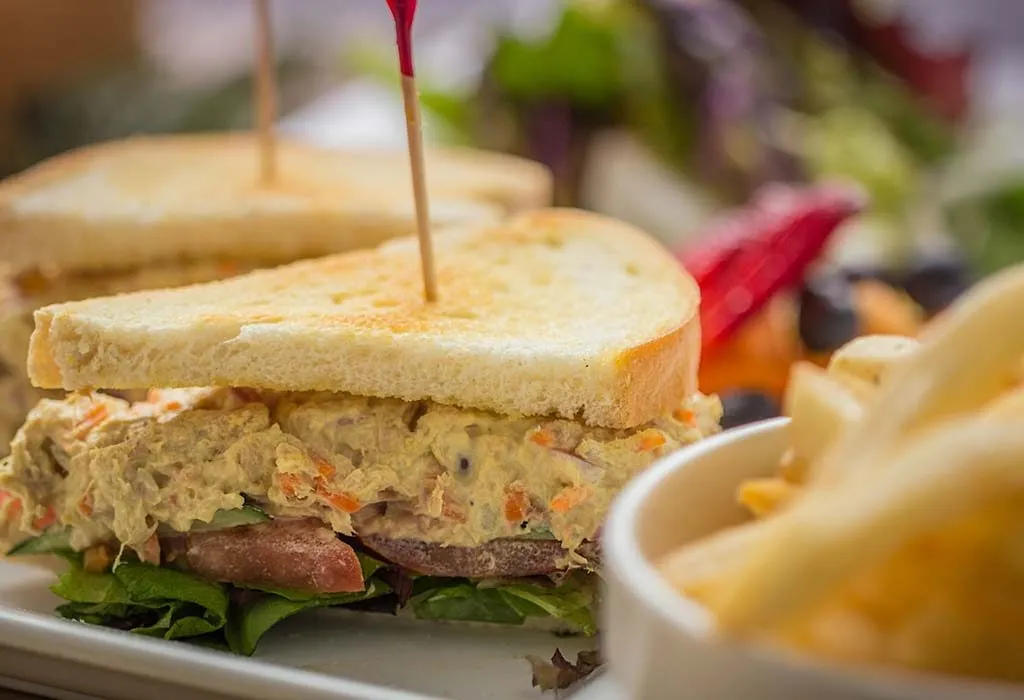 3. Chicken Wada Pav
An innovative twist to the classic wada pav, the chicken wada pav is sure to impress your non-vegetarian guests. Serves 4.
Ingredients:
For the Wada-
350 g minced chicken
1/2 cup chopped onions
4 cloves garlic
1 tsp chopped ginger
1 tsp chopped green chillies
2 tsp red chilli powder
2 tsp coriander powder
Salt to taste
2 pieces pav
Oil for frying
For the Batter-
1 cup besan
1 tsp ajwain
2 tsp red chilli powder
Salt to taste
Directions:
Take the minced chicken and transfer it into a bowl.
Add the onions, ginger, garlic, green chillies, red chilli powder, coriander powder, and salt. Mix the ingredients into the mince.
Transfer the mince to a plate.
In a bowl, mix the besan, ajwain, chilli powder, and salt. Add water and turn it into a thick batter.
Oil your hands lightly. Take some of the mince and roll it into a medium-sized fritter. Make sure it looks like the classic wada.
Take the fritter and dip it into the besan batter.
In a wok, take enough oil for frying. Heat it.
Add the besan coated fritter, and fry till it turns golden.
In a pan, add a little butter and let it heat.
Take the pav and slightly toast it in the pan. Take it off the heat.
Add a little mint chutney and some garlic-onion chutney on the inside of the pav.
Put in the fritter, and serve hot.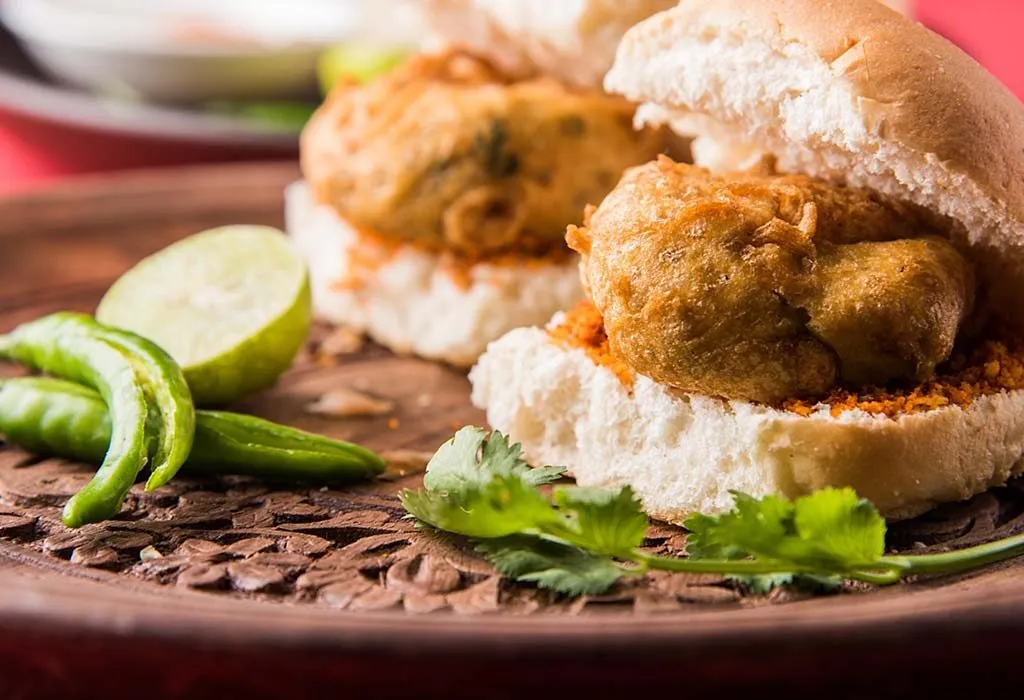 4. Bread Paneer Roll
This is a delectable desi recipe that will be an instant hit. Serves 10-15, depending on the number of slices in the bread pack.
Ingredients:
1 pack of sliced bread (white or brown will do)
2 cups grated paneer
1/2 cup grated capsicum
1/2 tsp ginger garlic paste
1 tsp red chilli powder
1 tsp cumin powder
1/2 tsp garam masala
1/2 tsp amchur powder
1/4 cup chopped coriander
Salt to taste
Butter for toasting
Directions:
Take a slice of bread and cut the edges.
With a rolling pin, roll out the bread to make it flat.
Brush the bread with some melted butter.
In a bowl, take the paneer, capsicum, ginger garlic paste, chilli powder, cumin powder, garam masala, amchur powder, salt and coriander, and mix well.
Take some of the mixture and put it on the buttered, flattened bread. Roll the bread tightly into a cylindrical shape.
Brush your pan with some melted butter and let it heat.
Add the cylindrical rolls to the pan and let them toast till they brown lightly.
Serve hot with ketchup or chutney.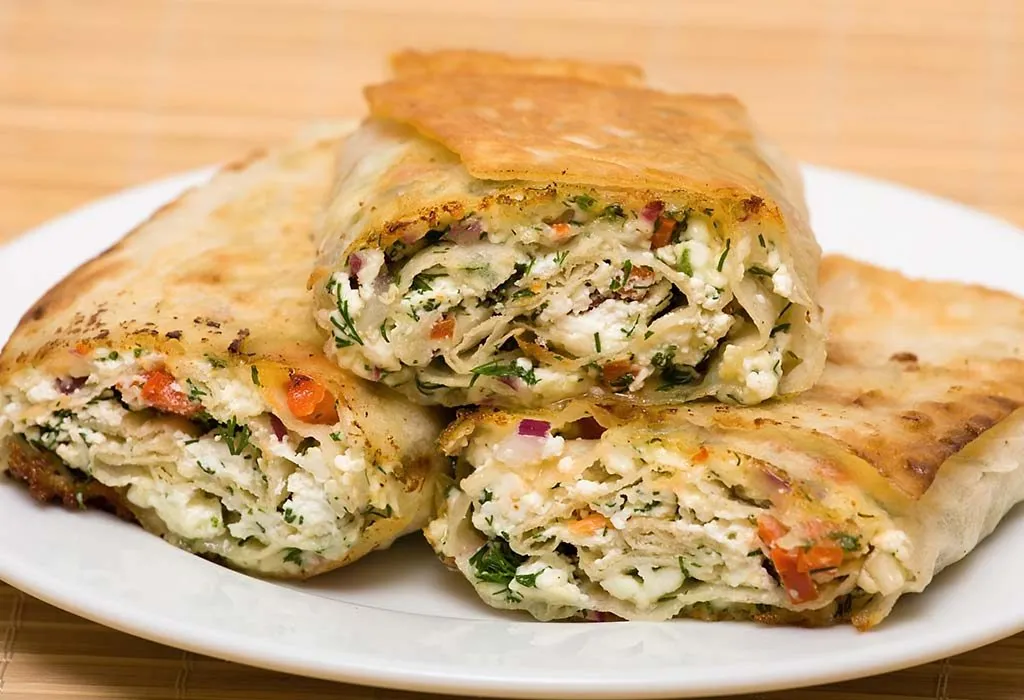 5. Pasta Salad
A healthier twist to the pasta, try this quick pasta salad that will take you not more than 20 minutes to prepare. Serves 6.
Ingredients:
350 g macaroni pasta (you can take any of the smaller varietes of pasta for this – fusili, penne, rotini, etc)
1 cup mayonnaise (eggless would also work)
1 cup thinly sliced capsicum
1/2 cup boiled corn
1/2 cup thinly sliced onions
1/2 cup chopped olives
2 tsp Italian herbs
Salt and pepper to taste
Directions:
Cook the macaroni in water according to the instructions on the package.
When cooked, drain the macaroni and rinse it in cold water to stop it from over-cooking. Set aside.
In a large bowl, take mayonnaise and add the capsicum, corn, onions, and olives to it. Mix them together and add salt, pepper, and Italian herbs.
Add the pasta to the mayonnaise mixture and toss till the pasta is well-coated.
Your pasta salad is ready. You may refrigerate the salad and serve it cold.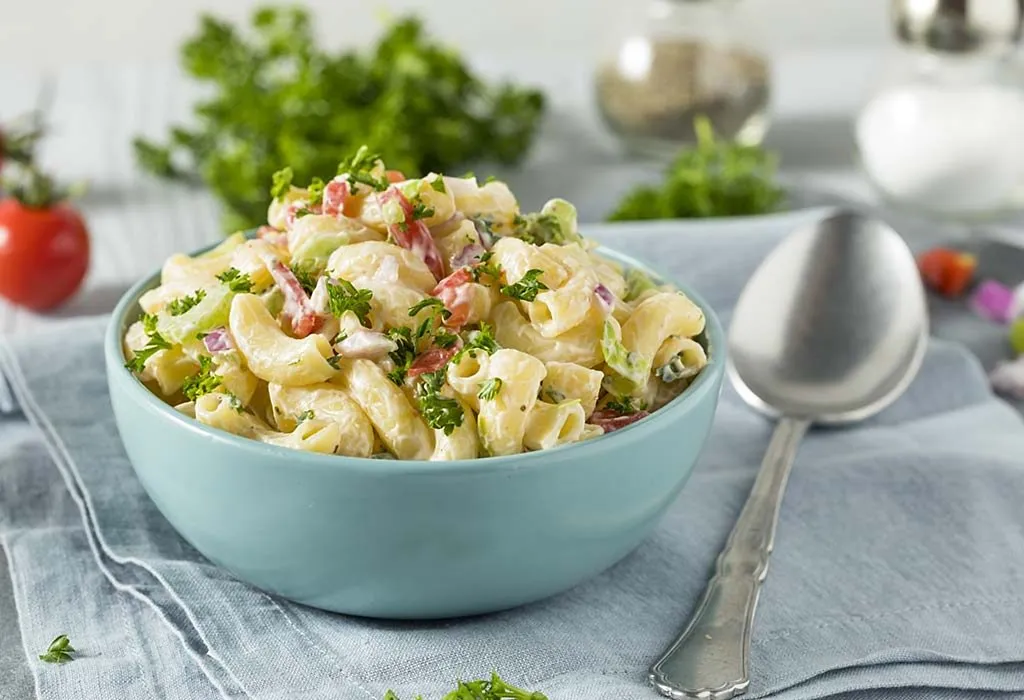 6. Cheesy Potato Balls
What's a party without yummy potato starters? These cheesy potato balls are guaranteed to be a show-stopper at your party. Serves 6-8.
Ingredients:
5 large potatoes – peeled, boiled, and mashed
5 cloves of minced garlic
1/2 cup of spring onion greens
2 tbsp breadcrumbs
1 pack of cheese slices
Salt and pepper to taste
1/2 cup of cornflour
2 cups of roughly crushed cornflakes
Oil for frying
Directions:
In a medium sized bowl, take the cornflour and add in a little water to make a smooth, slightly thick batter. Set aside.
You can make the mashed potatoes by putting the peeled potatoes in a pot of water and boiling it for 15 minutes. Alternately, you can take the peeled potatoes and put them in a pressure cooker till they become soft.
Take the mashed potatoes in a bowl and add the minced garlic, salt, pepper, and green onion to it. Mix the contents. Add the breadcrumbs to turn the potatoes into a soft dough.
Take a cheese slice and cut it into small squares. Cut as many squares as you can get in one slice. Repeat with others as you need more.
Take a small bit of the dough and flatten it with your palm. Place two squares of cheese in the middle of the dough, and slowly close up the ends of the dough to make a roundel.
Take the roundel and dip it in the cornflour batter. Take it out of the batter and properly coat it with the crushed cornflakes.
Deep fry the roundel till it turns golden brown.
Serve hot with ketchup or mayonnaise.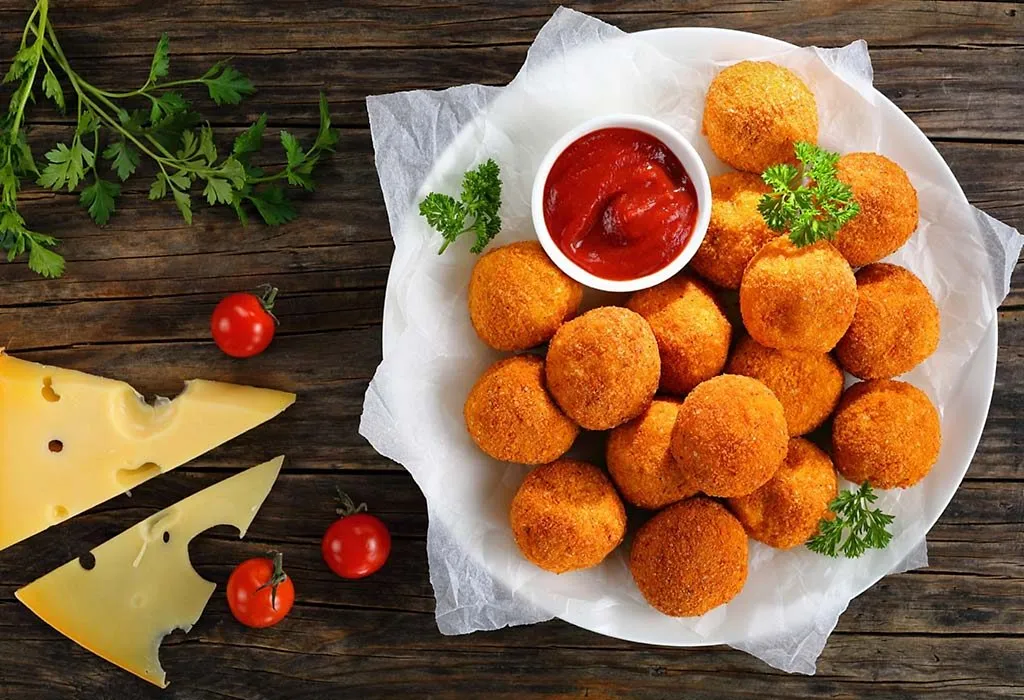 7. Hara Bhara Kebab
This healthy snack is popular in North India and does not take much time. It can be pan-fried as well as air fried.
Ingredients:
100 g spinach
1/2 cup green peas
200-215 g potatoes
2-inch ginger
1-2 green chillies
Gram flour
1/4 teaspoon garam masala
1 teaspoon dry mango powder
1 teaspoon chaat masala
Salt
Directions:
Boil potatoes and peas in a pressure cooker for about 10 minutes until tenderly cooked.
Strain the water and keep peas and potatoes using a strainer.
Rinse spinach using freshwater. To remove the pesticides, soak the spinach in water containing some baking soda and vinegar for about four-five minutes. Rinse the spinach well.
For blanching the spinach leaves, put the leaves in boiling water for two minutes and then in the cold water immediately.
Remove the extra water from the leaves by pressing them slightly between hands and finely chop them.
Crush about 1.5 inches of ginger and 1-2 green chilli into a fine paste a mortar-pestle.
Roast about 4-5 tablespoons of gram flour (besan) until its colour darkens a bit and a nutty fragrance comes out.
Now, mix mashed boiled potatoes, green peas, roasted besan, chopped spinach, ginger-chilli paste, dry mango powder, garam masala powder, chaat masala powder, and salt per taste.
Mix everything until the mixture turns into a dough. You do need to add water since the vegetables have enough water to moisten the dough.
Take a small portion of the kabab mixture and knead them into the shape of patties. You can apply some oil to your palms if the mixture gets sticky.
Heat some oil in a pan to cook the patties. It is upto you if you want to air fry, deep fry, or pan fry with less oil.
Once cooked, you can serve them with tomato ketchup or tangy coriander chutney.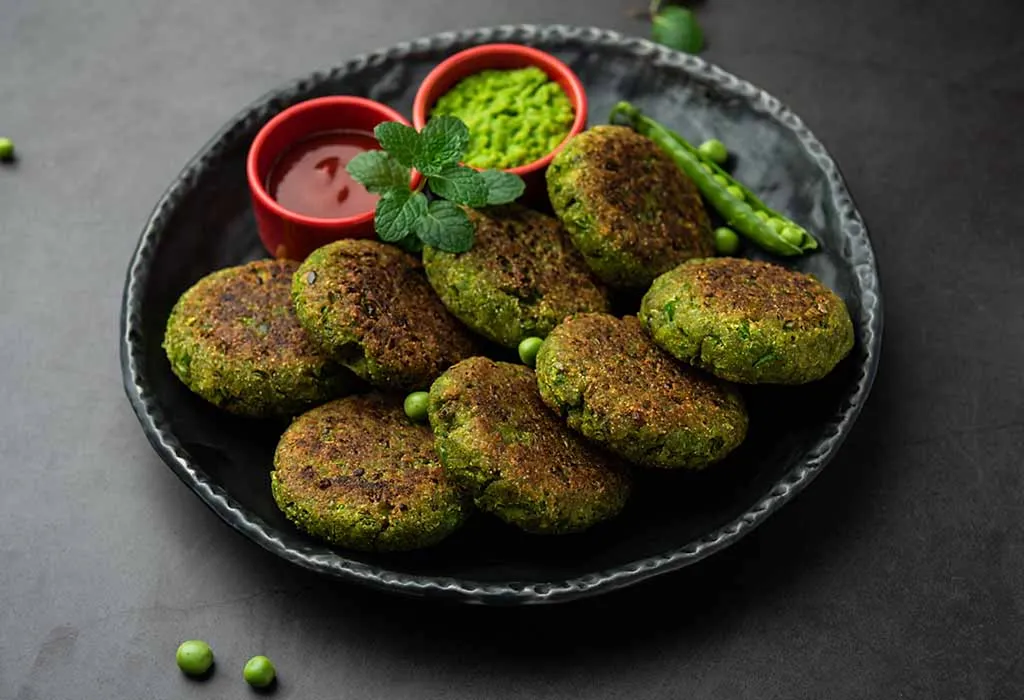 8. Chilli Potato
Chilli potato is such a dish that it is a favourite among all kids and big dudes. This recipe serves about 2-3 people.
Ingredients:
250-300 g potatoes
1 teaspoon red chilli flakes
1 teaspoon Kashmiri red chilli powder
Salt (as per taste)
2 tablespoon corn starch or powder
50 g onion
4-5 medium garlic
1.5 inches ginger
1-2 tablespoon green chilli
1/3 cup finely chopped capsicum
2 tablespoon soy sauce and red chilli sauce
Crushed black pepper
1-2 tablespoon chopped coriander
1 tablespoon rice vinegar
Directions:
Cut potatoes in long slices and place them in a bowl of cold water for about 20-30 minutes.
Chop onion, capsicum, garlic, cloves, ginger, and green chillies, and keep them aside.
In a separate small bowl, mix two tsp soy sauce and two tsp red chilli paste or sauce, and keep it aside.
Rinse potatoes well and put them in a mixing bowl. In the bowl, add 1 tsp red chilli flakes, 1 tsp kashmiri red chilli powder for the red colour, 2 tbsp corn starch, and salt as per taste. Mix everything well.
Fry the seasoned potatoes on a medium flame in any oil you like (preferably neutral smell). Take them out once they look a golden brown and crisp.
In a wok, heat 1 tbsp sesame oil and fry chopped garlic, ginger, and green chillis. Stir them on a medium flame for 6-7 seconds and add chopped onions and capsicum. Stir fry once onions become translucent.
Now, add the chilli and soy sauce mixture which we kept aside earlier and mix well.
Add one-third cup of water and let the mixture coe to a boil.
Now add the corn starch mixture from the seasoned potato bowl and stir well.
Add some black pepper and salt (as per your taste) and 1/2 tsp sugar.
Once the sauce thickens, add fried potatoes and mix well.
Switch off the flame and garnish with chopped coriander and add 1/2 tsp rice vinegar or white vinegar. And serve hot!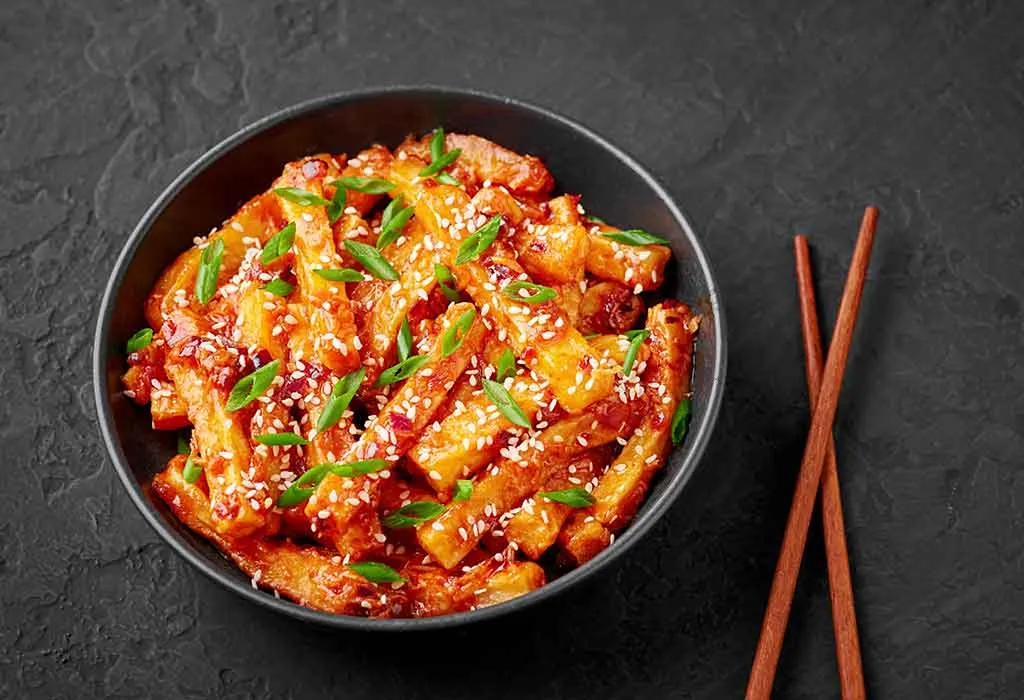 These delicious recipes will not only make your guests swoon and smack their lips, but will also make your New Year party memorable. It's almost time, so start prepping now!
Also Read:
Foods to Eat This New Year for Prosperity & Good Health
Tips on Celebrating New Year Eve With Your Family
Happy New Year Wishes In Different Indian Languages