World Senior Citizen Day – History, Significance, and How to Celebrate with Grandparents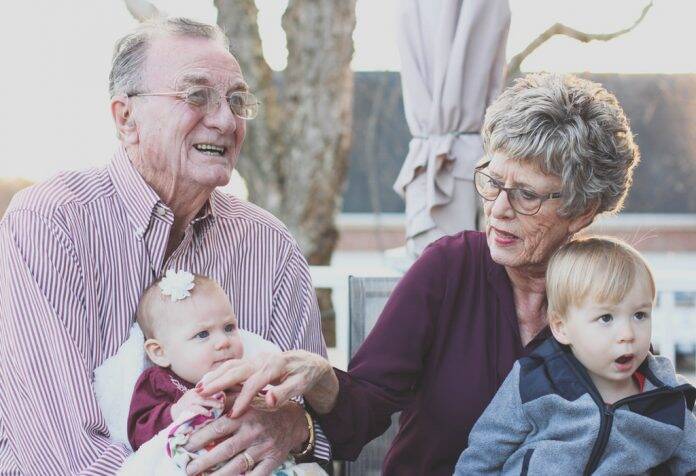 The older generation of our population is a valuable part of our society. Our senior parents and grandparents are living memories of history, imparting well-earned wisdom and advice, and providing support and guidance to their children and grandchildren as they navigate the many different aspects of life. Thus, we celebrate them every year, marking August 21 as Senior Citizens Day!
Did you know that we have an entire day dedicated to our wonderful senior members of society? Read on to find out more about World Senior Citizen Day.
What is Senior Citizens Day?
World Senior Citizen Day is dedicated to the lives, achievements, and issues of the elders of our society. They have been leaders of government, business, science, medicine, and entertainment, and as retirees, face new facets and challenges of senior life. While some of them have the opportunity to keep being lights of guidance and wisdom, others either live quietly with their children, or in care homes. Some live happy and peaceful lives, while some may fall victim to elder abuse.
Senior Citizen Day is a day to recognise the contributions of our elder generation to the advancement of the world, and the unjust issues they face due to their age and health.
When is World Senior Citizen Day Celebrated?
Senior Citizen Day is celebrated throughout the world on August 21. This year will mark the 32nd World Senior Citizen Day!
History of International Senior Citizens Day
Senior Citizen Day was born out of the ideas and efforts of former US president Ronald Reagan. In 1988, he officially commemorated the day of August 21 as a national Senior Citizens Day. Then, 2 years later, in December 1990, the United Nations General Assembly dedicated that day as the celebration of World Senior Citizen Day. Since then, every year, families come together to honour their elderly parents and grandparents.
What Importance Does This Day Hold?
This is a special day that is devoted to the senior members of our families. We take this as an opportunity to recognize and celebrate their accomplishments and bravery: many parents and grandparents could have started their own businesses, moved across countries, handled tough situations, persevered in difficult careers, lived through wars, and raised large families.
It is important for us to remind them that we acknowledge and honour their achievements, and that they are still valued members of our society, though they may not be economically active participants.
How to Celebrate This Day with Our Senior Parents?
There are plenty of ways in which we can show our elderly parents and grandparents that we love them, through big gestures or the little things! Let your elders know that you cherish them through any of the following approaches:
Visit your elderly parents or grandparents if they live away from you. Spend the day with them, or stay for a meal. It will feel like old times again, when you were a child, and your parents and grandparents were your heroes!
Bring them their favourite food. Cook a delicious dish at home, or order it in from your parents' or grandparents' favourite restaurant or bakery. It's a simple gesture, yet it will bring a huge smile to their faces.
Help them with chores or important tasks. It could be something small, like cleaning the tops of the cupboards or sorting through old clothes, or it could be something with a purpose, like helping them to complete bank or insurance forms. Sometimes, our elders are too proud to ask for help, but they do need it, so go ahead and offer it!
Spend time with senior neighbours, relatives, or friends, especially if they don't have their own family around. Have a cup of tea with them, or bring them some homemade snacks. It's a thoughtful action that will bring happiness to them, and blessings to you!
Buy them a thoughtful gift. Try to think of what your parents or grandparents need, like, or have always wanted. Or, pick up something that reminds you of them. Either way, it's a lovely gesture that will elicit plenty of joy.
How Kids Can Enjoy This Day With Their Grandparents?
Children can have a wonderful time with their grandparents on Senior Citizens Day. Kids share a special bond with their grandmas and grandpas, and they enjoy being together. The kiddos can learn a lot from the elders, and the seniors love having young, vibrant energy around them. Here a few ways in which children and grandparents can celebrate World Senior Citizen Day on August 21:
Children can make drawings and cards, putting their artistic skills to use! A classic drawing is that of a family of grandparents, parents, and kids. Help your child make a colourful family portrait to present to the lucky grandparents.
Talk about family history through old stories and family photographs. Grandparents love narrating anecdotes from the past, and kids love listening to them! Old family photos will show kiddos how beautiful and handsome Grandma and Grandpa looked in their youth, and you might just get to hear about how many people wanted to marry them!
Bring out the board games, and play Scrabble, Ludo, or Monopoly together. Yes, seniors love child-like fun, too! It will make a nice change for them, and they can even teach their grandkids a few tricks on how to win.
Do puzzles together. The kids and grandparents can spend the day putting together a 500 or 1,000 piece puzzle, resulting in a pretty picture, and hours of fun!
They can also share their hobbies. Grandparents can teach kids how to garden, cook a simple dish, or play golf, while kids can teach them new things on the smartphone, how to play a video game, or even simple words of a new language they're learning at school.
Activities to Appreciate Senior Citizens on This Special Day
There are many things you can do as a family to show affection for your seniors. We all must do our part in making them feel loved and appreciated! Here are a few ways to do that:
Throw a party for them. This can be a small, intimate gathering of close family and friends, good food and drink, and lots of fun and laughter. If they like sweets, get a nice cake, and maybe even some balloons! A feel-good party will definitely make them feel special.
Do a family history project by mapping out your family tree, talking to senior relatives, and looking through old photographs and records. It will be a nice trip down memory lane for your elderly family members – parents, aunts, uncles, grandparents – and it will be a fun learning experience for you. You might hear of an ancestor who did some heroic or pioneering stuff – how cool would that be?
Organise a family photo session. Everyone can dress up; Grandma can wear one of her beautiful sarees, and Grandpa can rock one of his classy suits. The family can even wear matching or complementary colours. Have the grandparents pose together, individually, and surrounded by all their children. You can also invite some close relatives or friends!
Visit old places from their youth. These can be restaurants, bakeries, parks, monuments, temples, or natural beauties like lakes or dams. It will refresh pleasant memories of their young days, and will make a lovely change from the ever-evolving world. It will also show them that you remember what they like!
Have a story telling session. Have all the children sit around the elders, serve hot tea and yummy snacks, and let the parents and grandparents narrate stories about their school days, their own parents and families, shenanigans with their siblings and friends, and how general life was 'back then'. Invite cousins and relatives, and make it a fun little get-together.
Volunteer at your local old age home, and bring flowers, balloons, or hot, homemade food. The seniors living there will definitely feel your love and appreciation, and your presence and gifts will make their day, especially if they have no visiting family.
Lovely Poems for Senior Citizen Day Celebration
For World Senior Citizen Day, recite a lovely poem for your elders. It can be funny, thoughtful, or insightful. It will be a nice surprise for them! Check out some interesting poems for you to use:
1. A Smile Never Changes by Tom Krause
The older you get the less you know.
Just ask your kids they will say it's so.
Blood pressure up. Arches flat.
Everything you eat just goes to fat.
Get out of bed. Move real slow.
Three times a night you have to go.
Caffeine not only keeps you awake –
it makes you pee for heaven's sake.
The world keeps changing
at a hectic pace
causing more gray hair
and a wrinkled face.
But as you look in the mirror –
what catches your eye –
is your smile never ages
as the years go by.
2. Just Passing Through by Shirley Gerald Ware
Kids, come now, let's talk
Don't attach yourself to me
I am just passing through
I will care for you and teach you
How to care for yourself
In my absence.
My stay, I can't give a time
I am just passing through
My time might come to an abrupt end
Hopefully, I will be warned when my time is up
I have enjoyed my stay, and hope when your time come
You will feel the same.
Please, I don't want you to fret my departure
I have known, for a while that one day
My stay would end
The tools I leave behind will sustain you in life.
Come now, let me teach you how to use them
Because I am just passing through.
3. A Little Gray Hair by Norman Fikes
I think I see a little gray hair,
But I'm thankful for anything I find up there
For as I get older day by day,
I expect my hair to turn to gray
But if this fall-out doesn't soon stop
I'll have nothing at all left on top!
Beautiful Messages and Quotes to Wish Happy Senior Citizens Day
Make a card or a drawing for your elders, and put in a wonderful wish or two. Choose some lovely words from the list below:
1. Happy Senior Citizens day to all the elders who help make life a lot wiser for us. We are glad to have you with us, and want you around forever!
2. Seniors are the only people who can truly know what is going within you, without you having to speak a word. They are to be treasured forever.
3. It is natural for young people to be beautiful, but beautiful old people are truly a work of art!
4. Having a senior citizen at home is truly essential. They can be the best guides for life, as they have immense experience about the various walks of life.
5. Every old and wise person you meet was once young and crazy, and hence, they know the realms of life a lot better. Make this Senior Citizens Day grand for your beloved elder.
6. Happy Senior Citizens Day to all the elders who have been true inspirations for us in life. If story telling is an art, then growing up listening to your stories was the greatest pleasure!
7. The love we receive from our elders cannot be compared to any material belonging. Keep them with you as long as you can! Celebrate this World Senior Citizen Day with love and regards.
8. If we weren't nourished by the elders when we were kids, then we wouldn't be who we are now. Now that they are old, it is time to pay them back, and they deserve all your care and attention!
9. They worked their entire life trying to make others happy and bring smiles on their faces. Now that they have aged, it is time for them to sign off with love! Happy Senior Citizens Day.
10. Of all the time on earth, the best is spent with our grandparents. Show them your love on this Senior Citizens Day, and make them feel special about their ageing.
11. Every senior citizen has a lot to teach, so make sure that you ask them for advice, and you will never fail!
12. Happy Senior Citizens Day to all the grandparents who take their grandkids out for ice cream every day!
13. The aim of this Senior Citizens Day is to make sure that our elders don't feel like a burden on us. Treat them right, and love them.
14. It is said that the basic characteristic of mankind is to look after each other. Be responsible, and take care of your elders.
15. Life teaches us many lessons, but with the help of an elder, these lessons become a lot easier to learn! Love them right, this Senior Citizens Day.
16. The touch and essence of an elder beside you is one of the best and secure feelings you can ever have.
17. Aging is not just the passing of time; it's the accumulation of wisdom and grace. Happy Senior Citizens Day to all the beautiful souls who have grown more magnificent with age!"
18. Senior Citizens Day reminds us to cherish and value the priceless treasure of wisdom that our elders share with us. Their stories and experiences shape our lives in the most profound ways."
19. Respect, love, and care for our elders are not just obligations; they are the true essence of humanity. Let's make every day a Senior Citizens Day by honoring and appreciating them always."
20. As the years add up, so do the lessons learned. Celebrate the journey of life with our beloved seniors on this special day, and let's learn from the reservoir of their experiences."
Celebrate this World Senior Citizen Day with your parents and grandparents this year, and make it a wonderful day of appreciation and love!