Bengali New Year 2023 – History, Significance, and Facts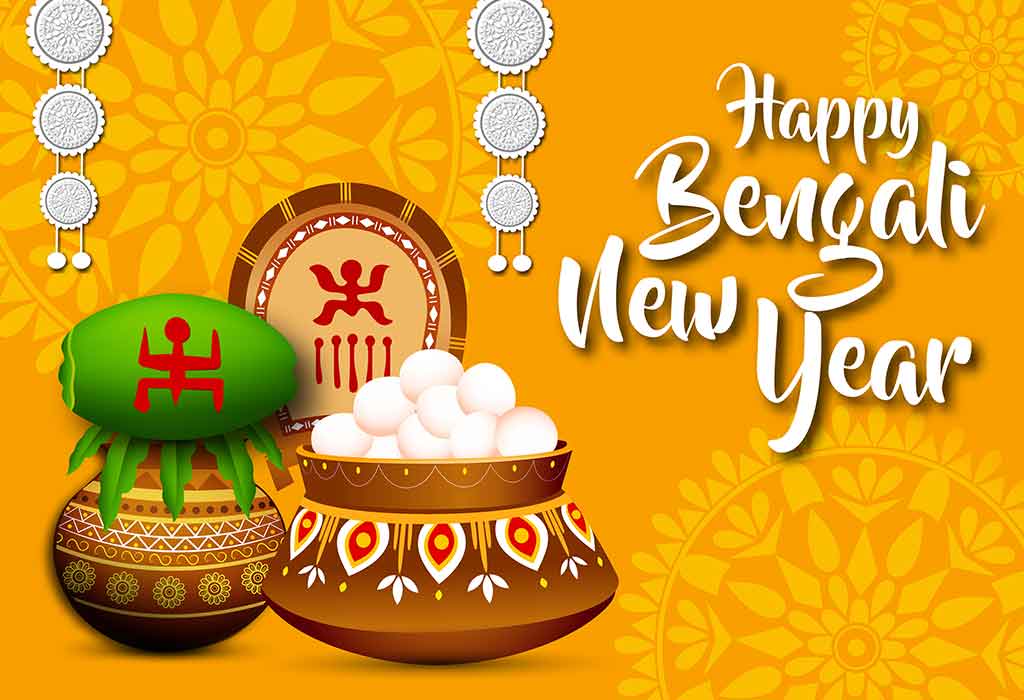 Bengali New Year is a big day for Bengali people all over the world. Also known as Pohela Boishakh, it is celebrated with much fervour and enthusiasm in the Bengali community. The New Year is observed on the first day of the Bengali calendar, which falls either on April 14 or 15. The celebration includes food festivals, fairs, and more!
When Is Bengali New Year?
The Bengali New Year falls on either April 14 or April 15 every year. In 2023, the Bengali New Year will be celebrated on April 15. Pohela Boishakh is also celebrated by several communities of Assam, Orissa, Jharkhand, and Tripura.
What Is the History of Bengali New Year?
The origin of the Bengali calendar is attributed to Shashanka, a 7th-century king. However, it is believed that the Mughal Emperor Akbar later modified this calendar for tax collection purposes.
The Mughals followed the lunar Islamic Hijri calendar. During that time, the economy was mainly dependent on agricultural produce. In Emperor Akbar's era, tax was collected as per the Hijri calendar, which didn't coincide with the harvest season in Bengal. When the landowners were ready to collect tax, the peasants would still be waiting for their produce, and sometimes, they were forced to pay taxes out of season.
In order to ease the tax collection process, Akbar asked his royal astronomer to merge the two calendars—the Islamic lunar calendar and the solar Hindu calendar. This calendar, sometimes referred to as 'Fasholi Shan,' facilitated the tax collection process in Bengal after the spring harvest.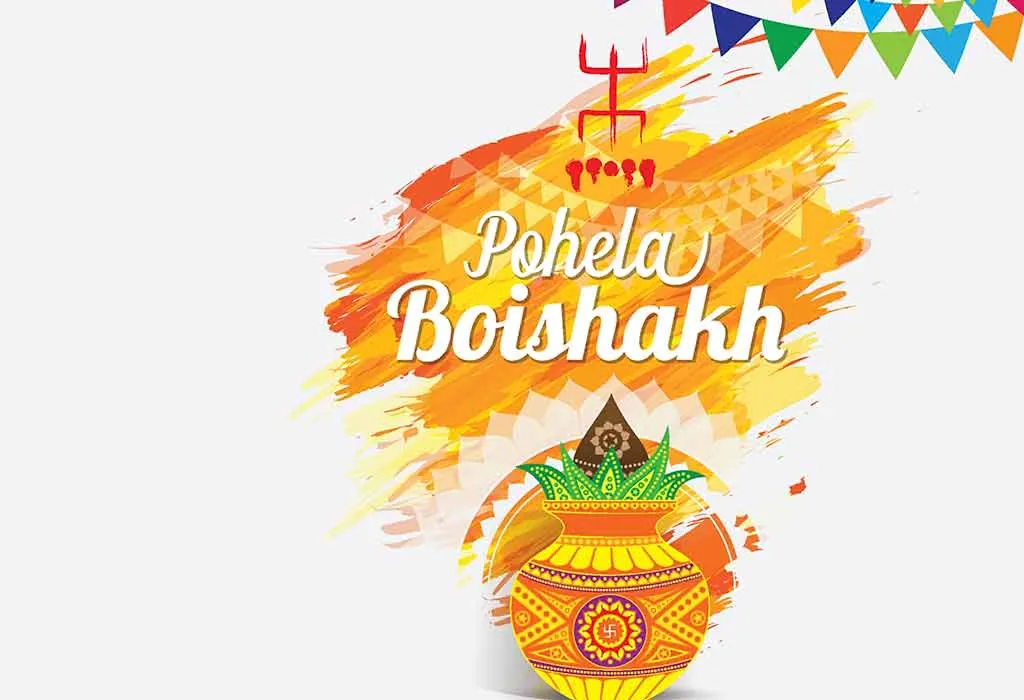 Importance of Bengali New Year
Pohela Boishakh is an important festival for Bengalis, as it marks the beginning of a new financial year. On this day, men and women visit temples in the morning and seek blessings from Gods and Goddesses for a prosperous year ahead. They wear traditional attire, wish their friends and family members, and buy items of gold and silver, as buying these metals on this auspicious day is considered a sign of good fortune.
How to Celebrate Bengali New Year
Just like any other celebration in India, Bengali New Year celebrations involve lots of delicious food! Here are some ways by which you can celebrate Bengali New Year:
Start the day by visiting a temple and seek blessings from God.
Make authentic Bengali cuisine, like shukhto, aloo posto, chholar dal, and shorshe ilish, and more, and have a meal together as a family.
People usually wear traditional attire on this day, especially when visiting a temple or hosting relatives. So, bring out your favourite saree or kurta, dress your finest, spend time with your family, and make memories.
Clean and decorate your home ahead of time, and make alpona or rangoli.
People also celebrate Bengali New Year by visiting their friends and family, and wishing them 'Shubho Noboborsho'. While you can't visit your friends and relatives due to the pandemic this year, you can call them up, or send them a sweet message to let them know you're thinking of them.
How Is Bengali New Year Observed Across the Border?
Pohela Boishakh is celebrated in our neighbouring country of Bangladesh. It is observed as a public holiday there, and Bangladeshis celebrate the festival by preparing traditional foods and singing Tagore's famous song, 'Esho Hey Boishakh, Esho Esho'.
Facts About Bengali New Year for Kids
Here are some facts about the Bengali New Year. Read these out to your children to help them learn more about this festival!
Boishakh is the first month of the Bengali calendar. Pohela Boishakhrefers to the first day of the Boishakh month, which marks the beginning of the New Year.
Bengalis wish each other on this day by saying "Shubho Noboborsho," which translates to "Happy New Year".
Bengali New Year celebrations usually involve the preparation of traditional Bengali foods. People make panta bhat, bhartas, ilish bhaji, and other authentic Bengali dishes on this day.
Bangla Noboborsho coincides with other regional festivals such as Vishu in Kerala, Baisakhi in Punjab, Bihu in Assam, and Puthandu in Tamil Nadu.
This Bengali New Year, cook delicious savoury and sweet dishes, celebrate with your loved ones, and help out those in need. Spread joy and cheer, and have a healthy and prosperous year ahead. Shubho Noboborsho!
?>