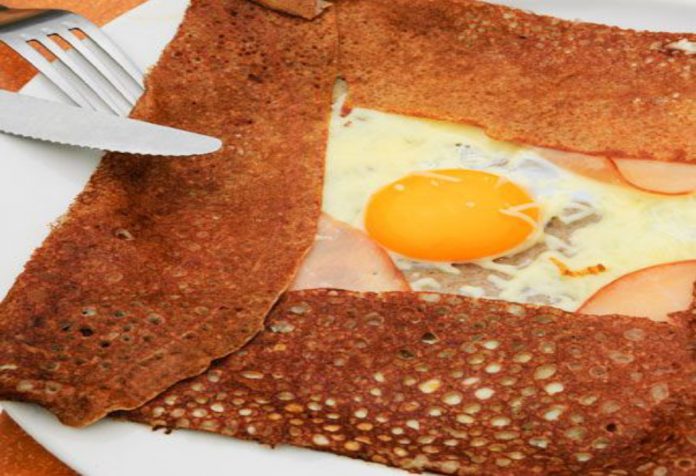 Last Updated on
Planning a Mother's Day brunch can be a really tough job. As a Mom, you spin up innumerable meals for your children but now is the time to produce a feast along with your kids that leaves your mommy amazed! With these ideas, you can have your cake and eat it too.
Planning a meal for the one person who has taught you everything you know can be a daunting task. Don't fret. Just get your little ones to help with these easy and delicious Mother's Day brunches. We are sure the kids as well their grandma will lap up the surpise!
Spin a Brunch Deal for Mommy Dear
1. Ham and Egg Crepe Squares
Start off your Mother's Day brunch with ham and eggs with a twist. Place a crepe on a baking sheet and place slices of ham with an egg yolk on top. Season it before folding the edges of the crepe to form a square. Bake the crepe till the yolk is runny, but the white is set.
2. Citrus Salad
If your Mom is a health freak, tosskinnows, strawberries, and kiwis in a large bowl. Top it up with a drizzle of honey, mustard, salt, sugar, and a pinch of cinnamon. Sprinkle roasted peanuts for a bit of crunch. This sweet and tangy salad will definitely hit all the right notes in your mom's palate and make her feel refreshed! The added benefit? The high levels of vitamin C in these fruits will keep your mom energised and hydrated through the day! Citrus fruits like grapefruit and oranges in a bowl and drizzle some honey on top. You can add a hint of freshness to the salad by garnishing it with sprigs or fresh mint leaves.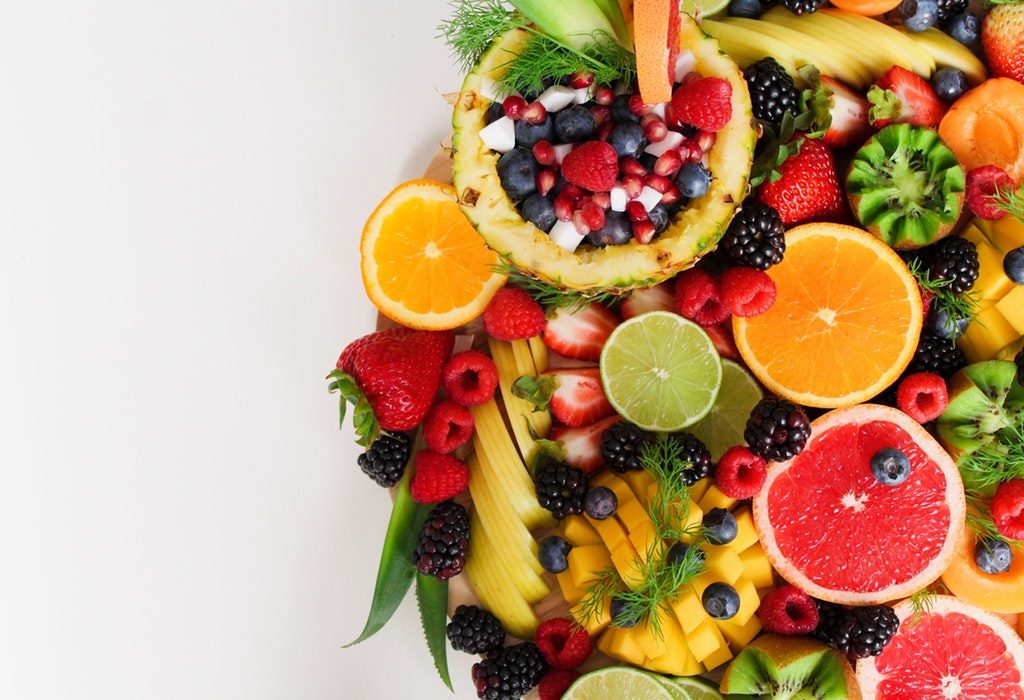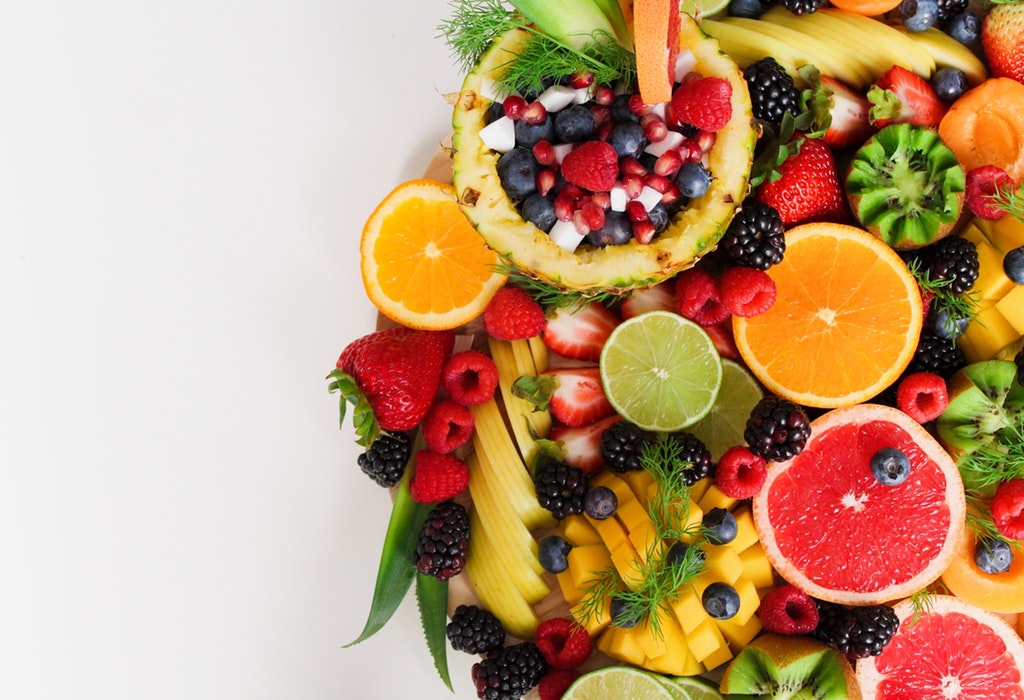 3. Cranberry Muffins
Nothing says 'I love you mom' like a from scratch. These low-on-calorie muffins are great for moms who have a sweet tooth. Just whisk flour, butter, sugar, cranberries, and milk together to form a thick paste. Now add a little bit of lemon rind for that right amount of zest to balance the tartness that the cranberries provide. Scoop the batter into the cupcake moulds, bake this for 30 minutes and voila! you're done. Opt for fat-free vanilla yoghurt as dressing because you wouldn't want mom to feel bloated with just a muffin right?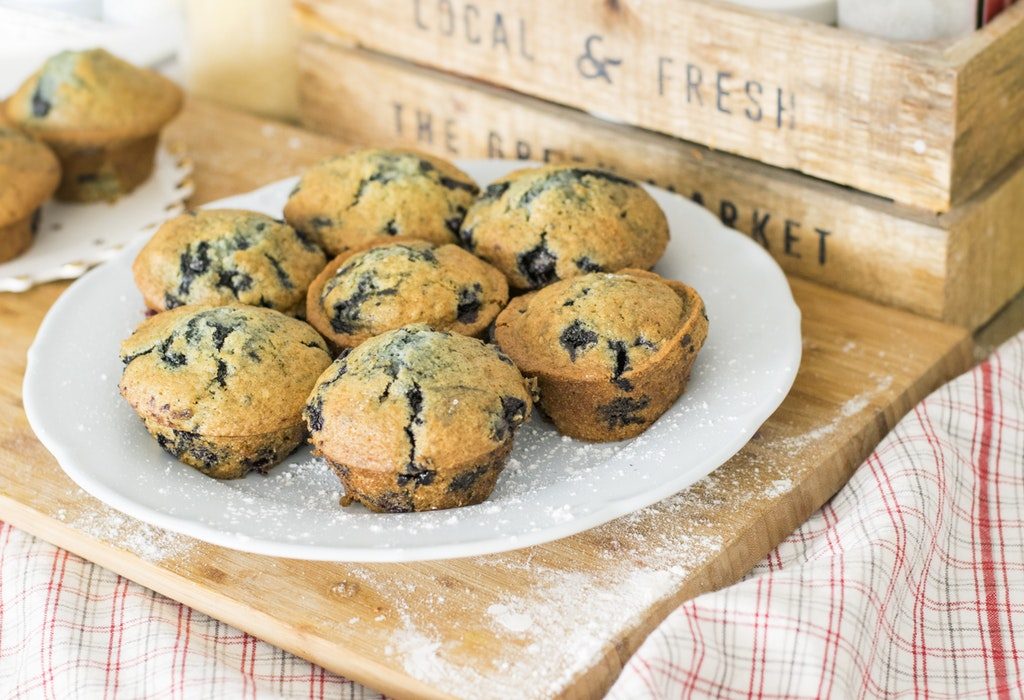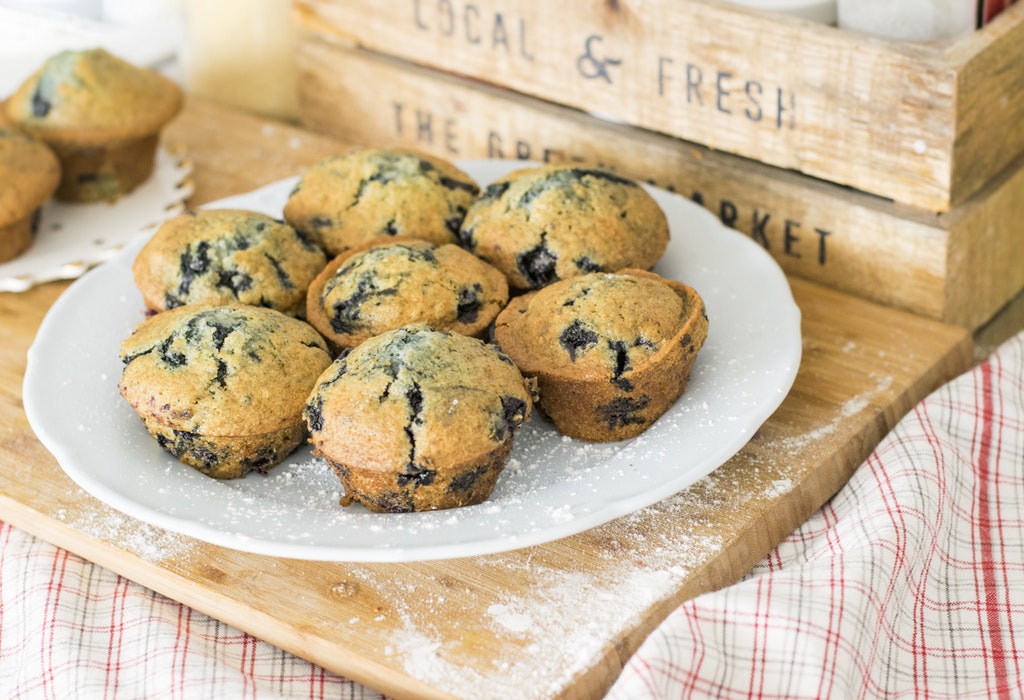 5. Healthy Pancakes
Give your mom a reason to smile with blueberry pancakes for brunch. This should be one of the most indulgent Mother's Day brunch ideas, we think. Grab a pack of multigrain pancake mix. Empty the mixture in a bowl and whisk it with milk and water. Heat a pan and lightly butter it. Now pour the batter on the pan and you can add blueberries on the top. Once golden, flip the pancake and wait for this side to turn golden too. There! Your pancake is ready. Serve the pancake with maple syrup, powdered sugar, and a generous amount of chocolate shavings. This little effort to make your mom feel special is a small price to pay considering she has prepared countless meals for you with so much love.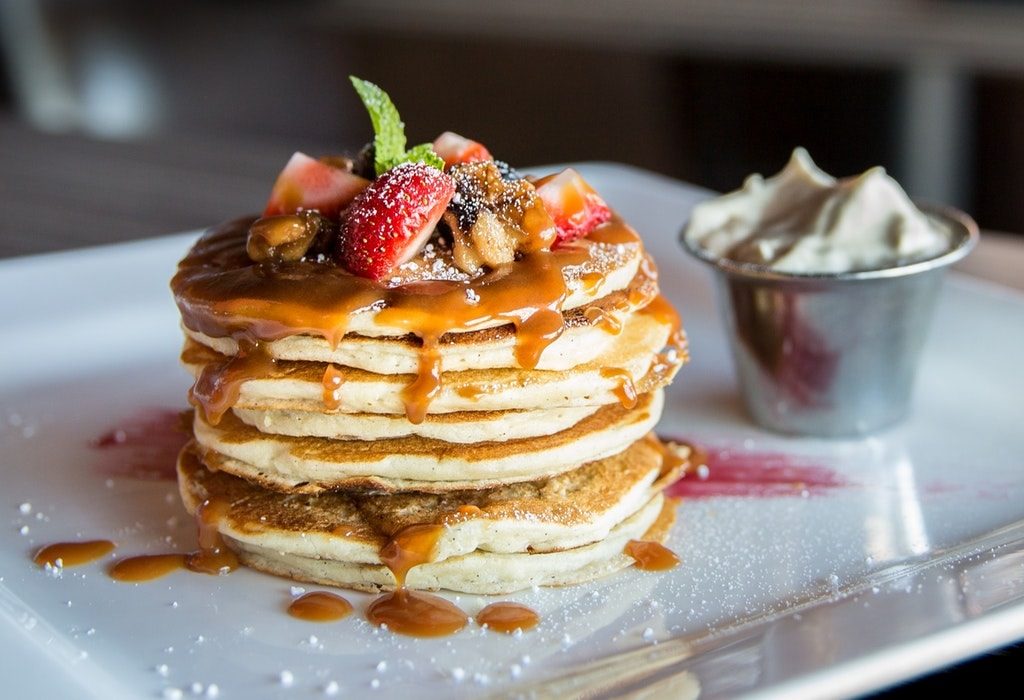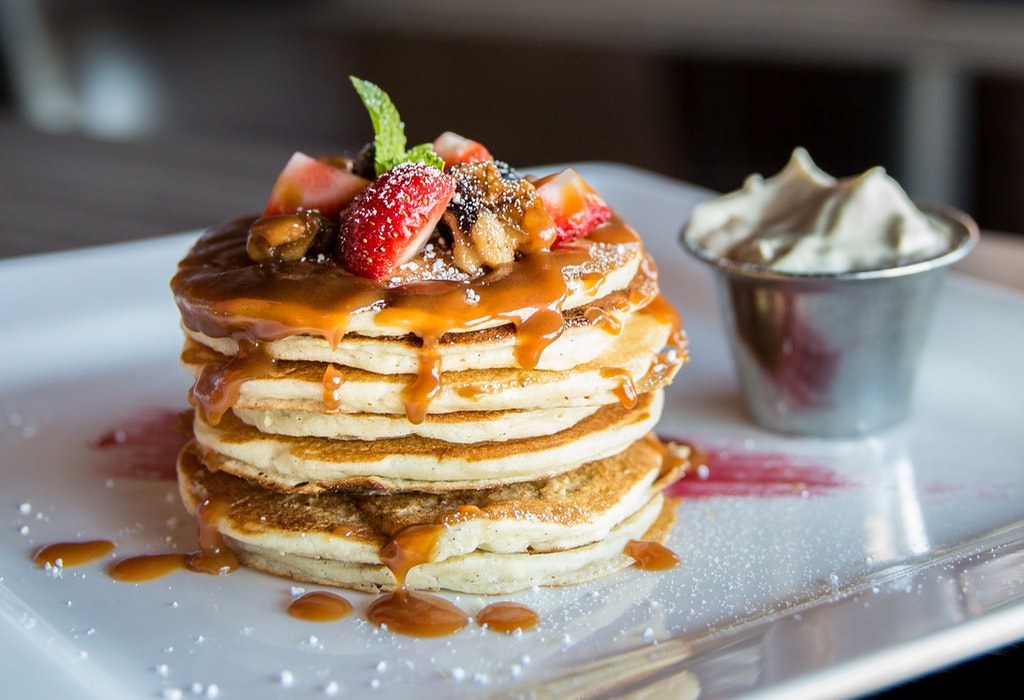 6. Choco Lover's Delight
If your Mom is a chocoholic, then fruit filled chocolate crepes are sure to delight her. Add cocoa powder to the regular crepes batter and make crepes. Make a mixture with cherry pie filling, cinnamon, and peaches to fill inside the crepes. Serve with a dollop of chocolate ice cream on top! This is one brunch your children are sure to love helping with, if only for a quick nibble!
7. Ginger and Honey Iced Tea
Your Mother's Day brunch ideas will be incomplete without adding a thirst quencher to the list. Make some liquor tea by steeping tea bags in boiling water for ten minutes. When the liquid reaches room temperature, add honey and ginger to it before refrigerating. Serve this delicious thirst-quencher over crushed ice.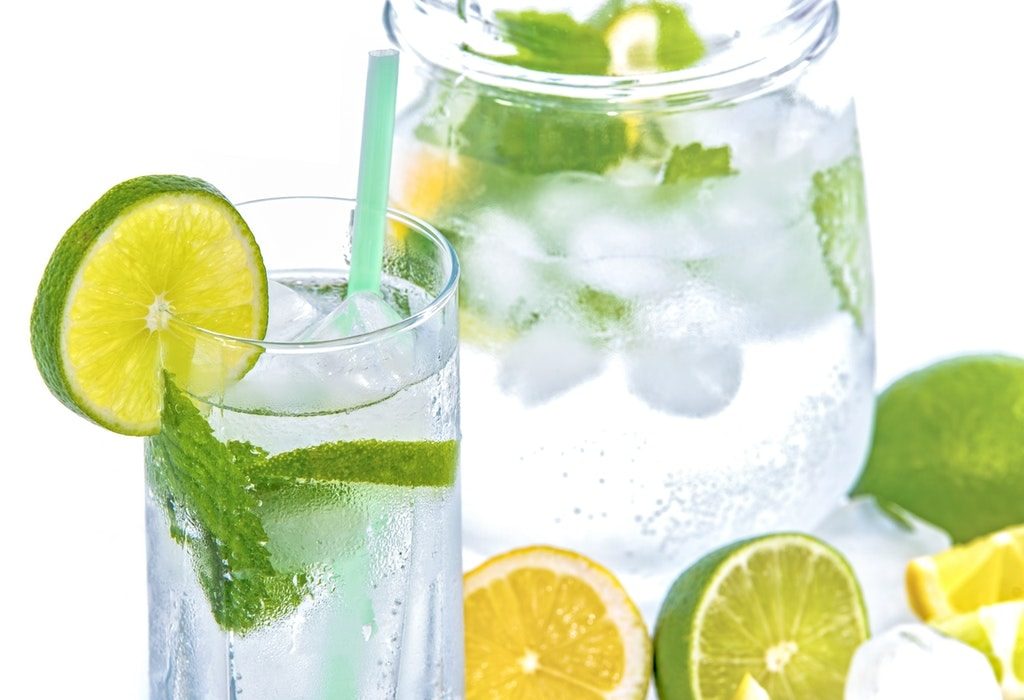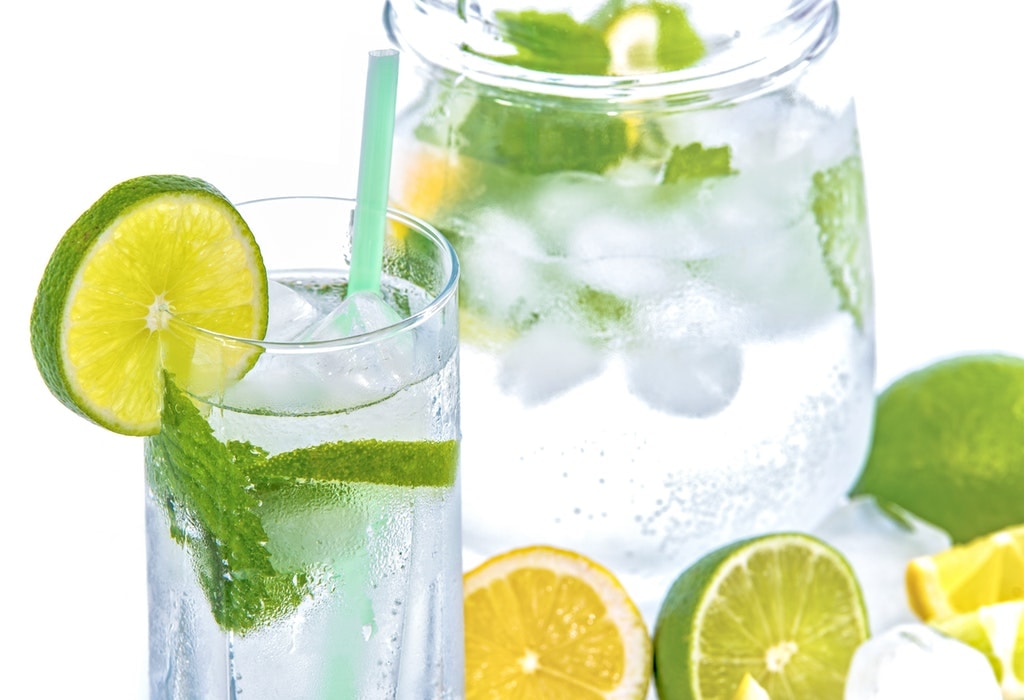 With these great Mother's Day brunch recipes you will be miles ahead in planning the perfect day for your mom. Don't forget to stock up on all the ingredients to prevent last minute rushes. Ask your kids to help add a dash of colour to the table with pretty spring flowers or fancy napkins. Your mom will love the efforts you take in preparing the meal and bingo, you have a perfect Mother's Day!