70 Cute Nicknames for Isabella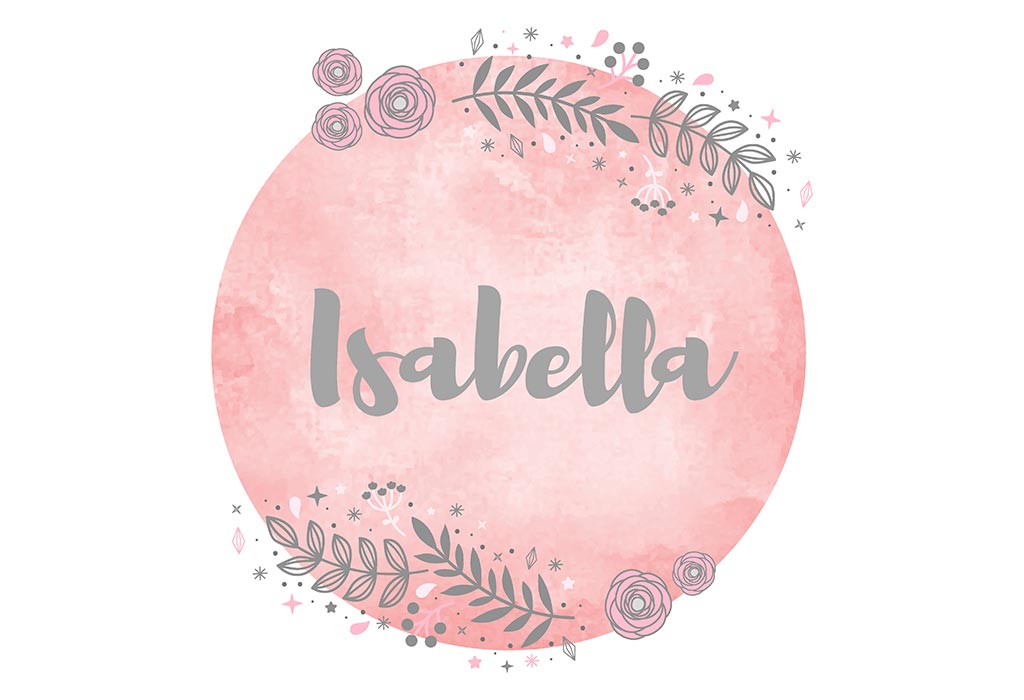 A truly malleable name like Isabella can allow mixing and matching nicknames as per the child's personality. Common nicknames for Isabella are cool aliases covering a wide range of emotions and connotations that a parent wants to convey to their little angel.
Meaning and Origin of Isabella
Isabella is a feminine name that has been interchangeably used with Elizabeth for generations. It is a Spanish and Italian variation of Elizabeth that comes from the Hebrew name Elisheba. Originating in the Middle Ages, it made its way through Spain, Italy, and France, reaching England in the 13th century. There were many royal Isabelles in courts of England, France, Portugal, and Hungary. After being translated into English, Isabella means 'God Is My Vow.' Thus, this traditional name denotes a profound, religious, and biblical relation that highlights the importance of life, which is in God's hands.
Nicknames for Isabella
Nicknames can express your most profound emotion while addressing your child in a private setting. Funny nicknames for Isabella may be intended to lighten the mood and add a fun factor to the time spent together during childhood days. Here is a compilation of some of the best and adorable nicknames for Isabella that may be worthy contenders for your little one:
Bel
Belita
Bell
Chavela
Issie
Isabelita
Bellaboo
Isel
Lola
Lia
Layla
Bebella
Zabella
Lisa
Bella
Belle
Isajello
Issy
Cruella
Ib
Nib
Nibby
Tibbie
Belladonna
Abby
Ibby
Bells
Bellsy
Lala
Bee
Bella-boo
Izzy B
Leaning Tower of Pisabella
Izzie
Izzy
Belize
Zabelle
Isabelly
Bellarina
Billie
Sable
Sabel
Sabela
Isla
Sella
Zella
Bea
Belly
HissyBella
SissyBella
Dizzybella
Sillybella
Wizardbella
Bella Bella
Beller
Bellisa
Silly Bella
Bella Boo
Bellia
Lily
Laila
Isadora
LittleB
Miss Bella
Ella
Isa
Alia
Mozeralla Bella
Bebi
Stella
Popularity of the Name Isabella
In the first half of the 20th century, Isabella has been a moderately popular name, with its ranking plummeting in the 1940s. It was only after 1990 that Isabella began to be used more widely again. In 1998, it broke into the top 100 names in the U.S. It made the top 10 in 2004 and was sat at the second position from 2007 to 2008 before gracing the number one spot in 2009. The release of the movie "Twilight," featuring the main character Bella Swan contributed to the popularity of the name. It reigned supreme until 2011, before sliding down to the second spot. After remaining in the top 5 until 2019, Isabella ranks at the 7th position as the most popular name for girls as per the Social Security Administration of 2020.
Famous Celebrities With the Name Isabella
Many famous Isabellas have brought this name to the limelight due to their cult status. Here are some notable celebrities with the name Isabella who may have been your favorite inspiration:
| | |
| --- | --- |
| Name | Who She Is |
| Isabella Rossellini | Italian Actress and Filmmaker |
| Isabella I of Castile | Spanish Queen of Castille |
| Isabelle of Portugal | Regent of Spain |
| Isabelle Palmieri | TV Actress |
| Isabella Acres | American Actress |
| Isabella Labock | Professional Snow-boarder |
| Lady Isabella Hervey | Model |
| Isabella Boylston | American Ballet Dancer |
| Isabella Bird | English Explorer |
| Isabella Leong | Film Actress |
Variations of Isabella
Variations of Isabella are unique enough to add diversity to the baby-naming table. Here are some variations of the name Isabella that helps to trace their origins in other races and languages:
| | |
| --- | --- |
| Isabel | Spanish |
| Ysabel | French |
| Elizabeth | Hebrew |
| Sabella | Latin |
| Isabelita | Hebrew |
Teeming with beauty and femininity, Isabella transcends time and age, allowing it to fit a wide array of little girls who would ultimately grow up to be confident and stylish women. Unique nicknames for Isabella incorporate the religious implications of the classic name while staying up to date with modern culture and trends.