80 Cute Nicknames for Natalie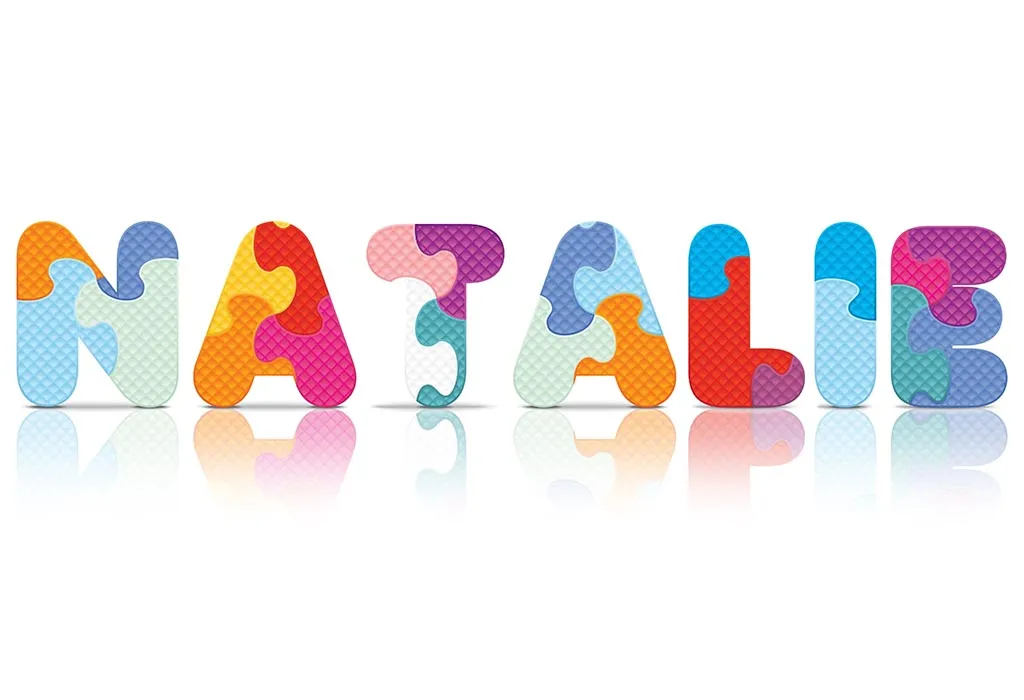 Nicknames are simply short forms or modifications of names that attain familiarity among the family and social circle over repeated use. Natalie's unique nicknames are the fruits of creative imagination that lend a certain degree of cuteness and style to a child's personality.
Meaning and Origin of Natalie
Natalie comes from the Latin phrase Natale Domini, meaning "Christmas Day" or "birth of the Lord." Natali is a variation of the name Natalia, which comes from Russian and French traditions, and it is also a French variant of the Russian Natalia. Natalie was the wife of the 4th-century martyr Saint Adrian of Nicomedia in Turkey. After it was commonly used by Eastern Christians and venerated as a saint in the Orthodox Church, Natalie became popular.
Nicknames for Natalie
However silly, weird, or quirky they may sound, funny nicknames for Natalie can reflect a sense of humor that gets an equal amount of attention as the given formal name. Here are some adorable nicknames for Natalie that can help your girl to receive positive attention and admiration:
Nat
Nelly
Allie
Nia
Nataal
Nate
Natka
Nattie
Natty
Nettie
Tallie
Talley
Natalot
Ta-ta
Catalie
LeeLee
NatNat
Natatat-tat
Nastalie
Natalweee
Naturalie
Tally-Ho
Notalie
Ratalie
Nutalie
Badalie
Sadalie
Chatalie
Hatalie
Madalie
Gnatalie
NewYear Nat
Natie Boo
Nattie Luv
Natie Bug
Nala
Nani
Bratalie
Nutty
Natabanana
Neat-nat
Nataleen
Naughty
Nadie
Nads
Nathalea
Natalle
Noodle
Holly
Mintalie
SuperNatalie
Natalade
Hintalie
Crudealie
Natgirl
Flatalie
Dadalie
Nestalie
Knotalie
Internationalie
Dudealie
Natalista
Nataliban
Nat-race
Lil'Nat
Farmalie
Brinksalie
Natoku
ChefNat
Big Nat
Radalie
NatCat
AuntNat
T-Girl
TT
Knatty
Naughtalie
Batalie
Nataleap
Natalatte
Popularity of the Name Natalie
According to the Social Security Administration data, Natalie featured in the first published list of top 1,000 names for baby girls since 1900. Since then, its waning popularity has been noticed, with the lowest ranking being 598 in 1901. After reaching its peak in 2008, occupying the 13th spot in the popularity index, Natalie has finally settled at 51st position in 2020.
Famous Celebrities With the Name Natalie
When celebrities reach a league of their own, they become social influencers who might become an inspiration during your baby name selection. Here are some of the notable personalities with the name Natalie who can set goals for your child's future:
| | |
| --- | --- |
| Name | Who She Is |
| Natalie Wood | American Actress |
| Natalie Cook | Australian beach volleyball player |
| Natalie Grant | Christian music singer-songwriter |
| Natalie Maines | American Singer |
| Natalie Merchant | American musician |
| Natalie Morales | American TV actress and director |
| Natalie Schafer | American Actress |
| Natalie | Character from Big Mouth |
| Natalie Boa Vista | Character in "CSI: Miami" |
| Natalie Cook | Character from "Charlie's Angels" |
Variations of Natalie
Variations of Natalie are deviations from conventional spellings and pronunciations that become favorites in other cultures and nationalities. Here are some of the best variations of Natalie that may appeal to a wide range of parents:
| | |
| --- | --- |
| Nata | Georgian |
| Natacha | French |
| Natalie | Spanish |
| Natalija | Croatian |
| Natalina | Italian |
| Nataliya | Bulgarian |
| Natalka | Polish |
| Natasza | Polish |
Common nicknames for Natalie can have a subtle religious nod or bring to mind the feeling of home and warmth thanks to the festive spirit of its meaning. No wonder parents can rest assured of them to remain on-trend for years to come.