200+ Unique Indian Baby Girl Names & Their Meanings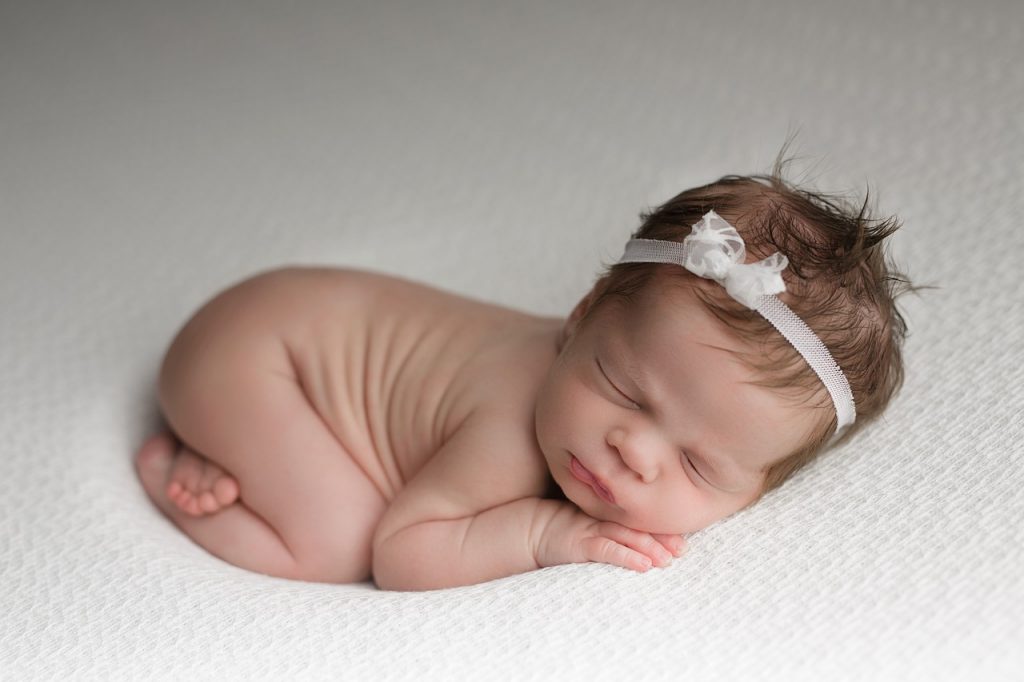 We all know the pressure that comes with naming a baby. You want to give your princess a beautiful and popular name, and at the same time, you want to make sure that the name has a good meaning. When a baby is born or around the delivery time, parents and family members start looking for a perfect name that they can give to the baby. But deciding or picking a name is not that easy. A lot of thinking and research goes behind finding the perfect name.
Video : Unique Indian Names for Girl Babies With Meanings
In India, there are thousands of names that come from various sources and are quite unique to the country. Although the options are many, the challenge of picking one remains the same. Research and make a list of all the names you like and also make sure to find out their meaning. After you have shortlisted your favourite names, it is a lot easier to pick. In fact, you can even ask your people for cute Indian girl names. This can help you, and you can even get many more suggestions. You might get fluctuating responses, but don't worry. Make sure that what your pick is special to you and has a beautiful meaning.
Also Read: 200 Unique Indian Baby Boy Names with Meaning
Uncommon Indian Names for Baby Girls
If you are looking for ideas to name your little princess, you are in the right place. These are special Indian names for a girl baby. You might just find something absolutely beautiful so go ahead and pick the one you would like to call your princess. Remember that when you pick your little one a name, you can never change it. It is going to remain the same for her entire life, and so make sure that you find something suitable and at the same time something with a strong and beautiful meaning.
So there are some rare baby names for girls that you will find interesting. These short and long names are provided with meanings and will help you pick the right one. So take a look.
NAME
MEANING
Aabha
Glow, Light, One who shines

Aadhavi

Earth

Aahana
The beautiful and elegant name means "morning beauty".
Aahi
When you already know your daughter will be the one to rise. This name means "great leader."
Aahna
Exist
Aakhya
Fame
Aakriti
Shape, your image, Beautiful form

Aanya

Gracious, Merciful

Aarushi
first ray of the sun
Aashi
The name means "smile".
Aashi
Smile, Joy, Laughter, Blessing
Aashna
It means beautiful, Smart, Intelligent, Devoted to love

Aashvi

Blessed, Victorious

Aayushi
one who has a long life
Abha
The name Abha glorifies your little one. It means "splendour".
Abhitha
Another name for Goddess Parvathi. Also, describes a fearless woman.
Adhishri
Exalted
Adia
The name means a special "gift from God."
Adira
This name means "strong". It is a very special Indian name and quite common as well.
Advaita
Union of matter and soul, Non duality, Unique
Adya

First, Goddess Durga, The Earth

Afsa
This is an Urdu word, and it means "pretty". It is the name of Prophet Mohammed's wife.
Ahalya
The wife of Rishi.
Akshita
Permanent, Can Not Be Broken Easily, Secure, Saved, Guarded

Alani

Fragrant, Orange tree, Precious

Alekhya

Painting, Nice, Intelligent, Great Warrior,

Which

cannot be Written

Alisha
A beautiful and glorious name which means "protected by God".

Amara

D

eathless, Immortal

Amoli
The name means "Priceless".
Amulya
Priceless , Precious
Amvi
Goddess Amba (Goddess Durga), Mother, Affectionate, Kind, A Goddess
Anahita
Graceful
Anika
It means graceful, brilliance or sweet-faced, Goddess Durga
Anitha
The name means "Grace". Anitha is a special name and is quite unique to India.

Aniya

Gracious, Merciful

Anushka
This is yet another beautiful and common name which means "Grace".

Aria

Song, Melody

Arya
It means wise or noble character.

Ayla

Moonlight

Barkha
Rain, Life giving
Bhama
A beautiful Hindu name which means "Light".
Bhatri
A name for goddess Saraswati.
Bhuvika
"Heaven", it is as simple and magnificent as that.
Bishti
"Rainfall", the word to describe the blessing that she is.
Chahna
This word means "charming". Your little daughter is a charm in your life.
Chavi
This beautiful Indian name is quite rare and means "Reflection".
Chinayi
When your daughter is bliss to your life. You can give her this name which means "blissful".
Dakshata
Skill
Darshita
Sight, Shown

Devina

Beloved, Divine, Heavenly

Dhuni
The word means "River". The context of this name can be found in the sacred books as well.

Eesha

Pleasure, Desire

Eeshana
The word comes from Sanskrit and takes its roots from the word "Ishwar" which means God.
Erisha
The name Erisha is an elegant word that means "Speech".
Eshika
It means Arrow or Dart , Daughter of God
Estaa
It means beloved , loving

Farida

Unique

Ganika
Like a flower, Jasmine flower, Conscious, Flower.
Haimi
She is someone mysterious and seeks more to life than what is presented to her. The word Haimi means "Seeker".
Hansini
When you have a daughter who is as beautiful as a "Swan", that's what you name her.
Harini
The name means "Deer". This is yet another unique name that is so Indian.
Hemali
Because your little one is as precious as gold. Here's a name that means "coated with gold."
Hiranya
Made of gold and golden Gold,Golden,Wealth,most precious.
Hrithika

Small flowing river or stream, One

With

Kind Heart, Kind-hearted, Heart, Truthful

Imara

The name means firm.

Ishya
It means Spring.

Jasmine

Gift from God, Fragrant flower

Jeevika
Water, Source of life, Livelihood

Jivika

Water, A source of life

Jiyana

God is gracious, Strength

Kaashi
A name which brings the feeling of something sacred. The word kaashi means "pilgrimage".
Kadambari
This Hindu- Indian name means "Goddess".
Kaira
Peaceful, Unique
Kaivalya
The name means "Freedom".
Kajol
The very famous Indian name that denotes "khol/ eyeliner".
Kalika
A powerful Indian name meaning "Loud".
Kalka
A name that denotes the goddess "Durga".
Kalpi
"Imagined" – A name that is as beautiful as its meaning.
Kalya
This name means "pleasant".
Kamana
When your little one was a long-lasting "Desire".
Kanika
Atom, Seedor gold, Molecule
Kavya
Indian languages are so poetic. Even the word Kavya which means "poetry" sounds poetic.

Khushi

Joy, Happiness, Pleasure, Delight

Kimaya

Miracle, Divine

Kinara
This is a beautiful name that means "'river banks".

Kiyana

Guiding light, Deity

Laasya
Dance, Dance performed by goddess Parvathi
Laavanya
Beauty, Grace, Beautiful girl
Lekha
Writing, An ancient Sanskrit word which means a written article or the act of writing

Liya

The name means "I am the Lord's" or "I am with God".

Maanyata
Principles, Assumption
Madhu
This is a quintessential Indian name that means "Honey".
Madhurima
The name means "A Charm". That is what your daughter is to you.
Mahi
A rare but beautiful Indian name meaning "The earth".
Mahika
The beauty of the dew drops early in the morning is something unique. The name Mahika means " dew".
Mahima
A powerful Indian name meaning "Greatness".
Mangalya
The name is as beautiful as its meaning. It means "Something auspicious".
Manmayi
Another name was given to goddess Radha.
Manvi
A powerful name which means "humanity".
Maushmi
With the beautiful tropical climate condition in many parts of India, this is a perfect name that means "Monsoon".
Maya
The word Maya has received so much attention globally when it comes to Indian spirituality. The word means "illusion".

Meera

Prosperous

Mihika
Mist, Fog, Dew drop
Mihira
Feminine form of Mihir the Sun.
Mridula
The word Mridula means "gentle". It is what describes the gentleness of a woman.
Mukta
Pearl, Liberated
Myra
Sweetness is the meaning of the word. This name is quite a catch and is used universally.
Nadia
The name means "hopeful."
Naina
A beautiful Indian name which means "The eye".
Naini
The name means a girl with a "beautiful eyes".
Nainika
pupil of the eye, one who has beautiful eyes.
Nalika
An elegant word which means "Lotus".
Namya
A respectful Indian name which means someone who is "Worthy of honour".
Narmada
When your little one gives you joy, you name her Narmada which means "gives us pleasure".
Naveena
The name means "new".
Navneeta
A simple and common name which means "something like butter".

Navi

The name means "prophet".

Navya
The name means "young".
Neha
This is yet another common name which means "love" or even "eyes".

Nevaeh

Heaven

Nihira

Newly found treasure, Another name for Goddess Lakshmi

Nila

Colour blue

Nina
A "little girl", is what you can call your baby girl.
Nirmala
A beautiful Indian name which means "pure".
Niru
The word means "strength".

Nirvi

Bliss

Nisha

Night

Nithya
Eternal, Constant, Another name for Durga, Always
Nitya
A name was given to "Goddess Durga." It also means eternal.
Niyati
A name which means "fortune".
Nyra
Rose, Beauty of Goddess Saraswati.
Olea
The word comes from a genus of nearly 40 species. They are evergreen trees that are grown in many parts of the world, including South Asia.
Oorvi/urvi
Earth
Pala
The beautiful name means "eyelash".
Pallavi

Bloom, Simple, Sweet

Panna
A name that means "emerald", for your precious little girl.
Pari
A "fairy".
Parineetha
The name is a special Indian name which means "married woman".
Piya
The name means "beloved".
Prachi
The word means "East" or "Morning".
Pradeepa
Pretty
Pradhi
An Indian name which means "intelligent."
Pragya
Pragya means "wisdom".
Prasanna
A very common name which means "feeling of happiness".
Prisha
Yet another pure Indian name which means "Beloved".

Pritha

Happy, Dear one

Priya

Dear, Beloved

Radha
Radha is the lover of the Hindu God Krishna.
Ragini
This sweet name means "melody".
Rajani
The meaning of Rajani is "night".
Rajasi
Goddess Durga's name.
Raka
A strong Indian name which means "full moon".
Raksha
A beautiful name which means "The Protector". This is a strong name with a powerful identity.
Raktima
Another name for Goddess Durga.
Ramani
The word has a simple meaning which is "Woman".
Ramita
Ramita is a pleasant name meaning "pleasing".
Ramona
"Protecting hands" is what this name means.
Ramya
When your little girl is a delight, you name her Ramya which means "delight".

Ranchi

The name is derived from the previous name of the Oraon village at the same site, Archi. "Archi" derives from the Oraon word for bamboo grove or stave.

Rewa
The word Rewa means "Swift".

Ria

Small river

Richa
This name has the meaning "to praise".
Richana
With the meaning of "creation", the name Richana sounds strong and powerful.
Rina
The word means "gem".
Rishika
A name that means "Holy".
Ritika
Of a stream, Movement, Of Brass, Bronze, One who Keeps Traditions
Roma
Another name for Lakshmi.
Roopam
The meaning of the name is "Beauty".
Ruhi
This name means "Soul".
Saachi
When you want to name your girl something powerful, you can call her Saachi meaning "truth".

Saanvi

Another name for Goddess Lakshmi

Sadguna
An Indian rare name meaning "good virtues".
Sadhana
A powerful name which means "worship".
Sadika
Meaning "achiever".
Safa
Safa means "innocent" and pure". Something very special to a baby.
Sagar
The common Indian word for the endless "ocean".
Sagareka
"The waves in the ocean".
Sahana
When you want, you need Sahana. The name means "patience".

Sahara

The name means "Desert." This beautiful name brings the beauty and

tranquillity

of the Sahara Desert to mind.

Sahi
The name Sahi means "To have faith".
Saira
A Bird, Poetess, Princess

Saiya

Always with you

Sajani

Loving, Well Loved

Sajni
The word means "beloved".

Samara

Protected by God

Samidha
This name means "an offering".

Sana

Brilliant, Praise

Sangeetha
A melodious name meaning "song".
Sanu
This name is quite unique and means "young".

Satya

Truth, Essence

Saumya

A pearl, Brilliance, Lustre

Shaniya

The name means

"God is gracious".

Shaurya

Courage, Valour, Heroism

Shay
A graceful name which means "courteous".
Shea
"Fairy palace".
Shefali
As beautiful and pleasant as a "Flower".
Shia
A glorious name that means "bright".
Shivanshika
Part of Lord Shiva

Shyla

Daughter of the mountain

Sila
Sila means "reunite". The word is very special with a unique meaning.

Siya

Goddess Sita, White moonlight, A beautiful woman

Sneha
A common name which means "love".

Suhasini

Ever smiling, Smiling beautifully

Suri

Princess, Red rose

Suvarna
Your little one is precious, and suvarna means "golden".
Taahira
Modesty
Taamana
A deep wish or desire
Taana
The special and sweet name means "encouragement".
Talika
Nightingale
Tanika
Rope, Apsara
Tanmayi
This is a special name meaning "ecstasy".
Tapasi
A unique name which means "ascetic".
Tara
The word comes from Tarana which means "daytime."
Taral
The name Taral means "flowering".
Tarana
The name means "daytime". This name brings a sense of warmth and hope.
Tarani
A "raft boat".

Tashi

Good fortune

Taya
The name means "perfectly formed", like your little who is so perfect in your arms.
Taza
A simple and unique name which means "A cup".
Tiya
The word is simple and sweet. Tiya means"parrot".
Tulsi
"Tulsi plant". The tulsi plant is very special to India and has quite a great significance to it.
Udita
One who has risen, Grown
Umika
This is another name for the goddess Parvathi.
Urmi
If you are looking for a word that is powerful, then Urmi it is. The meaning of the word is "Wave".
Vaani
Speech
Vahini
Flowing like the river flows
Vamika
This is another name for Durga.
Vanya
Gracious gift of God
Varada
The name means "daughter."
Varsha
Rain
Vasudha
Here's a name close to nature. Vasudha means "Earth".
Venya
When you want to describe how you had wished for a little daughter, you name her Venya. The name means "wished for".

Vera

Faith, Truth

Viti
Light
Vritika
Thought, Nature, Success in life
Yami

Lightness in the dark

Yana
Gift from God
Yani
The name means "Peace".
Yara
Little Butterfly
Yash
This name means "glory" or "fame".
Yutika
Multitude, Flower
Zara
The name Zara means "princess", and it is perfect for your little princess.
Zia
The name Zia brings light and means "light".

Ziya

Light,

Splendour

Zoe
Zoe means "life".
Zoya
"Love and care" in one word. Zoya is a rare name that is so pleasant yet powerful.

Zunaira

Guiding light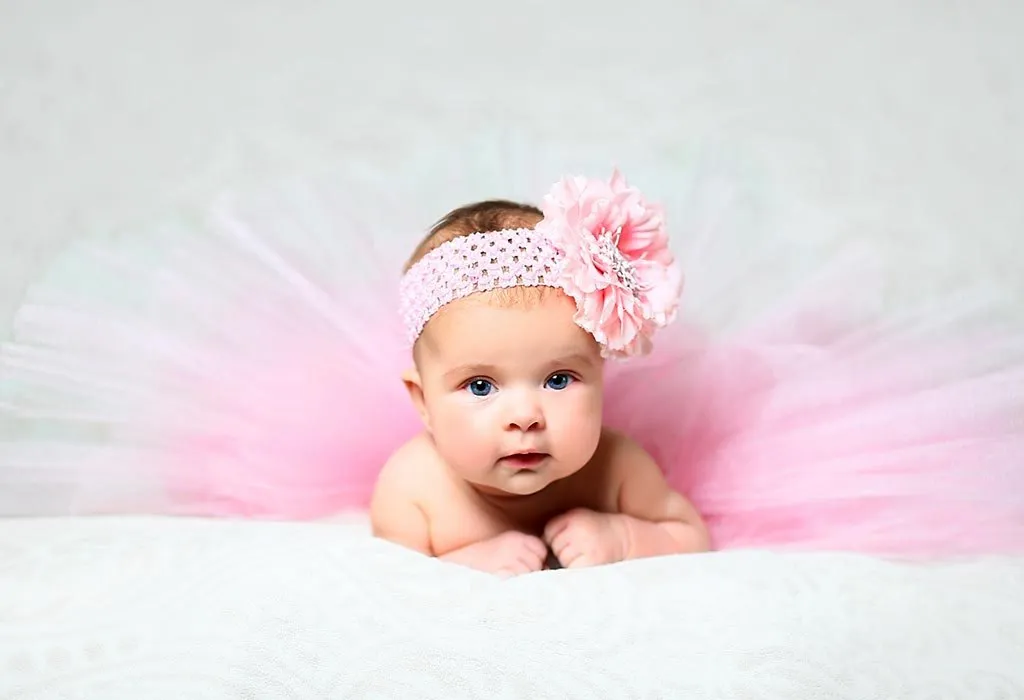 Picking a baby name is challenging, and at the same time, it is very important. A name is something that will last a lifetime, and you sure don't want to mess it up. In fact, it will become your child's identity. There are even times when girls grow up to dislike their name, so just make sure you pick something that sounds beautiful, appropriate, unique and appealing. Your little princess will forever be grateful.
We hope you've found something special in this list of unique Indian names!
How to Choose a Perfect Baby Name?
Latest Baby Girl Names with Meanings
Amazing Short Baby Girl Names with Meanings
Stylish Names for Baby Girl