15 Must-watch Winter Movies for Kids
In this Article
Winter months are long and cold, and there are a limited number of things that you can do with the kids. Outside activities aren't an option all the time, and though there are many ways to entertain the kids indoors, sometimes it is nice to cozy up together for a night of entertainment and relaxation.
That's where movie night comes in. But, trying to find good movies isn't always easy, so we have put together a Winter Movies list that your children are sure to enjoy.
15 Entertaining Winter Movies for Children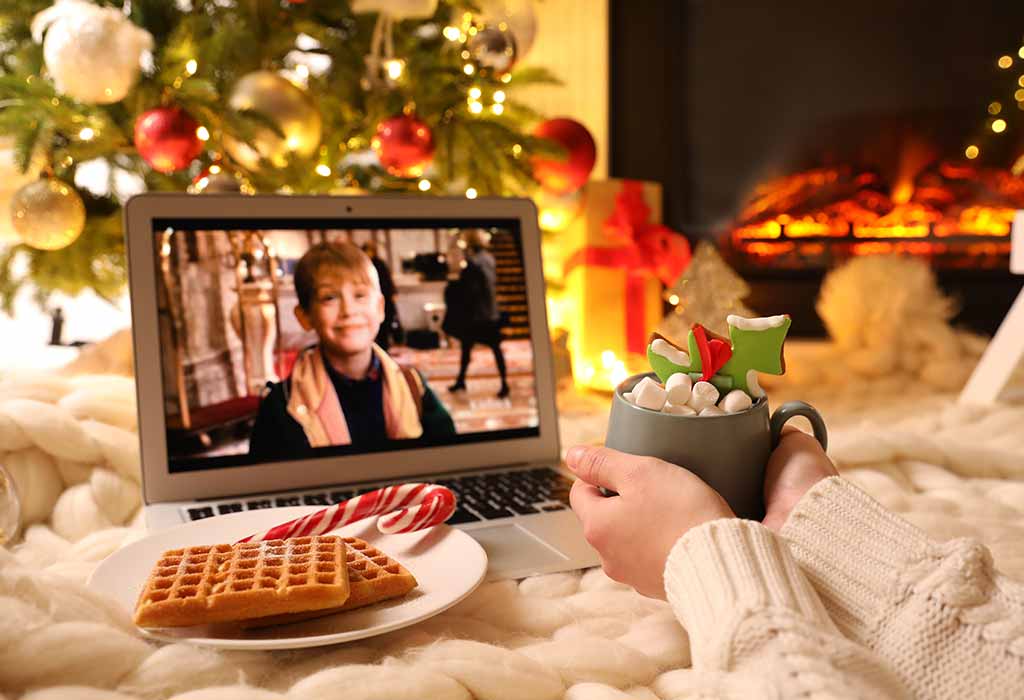 Here are some of the most entertaining, heartwarming, and comical winter films that you can watch with the kids. You may be familiar with some of the names on the list and wonder why you didn't think about them before.
1. Home Alone
Kevin is left home alone accidentally as his chaotic family rushes off on vacation. Happy to have the entire house to himself, Kevin lives to the fullest. Unfortunately, Kevin realizes that their home is being broken into. He isn't going to take this sitting down, and comedy ensues as Kevin thwarts the attempts of the home invaders using just his wits.
2. The Mighty Ducks
This hockey movie will pull you in, leaving you so engrossed that you find yourself cheering the team on during their matches. A big-city lawyer is forced into coaching a pee-wee ice hockey team that doesn't have the best reputation. While things are a bit rocky at the start, the team pulls together and learns many life lessons along the way.
3. Abominable
This animated film takes us to China, where a group of teenagers discovers a yeti on the roof of the apartment complex that they live in. They decide to help him get home and grow in courage, loyalty and strengthen the bonds of friendship as they face many dangers together.
4. Ice Princess
Teenager Casey wants to become a figure skater, but her mother thinks otherwise. Preferring for Casey to focus on her academics, Casey's mother is unaware when Casey takes lessons in secret so that she can participate in an ice-skating competition.
5. Mr. Popper's Penguins
This comedy is sure to leave the family feeling warm on the inside. A businessman finds himself with an inheritance of six penguins. When his ex-wife and children visit and see the penguins, he comes to realize that these little penguins may be the key to helping him reunite with his family.
6. Golden Winter
A boy finds and befriends a litter of golden retriever puppies who are helpless and homeless, and together they manage to help stop a bank robbery. Also known as "Santa's Little Yelpers," this is a heart-warming film that the whole family can enjoy. Not to mention, it features a lot of adorable talking puppies!
7. Tim Burton's The Nightmare Before Christmas
Jack Skellington is the King of Halloween Town and rules a land of all things spooky. He is amazed by the joy, laughter, and festivities when he finds the Christmas Town. He tries to bring the same joy and festivities into his home and enlists the resident ghouls, bats, and goblins that live in Halloween Town to help him celebrate Christmas rather than Halloween. Unfortunately, they cannot get things quite right, and everything only ends up in a state of comical confusion and delightful adventures.
8. Cool Runnings
Get ready for a night of laughter! Cool Runnings is one of the most epic winter comedy movies of all time! It is about a group of young men from Jamaica who band together to form a bobsled team. Comedy erupts as these young men from the tropics attempt to win a winter sports competition.
9. The Santa Claus
Christmas is in crisis when Scott accidentally causes Santa Claus to fall off his roof. He agrees to help Santa deliver the presents without realizing that he agreed to become the next Santa. He now needs to protect his secret while managing his suspicious ex-wife.
10. Rise of the Guardians
Pitch Black, a boogeyman who turns all children's dreams into scary nightmares, is on the prowl, causing children to stop believing that their Guardians are still there. Santa, the Tooth Fairy, the Sandman, and the Easter Bunny, known as the Guardians, recruit Jack Frost and stop Pitch Black.
11. Togo
This film is based on the true story of the sled dog who helped save the town of Nome in 1925. In dire need of the medication Diphtheria, Leonhard Seppala and his dog, Togo, run the longest and perilous leg in the relay held to bring the medication to the remote village in Alaska.
12. Happy Feet
A little penguin feels odd amongst his peers as he cannot sing like others. Soon, he finds out that he has another unique talent – tap dancing. Worried he may not find a mate because he would not be able to sing a "heart song," he still finds a way to defeat the odds without changing who he is.
13. Ice Age
An unlikely trio consisting of Manny the Mammoth, Diego the Sabretooth, and Sid the Sloth find a little human infant. They decide to follow the baby's father to return the child to him and find themselves on a crazy adventure.
14. The Chronicles of Narnia: The Lion, the Witch, and the Wardrobe
Four siblings are sent to live in the countryside during the second world war, where they stumble across a wardrobe that acts as an entrance to the magical land of Narnia. Doomed to a never-ending winter, the four siblings must do all they can to find Aslan, who can help them save the land of Narnia from the terrible White Witch.
15. Snow Dogs
After discovering that he is adopted, a Miami dentist is called to Alaska to claim his inheritance: a pack of sled dogs. Now, he needs to either learn how to work with them or lose them to someone he dislikes. In this comical adventure, the bond between man and dog and the incredible things they can accomplish when they learn to understand each other shines through.
Your days of struggle to figure out what movie to watch are over. With this handy list of kid-friendly winter movies, the only things you will need to worry about are the snacks. Each of these movies will teach your children some important life lessons while also providing a lot of fun, magic, and entertainment.
So, let the family know that you will be planning the movie nights from now on. Pick out any one of these winter-themed movies, make some hot chocolate and enjoy some cozy bonding sessions with the kids as you get through the winter.
Also Read:
Spy Movies for Children
Educational Movies for Children
Summer Movies for Kids to Watch in Vacation