15 Inspiring TED Talks for Kids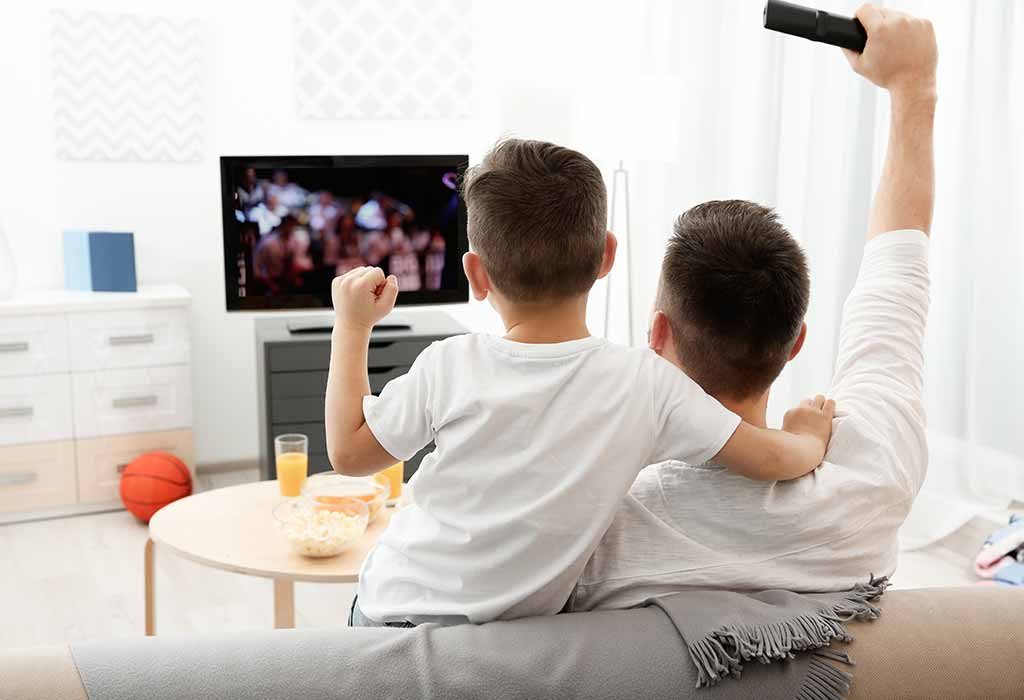 TED Talks are becoming quite popular these days. Almost everyone has watched an episode or two of this educational show. It stands for Technology, Entertainment, and Design. TED Talks focuses on many things, including politics, science, culture, and academics. Almost every relevant topic has been discussed on TED Talks.
The show has the ability to make a person think by exposing them to different details and truths about things that they had taken for granted or facts they were unaware of. After a TED Talks episode, people are not only encouraged to think but to think differently.
Adults are not the only ones who can benefit from watching TED Talks; kids can learn from them as well. Children will be able to build their creativity, self-esteem, confidence, and develop innovative thinking.
What Values Can Kids Learn From TED Talks?
Parents are responsible for teaching their children essential values in life. If you want your kids to grow up to be successful and kind adults, the most fundamental values need to be instilled in them right from a young age. TED Talks for children teach these values in a way that leaves the child with things to ponder about. It is more likely to work if the child feels the need to learn them, rather than if they are forced to watch a Ted Talk. Here are some of the values every parent should make a point to teach their child:
1. Balance
Teaching children the importance of balance right from a young age will help them to manage life so much better when they grow up. Children need to learn how to balance school and family activities so that when they grow up, they will be better equipped to have a good balance between work and family life.
2. Time-Management
Almost every human, child and adult, has to learn how to manage their time well. Procrastination is a genuine problem that can be controlled with proper time management. If kids learn this critical skill early in life, they will be more successful in their adulthood, and learn the importance of time from a young age.
3. Teamwork
Many children learn the importance of teamwork through their extra-curricular activities. Sports is one of the best ways in which we can teach children to understand the importance of teamwork. Collaboration is essential for adults in the workplace. Those who understand the concept of teamwork tend to be more fluid and are able to share the workload successfully with others.
4. Kindness
Children often learn kindness by observing the adults in their lives and how they display kindness and treat people. There are many different ways to show kindness, and parents must ensure their children understand its significance.
5. Motivation
Motivation is one of the values which is most needed by everyone and will give your child the drive to pursue their goals. It is necessary in order to accomplish almost anything. If a child is motivated, hard work is sure to follow.
6. Accepting Responsibility
It is not easy for anyone to accept responsibility when they have done something wrong. Ultimately, however, everyone needs to learn how to take responsibility for their own actions and apologise when it is they've made a mistake.
7. Self-Care
Children are usually taken care of by their caregivers and have most things done for them. Teaching children the importance of self-care will ensure that they take the initiative to take care of themselves. Hygiene and a clean environment are invaluable for good physical and mental health.
Best Kid-Friendly TED Talks to Inspire Little Minds
Kids are not known for having the best attention span, so picking short, yet meaningful TED Talks is the key to making sure that your child really takes in the information being presented. Here are some excellent TED Talks for kids:
1. What Adults Can Learn From Kids (10:44)
By– Adora Scitak
Why Your Kid Will Love It
Adora Svitak presents herself and her thoughts with a lot of confidence. Your children will love watching her for the way she shares her views, and she will become an inspiration for your kids because of how confident she is for her age.
2. Teach Girls Bravery, Not Perfection (12:39)
By- Reshma Saujani
Why Your Kid Will Love It
Many kids struggle with confidence, and are unable to raise their hands and speak in front of a group, or even to try out for a team despite having the skills. The story of Reshma's struggle and how she found a way to be brave will inspire them to do the same.
3. A Promising Test For Pancreatic Cancer… From A Teenager (10:49)
By- Jack Andraka
Why Your Kid Will Love It
Seeing how a teenager was able to accomplish so much through sheer determination and resilience will inspire your child to work hard and do the same in their life.
4. Dare to Dream Big (8:49)
By- Isabella Rose Taylor
Why Your Kid Will Love It
Isabella shares her views on how you need to dream big, have courage, believe in yourself, know the importance of relationships, and to be authentic. Your child is sure to be motivated by the end of it.
5. Underwater Astonishments (6:00)
By- David Gallo
Why Your Kids Will Love It
It is very informative, and kids will love the pictures included in Gallo's presentation. As it is one of the more colourful and fun TED Talks to watch with kids, even those who are around five will enjoy it. This video helps us to remember that you will always find beauty in things if you are looking for it. The world still has so much to offer, and a lot of it is yet to be discovered.
6. The Happy Secret To Better Work (12:20)
By- Shawn Achor
Why Your Kids Will Love It
This is a witty and fast-paced talk suited for slightly older kids. It also has some practical suggestions for how kids can make changes in their lives that will have a positive effect.
7. Weird Or Just Different? (3:12)
By- Derek Sivers
Why Your Kids Will Love It
This talk helps kids to understand that different people have different perspectives about the world. They do not see things exactly the same way. It is possible for two people to have different views and still be right.
8. Nature, Beauty, Gratitude (9:47)
By- Louie Schwartzberg
Why Your Kids Will Love It
This TED Talk is made into a lovely cinematic time-lapse that features a little girl and an old man sharing their wisdom. In a world where everyone, including young children, is always engaged by a screen, it makes one want to go back to exploring nature.
9. How I Harnessed the Wind (5:55)
By- William Kamkwamba
Why Your Kids Will Love It
Kids are always enthralled with stories of overcoming the odds and becoming a hero. William Kamkwamba lived exactly that type of life. His story is inspirational and likely to be a huge motivating factor for your child. It is also an eye-opener as it shows kids how others live their lives.
10. Why You Should Make Useless Things (11:58)
By- Simone Giertz
Why Your Kids Will Love It
Simone Giertz showcases some of her rather odd, but innovative creations and teaches why it is so fun and also important to get creative with things you thought were useless. Children will be motivated to do something for fun, and it will also cause them to think differently and innovatively.
11. Science Is For Everyone, Not Just Kids (H15:25)
By- Beau Lotto and Amy O'Toole.
Why Your Kids Will Love It
Kids are naturally curious about a lot of things. This talk will get them interested in research and making discoveries. They will be able to satiate their thirst for knowledge in a fun way, but it will also teach them critical lessons in how scientific research is done.
12. Hands-On Science With Squishy Circuits (4:08)
By- Anna Marie Thomas
Why Your Kids Will Love It
For the very young audience, this is the perfect way to introduce them to the study of electrical engineering- with playdough! Your little one will be eager to give these experiments a try.
13. An 11-Year Old's Magical Violin (25:26)
By- Sirena Huang
Why Your Kids Will Love It
This one is pretty long, but it contains a violin performance by an 11-year-old. Your child will love seeing someone as young as Sirena playing the violin with such professionalism. It may also motivate your child to try and learn a musical instrument. You never know, you might just end up with a musician in your hands.
14. A Life Lesson From A Volunteer Firefighter (4:40)
By- Mark Bezos
Why Your Kids Will Love It
If your child is obsessed with heroes, this will be an interesting talk. Children can learn through Mark Bezos' talk how even the smallest acts of kindness or effort on your part can make you a hero in someone's eyes.
15. My Invention That Made Peace With Lions (7:20)
By- Richard Turere
Why Your Child Will Like It
This talk will be interesting for your child because it shows them what life is like in a village in Africa. It also teaches them that people around the world lead very different lives from them. In so many parts of the world, there is a conflict between man and nature. But one young boy was able to stop unnecessary bloodshed and bring peace between humankind and animals. Even children can make a huge difference and bring about significant changes when they are motivated to do it.
Most people are aware that children can learn a lot from adults, but as some of the videos included in the lists show, there is a lot that children and adults alike can learn from children. These TED Talks to watch with kids will not only be inspiring to your kids, but you may find yourself more motivated than ever before as well.
Also Read:
Educational Games for Children
Educational Cartoons for Children
Best Educational Movies for Children