15 Best Educational Websites for Kids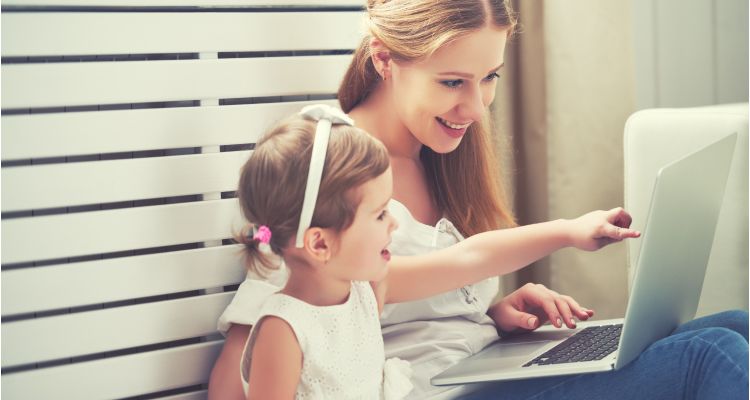 In this Article
Parenting without screen-time is not just an ambitious goal – for most parents it seems to be an up-hill battle! With holidays approaching every three months and a house full of kids, it's time to look for the best quality screen-time your children can get. These are some of the best learning websites for kids that are both entertaining, fun and informative! Let the learning begin.
When you're hunting for the best educative websites for your children, there are several things to keep in mind. The website should be easy to use, fun to browse through, safe to leave your kids alone with, protected from external factors such as social-media links or malware attacks, and at the same time, brilliant in conveying its message/lessons.
Check out this set of the very best edu-websites for kids. Experts have rated these sites as must-use for parents and children of all age groups.
Top Learning and Educational Websites For Your Kids
1. Curious World
This is one of the best toddler learning websites out there, and specifically prepares children for kindergarten. With customisable flashcards, your toddler can learn not just pre-k math and reading skills, but a host of social skills as well.
[www.curiousworld.com]
2. National Geographic Kids
This site is the answer to all those ceaseless "why?" questions your kids might have! On Nat Geo Kids, children can watch videos, play interactive games and learn new things about the world around them.
[kids.nationalgeographic.com]
3. ABCmouse
The customisable levels of learning here are designed by teachers and experts and are appropriately graded. Your 2 – 7 year old kiddo can read or listen to books and music, play games and even colour. You would also be able to track his/her progress simultaneously. This is one of the best vocabulary websites for kids as well.
[abcmouse.com]
4. Funbrain
Catering to preschoolers and older children as well, this site offers math and reading skills, learning games, books and much more. The look and feel of the site is also quite the treat! One of the best learning websites for preschoolers.
[www.funbrain.com]
5. Agnitus
Super interactive and tactile, Agnitus lets your child trace letters and numbers, learn about abstract concepts, read books etc- all on a tablet. This one is excellent for cognitive development and concepts awareness!
[www.agnitus.com]
6. FarFaria
Bedtime story-telling is quite an art and if you think you might run out of fables soon, help is at hand! With a monthly or yearly subscription, FarFaria offers unlimited storybooks for bedtime or anytime at all!
[www.farfaria.com]
7. BrainPOP
With its top animation game, BrainPOP makes learning about something like stock-markets fun for kids! From science to history and geography, animation is a fun method here to make kids more informed.
[www.brainpop.com]
8. Spatulatta
A very specialized website, Spatulatta teaches cooking to kids as never before! Children can learn the kitchen basics and try out recipes customized to their favorite meals and ingredients. For all the budding chefs out there, this one's a treat.
[www.spatulatta.com]
9. Khan Academy
With its simple mission of providing free education to anybody, anywhere, Khan Academy is a popular website with countless videos on every subject possible. There are also practice exercises that kids can take to evaluate their learning. With an emphasis on secondary school math, it's one of the best elementary educational websites.
[www.khanacademy.org]
10. Scratch
Scratch is a free programming tool designed by MIT where ages 7 to adult can play games, see how they're programmed, program their own games, share it with people and ever garner feedback! In short, your budding computer genius will have found his new favorite.
[scratch.mit.edu]
11. Google Earth
Free, comprehensive and easy – Google Earth teaches geography and astronomy better than any book and how!
[earth.google.com]
12. Brainscape
Especially effective for learning languages and memorizing facts, Brainscape is based on an optimized system of flashcards to maximize cognitive learning. It's free to avail if you enter your flashcards, and you can even buy learning modules designed with precision.
[www.brainscape.com]
13. Starfall
With great emphasis on the alphabet and reading, this site takes your munchkins on a journey right from letter recognition to reading plays, non-fiction and comics.
[www.starfall.com]
14. Funology
More entertainment than learning, this site is a curious mix of fun facts, jokes, riddles and even recipes! It's sure to keep your kids hooked for some quiet time for you.
[www.funology.com]
15. CoolMath
Many kids hate Maths. Not anymore! This fun website lets kids play online math games that teach them the basic mathematical functions in a super entertaining manner.
[www.coolmath.com]
Which is your child's favorite website? Tell us in the comments!