14 Ways To Celebrate New Year Eve With Your Family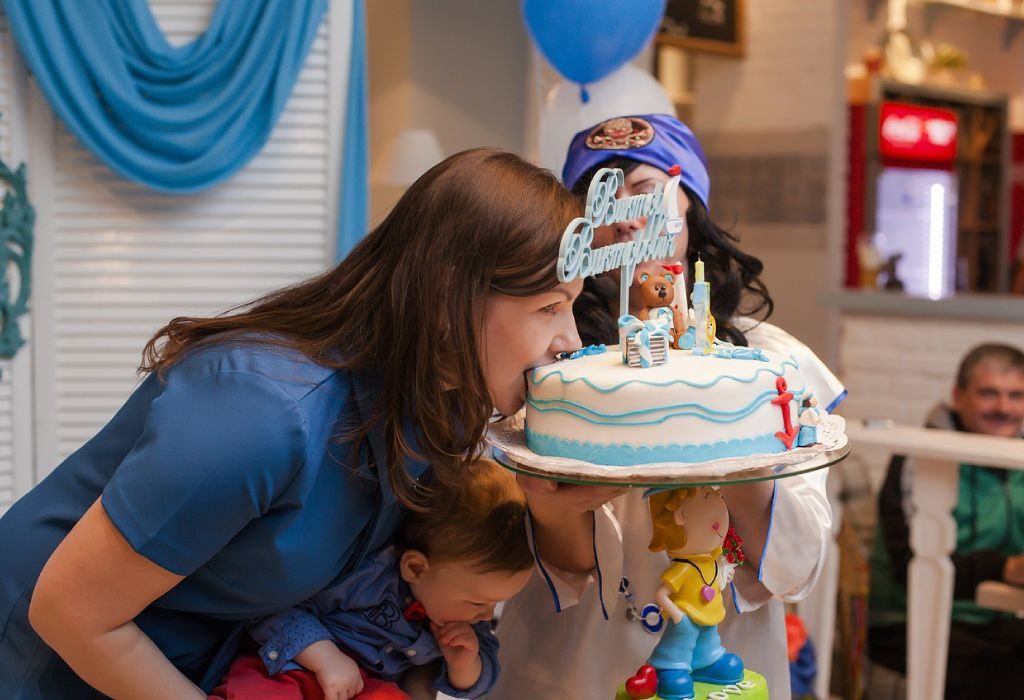 In this Article
New Year is one occasion when kids are often left out of the celebrations. But this New Year, if you are thinking of doing something different and are wondering how to make it special for your kid, look no further! Here are some smashing party ideas that will let you bring in 2023 wonderfully!
When it is cold outside, stay warm at home and spend these special moments of this year with your children. Instead of dressing up and going to the party organized at pubs or a friend's place, turn into a party organizer yourself and have fun with the kids.
Here are some mega fun ideas for organizing a kids-appropriate New Year's Party at home:
New Year's Eve Celebration Ideas for Children
1. Create a Resolution Table
What's your New Year's resolution? What about your husband and kids? Whether it's weight loss, securing an A in Maths, or finding a new job, this is the best time to promise (and keep them too!). Set up a table and pin individual resolutions onto a soft board. You may want to double-check with this list of hilarious resolutions your toddler is making!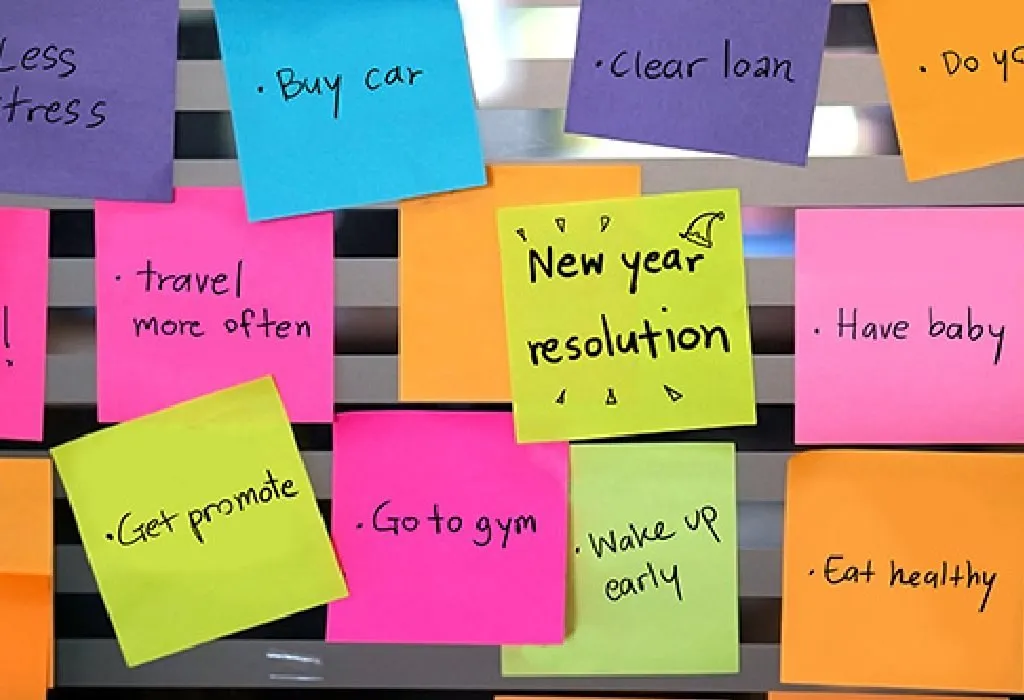 2. Do an Indoor Camping Night
Set up small tents inside the house and ask the kids to imagine that they are spending the night under the starry sky. Tell stories of how the year went by and what you want the new year to be like. This activity has the potential to be a lot of fun without being messy at all!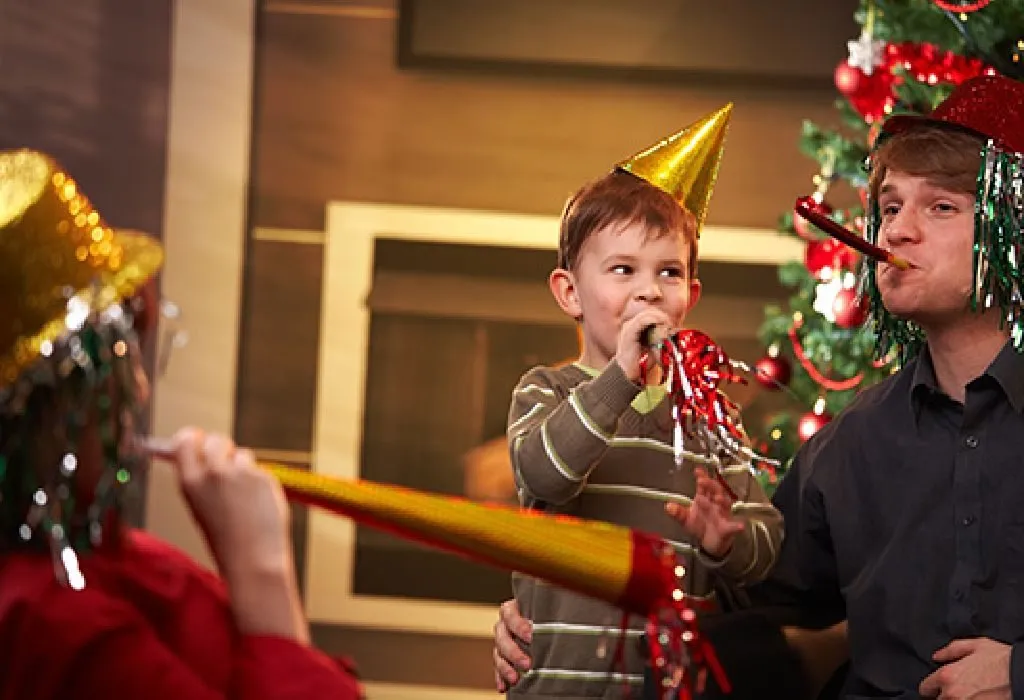 3. Throw a Pajama Party
Do something different and throw a pajama party! It could either be a family affair or go ahead and invite your kid's friends too. There's no need to dress up, just throw on your most comfortable pajamas and relax. But it does not have to be boring, pep up your pajama party with some card and board games like bingo, monopoly, etc. You can even have pillow fights!
4. Start Populating a Memories Jar
We wish your new year is full of glorious memories. Why not start curating them from New Year's Eve? Create a memories jar where you put in little chits every day, representing the day's highlight, experience, or takeaway. Open it on December 31, 2023!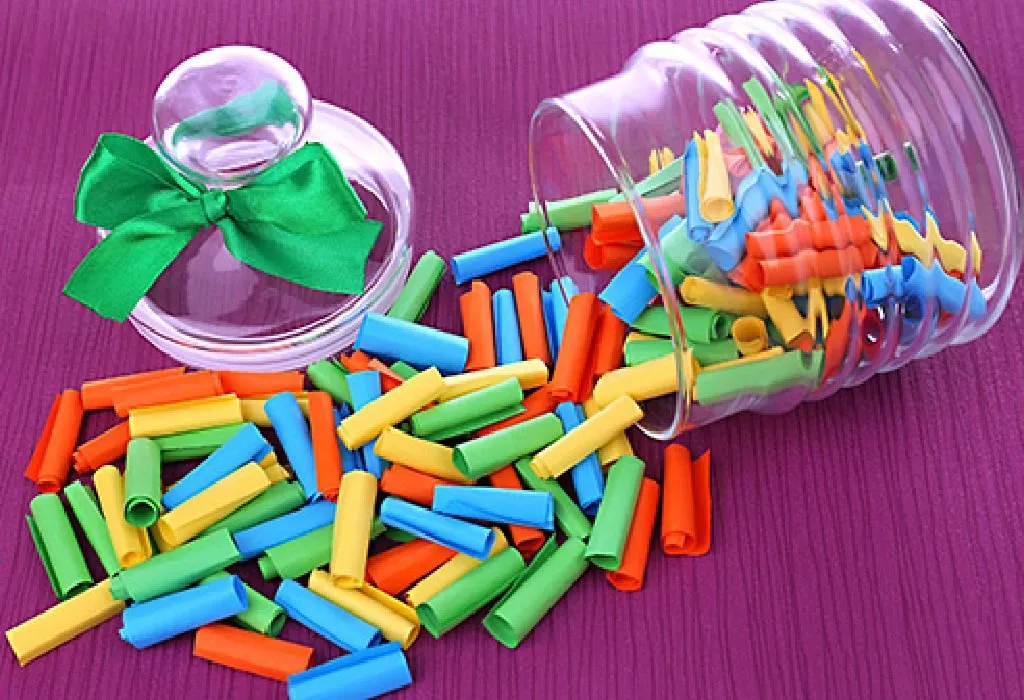 5. Organise a Movie Night
Make a playlist of your kids' favourite movies and watch them all night long. Snuggle together in warm blankets, make some snacks, and don't forget the popcorn! Some ideal movies for such a party would be The Polar Express, Charlie & The Chocolate Factory, or Frozen. Or pick from some of these 10 magical movies for Christmas night with kids. Prepare a celebratory meal and serve it in between the movies. How 'bout movie-themed snacks?
6. Have a Rocking Dance Party
Make the kids feel all grown up by organizing a proper dance party for them. First, decide the theme of your dance party. Next, turn your living room into a ballroom or discotheque. Arrange chairs around the room so that there is ample space in the middle of the room for the kids to dance. Hire a DJ or be one yourself, make your own song mixes of hit party numbers to get everyone in the mood, and if possible, make it more exciting with karaoke. No matter what theme you choose, this is one party where even the adults could join in.
7. Welcome 2023 With Scrumptious Food
Why have a tiring party when you can all sit around and gorge on delicious food? Give the kids their favourite treats – whether it is some hot chocolate or milk and cookies. Make easy snacks like sandwiches, pizza, french fries, and treats like juices, hot chocolate, or milk and cookies. You can also set up a buffet-style snacks table – this will mean less work for you too. If you have kids staying over, you can cook up a fabulous New Year's breakfast for them the next morning. There are reasons aplenty to make 2023 the year of great food!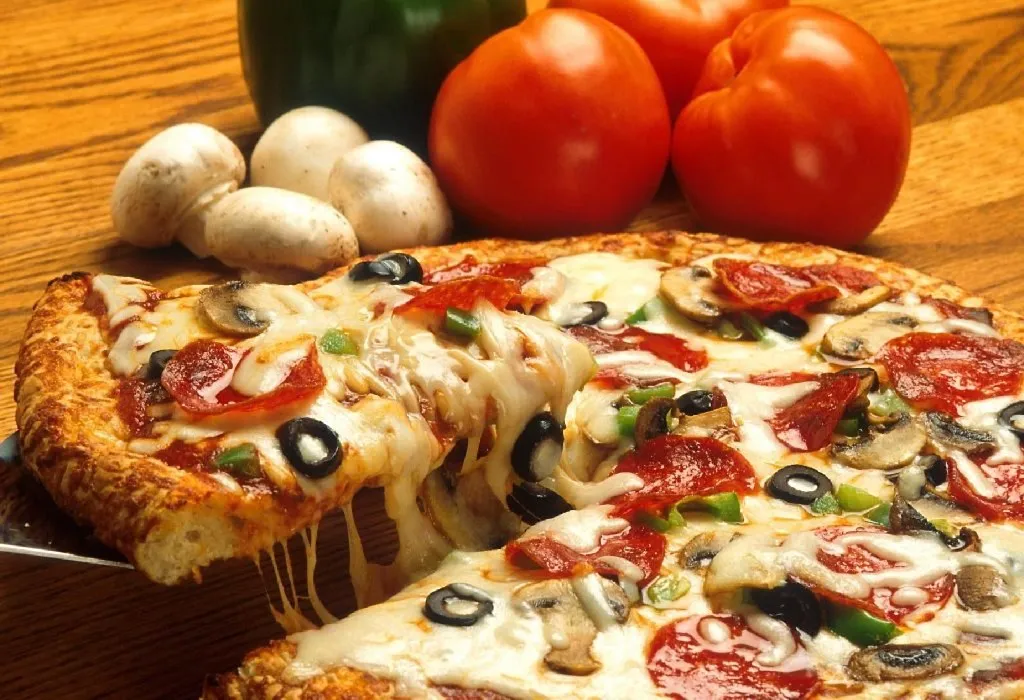 8. Create and Put Up New Year Decorations
Choose from one of these 15 creative New Year's art and craft ideas for kids and work on them with the kids. When you are done, take turns to put them up and hang banners. You could also add some glamour quotient to the party by getting a disco ball or setting up a balloon drop in your living room.
9. Watch The Fireworks
If you have a terrace or balcony at home with a view of the sky, you should be able to see New Year fireworks. Huddle around (make sure you all are warm) and watch the sky light up in multiple colours. You can even ask the kids to make a wish and pray for it to come true – you never know when a shooting star is watching you!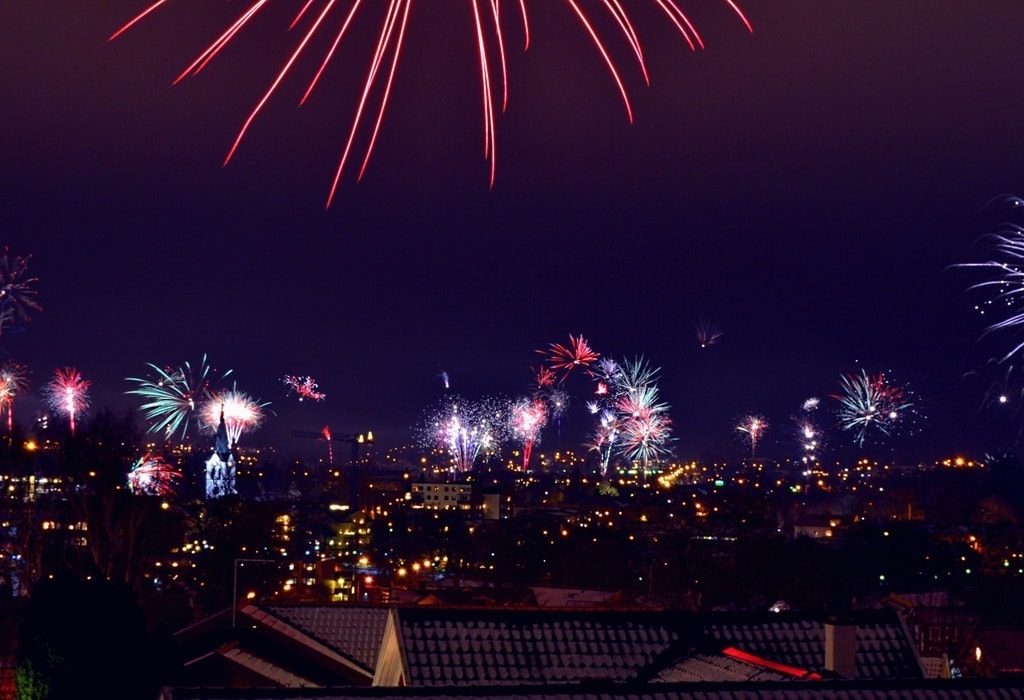 10. Have a Fancy Dress Party
According to the theme, choose and allocate a dress code to the kids. You can also have them dress up entirely in white or like their favourite movie stars. How about dressing up as famous characters in the past year? Mark Zuckerberg or Narendra Modi – who will it be?
11. Exchange Surprise Gifts
Nothing's better than a surprise gift or two to welcome the new year! Exchange little tokens with the family that represent the year gone by. Time this with the arrival of the new year. You may want to take your pick from this exhaustive gifting guide for everyone close to you.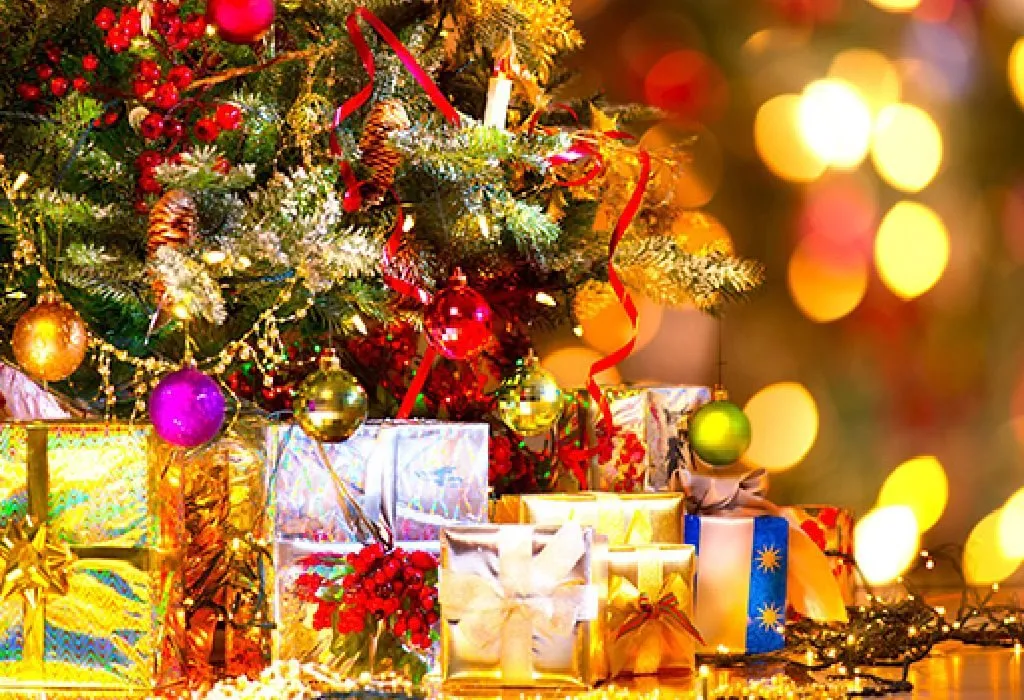 12. Do a Countdown
This will be the highlight of the night. Crowd around a timer, or the television, and countdown to 12 midnight. When the clock strikes 12, make sure you make lots of noise (without getting people over!). If your kids are old enough to stay up this late, they are going to love feeling all important!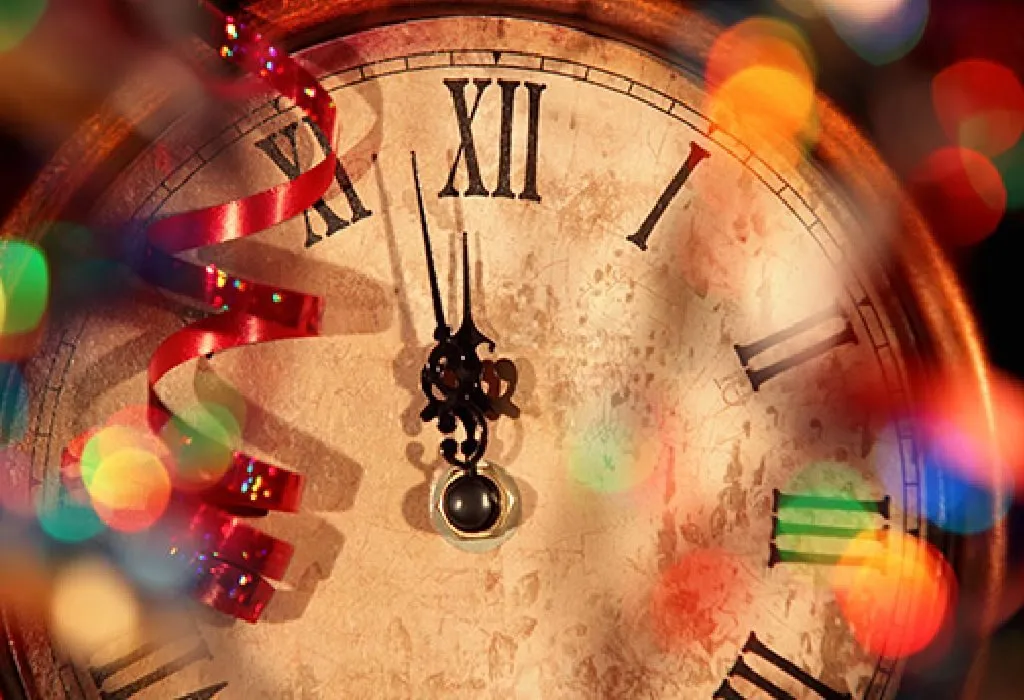 13. Make Fancy Kid-Friendly Mocktails
New Year Party even at home requires drinks. Whether it is summer or winter where you are, you need drinks at the table for easy conversations to flow. Make sure you make healthy and easy drinks with your kids that can cheer any tired mind. If it is cold at your place, then look for hot drinks, such as hot chocolate, mocha, eggnog, winter smoothies, hit masala milk, etc. If it is hot at your place then make some chill lemonade, smoothies, shakes, punches, apple cider drink, eggnog, etc. By making mouth-watering drinks will not only allow you to spend some quality time with kids but will also help them learn new things.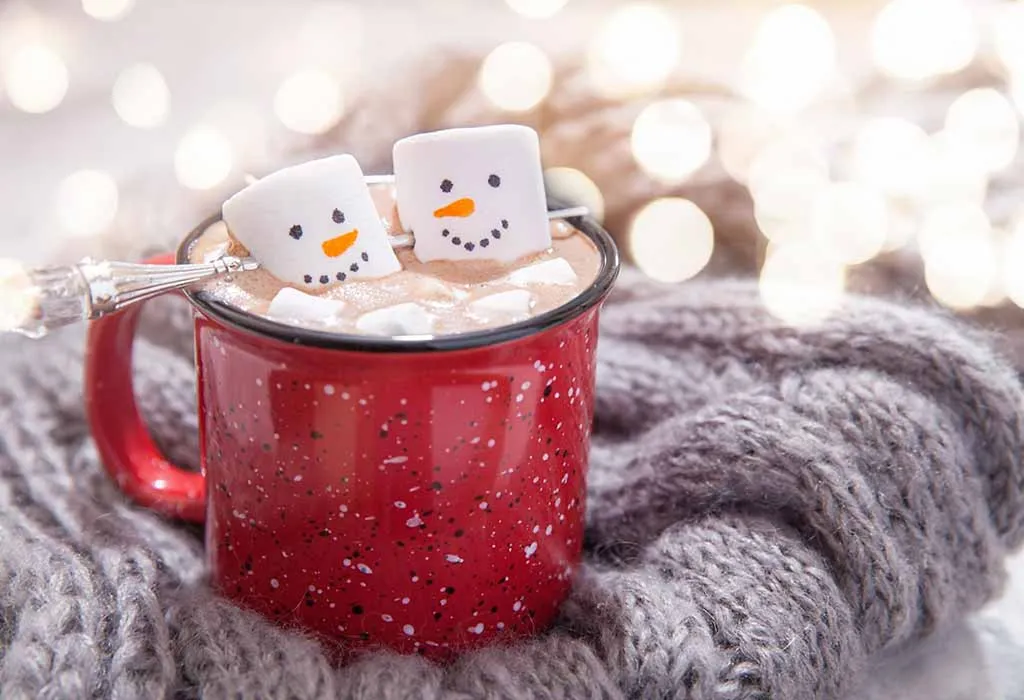 14. Enjoy Karaoke
No New Year is a New Year without music. And if you and your family have a knack for music, then why not put a playlist of popular festive songs and have a karaoke session? You can invite your kid's friends and they can have a blast singing kids' songs, carols, and festive songs.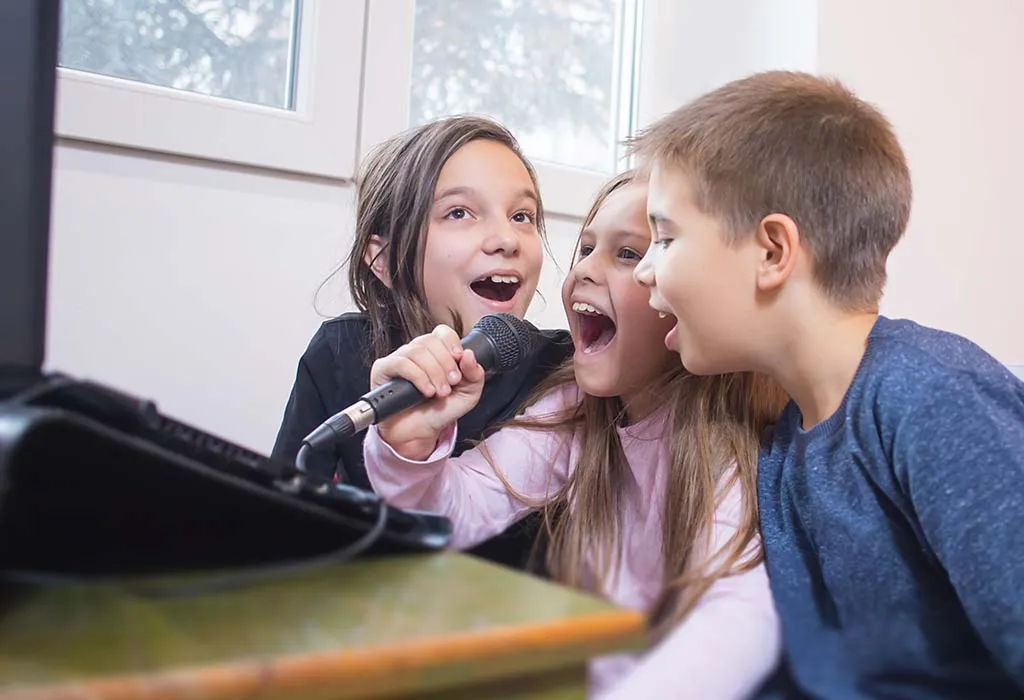 These are some fun ideas but don't let them limit your imagination. This New Year's eve, forget being a grown-up, revisit your childhood again with your kids and create unforgettable memories.
Also Read:
Cool New Year Eve Decoration Ideas
Delicious Dinner Ideas For Your New Year Eve's Party