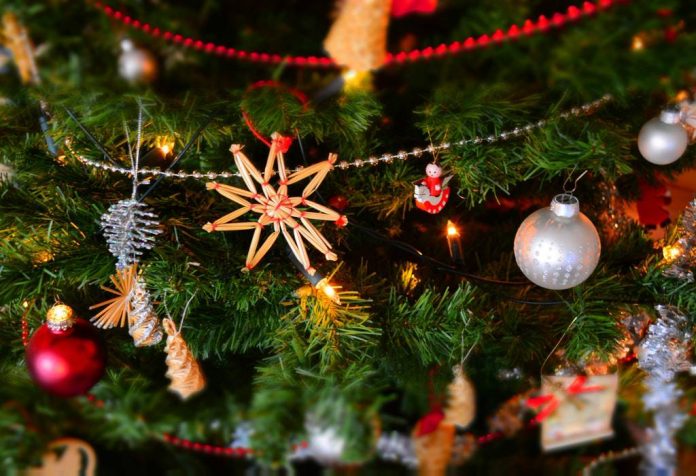 Last Updated on
Parenting without screen-time is not just an ambitious goal – for most parents it seems to be an up-hill battle! With holidays approaching every three months and a house full of kids, it's time to look for the best quality screen-time your children can get. These are some of the best learning websites for kids that are both entertaining, fun and informative! Let the learning begin.
What are you doing for New Year's Eve? If you're throwing a house party and having lots of kids and their parents over, you need good wishes, patience and New Year's art and craft ideas for kids!
The year ends in less than a week and like always, it is a surprise! Planning for the last day of the year is now top priority. Whether you're going out or staying in, keeping the children entertained is essential (unless you want to enter the new year with tantrums!). This is where art and craft can come to your aid and help you keep sane.
We bring you easy New Year's crafts for kids that are fun to do, easy to execute, require minimal preparation, and are tried and tested to keep kids busy. Busy children are happy children!
Easy New Year Crafts You'll Love As Much as The Kids
1. Build a Dreams Jar
Use a transparent glass bottle, label it and tell the little ones that every day of the new year, you will pen down a dream, a beautiful moment or a memory you want to remember. Think about the fun you will have in the new year, revisiting all of that!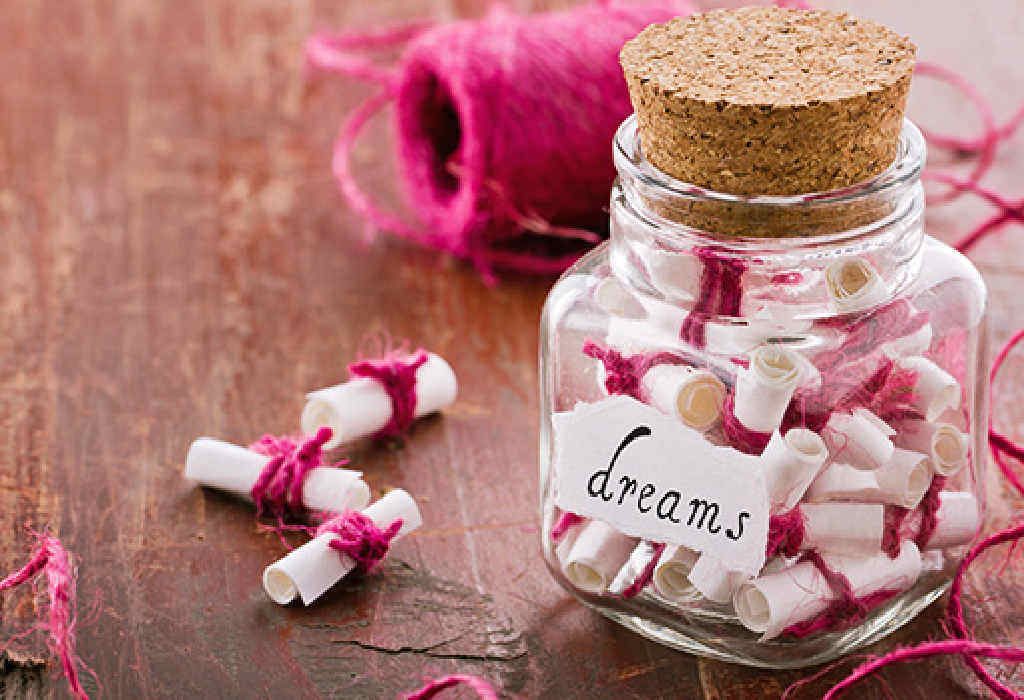 2. New Year in the Jungle
The animal kingdom is excited about the New Year too! Fold regular balloons into these fun shapes and use them to decorate your party area. Get the kids to draw eyes and noses on them.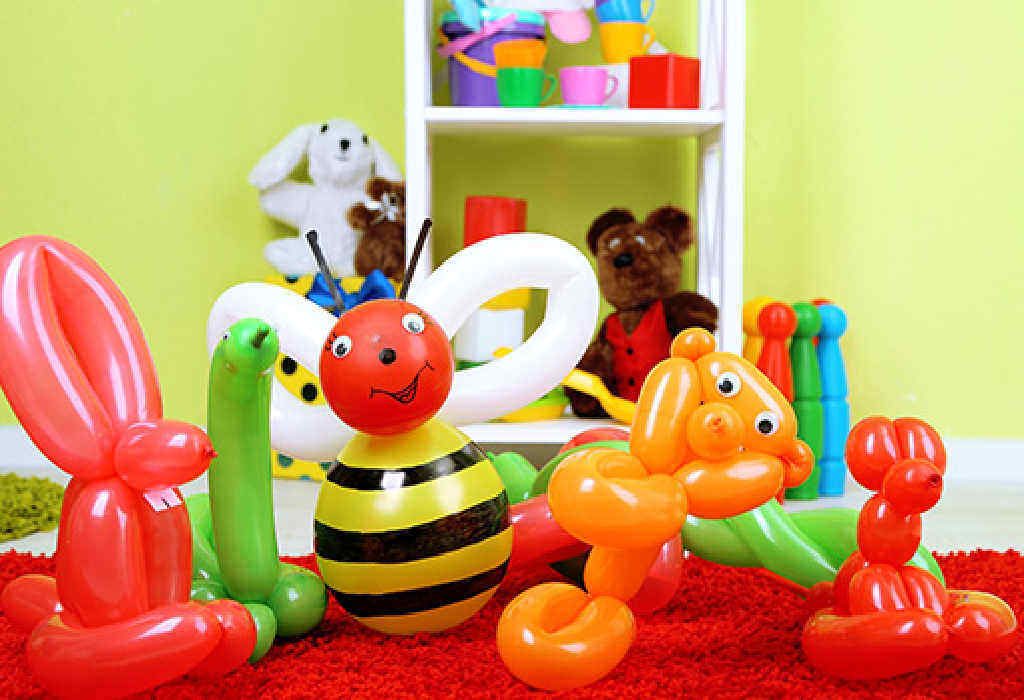 3. Sweet 2016
Start the year with sweets – even better when they are embellished and decked up! Arm your children with icing cones and powdered dust and watch them decorate the cupcakes like never before. Yes, there will be a mess but it will be worth it.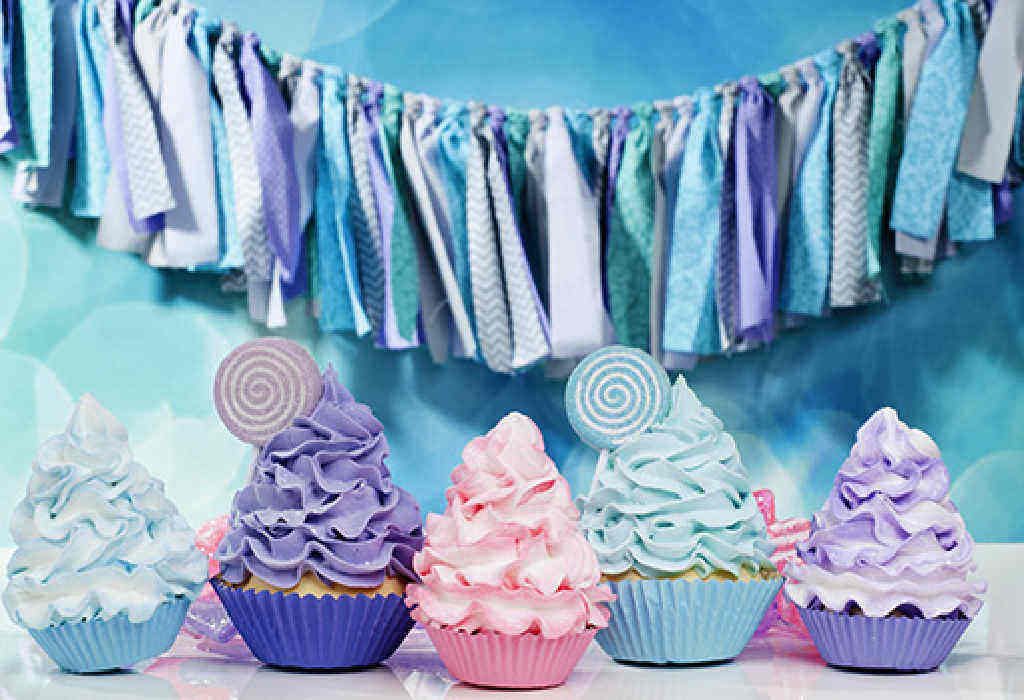 4. Make Party Masks
A New Year party means tons of pictures, surprises and fun! If your kids are looking to surprise their friends with little gifts, they can wear masks while they're at it. Use card paper, glitter pens and strings to make these masks.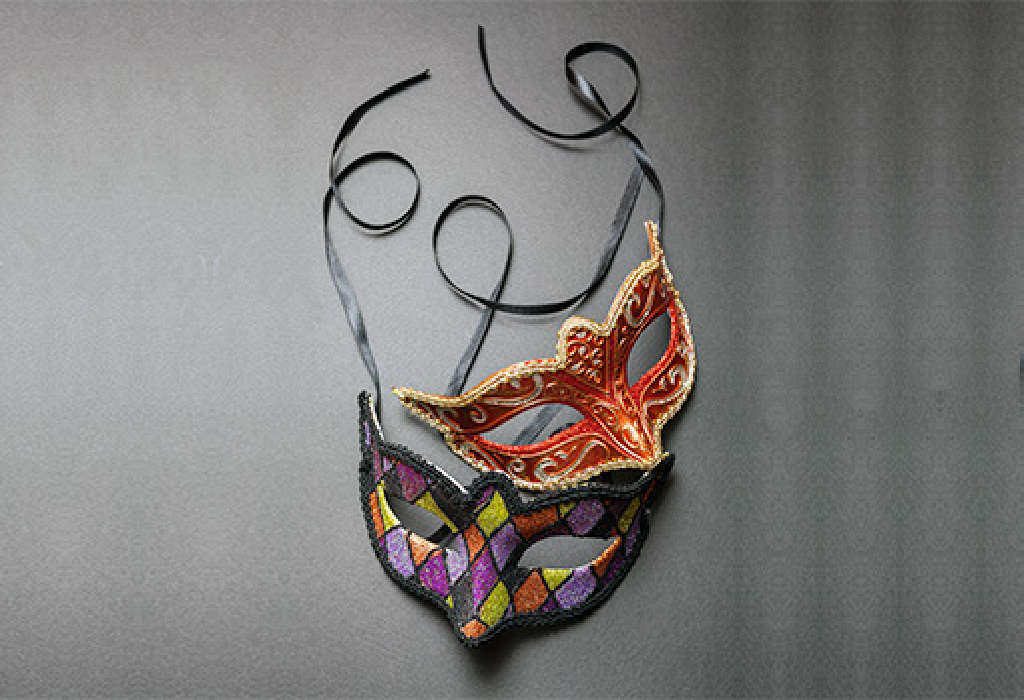 5. Pretty Head-Band
Help your princess look like one with one of these lovely New Year's Eve craft ideas – a headband with flowers, sparkles or pom-poms. You can both put one together each – one for Mamma, one for her darling.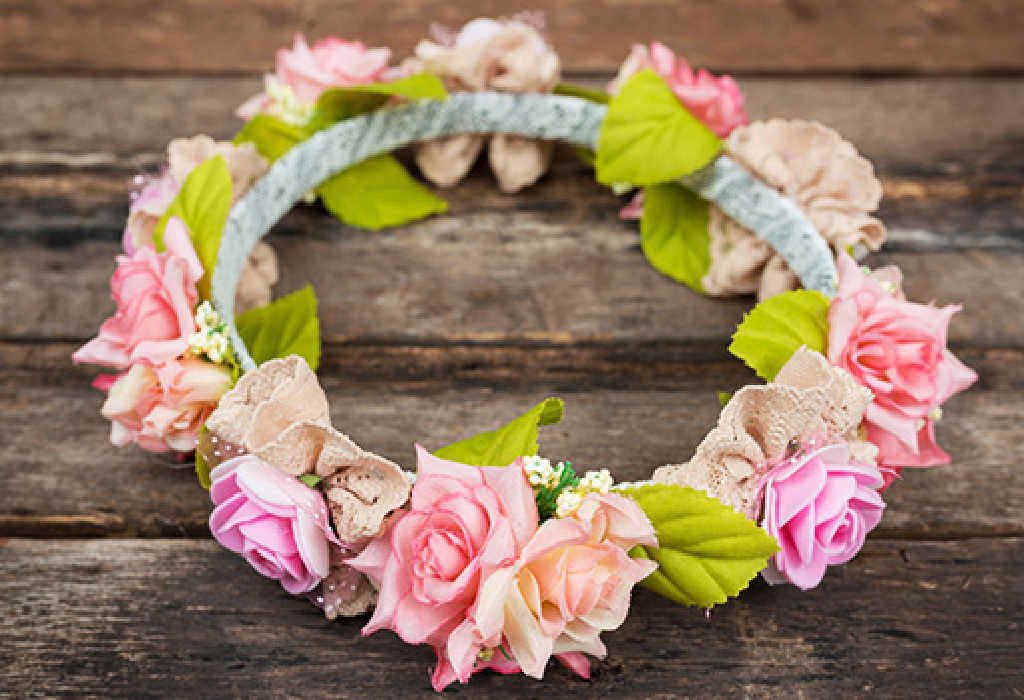 6. Buttoned Up Balloons
Never have buttons looked cuter! This is one of the easiest New Year's craft for toddlers as all they have to do is stick buttons onto felt paper using glue. Put them up as venue decorations, next to air balloons.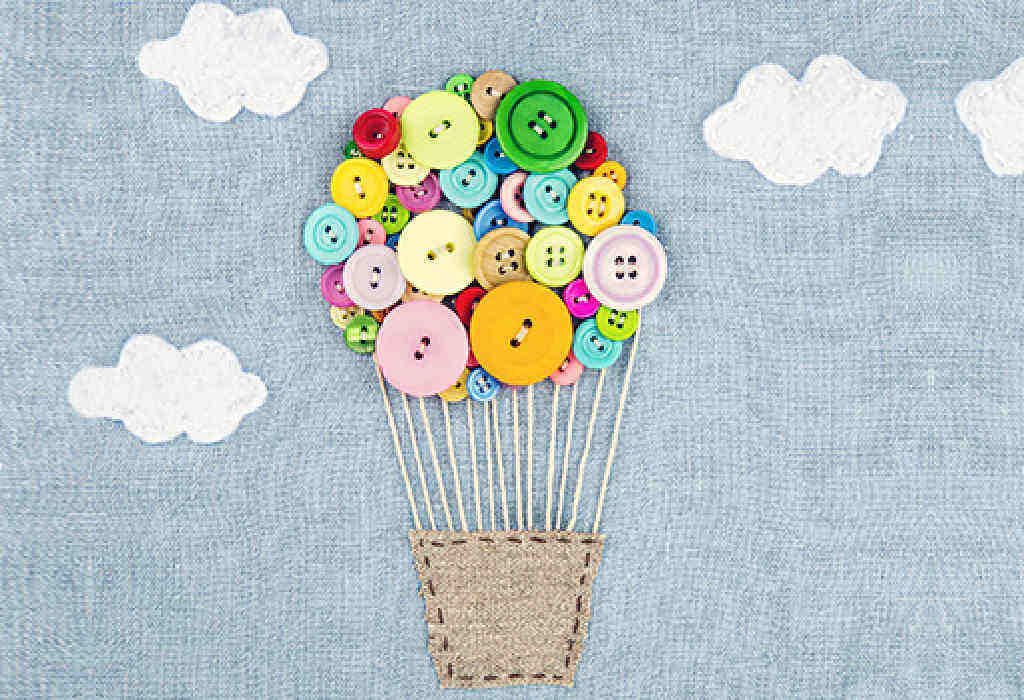 7. Colorful Party Hats
Birthdays, anniversaries or New Year's – party hats are a must! You only need glazed paper for this. Roll this around paper cones and secure with a stapler.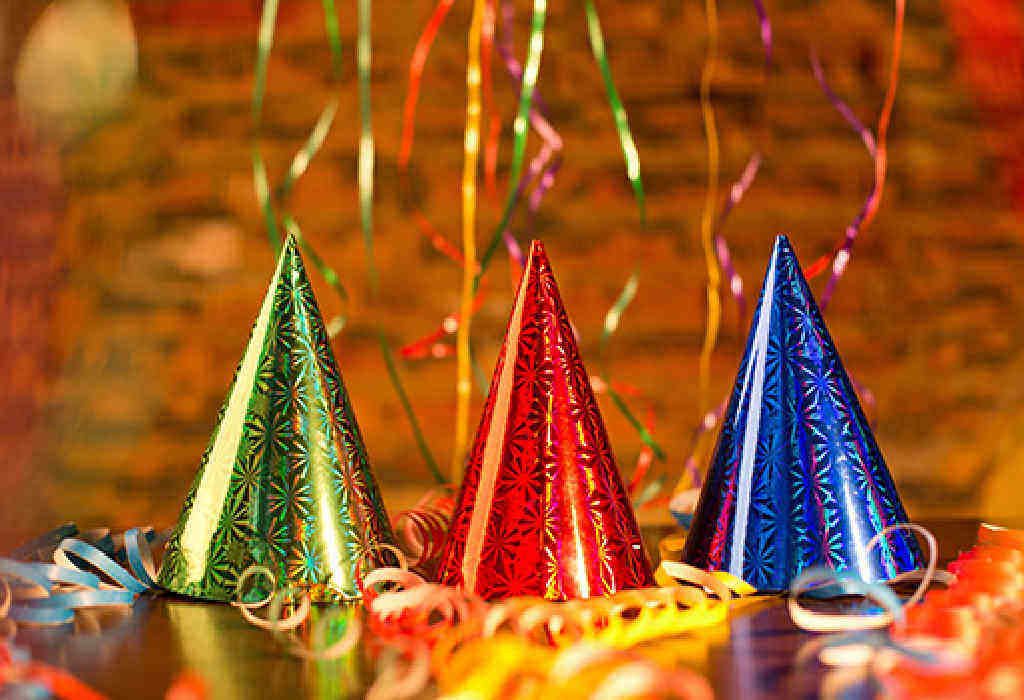 8. Center Table Decorations
When you're getting the dinner table ready for a New Year's Eve dinner, your kids can help set the decorations in place. Fill little jars with edible beans, candies or gems. This is one of those New Year's crafts for preschoolers that's also good for fine motor skills.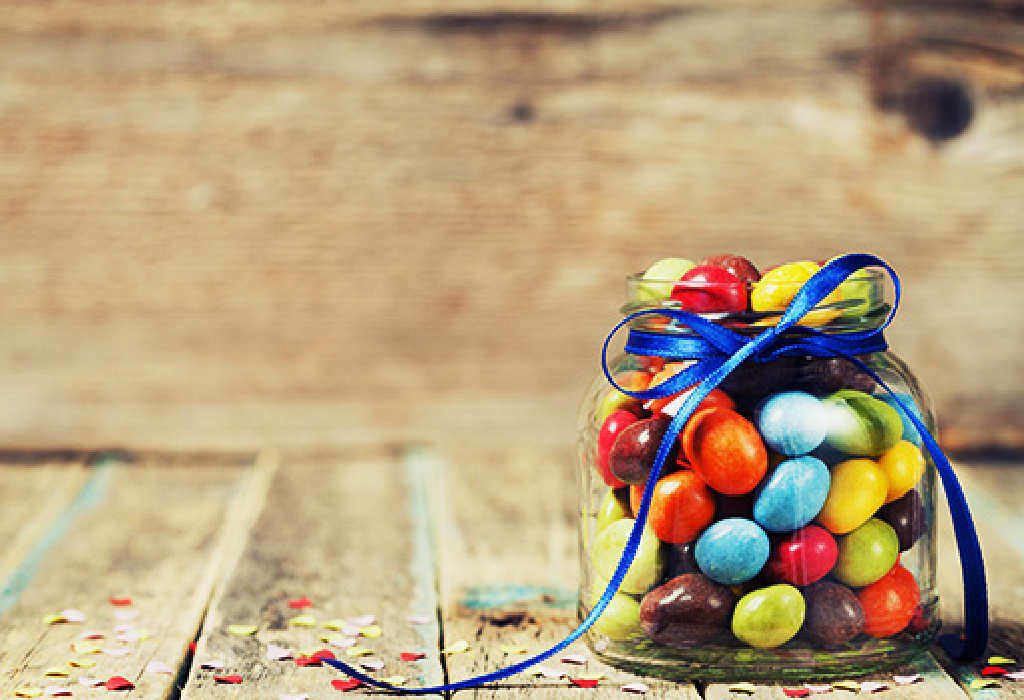 9. Sparkle Tubes
Just fill all the sparkly stuff you can lay your hands on into little tubes of plastic – use beads, sequins, gems, buttons! The children will have a blast waving them around like magic wands.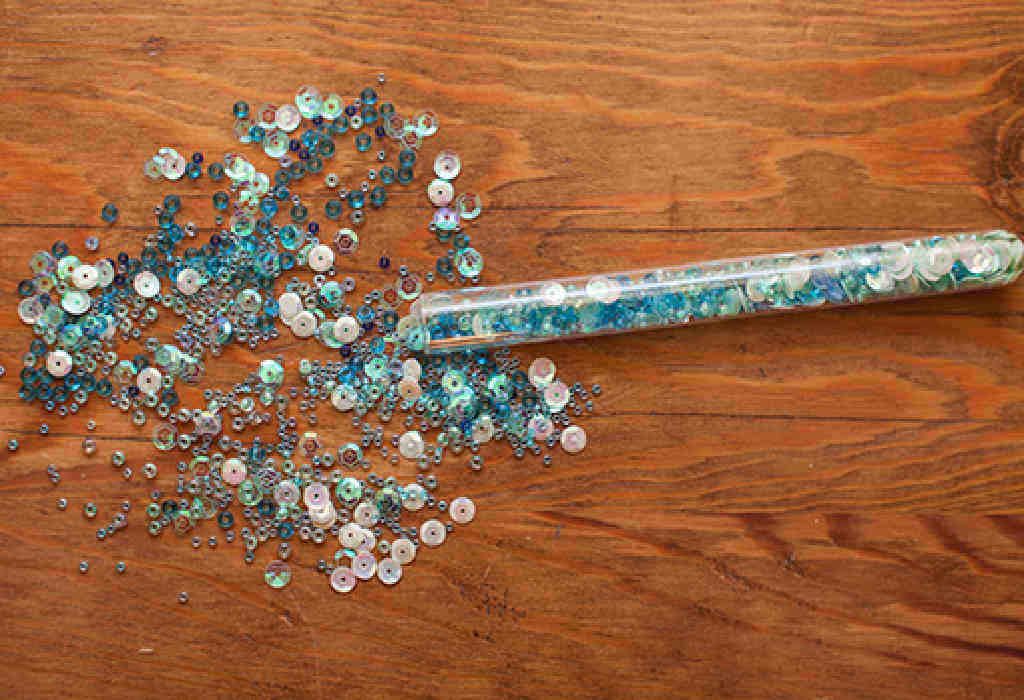 10. Decorate New Year Cookies
If you're a baker mom, you can make these cute New Year cookies. The whole family can then pitch in to decorate and arrange them – and of course, eat them when the time arrives!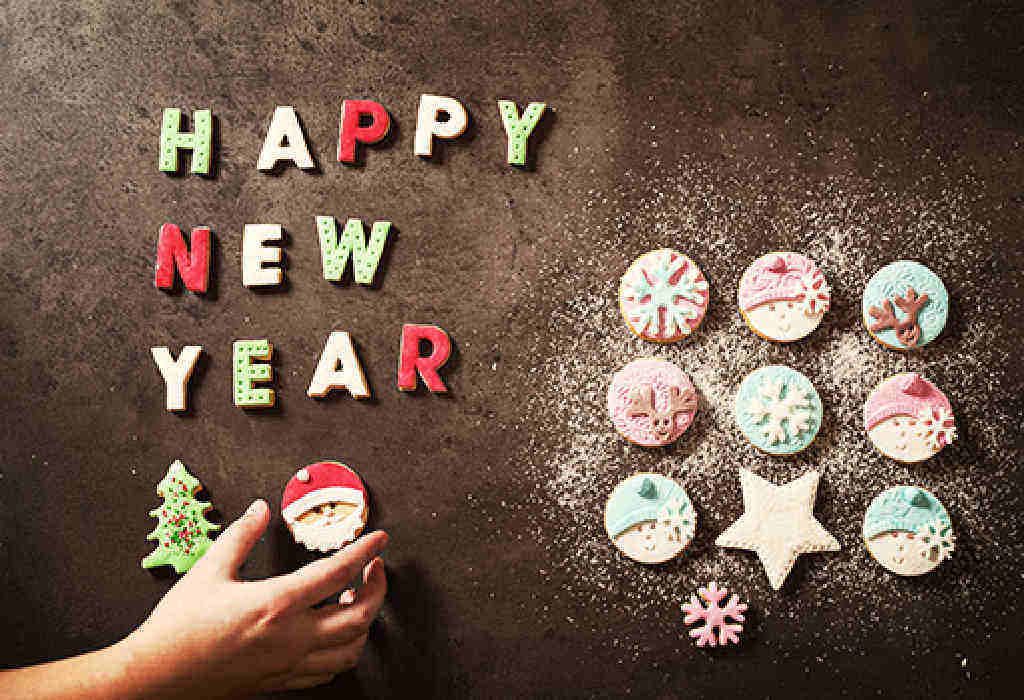 11. New Year's Greetings
Why not send your family and friends personalized New Year greetings? Make these simple cards with poster paint – your children can also use thumbprints to add their cute little touch to them!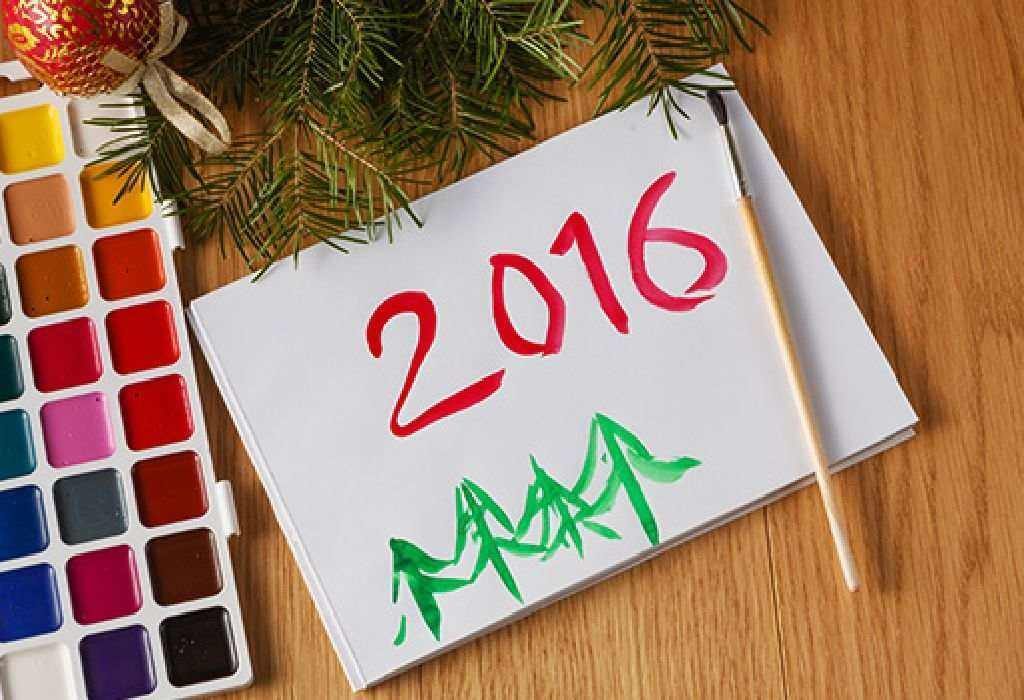 12. Snowflakes for a Cold New Year
Christmas may be behind us but winter is still very much here. If you are experiencing a cold New Year's Eve, some snowflakes in the house are a great way to keep the Xmas spirit going. Use paper cut ones, plastic ones or buy some ready ones and have fun arranging them.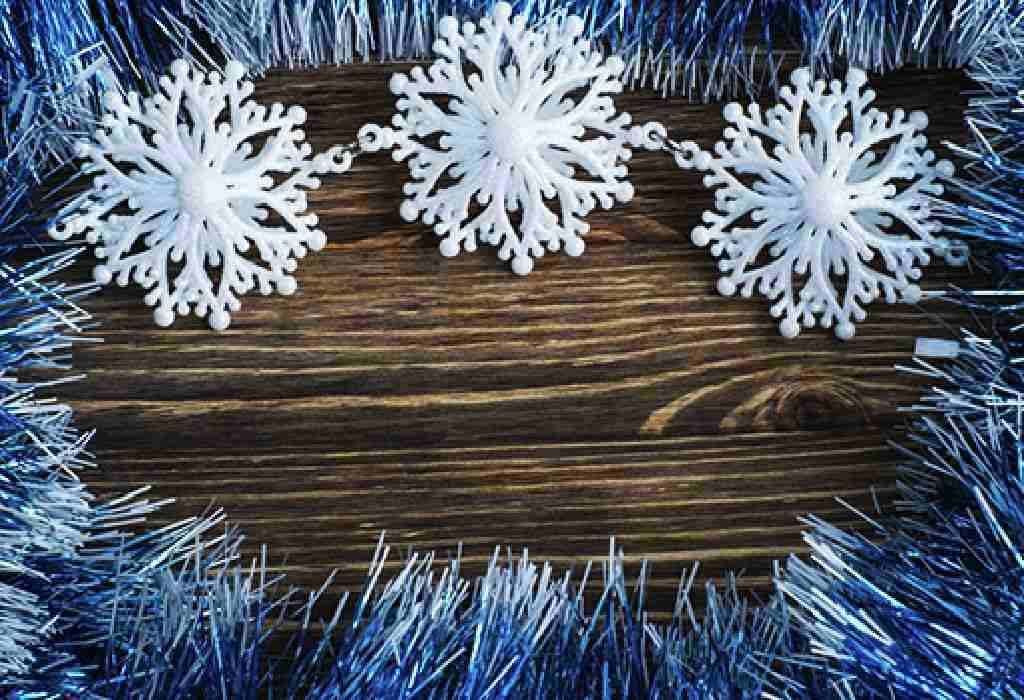 13. Snowman New Year Announcement
This cute little snowman announcing 2016 is easy to make with some cotton and cloth stuffing. Make big paper letters for 2016 and arrange them on a raised platform to represent the sledge.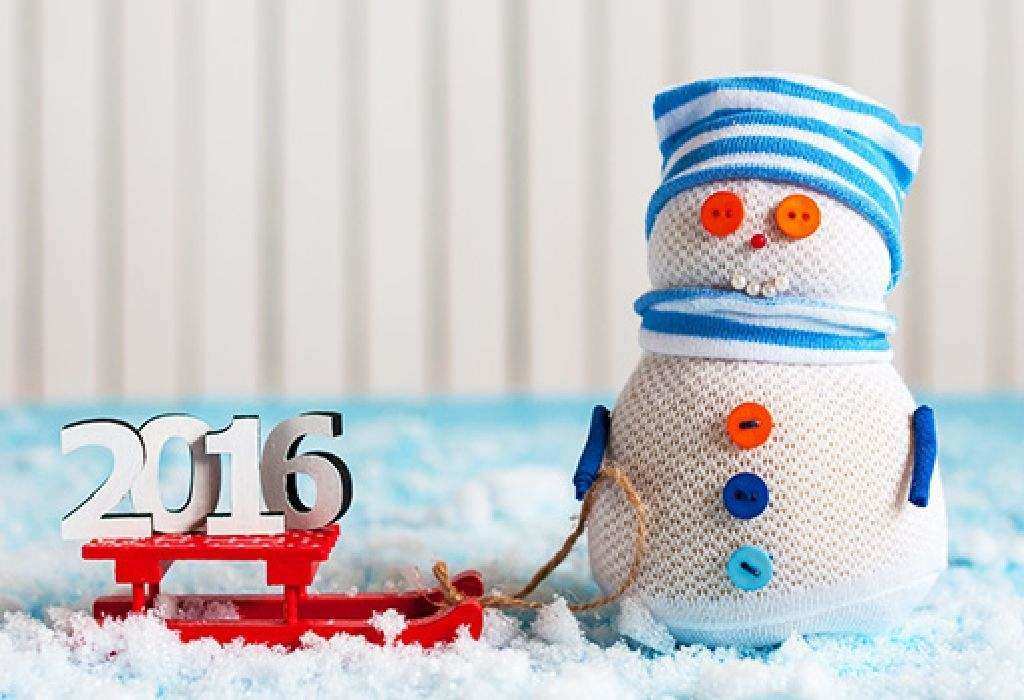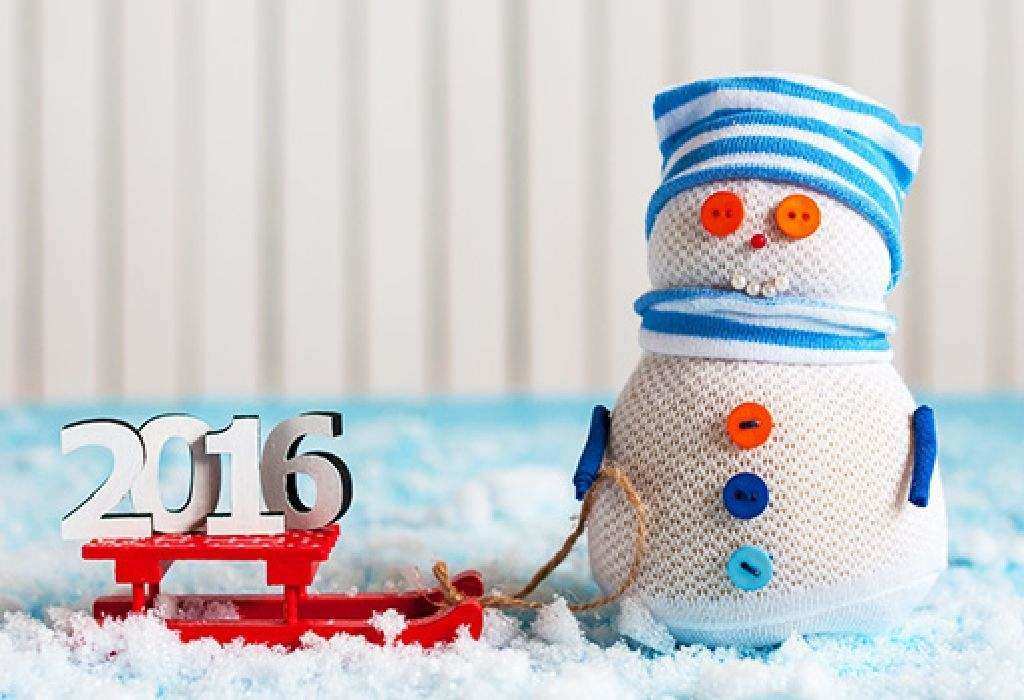 14. Noise Makers
December 31 parties call for merriment and noise. Get your kids in the spirit with these noise-makers that are simple to make. Just use whistles and append a plastic tube below. Cover with sparkling paper and you're done.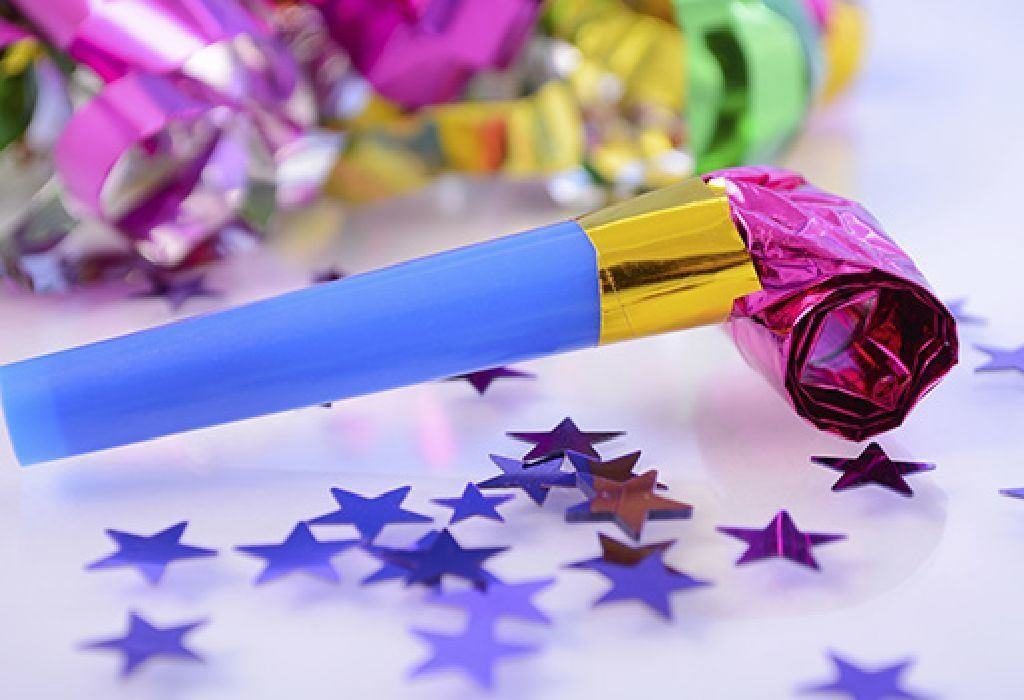 15. Balloon Extravaganza
This one is simple. Get together with your guests to blow lots of balloons for the kids and have fun shoving them all around the room. Or you could get hydrogen ones and release them into the sky at midnight.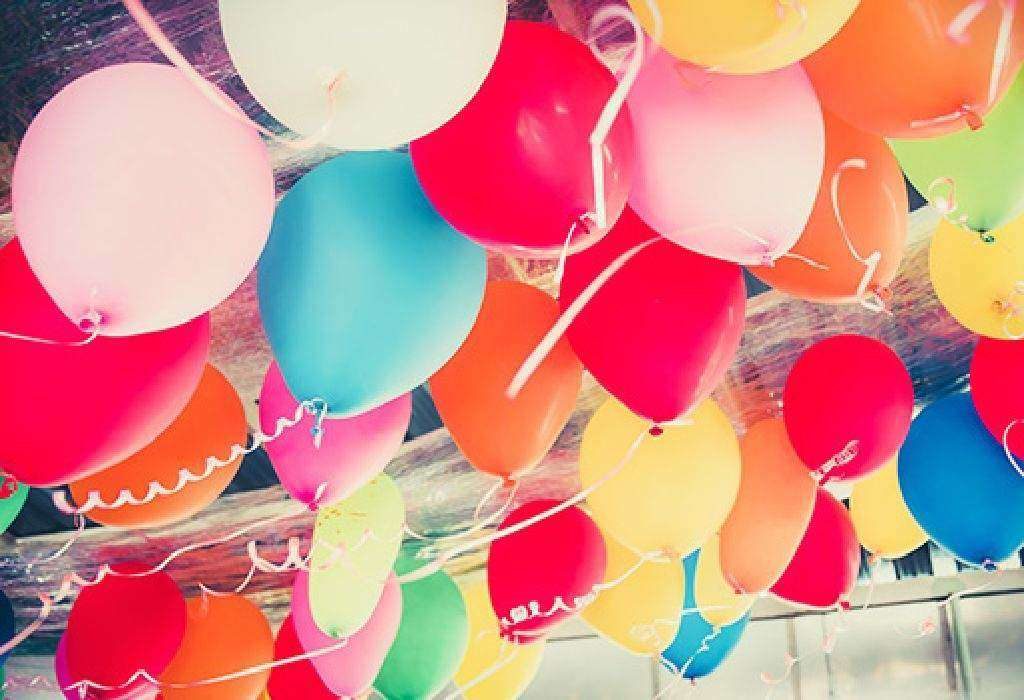 How are you planning to spend December 31? Do tell us the art and craft ideas you're planning to implement.
Here's to a happy New Year's Eve, ladies!