12 Popular and Enjoyable Comics for Kids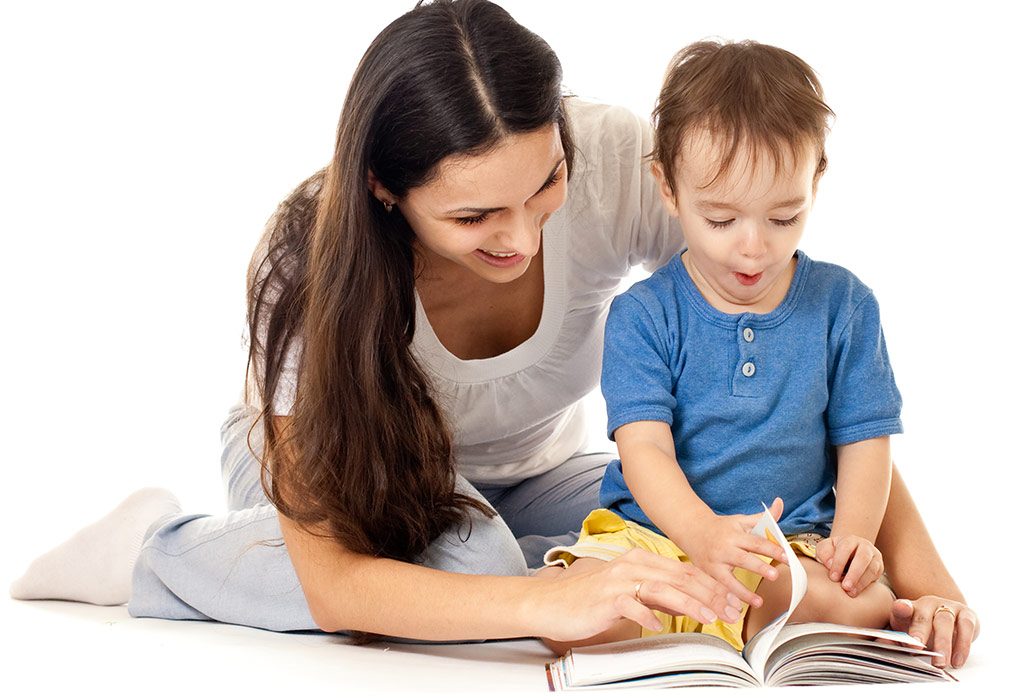 In this Article
If you want your kids to develop a liking to something…won't reading would be a great idea? One of the ways to ensure it is by letting them read what they find enjoyable. Developing the habit of reading in your child from an early age will help them learn new things on their own and prepare him for future. Furthermore, encouraging your children to have fun while reading could open a world of wonders that will help him relax and de-stress.
In most cases, children will always pick comic books due to the colourful images and fun stories present in them. With so many options for comic stories for children these days, you might be a little lost in deciding what is appropriate for your child to read. One extremely important point to keep in mind is that forcing a comic or book on your child could push your child away from reading altogether, it is more beneficial to allow his curiosity to grow naturally and remember to not nudge your child to read something he may not like. Let them read the stories that are inspiring yet fun.
Benefits of Reading Comic Books
While comics are not generally associated with growth and development, studies have shown otherwise. Comics are now considered a great way of imparting knowledge and wisdom to your children.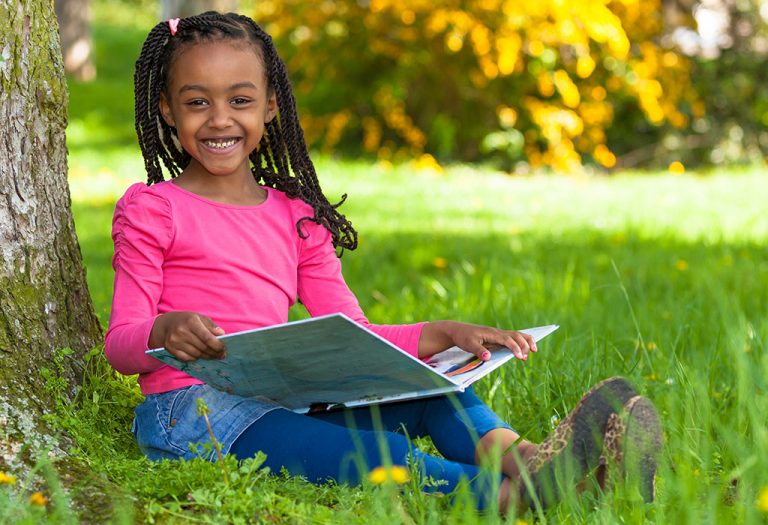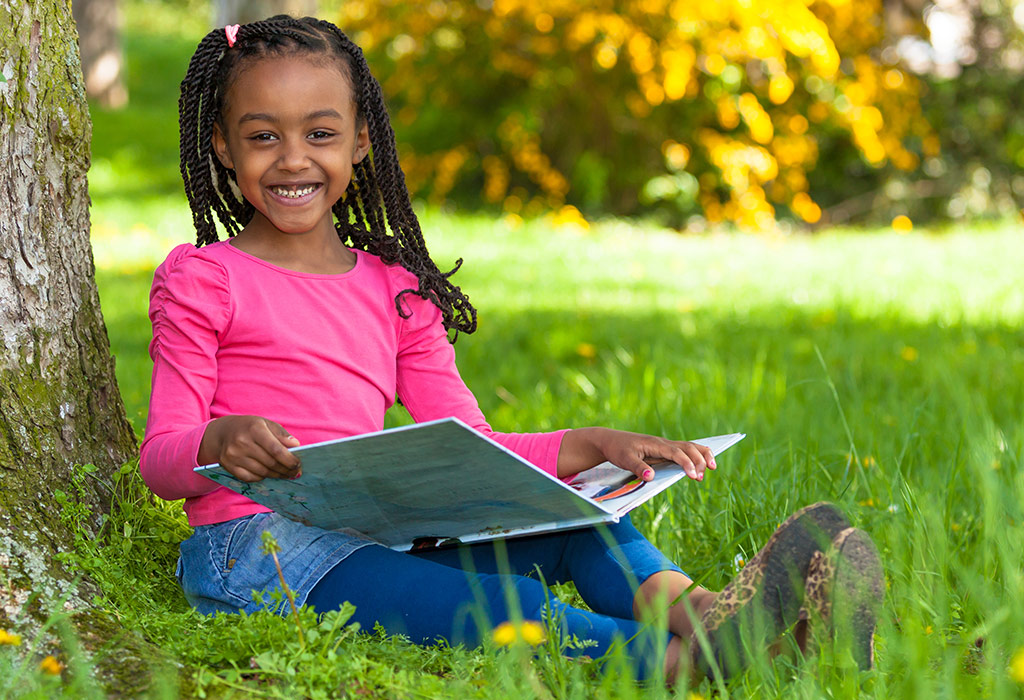 There are numerous benefits to reading comics, particularly at a young age. Here are some of the most important benefits of reading comics.
1. Increased Vocabulary

Reading comics is a great way to learn new words as each text comes with an image or drawing. Children will be able to infer the meaning of new words quickly with the help of comic books.
2. Improved Inferencing

Since comics are rich in visuals, children are able to use it as a base point to infer the meaning of not just words but also concepts that are between the lines of the text. The text of comic books is not as intimidating as that of a regular book and this will help them exercise their imagination.
3. Widened Imagination

The stories and characters of comic books are always rich and layered and will make your child imagine things that are not belonging to the mundane realities of everyday life. The richly coloured images and elaborate detailing will leave an impression on him.
4. Developed Interest in Reading

A comic book is less intimidating to a child than a regular book or novel. Comics also have the same elements as other books do – from plot lines to character development to symbolism to themes, comics have them all.
5. Fun with Learning

After spending hours at school and then a few more studying and doing homework, no child would want to read. With comic books, however, the learning is part and parcel of the story. There are many comics written with themes relating to science, sci-fi, history, and fantasy that your child might enjoy.
6. Learning Values

Like all great books, there is always something to learn from comics too. There are many positive values wrapped up in comics that highlight and showcase the importance of imbibing these values.
12 Best Children's Comics
If you want your child to pick up the reading habit from an early age, give him something that he cannot put down. And what better than a comic book? Here are 12 amazing comic books that your kids will love and believe us these books are simply unputdownable.
1. Odd Duck
Storyline
This comic book revolves around a charming duck and was created by Cecil Castellucci and Sara Varon. It teaches children about accepting their friends for who they really are without judging them. The comic has charming drawings with easy to follow text and concepts.
Content
This heartwarming story is filled with beautiful artwork and has deep-rooted morals that everyone can agree on like inclusiveness and not being judgmental.
Recommended for Ages
This book is ideal for any age group but it is mostly recommended for children between the ages of 6-9.
Moral
A true friend is accepting, inclusive, and does not judge you. Being a true friend is also about having good qualities, being loving and supportive to those you care about.
2. Flop to the Top
Storyline
This comic is written and illustrated by Eleanor Davis and Drew Weing. It follows the fame-obsessed Wanda who finds that her selfie has found internet fame but only because of her dog Wilbur.
Content
This comic has a great message with a hilarious concept that will quickly become the favourite of children and adults alike, especially in today's social media-obsessed culture.
Recommended for Ages
This book is ideal for kids up to 5 years of age.
Moral
Fame and fortune may come in a bundle, but love, friendship, and family are the intangible assets in our lives. It is always important to remember this and one should cherish the presence of those who are close to you.
3. Glorkian Warrior
Storyline
This comic is extremely silly which is exactly why little kids find this 3-part comic series so entertaining. Created by James Kochalka, it follows the adventures of dim-witted Glorkian Warrior and his sidekick Super Backpack.
Content
The Glorkian Warrior is a silly and fun story that is written to teach your child valuable lessons while keeping a sense of humour and learning to laugh at yourself.
Recommended for Ages
This book is ideal for kids up to 5 years of age and above.
Moral
Life can become very serious, it is important to take the time to unwind, laugh, and live to the fullest. The moral of this story is to take the time off and go a little easy on yourself and to learn to laugh heartily. Having a sense of humour is a very undervalued characteristic.
4. Superman Family Adventures
Storyline
This Superman story is for kids below the age of 13. Created by Art Baltazar and Franco Aureliani, the book follows Superman and his supporting characters as they go on adventures.
Content
A tamer, more fun-filled version of the famous D.C. superhero, this comic follows the adventures of Clark Kent and his companions in a much lighter plotline.
Recommended for Ages
This book is ideal for kids up to 6 years of age.
Moral
This comic teaches its readers about doing the right thing under any circumstances. The comic also teaches the importance of humanity and the need to have a solid moral compass.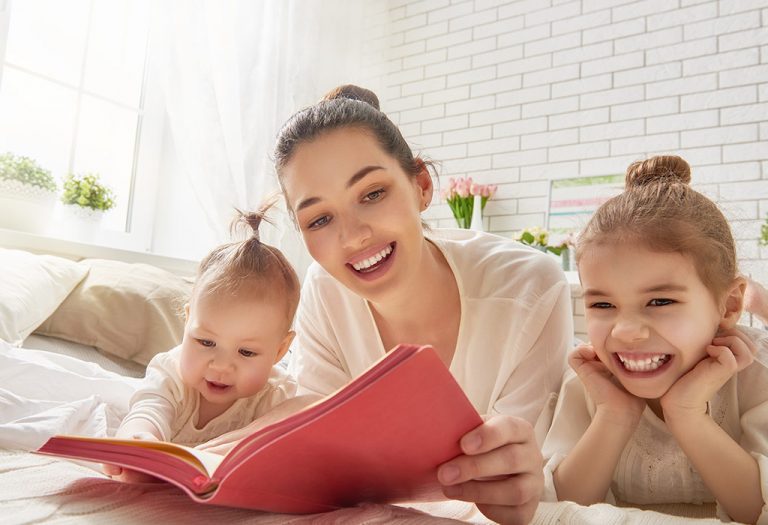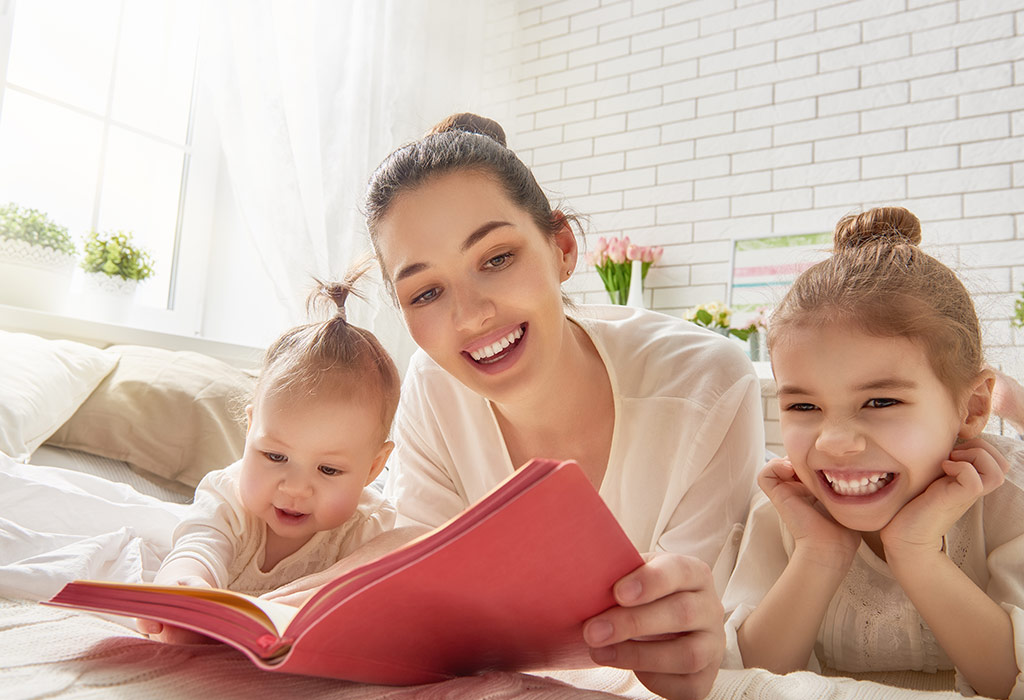 5. Yotsuba
Storyline
Set in the Japanese Manga style, this comic series follows the life of 5-year-old Yotsuba, as she and her dad move into a new neighbourhood and she befriends a trio of sisters living next door.
Content
While this series has been written for children, it is set in the Manga style which is read back-to-front and right-to-left. You might want to help your child with the first few readings while she learns to master reading this style of comics.
Recommended for Ages
This book is ideal for kids up to 6 years of age.
Moral
A sense of curiosity is healthy and that a child's imagination should be encouraged as it can make the most mundane things wonderful and extraordinary.
6. Tinkle
Storyline
A homegrown comic, Tinkle is well known to most adults as they grew up reading the series. It contains a number of recurring characters set in their own world with their own stories. Comics like Kalia the Crow, Supandi, and Shikari Shambu will soon become your child's favourites.
Content
This comic is extremely kid-friendly.
Recommended for Ages
This comic is ideal for all age groups but is recommended for children of the age of 4 and above.
Moral
Tinkle is an anthology of comics. The books stress on the common virtues of being hard-working, honest, and kind.
7. Archie Comics
Storyline
This series began in 1941 and is still going strong. It follows the lives of Archie, Betty, Jughead, Veronica, and many of the students of Riverdale High. With plenty of slapstick humour, these comics are a fun read.
Content
The content of this comic has slapstick physical gags, romance, and humour.
Recommended for Ages
This book is ideal for kids up to 10 years of age and above.
Moral
With a good group of friends to trust and have faith in, any obstacle can be tackled easily rather than when faced it alone.
8. Marvel's Avengers
Storyline
The Avengers were created by Stan Lee and Jack Kirby in 1963 where the superheroes Thor, Iron Man, Ant-Man, The Wasp, and Hulk fight against Thor's brother Loki. They are later joined by the other Avengers like Captain America, Hawkeye, and others.
Content
The content for these comics is based on the classic principle of good versus evil and involves numerous Marvel superhero characters working hand in hand to beat forces of evil.
Recommended for Ages
This book is ideal the children up to 8 years of age and above.
Moral
With cooperation, trust, and teamwork, anything can be accomplished but it is important to keep in mind the reason for which you fight and that love, compassion and a sense of justice are always a great indicator of what is right and wrong.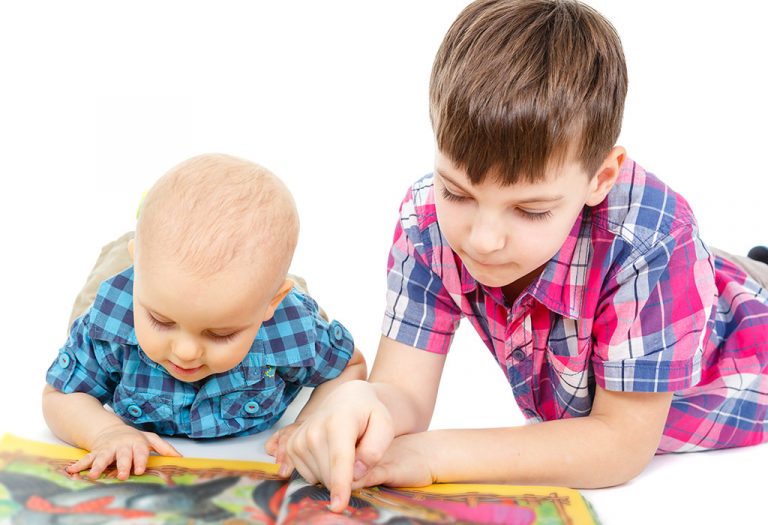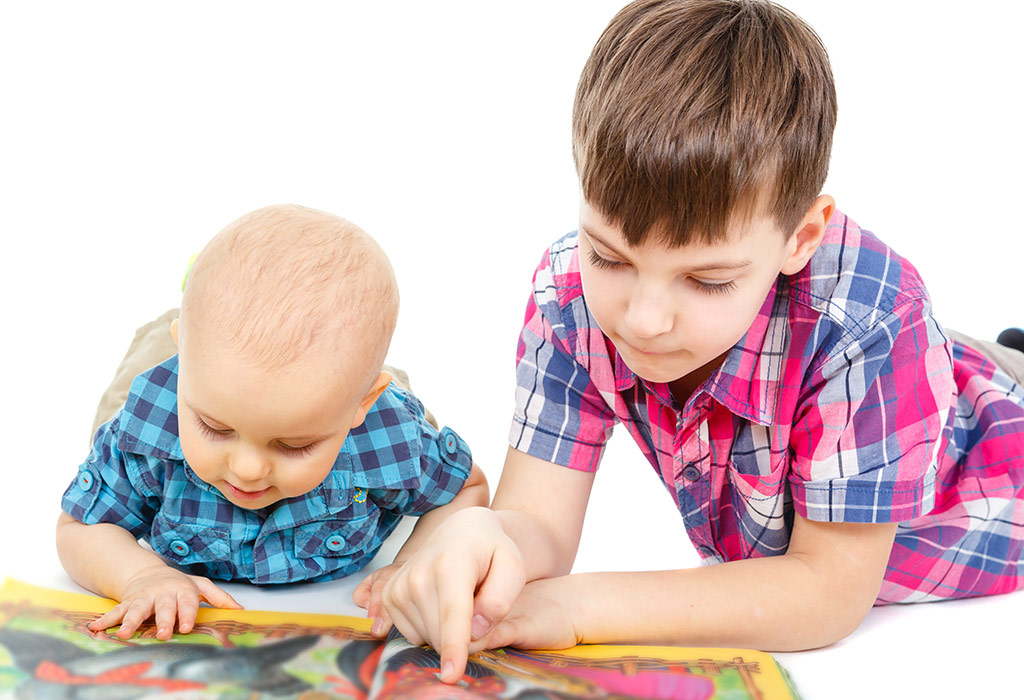 9. Scooby-Doo Team-Up
Storyline
Scooby-Doo and the rest of the gang team up with DC comics characters like Batman and Robin as they solve crime and mysteries in New York City.
Content
It is Kid-friendly content with minimal violence.
Recommended for Ages
This book is ideal for kids up to 7 years of age and above.
Moral
As with most comics for children at this age, it largely talks about teamwork, friendship, doing what is right, this comic also teaches children about being tenacious and trying against all odds in order to persevere and overcome obstacles together.
10. Calvin and Hobbes
Storyline
Created by Bill Watterson, this comic series follows the life and adventures of 6-year-old Calvin along with Hobbes, his stuffed tiger, who comes alive in Calvin's imagination.
Content
Mild slapstick physical humour to keep children entertained. At times there are some high concept pieces that will keep adults engrossed.
Recommended for Ages
This book is ideal for children up to 8 years of age and above.
Moral
Calvin seems like a brat who is always getting into trouble for terrorizing people around him. However, we see that at the heart of the comic is the heartwarming friendship between Calvin and Hobbes who are always there for each other.
11. Peanuts
Storyline
Created by Charles M. Schulz in 1950, this comic strip follows the life of Charlie Brown and his social circle which includes his dog. It is one of the greatest comics of the 20th century and looks at the mundane things of life.
Content
The comic centres around children and is kid-friendly.
Recommended for Ages
This visual novel is ideal for children who are 6 and above.
Moral
This comic stresses the type of relationships we build in our lives, the value of friendship and the sacrifice and compromise that every relationship comes with. It talks about how the relationship we build with the people around us shape us and impact our beliefs.
12. Sisters
Storyline
Written by Raina Telgemeier, the author of the popular Baby Sitters' Club, this comic is her memoir of a road trip she took with her family as a child. It focuses on the relationship with her younger sister and anyone who has a sibling can relate to it.
Content
The comic book shows how sibling fights and this is something that every child must have experienced.
Recommended for Ages
This book is ideal for children who are 8 and above.
Moral
It makes us aware of the bond that we share with our siblings. It is important to truly appreciate and build a strong foundation of love and support with them as they will be your confidants, your shoulder to cry on and your closest friend for the entire span of their and your lives. This comic talks about family and support that is unique among siblings.
There are many comic stories for kids available both online and at bookstores. Take your children to a library or a comic book store. Let them pick what catches their eye and see them light up with the joy of what lies between a few pages.
Remember to encourage your kids to explore stories, while reading to them. A great way to bond with your child is picking those comics that you read as a child and mixing them in with the ones they like. Always encourage them to push beyond their boundaries and learn about stories outside their comfort zone.
Also Read: Animal Stories for Kids With Moral Lessons