Benefits of Journaling for Kids That Parents Must Know About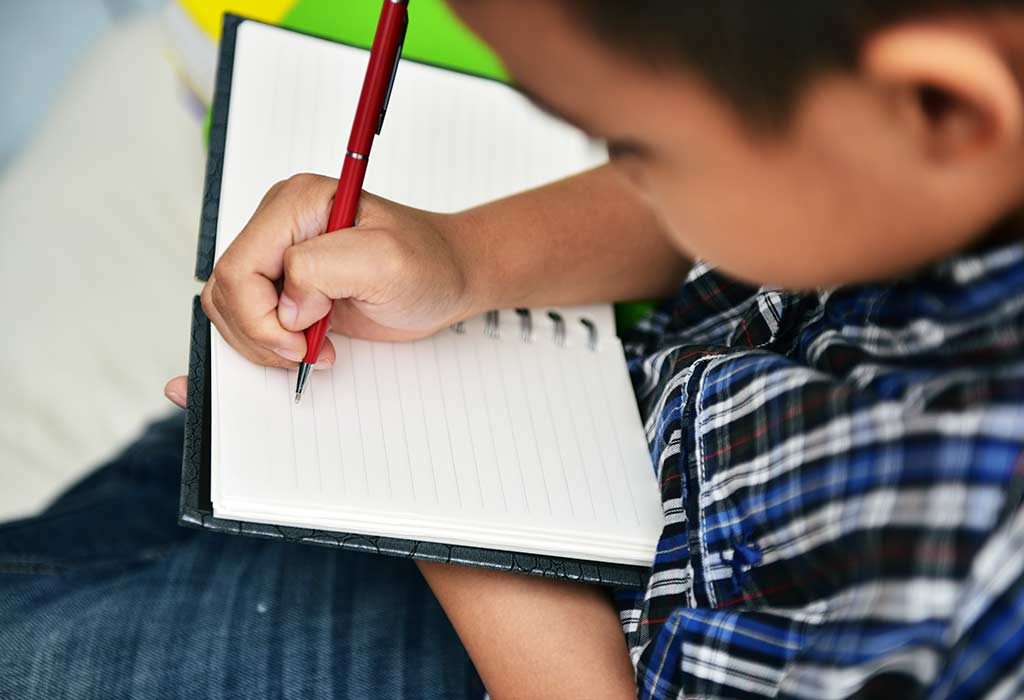 Remember the journal you had as a teen? Maybe you called it a diary, and like most others of its kind, it probably came with a leather or vinyl cover, lots of empty pages, and maybe even a lock and key. If you are one of those parents who never journaled as a child/teen, then you need to know that journaling is an effective tool in helping children regulating their emotions and articulating their thoughts. There are a lot of benefits to journaling, and this article has everything you need to know about how to get your child started with their personal journal.
What Is the Purpose of Journaling?
Journaling is often confused with keeping a diary. While the two have a lot of similarities, diaries are more personal and a book for writing down the mundane passing thoughts and events. Journaling, on the other hand, is more specific and can be incorporated into many different areas of life, especially in education. Journaling is a good activity for children who are reluctant to speak so they can have their own private space to pen down their thoughts. It can also be highly useful as an educational tool when your child has difficulty in any of the subjects. For example, he can have a math journal where he writes down the difficulties he has with concepts along with the formulas and how he overcame the hurdle. Going back through the entries in those journals can help cement the learning process and boost his understanding. Journaling can also be an outlet for children going through difficult times emotionally or psychologically. It is a great way to explore oneself in a non-judgmental way.
Amazing Benefits of Journaling for Kids
Here are some great benefits of journaling for children:
1. It Strengthens Writing and Communication Skills
For long term academic success, it is essential that students learn how to write by clearly expressing their ideas. Poorly written answers or reports result in the student being perceived as a low performer. Continuous writing is the way to hone communication skills, and regular journaling is excellent to build clear communication through writing. The earlier children start with journaling, the better they get at writing clearly with fewer mistakes.
2. Improves Reading and Comprehension
Reading and comprehension skills are essential for everybody. Children need to blend the ability to read with fast comprehension of the content to become proficient in before they get to college. Journaling prompts children to read more from other sources to build their vocabulary and sentence formation in their own writing. This builds the speed with which they read and also their ability to grasp quickly. Rereading some of their old writing also helps with this and to find and rectify errors.
3. Makes Writing Interesting
Children who aren't accustomed to writing can see it as an unconquerable challenge or an ordeal that is only limited to schoolwork. Journaling can change this attitude and help it become one of their best modes of self-expression. It teaches them that writing is fun, especially when it involves pictures, stickers, doodles, and even objects. Journaling also offers the freedom to write in a style that appeals to them fostering a deep love for writing.
4. Stimulates Creativity
The one thing that's common to the super-successful entrepreneurs is their extraordinary creativity in coming up with novel solutions to problems. Journaling, in the form of storytelling establishes neural pathways in the brain that are associated with creativity. By giving your child regular story prompts that involve solving problems, you can build his creative thinking skills.
5. Seeing Things From Different Perspectives
Journaling helps build the thought process by helping them make a realistic assessment of a past situation and see it from multiple angles. This is a skill that's highly useful when rationalizing their position or writing an argumentative essay. This ability to see from different perspectives makes them skilled negotiators in the workplace or wherever they go and ease the situation.
6. Meaningful Expression of Thoughts
When journaling, children have a chance to express their thoughts and resultant emotions more meaningfully. In the long run, this translates to their ability to write an article or an essay in a highly structured and logical manner. This skill in writing is critical to success in high school, and college as writing essays is a key component of coursework.
7. Improves Attention to Detail
When penning down thoughts, every detail needs to be captured within the context of what is written. This builds their observation skills and their ability to recollect detail meaningfully. It can also often lead to picking up information that may have been missed before. Journaling also brings their focus to spellings and vocabulary.
What Types of Journals Can Your Kids Try at Home?
Here are some journal ideas for kids that will help them get started in writing:
1. Nature Journals
A nature journal is one of the best ones to keep them stimulated in more than just thought and creativity but also build their skills in observing and sketching. A lot of things can go into a nature journal including pictures of insects, sketches of leaves and flowers, description of animals and their behavior, and other interesting bits of research.
2. Feelings Journal
A feelings journal can include both written description and pictures describing the state of emotions. It is a great way to build their emotional vocabulary along with helping them narrow down their feelings. Your child can also choose from a feelings wheel or poster or find other ways to express it.
3. Vacation Journal
This one can be more of a family journal and lots of fun when carried out in the right way. The journal can be bigger with descriptions, pictures, and souvenirs.
4. Daily Writing Prompt
This journal is for writing a random topic every day with no limit to what the possibilities can be. Since it'll be a bit harder to come up with topics every day, have them written as and when you get an idea. For example, if you are visiting the zoo, your topic for the day can be- what it would be like to have an alligator as a pet. You could also make up ideas, write them down on paper and fill them up in a journal prompt jar.
How to Get Started With Journaling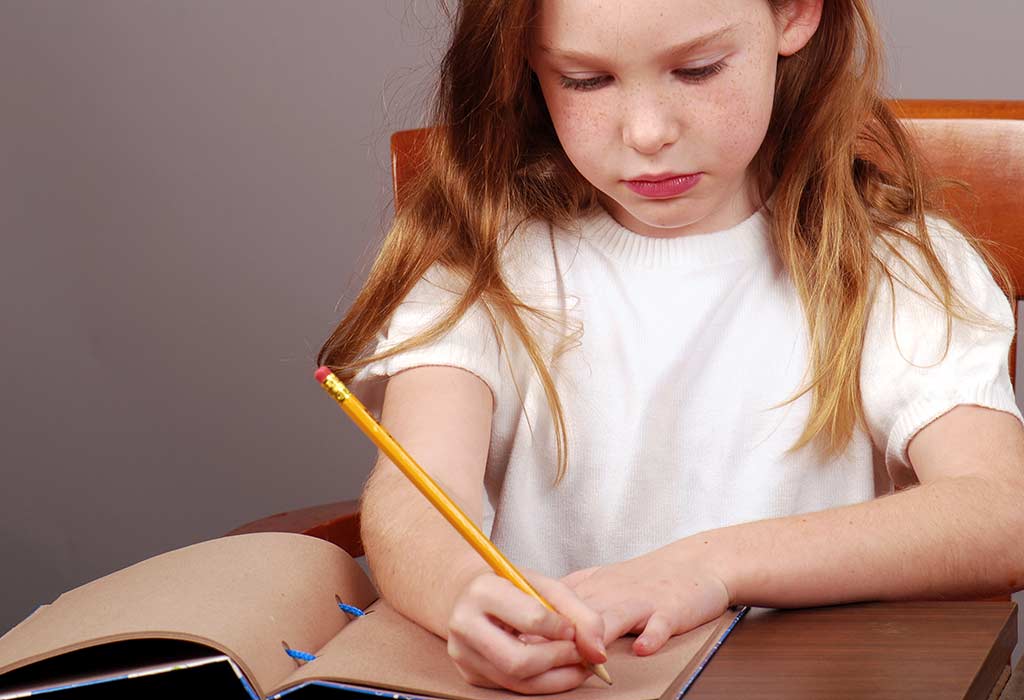 There are a couple of ways to start journaling, including online blogs, vlogs, and journals available at book stores. Here we discuss how to keep a non-digital journal.
Gather Something to Write In
A notebook is really what you need to make a journal. They come in all varieties, therefore, let your child pick what she likes.
If it's a feelings book or a more personal topic, pick one with a padlock and pages with dates on them.
A scrapbook can do well if your child fancies a bigger book to include mementos.
Gather Something to Write With
Pencils or pens of any color they like will work as long as it stands out in good contrast with the paper. A pencil is a good idea as they can erase mistakes or wish to make changes to what they have written.
Some Creative Add-ons
Highlighters, markers, and color pencils.
Stamps and Stickers.
Postcards and photographs from places you have visited.
Souvenirs from outings to sports events or theme parks.
Anything interesting they may have picked up or found such as strange leaves or newspaper clips.
Tape, paperclips, and gluestick to keep things safe.
How Can Parents Make Journaling Effective for Their Child?
A slight nudge in the right direction and your child can surprise you with all the ideas they can come up with. So here is how to make journaling work for your child:
1. Gift Them a Journal
If you have already had a talk on getting started with your child, surprise him with a gift! Spiral-bound notebooks with pencils are the most basic, but if your child prefers something fancier, department stores have plenty of special and bound journals that are great.
2. Buy Good Pens and Stationery
This cannot be overemphasized! The whole point of journaling is that it is fun and interesting. Having the right set of pens can make all the difference for your child in getting them to start. Take them to the stationery and allow them to try out different ones and choose what they like.
3. Allow Them to Have Their Own Style
Too many rigid rules on how a journal should be can make it boring for them, so go easy on what you think is the 'right' way and let them find their own style. As long as they have the essentials such as a date, headline, and a general structure laid out, they can play around with what they find amusing.
4. Keep it Private
This is especially true for a feelings journal since your child may be pouring in all of their thoughts or feelings into a book that feels non-judgmental. Do not force them to share what they don't wish to and allow them to keep it in a secret place.
5. Journal for Yourself
The best way to keep them motivated is for you to write one for yourself. Children love imitating their parents, and seeing you write is a strong motivation for them to start.
6. Try Different Books
Chances are they may even find the book you got for them to be boring. So take them to the store one day and allow them to choose. You may also try digital journaling if you have a laptop or tablet.
Journaling is one of the best habits you can cultivate in your children that will pay huge rewards in the long run in terms of academic success and personal fulfillment. With the journal writing ideas for kids mentioned in this article, you can easily get your child started in the activity.
Also Read:
Role of Parents in Child's Education at Home and School
How to Make Your Kid Interested in Studying
Role of Art in Your Child's Development