140 Cute Nicknames for George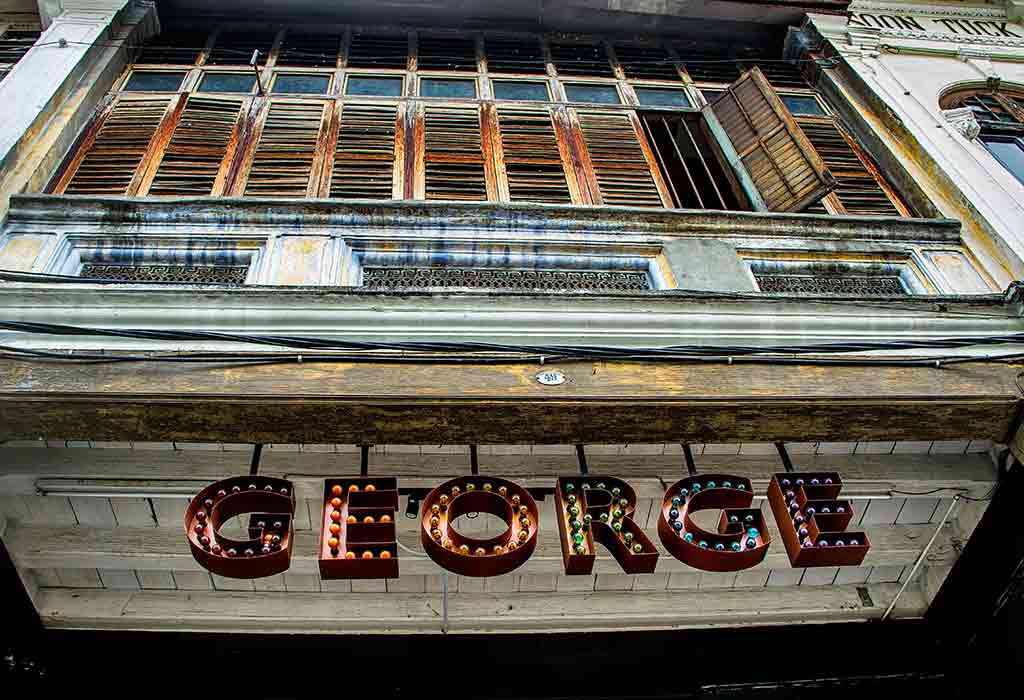 A nickname offers an alternate way of calling your beloved child. As languages evolve, names get shortened or lengthened, and sometimes one version gives way to another. Sometimes modern nicknames grow to be given names in their own right. Common nicknames for George have been used for ages in their creative forms and compliment your baby boy.
Well, well, well, if you're looking for some adorable, funny, and unique nicknames for your little George, then you've come to the right place! George is a classic name that has stood the test of time and has been a popular choice for parents for generations. But let's face it, sometimes you want to call your little guy something a little more playful and personalized.
The options are endless, and the best part is, you get to choose the one that fits your little guy best. So, whether you're looking for something sweet and endearing or funny and playful, these nicknames for George are sure to bring a smile to your face and make your little guy feel loved and special.
Meaning and Origin of George
Derived from the Greek name Georgios that comes from Georgos, George means "farmer/earth-worker" or 'tiller of the soil.' It combines Ge, meaning "earth," and Ergon, meaning "work." Saint George was a 3rd-century Roman soldier from Palestine who was martyred during the persecutions of Emperor Diocletian. Initially, it might have been a name that belonged to the Greek god Zeus Georgos. One rarely used the name in England until the German-born George I ascended the British throne in the 18th century. Later five monarchs were named George, who contributed to its popularity among commoners. Its feminine variations are Georgina, Georgeanna, Georgann, Georgette, Georgia, Georgiana, Georgene, and Georgann.
How Can You Choose the Best Nickname For George?
1. Personal Touch
Consider George's personality and quirks while choosing a funny nickname that fits.. Adding a touch of humour to someone's name can bring a smile to their face and lighten the mood.
2. Stick to the basics
If you're not feeling creative, sticking to common nicknames for George is a safe bet. These include "Geo," "Georgie," or "Jorge." They are easily recognizable and straightforward, making them a good choice if you're looking for a simple option.
3. Use origins and meanings
For those looking to stand out, a unique nickname can set you apart and show your personality. Consider the origin and meaning of the name George, such as "farmer" or "earth-worker," to come up with a unique nickname that fits. A few examples include "Geo-man," "Georgeous," or "Grow-George."
Nicknames for George
Sometimes, people keep sweet and hilarious joke names for their beloved babies. Funny nicknames for George are not designed to tease or bully but show how creative you can get. Here are some adorable nicknames for George:
Adorable Nickname
George is a charming name that lends itself well to adorable nicknames. If you're looking for something that's both sweet and endearing, check out this list of adorable nicknames for George. From the heartwarming "Georgie Bear" to the playful "Georgie Porgie," there's sure to be a nickname on this list that will make your friend feel loved and appreciated. So why not show your affection with a nickname that's as cute and cuddly as your friendship?
Gast
Georgie
Boy George
George of the jungle
Prince George
Gee
Geezy
Geordie
Jory
Jorge
Geo

Georgeanne

G-Dawg
Georgie Boo
Gorgeous
Jojo
Curious George
Joji
Georgie Porgie
Gordy
Orgy
Purge

Georgene

Georgia

Georgi
Georg
Georgius
Judge Judy
Jo
Geor
Gigi
Girgi
Gren
King George
Porge
Georgie-pie
Georgie-bun
Georgie-hun
Georgy-plum
Jug
Georgesome
Georgie-cup
Georgie-love
Georgie-san
Georgie-candy
G-Man
Georgie-Poole
Doddie
Georgie, the man
George-lee
Big G
Georgetron
Jeorjito
Lil G
Greg
G-star
Georgetown
George, the man
George the predator
George the fox
George, the tiger
Georgeston
Georgeon
Georginger
George the star
George the sun
Georgimion
Georgian
Georgianistic
Georgieland
Geormion
George dear
Weasley
Popular Nicknames
George is a classic name that has been popular for generations, so it's no surprise that there are plenty of common nicknames out there for this timeless name. If you're looking for something that's tried and true, check out this list of popular nicknames for George. From the sweet and simple "Geo" to the more playful "Georgie Porgie," there's sure to be a nickname on this list that you and your friend will love. So why not add a little fun and familiarity to your friendship with a nickname that's both popular and personal?
George bear
Georgy darling
Lil Georgie
Juju
George-Kun
Georgy-Kun
Georgy senpai
George senpai
George kaka
Georgy
Gorjie
Georgou
Georgious
Jourgee
Jorgou
Georgeee
Georgous
Gerious
Georgio
Gennie
Gemmi
Gemmi-san
Gemmi-Kun
Gemmi-mun
Gemmi moon
Gemmi bear
Georgeanna
Cute and Funny Nicknames
Who doesn't love a cute and funny nickname for their friend George? If you're looking for something that will make him smile every time he hears it, check out this list of adorable names. From the classic "Georgie" to more unique options like "Gio" or "Gorgeous George," you're sure to find something that will capture his unique personality and sense of humor. So why settle for a boring nickname when you can give your friend something truly special?
Def-Geo
G-Dog
Geezy Peezy

Gorya

Georgekins
Georgie-Land

Gyurka

Georgie Bear
Georgie Boy
Giorgos
Gog
Gorka
Gro


Jurgis

Jack
Job
Joe
Jorn
Midget
Yorche
Catchy Nicknames
Looking for a nickname that will make your friend George stand out from the crowd? Look no further than this list of catchy and hilarious choices of names! Whether you're tired of the same old "Georgie" or want to create a unique nickname based on his personality, there's sure to be something on this list that will fit the bill. So why settle for an ordinary nickname when you can give your friend something truly memorable?
George Bush
Georgina
Gerg
Gerry baby
Giorgis
Gorin
Jerzy
Johnson
Jorg
Yrjo
Creative Nicknames
Are you tired of calling your friend George by his ordinary name? Why not mix things up with a funny and creative nickname? Here are some ideas to help you stand out from the crowd of "Georges" out there. From common nicknames like "Georgie" to unique ones like "Gerg," there's sure to be a nickname on this list that will suit your friend's personality perfectly.
Cabbage
Clooney

Orjan

Gerry
Grace
Jorgen
Joris
Jork
Jurij
Jyrki
The Popularity of The Name George
George is one of the most commonly used names in the Western world in modern times, although its religious significance has waned among new-age parents. With Britain's royal couple choosing it as their son's name, George has certainly made a comeback in terms of its popularity and become a worthy contender as a strong, royal, saintly, yet friendly name. It ranks in the 133rd position in 2020 as per the Social Security website. In 2020, 2746 newborn boys were named George, accounting for 0.150 percent of total male births in the year. The name George was most popular in 2019, with the number of deliveries being 3183, representing 0.166 percent of total male births that year.
Famous Celebrities with the Name George
Many famous Georges are present in diverse professions, including notable actors, athletes, and political figures. Here are some celebrities named George who can inspire your choice of a name:
| | |
| --- | --- |
| Name | Who He Is |
| George Clooney | Actor |
| George Dario Franchitti | Motorsport Commentator |
| George Michael | Singer |
| George Orwell | Writer |
| George Stanich | American High Jumper and Basketball Player |
| George Washington | American President |
| George R.R Martin | Writer |
| George Best | British Footballer |
| George Harrison | Guitarist in Beatles Band |
| George Alexander Louis | The eldest child of Prince William and Catherine, Duchess of Cambridge |
| Prince George of Cambridge | Prince |
| George VI | British king(1936-1952) |
| George Ezra | English singer-songwriter |
| George Bush | American President (1989-1993 ) |
Fictional Characters With The Name George
| | |
| --- | --- |
| George Bailey | A compassionate and selfless character from "It's a Wonderful Life" who learns the true value of life. |
| George Bank | A stern but caring father from "Mary Poppins" who learns to value his family over his job. |
| George Constanza | A hilarious character from "Seinfeld" who constantly finds himself in absurd situations. |
| George Crawley | A noble and responsible character from "Downton Abbey" who must navigate the challenges of being an aristocrat. |
| George Foyet | The main character from "Criminal Minds" |
| George Jetson | A futuristic father from "The Jetsons" who works at a sprocket factory and has a flying car. |
| George Knightley | A gentlemanly and moral character from Jane Austen's "Emma" who helps guide the titular character's growth. |
| George Weasly | A mischievous and humorous character from the "Harry Potter" series who co-owns the joke shop Weasleys' Wizard Wheezes with his twin brother Fred. |
Variations of George
With 123 variants in English, a classic baby name like George feature across different cultures and languages. Here are some variations of the name George:
| | |
| --- | --- |
| Gevorg ( Armenian) | Georgi (Bulgarian) |
| Georges (French) | Georg (Estonian) |
| Jordi (Catalan) | Jor (Briton) |
| Jurjen (Frisian) | Jorgen (Danish) |
| Georgius (Latin) | Georgius (Latvian) |
| Gjorgji (Macedonian) | Gorg (Maltese) |
FAQ
1. Is Gerg And Chuck A Petname For George?
Yes, "Gerg" and "Chuck" are funny and unique pet names for George, in addition to more common nicknames like "Georgie" or "Gio." Feel free to get creative and come up with your own nickname that suits your relationship with him! Who knows, maybe your nickname for George will catch on and become the next big thing!
The most flattering or cute nicknames allow a natural recourse to humor and playfulness that help to communicate our affection for our children. Unique nicknames for George can be refreshing to hear, and they would leave an impression on your child's childhood. Regardless of what nickname for George you choose, your child is sure to be proud of them.
?>