100 Cute Nicknames for Charlotte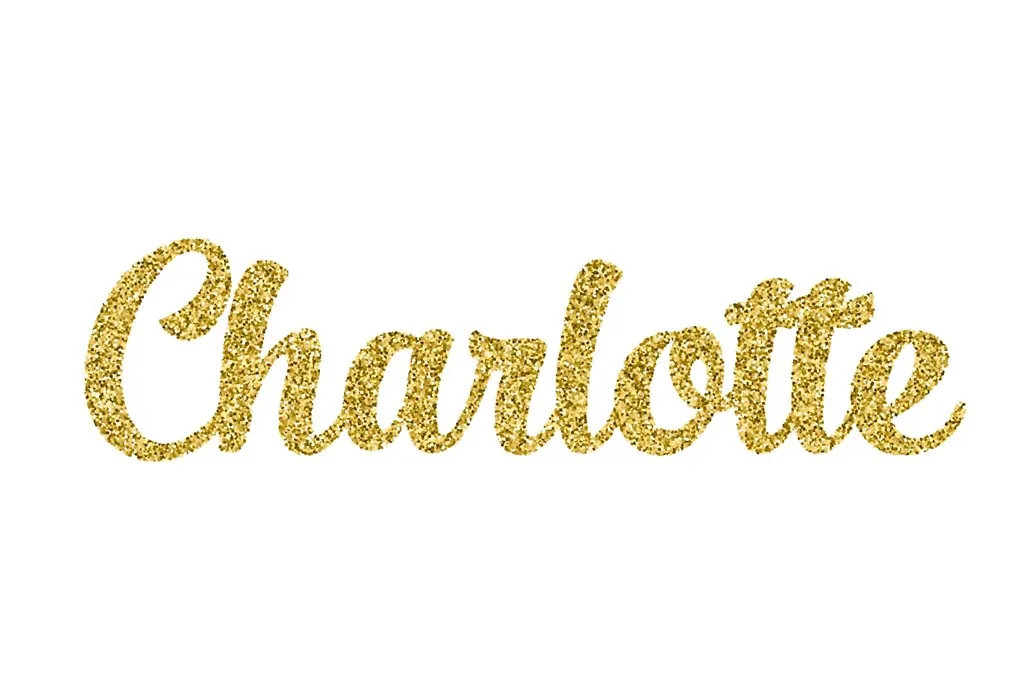 Unique nicknames for Charlotte may range anything in between feminine and sweet to ambiguous yet elegant to suit children's diverse personalities. They have been used for a long time and offer an alternate way of expressing your emotions for your child. Find out the meaning and origin of Charlotte from the information given below.
Meaning and Origin of Charlotte
Originating from France, Charlotte is the masculine equivalent of Charles derived from the Old English word "ceorl," meaning "free man." The word ceorl can distinguish a free person from a slave 'thew' and a noble person 'eorl.' The daughter of Prince William and Kate Middleton, Duchess of Cambridge, is Princess Charlotte, fondly called Lottie, meaning 'free woman.' Parents looking for excellent terms of endearment for their little angel can explore the broad pool of nicknames for the name Charlotte.
Nicknames for Charlotte
Funny nicknames for Charlotte can help to strengthen your bond with your child. It can be a harmless jibe intended not to sound derogatory but to make him feel loved and special. Here are some pet names for Charlotte that will surely make him smile on a dreary day:
Ari
Arla
Arlie
Arlo
Arnie
Cae
Cairo
Callie
Candy
Care Bear
Carel
Carles
Carlito
Carlota
Carlotta
Carlu
Carol
Carrie
Cat
Catty
C-Baby
CeCe
Ceel
ChaCha
Chacolate
Chai
Chai Lotte
Char
Char Char
Chara
Charcoal
Chariot
Charis
Charl
Charlie
Charline
Charlize
Charlo
Charlot
Charlottean
Charlsie
Charmi
Char-Star
Chas
Chat
Chaz
Cheetah
Cheetie
Cheri
Cherry
Cherub
Chewy
Chi
Chia
Chi-chi
Chickie
Chico
Chicory
Chintz
Chip
Chloe
Cho
Choco
Choker
Chuck
Chuck-e-cheese
Chuckles
Churro
Coco
Cookie
Halo
Harley
Harlo
Harly
Iced Char-latte
Karla
Kelly
Lettie
Letty
Lila
Lilo
Lo
Lola
Lotta
Lotte
Lottie
Miss
Ocelot
Olotte
Omelette
Otter
Princess Char
Sea
Sharkie
Sharla
Sharlee
Sharleen
Shea
Sherry
Tottie
Popularity of the Name Charlotte
Since the first half of the 20th century, Charlotte has been a popular feminine name in the U.S. It ranked among the top 100 most popular names from 1908 to 1953. The name's popularity peaked at No. 50 in 1944, before losing steam in 1952. While this name has been in use with the popularity of E.B White's classic novel "Charlotte's Web," it enjoyed newfound appreciation in 2007 after rejoining the top 100 names. In 2011, Charlotte reached the top 50 in 2011 and the top 20 in 2012 for the first time. As per the latest social security administration data, Charlotte broke into the top 10 in 2014 and became the No. 4 girl name in America in 2020.
Famous Celebrities With the Name Charlotte
Famous personalities who have walked the hall of fame have inspired parents to name their child Charlotte. Here are some notable celebrities with the name Charlotte who are idolized for their achievements in various fields:
| | |
| --- | --- |
| Name | Who She Is |
| Charlotte | Princess Royal |
| Charlotte Brontë | English Novelist |
| Charlotte of Belgium | Princess of Mexico |
| Charlotte Gilman | American Writer/Sociologist |
| Charlotte Sullivan | English Singer-Songwriter |
| Charlotte Perriand | French Architect/Designer |
| Charlotte McKinney | American Model |
| Charlotte Church | Welsh Singer |
| Charlotte Caslick | Australian Rugby Player |
| Charlotte Harris | American Cellist |
Variations of Charlotte
Variations of Charlotte are easier to spell and pronounce even if they're linguistically different and have different origins. Here are some ethnic variations of the name Charlotte that might appeal to parents:
| | |
| --- | --- |
| Carla | German |
| Charly | German |
| Carlie | Latin |
| Charo | Latin |
| Chara | German |
| Char | German |
| Karla | Greek |
| Karli | Slavic |
Stylish without being pretentious, Charlotte is an endearing name with a significant heritage amongst royalty and beyond. Similarly, the common nicknames for Charlotte are effortlessly chic enough to counter her elegance. So, when it's time to gift your very own Charlotte a cute nickname, you can choose from these nicknames for Charlotte that can quickly become her favorite and stick with her for a lifetime.