What a Beautiful Coincidence! Kareena Kapoor's Baby Will Be Born On This Very Special Date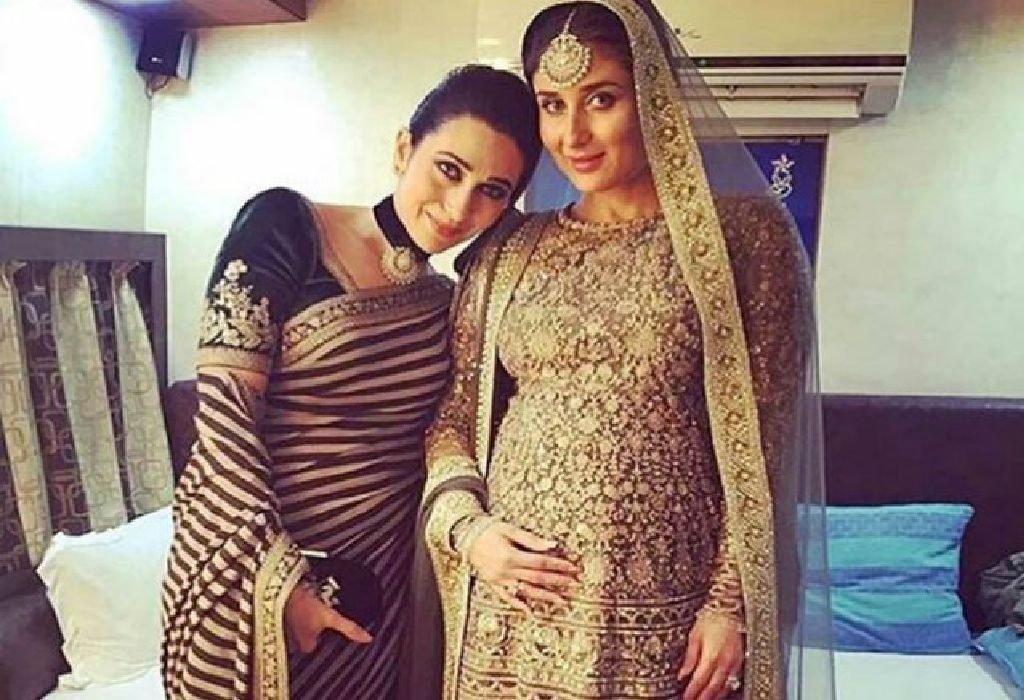 Remember the day when you first found out you were pregnant? Starting then, you began an exercise to figure out exactly when your bundle of joy would come into your world. How should you calculate the delivery date? Would it be summer or winter? We just cannot wait for our baby to be in our arms and keep counting months into the future. Kareena Kapoor, Bollywood's favourite mom-to-be, is expecting her first baby in December this year. But what the doctor revealed about her expected due date is one of the most beautiful coincidences we have ever seen!
Bebo's pregnancy term is being supervised by a leading gynaecologist in the same South Mumbai hospital where her elder sister Karisma delivered her son Kiaan.
During her periodic checkups, her doctor told her something that's no less than a brilliant surprise. It seems her first baby is all prepared to come into the world either on December 8 or December 14 this year
. And guess what those dates coincide with? Her mother-in-law Sharmila Tagore's birthday and her granddad Raj Kapoor's birthday respectively!
This means December is ready to become a month of grand celebrations for the Kapoor and Khan khaandaan!
Since it is Bebo's first pregnancy, slight changes in schedule cannot be ruled out. Usually, the due date is calculated based on the Naegels Rule which uses your last menstrual period to determine your expected date.
For example, if the first day of your last period was 1st June 2016, your expected due date is 1 June minus three months, i.e. 1 March 2017.
However, this date may change based on several factors such as if the mom-to-be has a history of irregular menstrual cycles.
But Bebo's predicted due date ties in so beautifully with her family that we really hope it doesn't change! We can only imagine the joy of future birthday celebrations when the grandparents and the grandchild celebrate together.
Kareena Kapoor's pregnancy journey is proving to be a fascinating sneak peek into the way the society functions and thinks about moms.
Many of us have questions to ask about whether the mom to be will work after her delivery and indeed, why is she working during her pregnancy?
We question clothes, habits, lifestyles and finally, the gender of the unborn baby. While this is a very fascinating subject of discussion,
it may not be a good idea to bombard the parents with such personal questions. After all, a healthy baby is priority, irrespective of the gender!
"Wherever I go these days, there is just one question asked, which I think quite intrusive. Still, both Saif and I are asked, 'Is it a boy or is it a girl? Have you found out?'
And I am like, excuse me, what difference does it make? I am a girl child; I would love to have a girl, what is the difference? Probably I have done more for my parents than a son would."
Meanwhile, Bebo is making the most of her pregnancy by eating well, spending time with her loved ones, and also maintaining all her work schedules.
She is following the advice of her nutritionist Rujuta Diwekar and opting for seasonal, local food instead of anything exotic.
Her usual diet at this time comprises a homegrown banana, dal chawal or roti sabzi – nutritious, filling and safe. She's also busy planning the interiors of her new house in Bandra which will have a garden,
a terrace and a big bookshelf. The bookshelf is for the new Dad-to-be Saif Ali Khan who is an avid reader and hopes to pass on this habit to the baby!
Come December, Bebo's first baby will enter our world. He or she will bring the family immense happiness in the way only babies can !!!