4 Year Old Birthday Party Ideas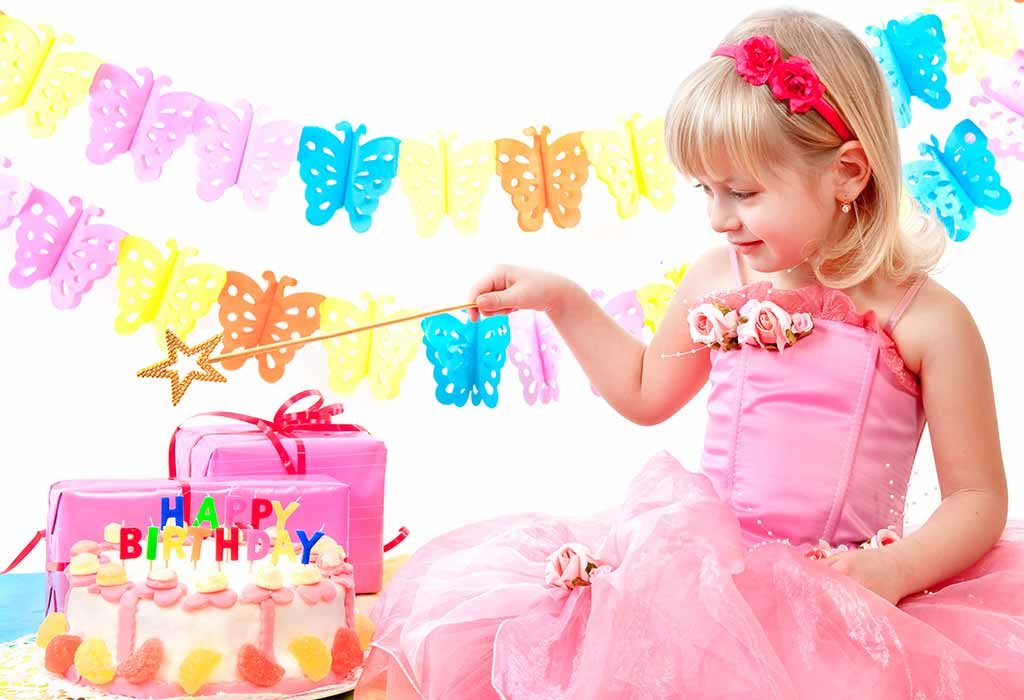 In this Article
Your little baby is four already! It has been a whole year of accomplishments since your child was three, and it's the time to celebrate that. You want to organise a huge birthday party for your young child because he is turning four. We have come up with some four-year-old birthday party ideas to assist you in organising the celebration. The special day for your child merits a lavish party. Talk to your child before organising the party because they are old enough to express what they want and like.
Four is the age where the birthday party is just as much for your child as it is for their friends and parents who accompany them. By now, they can indulge in sustained activity but not as much as a five-year-old would. However, that shouldn't stop you from throwing a great party with lots of fun activities and games!
Birthday Party Ideas For Your Four-Year-Old
There's a lot that goes into a great birthday party that stays memorable for years, and it all begins with a good plan. Here's all you need to know on how to plan your four-year-old's birthday party:
Preparing The Guest List
By now, you would have experienced that having too many guests is a recipe for quickly turning into chaos, and you'd spend more energy keeping things in line than enjoying the party. So if your child attends preschool, get a list of the children they most associate with from the teacher. If you have friends who have kids, they would fill up the rest of the spots on the guest list. Design your invite after the party's theme and distribute them to the intended guests. The invite should have all the instructions on the dress, schedule and even a venue map.
Deciding The Timeline And Venue
Say you decided to invite 10 of your child's friends or maybe 15; the guest numbers would begin to approach 40 or more. It should suffice if your house has enough room and a backyard to accommodate all. If your guest count goes over 50, you need to consider a separate venue. Since any party would get extended longer than expected, plan it for two hours with a timeline similar to this and improvise with the flow:
15:00- Guests arrive at the party. Have a game for the kids to indulge in until everybody arrives, such as play dough, blocks, colouring sheets or something similar.
15:15- Start the party games! Have four or five games on hand if the kids don't like what you offer or finish it sooner.
15:45 -Activity time! Have a bunch of activities prepared for them, like crafts or finger painting. If you have scheduled an entertainer, such as a clown or a magician, this slot can take it up.
16:15 – Cake cutting time! Sing a happy birthday and cut the cake. Serve the guests cake and snacks.
16:45 – Opening presents. This is the end of the party, where each guest sits with your child and opens the present they got. The guests also receive a goodie bag with party favours
Add an extra 45 minutes if you wish to serve lunch or dinner. Cutting the cake in the end also means you won't have to contain all the sugar-high kids for too long before the party is over!
Choosing A Theme
The theme is what adds fun and direction to the party. Girls and boys would want different themes based on what they liked. So here are some 4-year-old birthday party themes:
Themes for a Girl
1. Princess Birthday Theme
The princess birthday party is one of the most common that four-year-old girls love. The party involves your daughter dressed as a princess and the venue decorated as a royal palace. Decorate a chair to look like a throne reserved only for your daughter. Have a Royal Ball for the birthday princess and the attending guests with music and dance. The birthday games can involve princess party games and party favours such as wants with a crown, pretty bracelets and necklaces. To make it more realistic, make a royal invitation on marbled paper with the message written in medieval English.
2. Mermaid Birthday Party Theme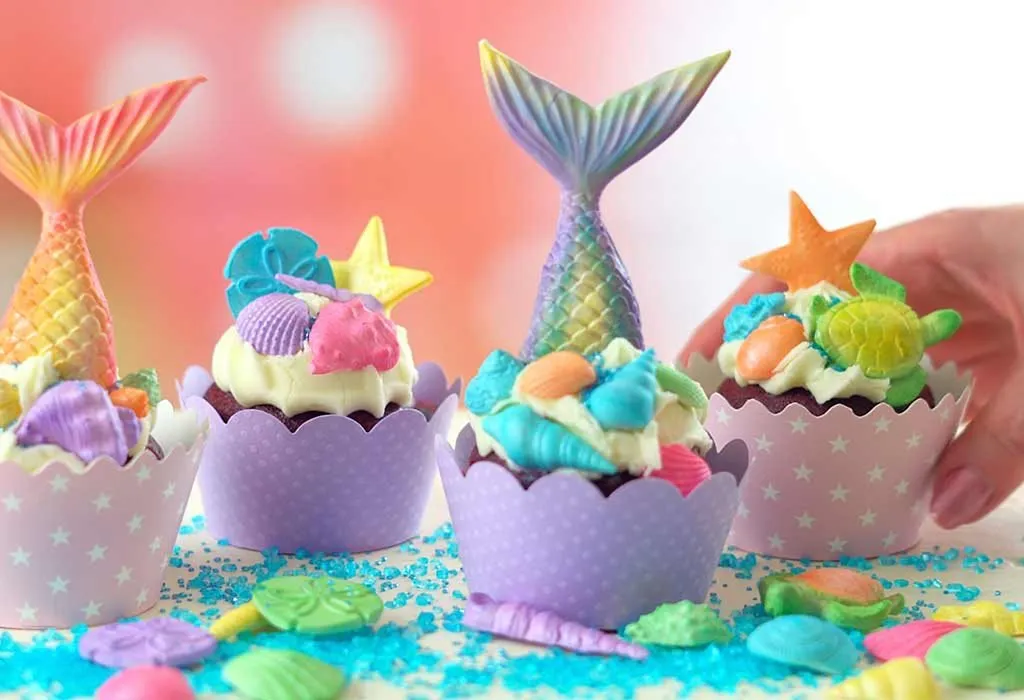 Dress your daughter in a custom-made mermaid dress, and have the guests attend with aqua-themed colours such as deep blue, coral and white. Include games such as Sea Sand Dig, where the guests dig for hidden items in the sand, and shark and fish game of tag. The venue can be decorated with undersea themes such as cardboard coral, nets on the wall, flotation tubes, seaweed made out of crepe paper and more. It's even better to book a venue with a pool or get an inflatable pool.
Luau
Nothing is cuter than seeing a group of young children wearing grass skirts, right? So students can wear them while performing the traditional hula dance and keep some lei necklaces, bracelets, and headbands on hand. Beach balls are great party favours. This Hawaiian party will be a hit with the youngsters.
Slumber Party
When school is a pyjama day, preschoolers enjoy it! Use vivid colours to decorate the gathering space. So that they can cuddle up next to one another, ask the visiting children to bring a blanket.
Tea Party
A dress-up tea party will always be in style. Ask the kids to bring their favourite doll or stuffed animal as a date. Pick up some costume jewellery at the party store. Make some herbal tea and add in some frozen fruit. Serve this with finger sandwiches and birthday cakes.
Themes for a Boy
1. Teenage Mutant Ninja Turtles Party Theme
A TMNT theme party is something that would resonate with both the dads and their boys. Since there are four turtles in the TMNT, your son can dress up as his favourite turtle. Include in the invite that the rest of the boys can dress up as all the other turtles except what the birthday boy chooses. As part of the TMNT 4th birthday decoration ideas, you can decorate the house with Ninja-themed items such as swords, shields, shurikens and bamboo sticks. Include TMNT themes games such as Sword relay and an obstacle course that involves jumping, crawling somersaults and more.
2. Frosty The Snowman
This is one of the coolest winter birthday party ideas, where your boy gets to dress up in a snowman costume. The cake could be a small-sized snowman, and the venue decorated in white with cotton and white foam snowflakes. The kids will also love-themed games such as snow sledging down an inclined board which involves a wagon made to look like a snow sledge. All the kids get a turn on the sledge. The party favours include scarves, hats or mittens, candy canes and more.
Trains And Planes
Set up some train sets so the youngsters may play with them. Make paper aircraft with them. Let the planes take off; the one who flies the furthest wins.
Camping
Include traditional camping activities like roasting hot dogs, reading stories around a fire, and playing games in the backyard. You might provide the youngsters with magnification glasses to examine nature up close.
Fort Building
On your four-year-old birthday party ideas, old's host a fort-building party. Keep only chairs and tables in a space. Keep a basket with plenty of sheets and blankets. Fill a different basin with cloth pins and clips. The only thing left to do is to let the youngsters build a fort!
A Nice Birthday Cake
The cake is the highlight of your party; therefore, it's best to have it made by professionals who can tailor it to the specific theme. If you're a pro at baking yourself, then you can buy character cake pans and make it however, your child wishes it to be.
Meal Plan
Your meal plan can include these:
Home-made pizzas
Macaroni and cheese in small cups
Cakes and sandwiches cut into shape with a cookie cutter based on the party theme
Crackers and snacks like pretzels
Fruit or vegetable salad
Cookies, cotton candy and cupcakes
Juice boxes
Games And Activities
Here are some fun games and activities to keep the kids on their toes the whole time:
1. The Outer Space Activity
This is one of the coolest 4th birthday party ideas, boy, that you can come up with for your child interested in the sky and outer space.
How to Play
Buy Styrofoam spheres and planet figures from a hobby store, along with plenty of cardboard, craft glue and colours.
The parents and their kids can sit and make planets, astronauts, spaceships and UFOs out of the stuff.
2. The Paint Party
This is fun, no matter what the theme is.
How to Play
Provide your guests with a canvas and a palate with a paintbrush
The guests will have to paint something original regarding the theme of the party
If there's an artist among the parents, they can even offer face paints
3. Lego Games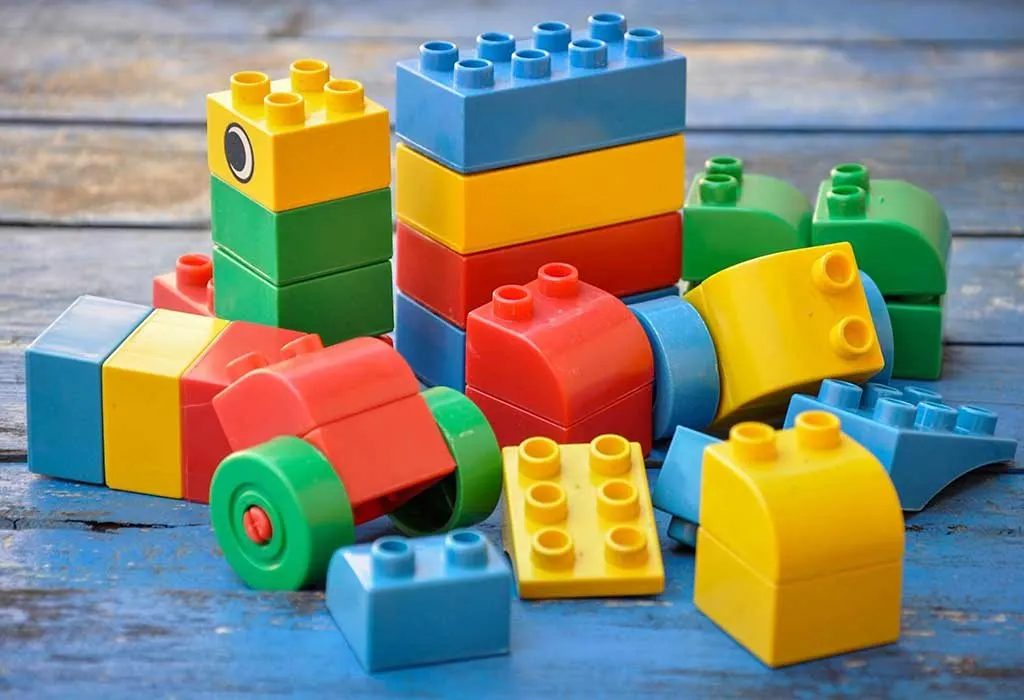 Besides the obvious, you can turn this into a treasure hunt.
How to Play
Have an incomplete model built out of the Lego bricks and hide the parts that would complete it in the garden or the sandpit. Let them find the missing bricks and complete the build.
Make a Lego Pinata
4. Games like musical chairs
There's nothing like some high power activity to blow out all that energy.
How to Play
Set up a number of games, such as musical chairs and hot potato
Set up nets on the wall and play basketball with foam balls
Have an egg on a spoon or hula hoop contest
5. Under the Ocean
A cool game for a mermaid 4th birthday party ideas, girl.
How to Play
Offer your guests corrugated cardboard, scissors, streamers and glue.
With the help of the parents, they make undersea creatures such as fish and octopuses.
They can also make and take home their own treasure chests.
6. Inflatable Bouncy Castle
Who wouldn't love these?!
How to play
Have a few adults supervise from the inside and the outside.
Play music and allow the kids to dance.
Take a break for a small sip of juice and get back to dancing.
Party Favors
Party Favors for four-year-olds can include:
Storybooks
Playdoh and cookie cutters
Crayons with a colouring book
Soft toys
Necklaces or bracelets
As your children get older, they would love to have an elaborate birthday party. With careful planning and preparation, you can pull off a great themed party for your four-year-old and make it memorable for years to come.
Also Read: Creative Birthday Party Ideas for Kids (1 to 8 Years Old)