Best Vacations For Kids – 16 Exciting Places To Visit With Your Child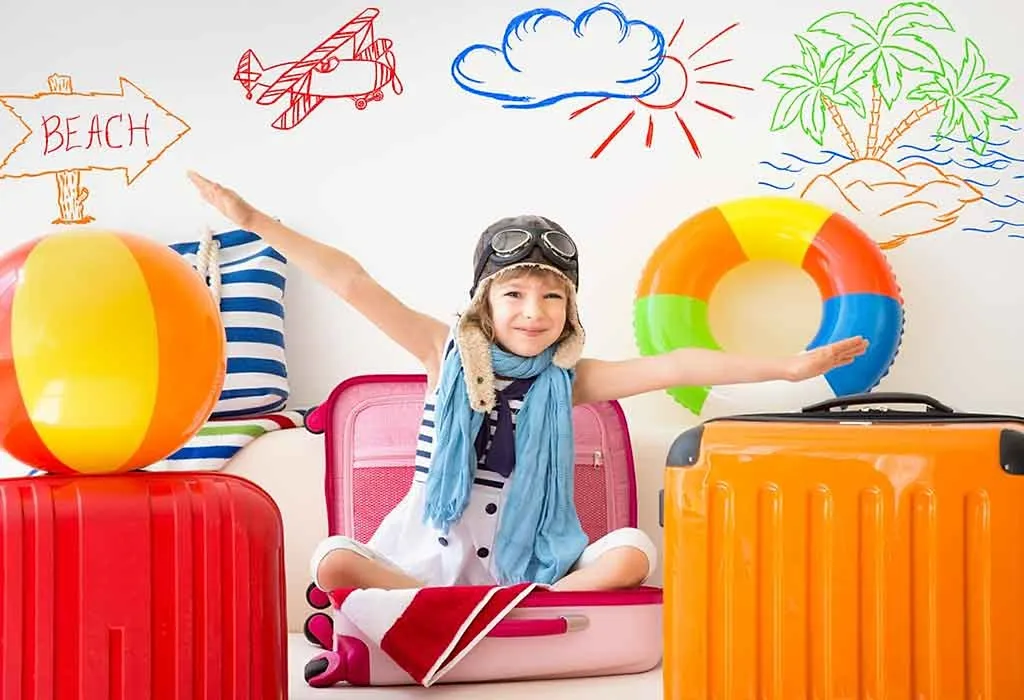 In this Article
Which are the childhood moments that are etched deep in your memories? Well, that may not take long because these may be the ones when you had some rollicking fun with your family and friends and toppers on the list may be the ones of vacation times!
Do you also want your kiddo to make such wonderful long-lasting memories on a family trip? Well, if the answer to that question is a big and loud YES, then we are here to help you to choose some of the best vacation destinations that will blow your kids' minds! Read this post to know some of our top picks for fun vacations for kids!
Top Kid-Friendly Vacation Destinations
As a couple, planning a vacation may not be that big a task but when a vacation involves kids then it requires some serious thinking! So, if you are looking for some amazing, exciting, adventurous and fun places to take on vacation, well, we have you covered! Here are some of our all-inclusive vacation recommendations in a random order that you can go as a family!
1. Miami Beach, Florida
One of the best beach vacations options, Miami Beach will be a total winner with your kids.
Recommended Age : Enjoy a beach vacation with your kids who are in the age bracket of 5 to 13 years of age.
Key Features : Apart from basking in sun on the golden sandy beaches of Miami, you can take your kids to Miami Children's Museum, graffiti touring at the Wynwood Walls, airboat tour at Sawgrass Recreation Park, etc., and these are some of the many activities that you must check out with your kids!
Where Can You Stay : Hotel South Beach and Loews Miami Beach Hotel are some of our recommendations. Both of these hotels offer umpteen kids' related amenities and activities.
2. Chicago, Illinois
Chicago is one of the best vacations for toddlers and younger kids as the place enjoys pleasant weather almost all through the year!
Recommended Age : An ideal holiday destination for kids aged 2 to 10 years of age.
Key Features : Shedd Aquarium can be enjoyed too for some underwater beauty, you can have some real submarine fun at the Museum of Science and Industry, do not forget to take a leisure stroll at Lincoln Park Zoo amongst other thrilling activities.
Where Can You Stay : Embassy Suites on the Magnificent Mile is a good family-friendly option. The hotel is in close proximity to the shopping areas, Riverwalk, and local eateries.
3. Yellowstone National Park, Wyoming
If your kid likes to have some outdoor fun, Yellowstone National Park can be an exciting holiday spot!
Recommended Age : It is a perfect holiday option for kids more than 6 years of age!
Key Features : Other than camping on the site to spend some good quality time with family, you can also go fishing and hiking with your kids.
Where To Stay : There are vast campsites where you can camp and set up your tent or park your RV, which are in the close proximity of Mammoth Hot Springs.
4. Walt Disney World Resort, Florida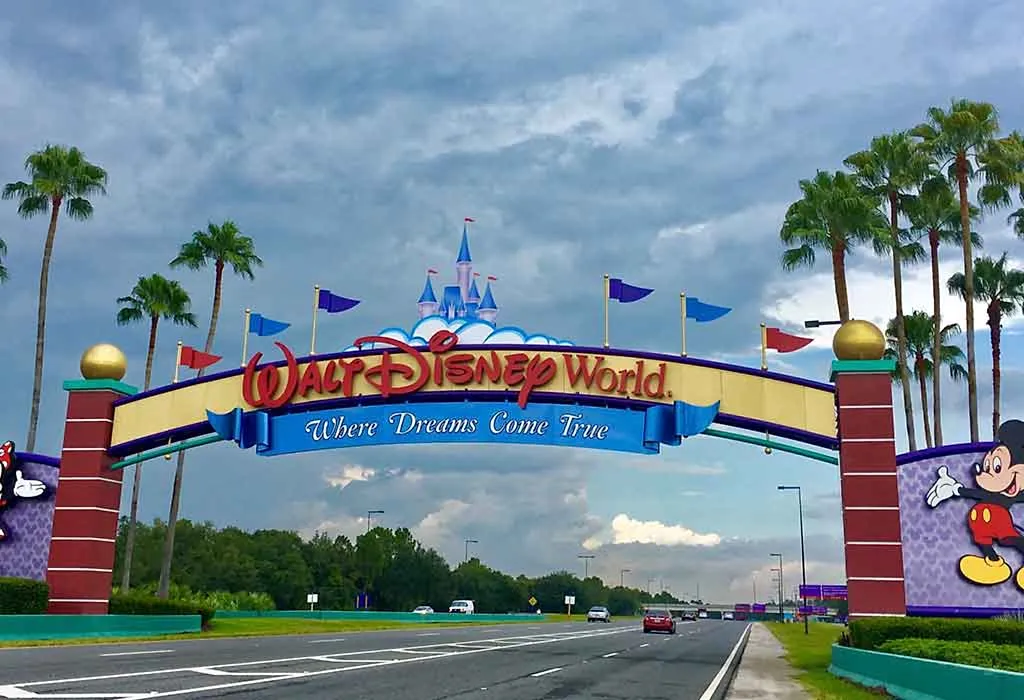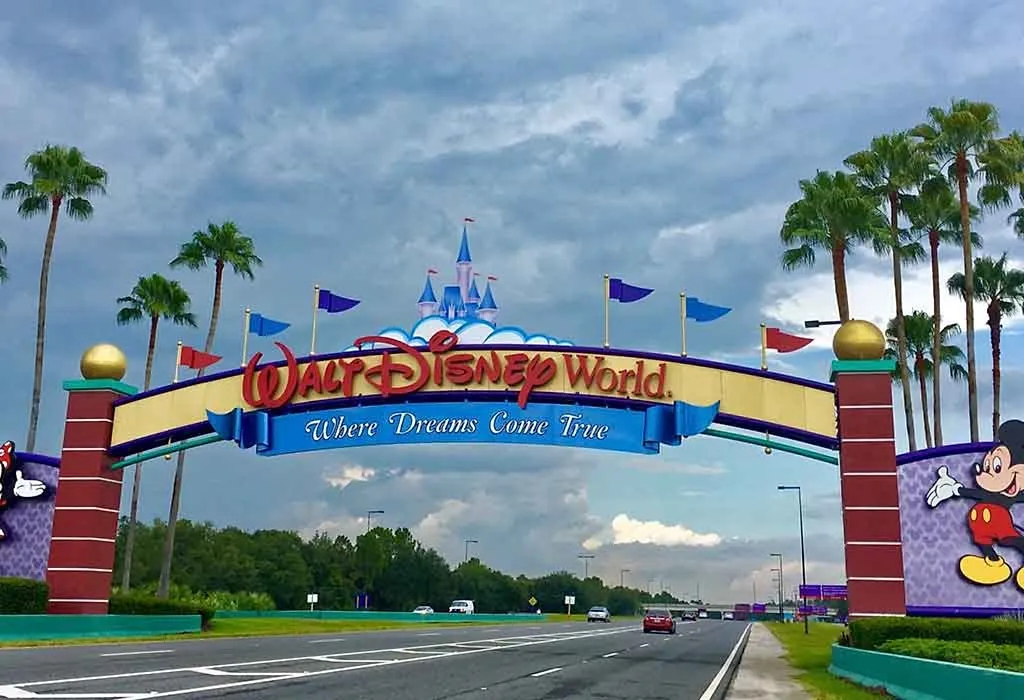 Undoubtedly one of the best vacation spots for kids of all age groups, Walt Disney World Resort has a lot to offer for your kids!
Recommended Age : Ideal vacation spot for kids more than 6 years of age.
Key Features : Apart from other famous and well-known attractions, the latest addition that includes Star Wars: Galaxy's Edge makes it a hot favorite amongst kids.
Where To Stay : The resort offers many themed family-friendly options that include Disney's Fort Wilderness Resort and Disney's Animal Kingdom Lodge.
5. San Diego, California
For options of best vacations for 5-year-olds, San Diego is one place that can offer a thrilling and exciting experience for your kiddo!
Recommended Age : Perfect holiday spot for kids in the age bracket of 2 to 8 years!
Key Features : Explore one of the best Zoos in the world with your kids and take a tour to SeaWorld to view the spectacles of the underwater life. The weather remains pleasant all around the year, so don't forget to wander through the breathtaking Gaslamp District.
Where To Stay : For a luxurious staying experience, book yourself at Hilton San Diego Resort & Spa, which also boasts of a spectacular outdoor pool!
6. Waikiki Beach, Hawaii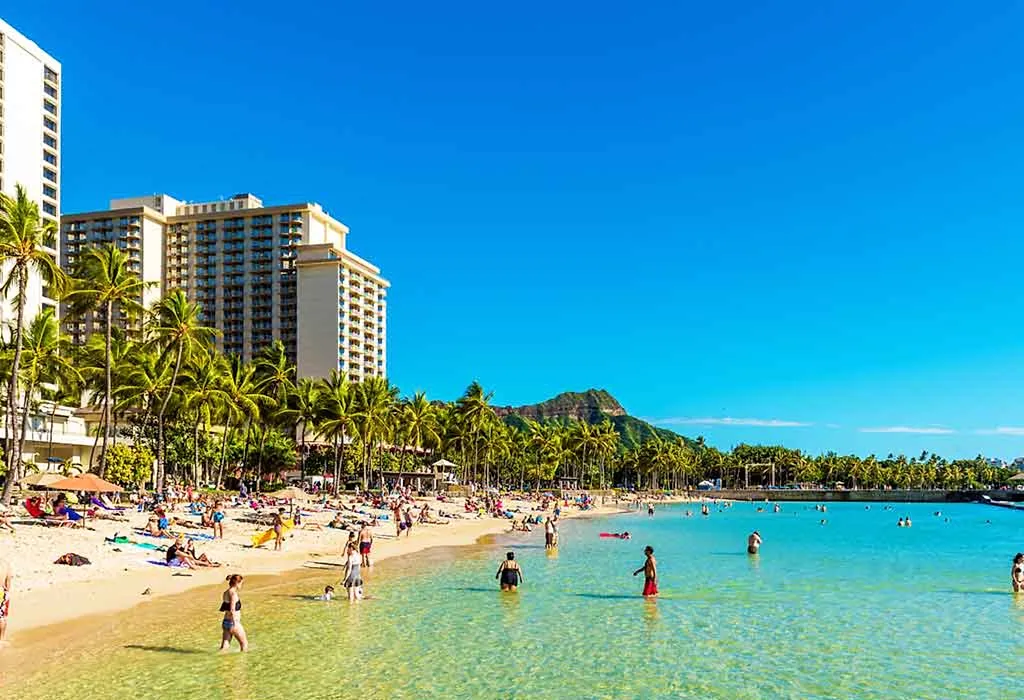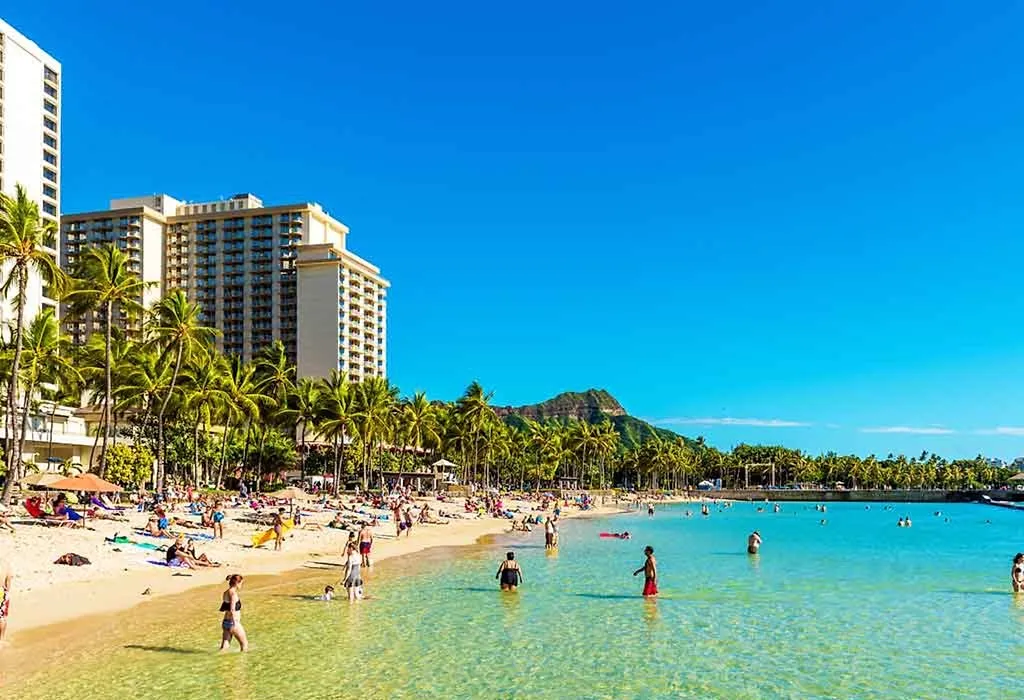 If your kids are water babies and love to explore beaches, Waikiki Beach has much to offer!
Recommended Age : A great vacation destination for kids under 10 years of age!
Key Features : Apart from an exciting trip to Honolulu, hula shows and trips to zoos are some of the activities that you can undertake at Waikiki.
Where To Stay : You can pick and choose from umpteen family-friendly options but our top pick remains Grand Waikikian by Hilton Grand Vacations Club. Your kids can enjoy the kid's club, swimming pools and various other kid-friendly amenities offered by the hotel.
7. Sesame Place, Pennsylvania
Whether your kiddo is a diehard Sesame Street fan or not, this place can be without a doubt one of the best vacations for kids under 10 years of age!
Recommended Age : A fun place for kids anywhere from 6 to 10 years of age.
Key Features : The theme based water park is situated in Langhorne and it is the place where all the fun happens! All the activities are based on the famous Sesame Street characters that will sweep your kids off their feet.
Where To Stay : Radisson Hotel Philadelphia Northeast and Courtyard by Marriott are some great options for lodging and both these hotels are also the official partners of Sesame Place theme park.
8. San Francisco, California
Enjoy the lively city that has many adventurous and exciting options for your kids.
Recommended For : Kids over 10 years of age and teens would love to explore this vibrant city.
Key Features : Have an adventurous trip to Pier 15, take a ferry ride to visit Alcatraz or Sausalito, enjoy museum tours and spend time exploring this exciting city.
Where To Stay : Experience the luxury of staying at Fairmont Heritage Place Ghirardelli Square that is located very close to Ghirardelli Chocolate Factory.
9. Wisconsin Dells, Wisconsin
A city that boasts of a number of the theme-based park that can be a perfect spring break vacation option for your kids!
Recommended Age : Ideally suited as a vacation option for kids over 6 years of age.
Key Features : If your kid is a theme park junkie or enjoys spending time at theme parks, the vacation to this place will like a dream turning into reality. Do check out Noah's Ark, which is the biggest water park in Wisconsin. Also, check out Chula Vista Resort and Mt. Olympus Water and Theme Park amongst other exciting options.
Where To Stay : One of the most sought after staying options at Dells is Great Wolf Lodge, which is an indoor water park cum resort. Do not forget to check out some great dining options, shopping places and tons of other thrilling activities.
10. Boston, Massachusetts
Have a vacation with your kids at Boston that they will remember for the rest of their lives.
Recommended Age : Boston is a perfect holiday spot for middle school to high school-aged kids.
Key Features : Have a splendid summer fun at Boston with exciting museum tours, New England Aquarium, Freedom Trials, parks, etc. If your kid relishes seafood then you must check out some delectable seafood delights that are easily available at local eateries.
Where To Stay : Conveniently located at a comfortable distance from most sightseeing options, The Boston Marriott Long Wharf is where you can book your stay!
11. Grand Canyon National Park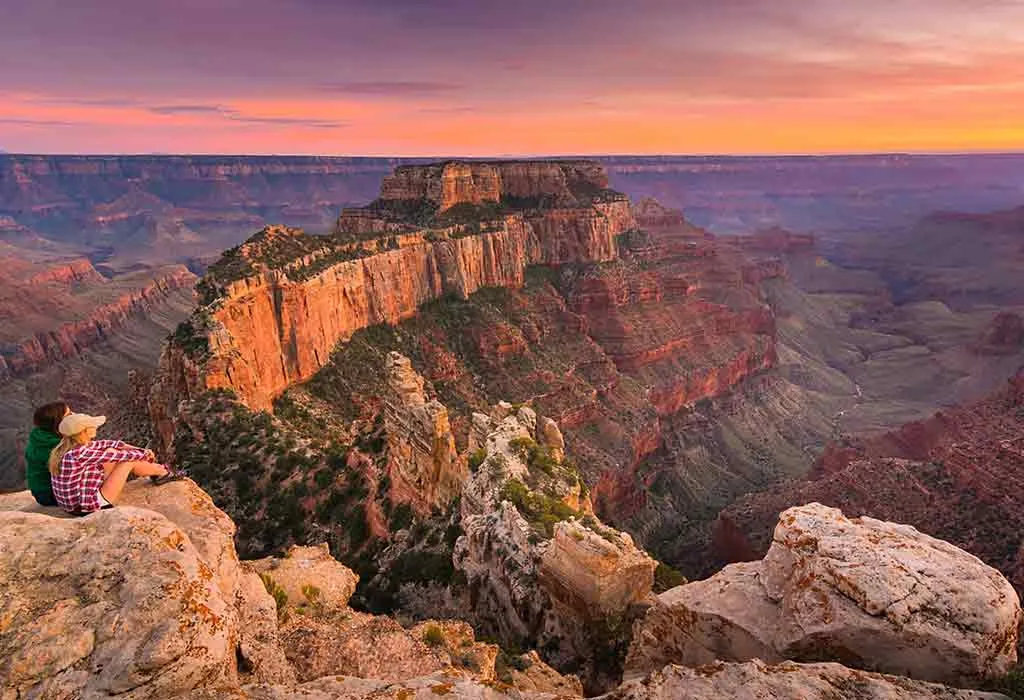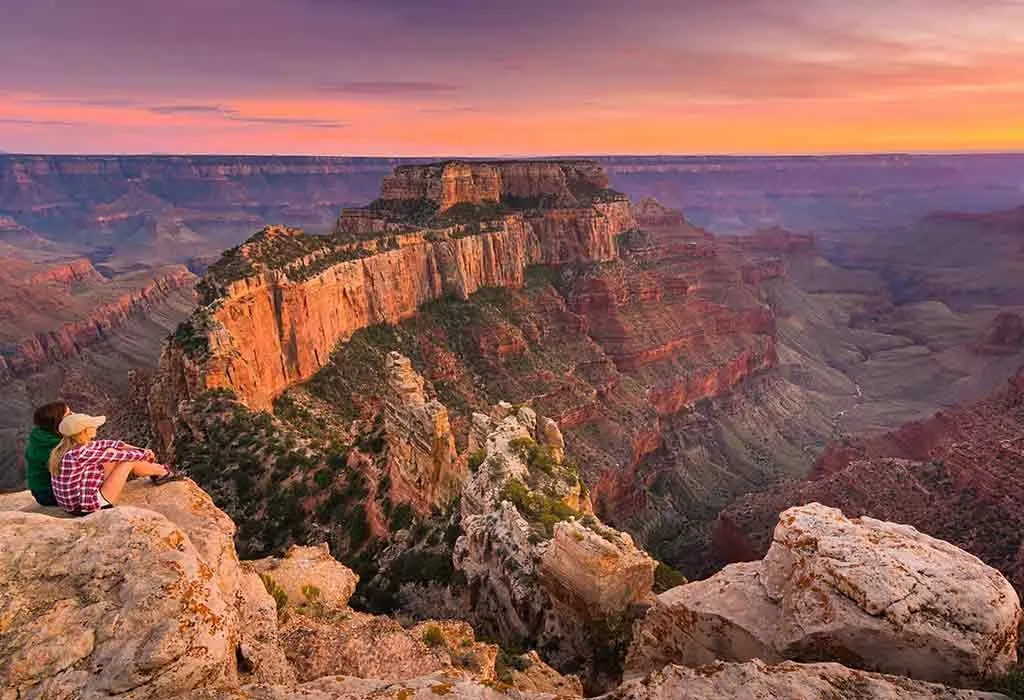 For one of the best camping experiences, plan a trip to the Grand Canyon National Park.
Recommended Age : Kids more than 10 years of age can have a time of their life on this adventurous vacation trip.
Key Features : Get your kid signed up for the Junior Ranger Program that is organized by the Park. Various hiking and biking tours cannot be missed either. Teens can also enjoy river rafting and geology museum tours.
Where To Stay : If you are not camping then book your stay with Maswik Lodge to experience some rustic fun.
12. Denali National Park, Alaska
If wildlife is something that interests your kids, Denali National Park can be a great option for a vacation.
Recommended Age : Ideally suited for older kids for kids more than 12 years of age.
Key features : Enjoy observing animals in their natural habitat, explore vast wilderness and camp at various camping spots.
Where To Stay : We recommend Riley Creek Campground for camping because of its access to the main road and it also offers great amenities.
13. Indianapolis, Indiana
You may run out of time but this place will not run out of activities that you can plan with your kid on a vacation.
Recommended Age : Children in the age bracket of 6 to 10 years will have a rollicking time.
Key Features : Plan a trip to a Corner Prairie, which is a massive outdoor interactive museum, the Children's Museum of Indianapolis, Indianapolis Zoo are some of the many options that should check out.
Where To Stay : Conrad Indianapolis is a great place for staying and it is also centrally-located.
14. Riviera, Mexico
Climb on the ancient Mayan ruins, swim with manatees and you can go snorkelling in the natural freshwater pools.
Recommended Age : Best suited for kids aged 4 to 14.
Key Features : Experience the adventures of an underwater river at Xcaret Eco Theme Park, go to Dolphin Discovery to play with the dolphins, and do explore the ruins in Tulum apart of spending time in other fun activities.
Where To Stay : Allegro Cozumel, Panama Jacks Resort Playa del Carmen, and Barcelo Maya Grand Resort are some impressive options.
15. The Black Hills, South Dakota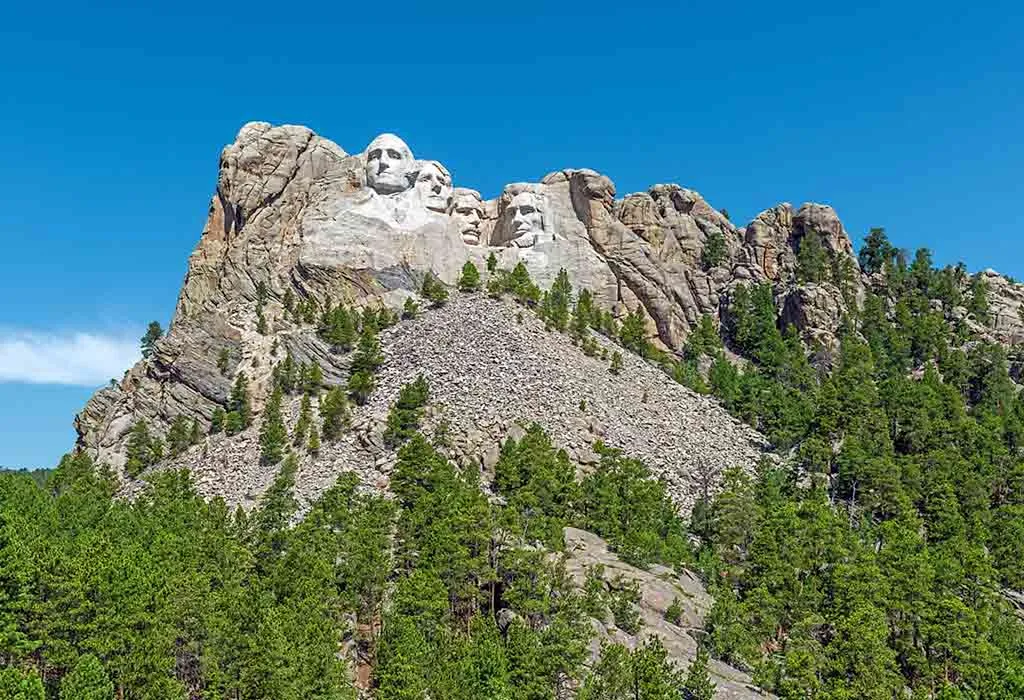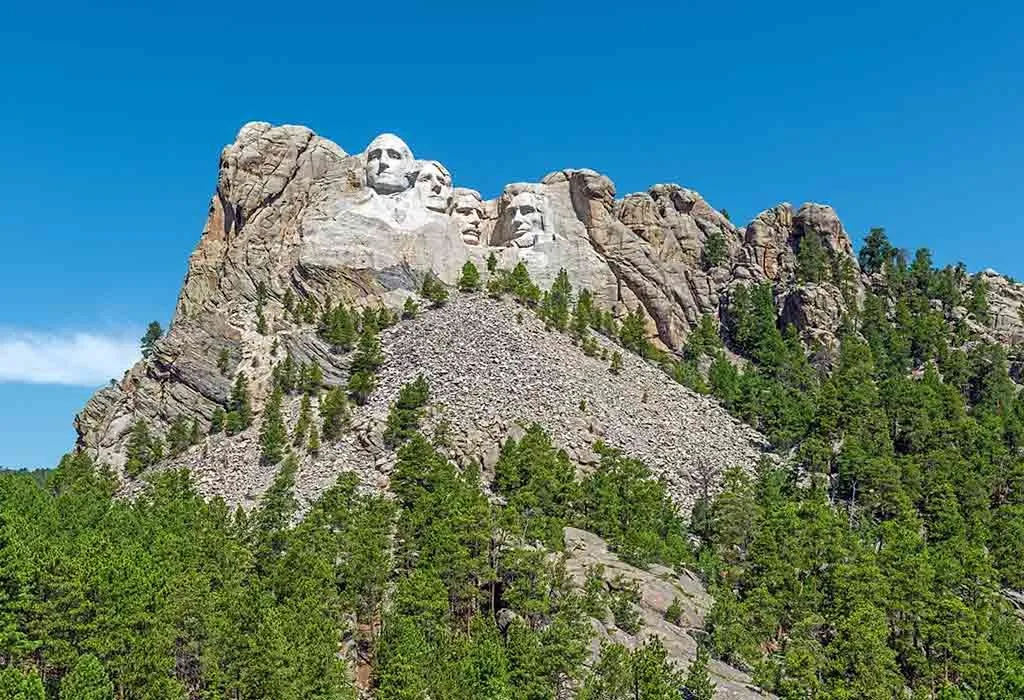 Not for anything else but for Mount Rushmore, do embark on this holiday trip with your kids!
Recommended Age : Children between ages 5 to 15.
Key Features : Visit ghost town to check out the biggest reptile collection in the world and explore the famous Mount Rushmore apart from exploring other activities.
Where To Stay : Hampton Inn is a great staying option in Deadwood, various camping resorts situated in Mount Rushmore, Rapid city can be considered too.
16. The Wizarding World Of Harry Potter, Orlando, Florida
For anyone who is a big Harry Potter fan, this place helps recreate that same magic.
Recommended Age : For kids between ages 8 to 13.
Key Features : Get ready to explore the Harry Potter Ride, take part in the Quidditch Match, Dragon Challenge roller coaster amongst many other larger than life attractions.
Where To Stay : JW Marriott Orlando Grande Lakes and Hard Rock Hotel, which in on-sight staying option, can be considered to relax and unwind after a thrilling day.
Next time a family holiday in on your mind, do consider some of these amazing vacation options and have a blast with your kids!
Also Read: Essential Tips for Travelling With Kids