Top 10 Motorcycle Games For Kids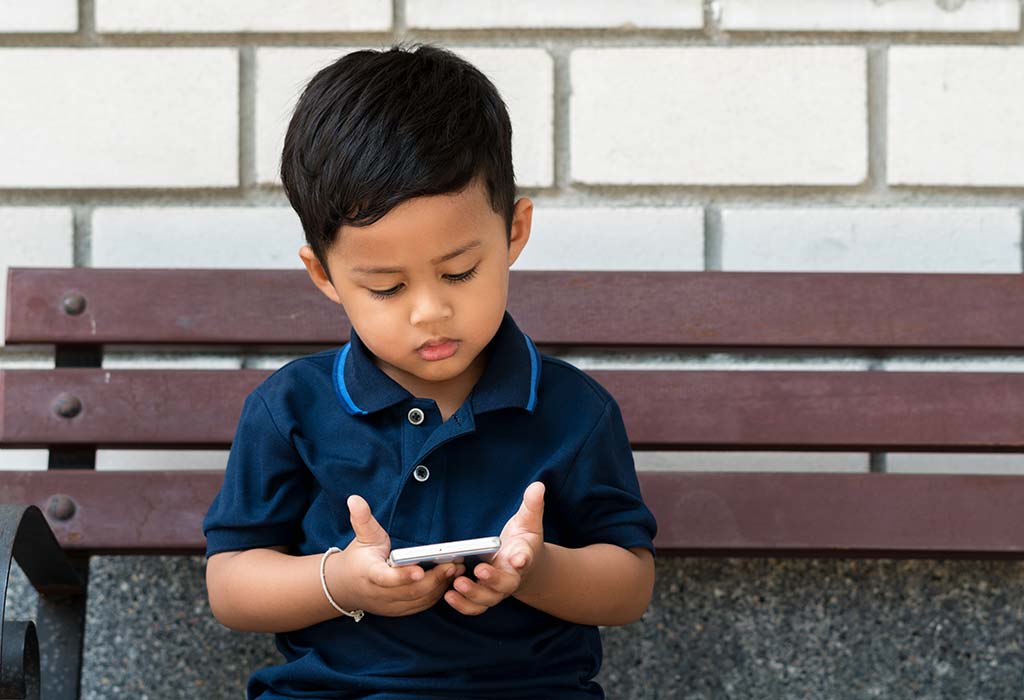 In this Article
Kids always fantasize about riding a fancy bike; let them experience the fun and thrill of riding a bike without the danger through these amazing motorbike games for children. As a parent, you need to keep track of your child's activity, and with these selected games, you can ensure unlimited fun for them. The games are simple and safe, and they are perfect for young kids who enjoy racing. It helps your kids to develop their minds and improve their multitasking skills.
Best 10 Bike Games For Your Child
Let your kids enjoy their free time with safe virtual games. Here we have sorted some crazy bike games for kids that parents would love to introduce. Below are the top 10 motorcycle games worth trying:
1. Hill Climbing Racing
Platform: Android, iOS
Hill Climbing Racing is a motorcycle game in which the player is supposed to climb a mountain with a bike with limited oil supply. The player needs to ride the bike on hilly slopes, crossing bumpy terrain while collecting coins on the way. It is a simple control game suitable for all age groups. There is no finish point to the race with the aim being to build a high score and compete with your own best.
2. Moto X3M
Platform: Android, iOS, Windows
Moto X3M is a bike race game with over 22 challenging levels. Each level features different obstacles to provide your child with endless entertainment. Kids get to select a stylish bike and a helmet that would please any motorbike fan. They have to beat the time while traversing around and crossing off-road circuits to clear levels. The game controls are super simple, and you can play it with the keyboard's arrow keys. Ride through the challenges and feel the real fun of bike racing.
3. Bike Mania
Platform: Android, iOS
Bike Mania is an off-road biking game where the player tries to clear the obstacle-filled track in as little time as possible. It tests your agility as you navigate obstacles coming in your path without losing balance. The game controls are super simple. You can accelerate, decelerate or jump over the extremes blocking your way.
4. Dirt Bike Mini Racer
Platform: iOS
Dirt Bike Mini Racer is a thrilling racing game targeting young kids. It is not a usual race on tracks; it goes off-road on curvy rough terrain that tests your balance abilities. The free dirt bike game delivers speed racing through rough, off-road terrains to build focus. Keep your kids excited with an outdoor racing experience.
SS ID: 1140857006
5. Trial Extreme
Platform: Android, iOS
Trial Extreme is a 3D graphic game of bike riding that provides a real-life experience. The tracks are filled with loops and obstacles that give the highest adrenaline rush. The player enjoys the challenge to focus and balance on a speedy bike. You can even customize your bike as you clear more levels.
6. Stick Stunt Biker
Platform: Android, iOS, Windows
Stick Stunt Biker is more than just a racing game. It has a stick figure riding a motorcycle performing stunts. The player can enjoy virtual Evel Knievel-style jumps as he soars into the air and has to land without losing balance. If the bike does not land perfectly, the stick figure bends in unnatural ways that make the crash look more cartoonish and less violent.
7. Beach Bike Simulator
Platform: Windows
The game has a beach destination setup. Experience the spectacular location and amazing vibes while riding the superbike. The game has two modes; you can enjoy the stunts and roam around or select to play as a crazy delivery driver with a mission to complete. Develop your skills of balance, speed, and time.
8. Superbike Hero
Platform: Windows
Dive into the racing challenges with excellent action and daring tracks. Superbike Hero is a high-speed racing game that gets your excitement levels racing. It offers a fast-paced 3D superbike through which the player aims to finish the challenging track. The player can collect coins and upgrade to superbikes. One has to manage the hand-eye coordination to complete the grid. The supreme speed will give you an adrenaline-filled challenge.
9. City Bike Stunt
Platform: Windows
City Bike Stunt is a thrilling game where the player needs to survive the extreme motorbike stunt challenges. Master high-speed stunts and action in a free roam mode or enjoy the race against the clock. Experience the real fun and joy with the daring challenges over a motorbike without any hassle.
10. Stud Rider
Platform: Windows
The game is based on Dexter's Laboratory characters and is a simple, colourful bike-racing game for young kids. Dexter is a genius boy on a mission against Dee-Dee. He needs to test his newly designed high-speed racer bike and win over his funky sister by crossing the obstacles created by her.
The above games are safe for young kids. They are harmless, and parents can allow their kids to play these games. With increasing difficulty and obstruction, they can experience a real-time biking feel. They can fulfil their riding dreams at the convenience of their home.
Also Read:
Best Zoom Games for Children
Fun Indoor Games for Children
Educational Games for Children
?>