8 Ideas For Celebrating Krishna Janmashtami with Kids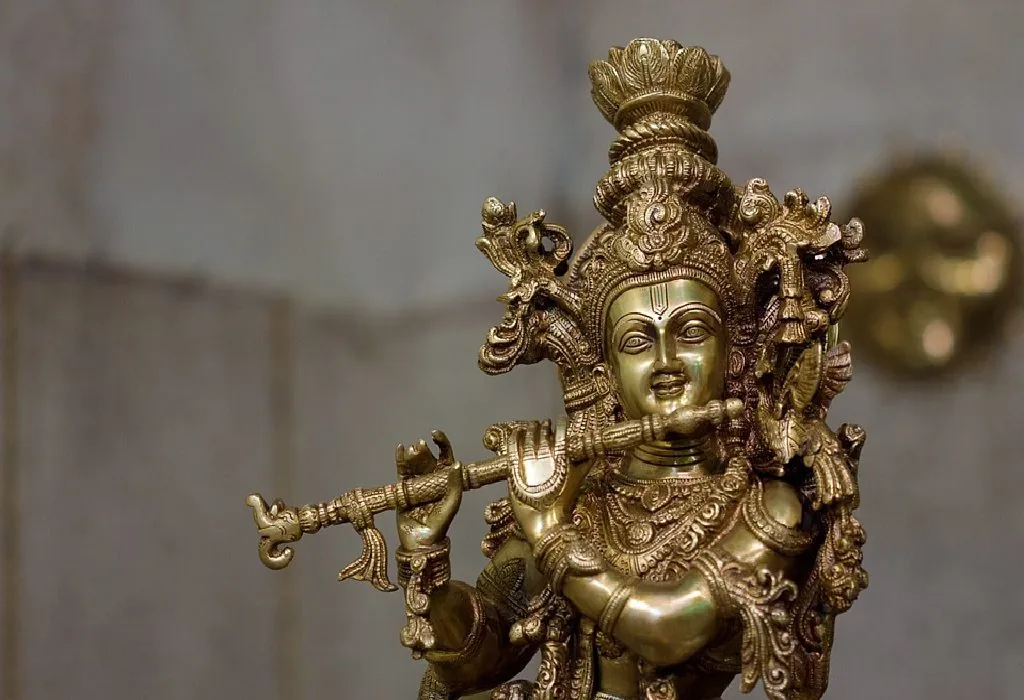 In this Article
"Mayya Mori, Main Nahi Maakhan Khaayo…" Can you hear faint strands of Lord Krishna's famous reprise in the backdrop? No wonder, Janmashtami, or Baal Gopal's birthday, will soon be here on August 30! If your little one is driving you up the wall with kitchen raids, wall art and soiled clothes, try and think of it as his Baal Leela and gear up for Janmashtami!
One of the major festivals of the Hindu calendar, Janmashtami is celebrated across India. Such is the charm of Mohana or Govinda or no matter which of the 108 names you address him by! This is also an occasion you should celebrate with your children. After all, they leave no stone unturned to carve their own exciting adventures every day, no less than the playful hero of Gokul!
8 Krishna Janmashtami Celebration Ideas for Kids
These 8 Janmashtami celebration ideas are awesome and will make your Gokulashtami a memorable one.
1. Help them decorate the puja room.
Children love bright colours and anything that triggers their creativity. Why not let them help you set up the Krishna jhoola (swing) or singhasan (throne) and decorate it with flowers, sandalwood and jasmine garlands? Your munchkins will love dressing up Krishna in a colourful outfit, complete with jewellery and a flute. You can also help them make cows of mud for the background and add some tufts of grass. Perfect Gokul setting right in your home!
2. Tell them a thrilling Mahabharata story.
What would Mahabharata be without the wise, mischievous and delightful Krishna? Right from his adventurous childhood, where he got the better of Putna Rakshashi (demoness) and Kaliya Naag (giant serpent), to Kurukshetra, where he was the charioteer of the brave warrior Arjuna, Krishna's stories are full of excitement. Watch your kids be enthralled (and also learn about Indian mythology).
3. Help them draw stunning peacocks.
Think Krishna and a beautiful peacock feather comes to mind. The story goes that once when Krishna was playing his flute, the melody made the peacocks dance in joy. It was then that the Peacock King offered his feathers as an offering – a gift Krishna wore ever since. Legend aside, peacocks can be fun to draw and paint as well. Guide your artists to paint some with watercolours or good old thumbprinting techniques. They can also pose with their artwork, dressed up as Krishna or Radha!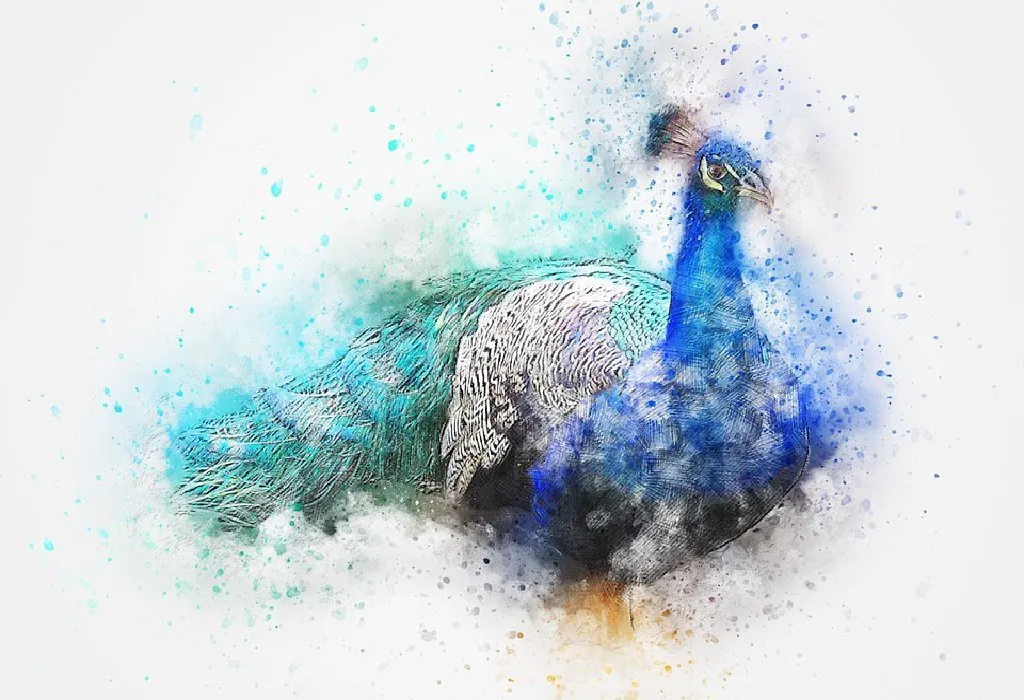 4. Whip up some Janmashtami special treats.
No Indian festival is complete without special delicacies. If you fast on Janmashtami, consider whipping up some upvaas-special food that the kids will adore. A complete meal plan could be Sabudana Pakora, Jeera Aloo, Seviyan Kheer and Cucumber Raita. Also make some Shrikhand, Milk Cake and Kalakand. Krishna loved butter, ghee and all things milk. Watch the plates being devoured as "Govinda Aala Re" plays in the background!
5. Prepare a skit.
Everyone loves a good skit. So once you regale your children with the lovely stories of Krishna, you can help them prepare a skit portraying his birth. You can help them design the lovely costumes and write dialogues for the scenes. And that's not all! You can even perform in the skit with your children!
6. Watch the celebrations in the neighbourhood.
If you live in a neighbourhood where Janmashtami is celebrated with gusto, there will be lots of confetti and light. The festival has a special charm in the cities of Mathura, Vrindavan and Dwarka, where cultural activities and the widely popular Dahi Handi take centre stage. In South India too, the day is celebrated with great joy. Go out and see the decorations with your family. You'll get lots of click-worthy moments, not to forget memories.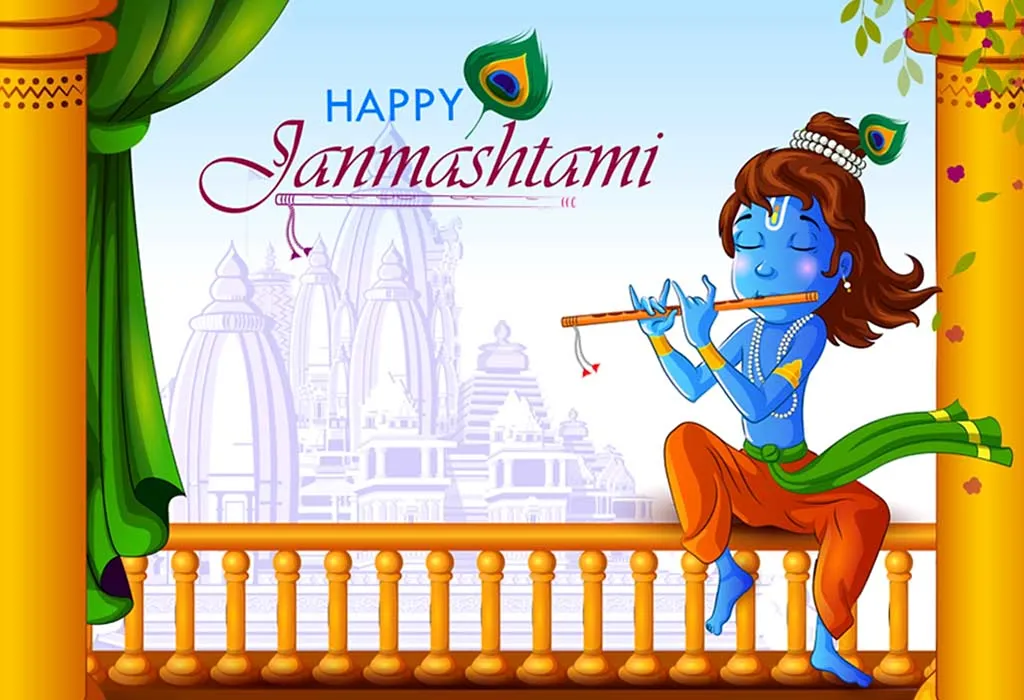 7. Decorate a curd pot.
One of the most popular and most loved traditions associated with Janmashtami is Dahi Handi. People go all out in decorating their pots beautifully on this day with the help of flowers, beads or chalk. For your very own curd pot, you can ask your children to decorate a curd pot using their imagination, and without giving them too many instructions. You'll be surprised to see their very creative sides!
8. Dress up like Krishna or Radha.
Children love playing role dress-up play games. Lift up the festival spirit by dressing your little ones as little Krishna or Radha. You can also prepare them for an act relating to the life of the two deities. Make them wear colourful traditional dresses and accessories. Play Janmashtami songs and let your children dance.
The ways to celebrate Janmashtami with children are several, all of them rewarding. Bring magic home this year by going the extra mile and celebrating Krishna Janmashtami with kids. Festivals are terrific in how they bring the family together. Plus, everyone's doubly happy when the little Baal Gopal of the house is pleased!