How To Make a Food Pyramid for Your Kid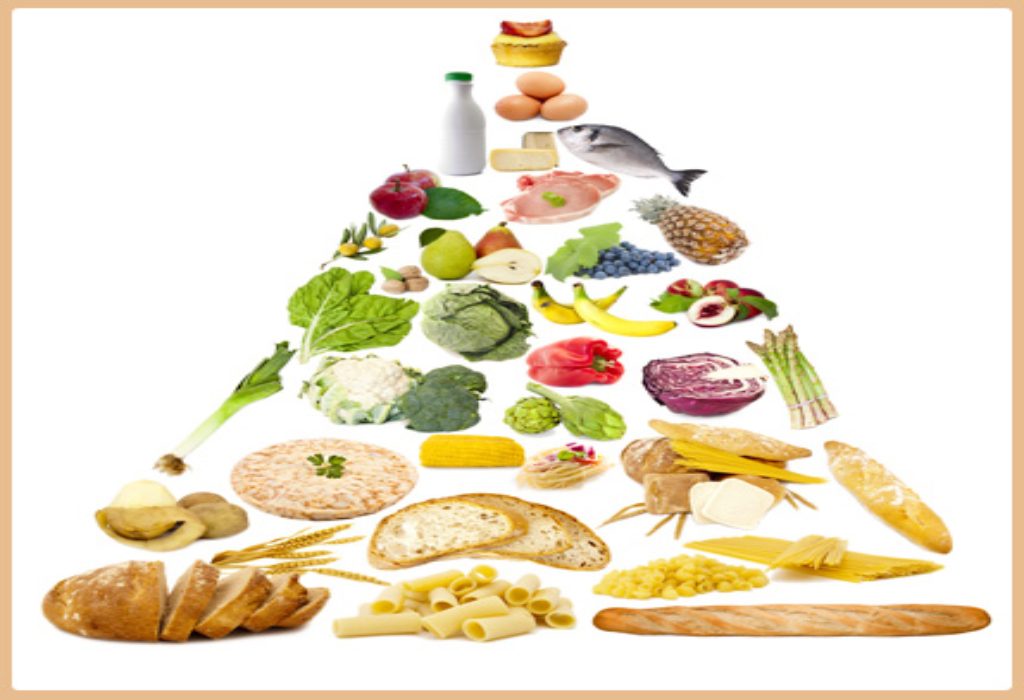 Nothing can undermine the importance of having a balanced diet for your kids. Read up on how to create a food pyramid for children that includes healthy items in ideal proportions. Your kids will reap the benefits of your labour!
As mom to a little bundle of energy, you understand the importance of carbs, proteins, minerals and vitamins.
But exactly how much is one supposed to consume? For kids, the "right" amount is especially crucial because their growing bodies need optimal amounts of every nutrient.
If you are unsure of how much is right for your little one, here's how a food guide pyramid can help chart a proper diet for your kids.
What Goes in a Food Pyramid for Kids
A food pyramid for children is a guide that tells you how many servings your kid needs to eat from each food group. This helps keep his diet balanced and also sheds light on which foods need to be consumed more and which need to be cut down. According to experts,
here are the basic guidelines for making a food pyramid for children in various age groups.
1. If your child is four to seven years old
Grains: Three to four servings
Veggies: Four servings
Fruits: Two servings
Dairy: Three servings
Proteins: Half to one serving
2. If your child is eight to 11 years old
Grains: Four to six servings
Veggies: Four to five servings
Fruits: One to two servings
Dairy: Three servings
Proteins: One to one and a half servings
3. If you're mum to an adolescent from the age of 12 to 18 years
Grains: Four to seven
Veggies: Five to nine servings
Fruits: Three to four servings
Dairy: Three to five servings
Proteins: One to two servings
Measuring Portions for Food Pyramid
Now that you know what a food guide pyramid is and what foods to include in your kid's diet, it's time to learn how to measure the portions. Here's a quick breakdown:
1. Grains
In the grain group, one serving can be a slice of bread, or a half cup of cooked rice, pasta or cereal.
2. Veggies
A cup of leafy vegetables or a half cup of raw or cooked vegetables constitutes a serving.
3. Fruits
Fruits are as important as grains and veggies so make sure they're always included in your children's diet. One serving can equal a quarter cup of dried fruits,
a half cup of canned fruits or one piece of a medium-sized fruit such as an apple or a banana. If you're giving smaller fruits like plums and passion fruits, increase the serving to two pieces.
4. Dairy
For dairy, serve a cup of milk, or 50gm of cheese or 200gm of yoghurt.
5. Proteins
Proteins are usually sourced from meat and eggs though they can also be derived from beans and even peanut butter.
If your family is non-vegetarian, your child can have 50 to 80gm of meat or two eggs. A cup of cooked dried beans or four tablespoons of peanut butter can be included in a vegetarian diet.
A balanced diet is necessary for your young one's proper physical and mental growth. Use this food pyramid information for kids to create a healthy eating plan. Your children will be able to enjoy greater variety in their meals and also pave their way to good health alongside.