Toddlers Playing With Pull-Along Toys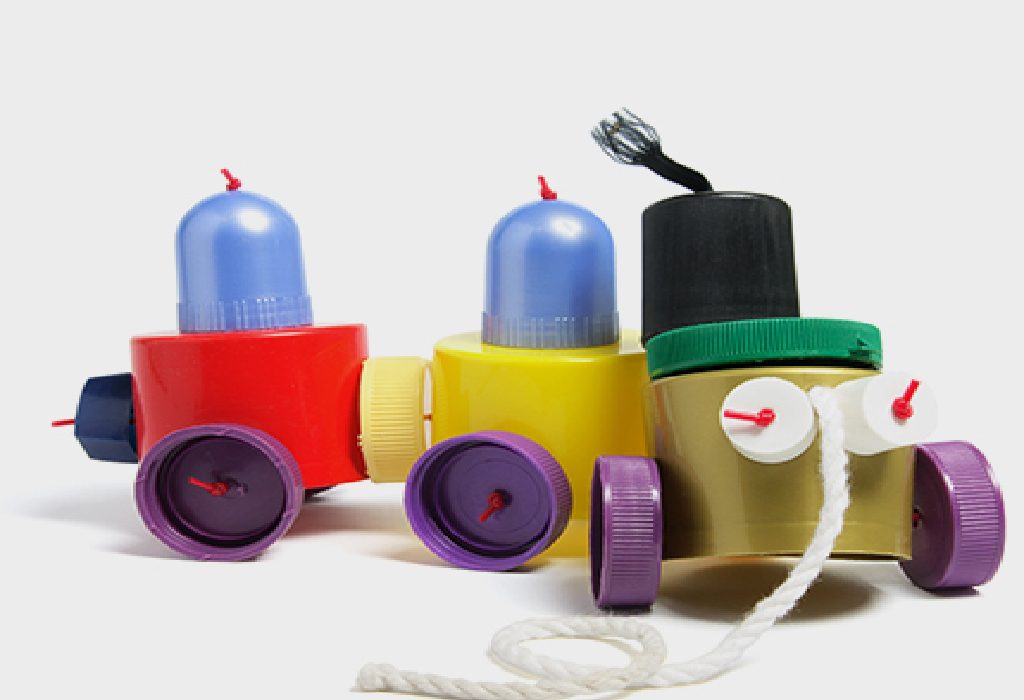 In this Article
Incorporating toys in toddlers' playtime allows them to have fun. There are certain types of pull along toys for 20-month old toddlers that help them with movement. A push toy will give your little one something to hold on to. It'll boost your child's confidence while allowing more coordination.
A miniature shopping trolley or wheel barrow can give your toddler a push in the right direction. These pull-along toys will help her stand on her own two feet and make her physically agile too. When she finds her balance, you can give her larger toys to play with. Here we sum up cool reasons to get one pull along toy home!
Benefits of Pull Along Toys for Toddlers
1. Standing tall
All toddlers find it a tad difficult to stand on their feet. Pull along toys will come to their rescue. Since your little one doesn't want to be tied down, she can use these toys to stand and maybe walk on her own. If these toys don't help her walk, it'll definitely prop her up when she wants to stand. Pull along toys offer stability too and helps a child develop stronger legs also. Little wonder they are one of the toddler milestone boosting toys.
2. Makes playtime fun
If your little one loves her miniature trolley, allow her to take it along with her around the house. Pull along toys like trolleys and small cars can also help your toddler develop her creativity and motor skills. Other toys like lawn mowers can be used for imitative play. Allowing her to imitate her dad could make her happy too. Making playtime fun for her should be the goal. These toys will help your child get there. This apart, pull along toys with different shapes will make her a pro in identifying different shapes. ||
3. Push in the right direction
When most toddlers start walking, the pull along toy gives them the confidence to walk without stumbling too often. A small trip around the house could light up your little one's face. When you allow them to move freely in the garden, the pull along toy will become her support. Instead of a string, there could be a wooden handle attached to the toy. The handle will allow her to pull the toy with ease. Not only do these toys help with better coordination and balance, your little one will learn to walk faster when you get on of the pull along toys for toddlers
4. Better development
Most pull along toys come with a few added moving parts in addition to their wheels. These moving parts will help your little one explore better movement. It'll also help develop her fine motor skills. How is that possible? Your toddler can turn the wheel or flexes with her hands. This is one of the ways how pull along toys help your toddler in achieving milestones. Aren't you happy you bought her that mobile wheelbarrow?