46 Movies for Toddlers That Will Fascinate Your Little One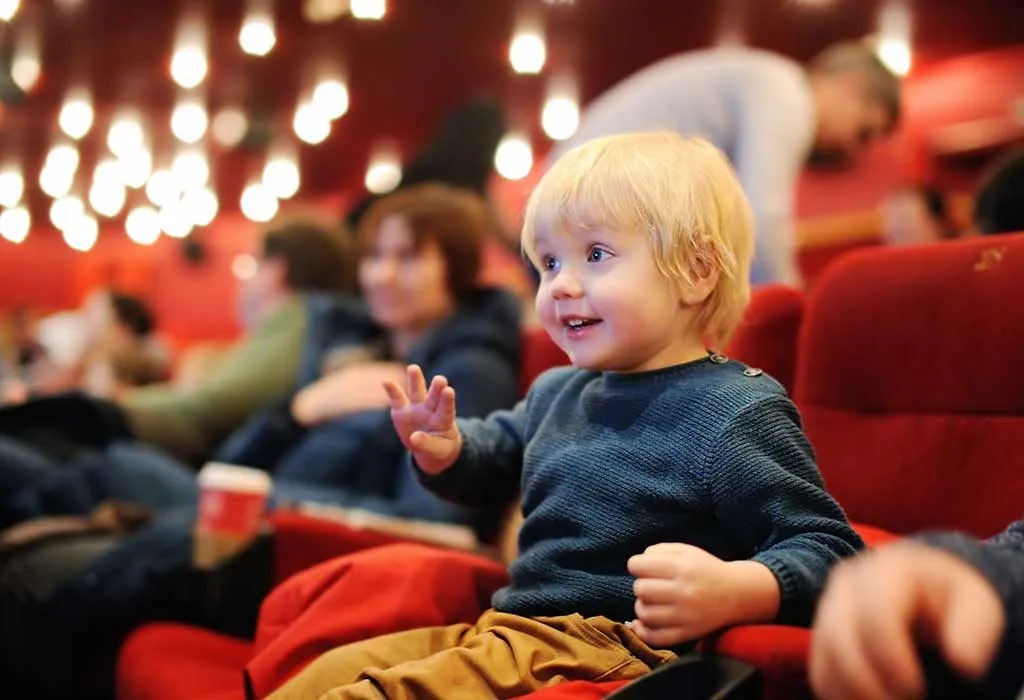 Hey parents, are you tired of searching for ways to keep your toddlers entertained? Look no further! Toddler movies are here to save the day! With fun characters, bright colors, and lively soundtracks, these movies are sure to capture your little one's attention and keep them entertained for a decent amount of time.
You may even catch them giggling or singing along to the tunes. But let's be real, toddlers can be tough critics when it comes to movies. But don't worry, we've got you covered with a list of the best of the best toddler movies that are guaranteed to fascinate your little ones. So sit back, relax, and let the magic of movies do its thing!
Points To Consider While Choosing Movies For Toddlers
So you're on the hunt for the best movies for toddlers, eh? With so many options out there, it can be overwhelming trying to pick the perfect one. But don't worry, we've got you covered with a few points to consider before hitting play:
Age Appropriateness – Choose movies that are suitable for your toddler's age and development level. You don't want anything too scary or confusing for them.
Story line – A simple, easy-to-follow story line is key. Remember, toddlers have short attention spans and won't be able to follow a complex plot.
Education Value – Look for movies that also offer some educational value, whether it be teaching numbers, colours, or even basic life skills.
Music & Animation – Fun, upbeat music and bright, colourful animation is a winning combination for toddlers. They'll be singing and dancing along in no time!
Parental Guidance – Last but not least, check for any parental guidance ratings and reviews to ensure the movie is appropriate for your little one.
With these points in mind, you're sure to find the best movies for toddlers that both you and your little one will love!
Fun Toddler-friendly Movies for 1 to 3-year-olds
Movies for 1 to 3-year-olds cannot be long or scary or boring – chances are they may lose interest and turn it off if they find them to be so. Some of the popular Disney movies can also be a bit too much to take for these youngest ones. Here is a list comprising of classic films to animated favourites which your kids (and you too, for that matter!) will enjoy watching:
Cartoon Movies
Looking for some fun, toddler-friendly movies to keep your little one entertained? Check out this list of the best animated movies for toddlers aged 1 to 3 years old! From classic cartoon favorites to new and exciting tales, these movies are sure to captivate your little one with their colorful animation and fun soundtracks. So grab some popcorn, snuggle up, and get ready for some movie magic!
1. Shrek (2001)
Shrek is an ogre (a mythical creature) who lives in a swamp. The swamp is taken over by some fairy tale beings, who were banished by the evil Lord Farquaad, thus causing them to take refuge in Shrek's home. To ensure that he regains his swamp, and the characters, their home, he embarks on an exciting journey on which he meets a donkey, and has quite the adventure!
2. Curious George (2006)
George is a naughty little monkey who is very inquisitive. He happens to be on a ship that is sailing from Africa to America. He meets a nice man, Ted, and befriends him. Ted has to acquire some treasured artefacts from Africa which will draw more visitors to the museum, his place of work. George joins Ted on his pursuits which are full of adventures.
3. Cars (2006)
Little kids are usually fond of racing cars zooming around the tracks, and they're sure to love this movie. Lightning McQueen is a racing car who learns a tough life-lesson when he destroys quite a bit of property in a place called Radiator Springs. He has to repair the damage before he can return to racing the road. Fun and friendship are the main themes explored in this cute movie.

4. . Wall-E (2008)
Wall-E is a robot that has been left behind to clean up Earth after humans abandoned the planet. When a sleek new robot named Eve arrives, Wall-E falls in love with her and sets out on a journey to show her the wonders of the planet. This movie explores themes of environmentalism and the importance of taking care of our planet.
5. Minions (2015)
Minions are adorable and cute creatures who seek an ultimate master to please and serve. So, minions Bob, Stuart and Kevin decide to visit new lands in search of an ideal master. They meet a super-villain, Scarlett Overkill, who recruits them and then plots a plan to conquer the world with their help. The movie is complete with rib-tickling comedy and gags.
6. Puss in Boots (2011)
Puss in Boots is a charming and adventurous movie that follows the story of Puss, a legendary feline hero, who sets out on a journey to retrieve magical beans that have the power to make dreams come true. With a cast of lovable characters, including Humpty Dumpty, Kitty Softpaws, and Jack and Jill, Puss in Boots is a movie that's sure to delight audiences of all ages. Whether it's the charming humor, exciting action scenes, or catchy music, Puss in Boots is a movie that's sure to leave you feeling happy and entertained.
7. Up (2009)
Up is an emotional and heartwarming movie about a grumpy old man named Carl who has always dreamed of going on a big adventure. With the help of an enthusiastic young boy named Russell, Carl sets out on a journey to South America in his house, which is lifted by helium balloons. They have to face various challenges and make new friends along the way.
8. Monsters, Inc. (2001)
In Monsters, Inc., toddlers will love following the adventures of two monsters named Sully and Mike who work at a company called Monsters, Inc. that collects children's screams to power the city. But when a little girl named Boo accidentally enters their world, they have to work together to protect her and get her back to her own world. The movie is filled with laughter and excitement that toddlers will love.
Disney Movies
Are you a fan of Disney movies? Well, who isn't? Disney movies are a perfect way to introduce your little ones to the magical world of animation. And what's even better, Disney movies are sure to keep your toddlers entertained, engaged, and giggling! Here's a list of the best Disney movies for toddlers that are sure to be a hit with your little ones. So sit back, grab some popcorn and get ready for a fun ride!
1. Winnie the Pooh (2011)
Winnie the Pooh is cuddly, charming and adores his honey! His friends are equally enjoyable, each with a distinct personality. Winnie wakes up to realise that he has run out of honey. Things become more interesting when he finds out that Eeyore's tail is missing and Christopher Robin gets abducted by The Backson, an unknown monster.
2. The Little Mermaid: Ariel's Beginning (2008)
Everything about The Little Mermaid is utterly bewitching right from Ariel, the kind mermaid to the darling talking sea creatures and the playful music. King Triton has banned music in his kingdom. But his youngest daughter, Ariel discovers her penchant for music in a secretive club and attempts to reintroduce it into her kingdom.
3. Finding Nemo (2003)
This intriguing Disney movie is popular among kids of all ages. Nemo is a lovable fish who gets captured from the Great Barrier Reef and sent to Sydney. His father, a meek clownfish then embarks on an interesting journey with his friends to bring back Nemo.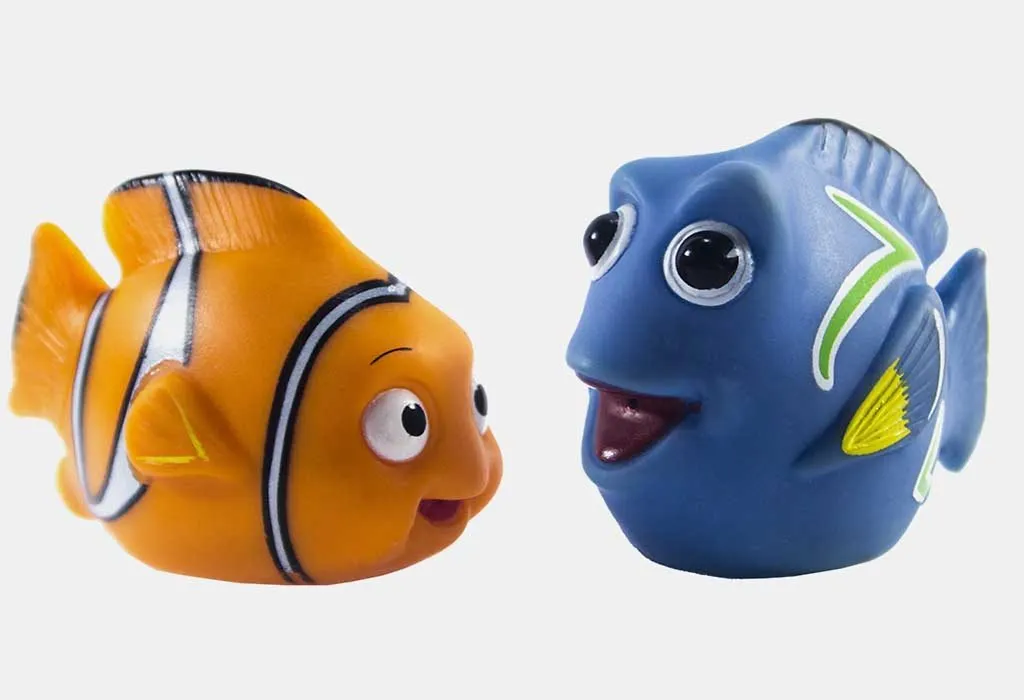 4. Toy Story 1 (1995)
Dolls and toys come to life in this sweet movie. The first movie in this franchise, it revolves around the toys owned by a young boy called Andy. The toys are worried that they will be replaced by a new set of toys that Andy will receive for his upcoming birthday. Although it seems as though he hasn't received any new presents as such, at the end of the party, Andy receives a surprise gift – a Buzz Lightyear action figure. What follows are the adventures and emotions of the toys, depicted sweetly and comically in the movie.
5. The Lion King (2019)
This Disney classic can easily earn first place when it comes to family movies for toddlers. The movie originally came out in the year 1994, but in 2019, the photo realistic computer-animated remake of the movie is scheduled to release. It takes us on a trip to the land of the African savanna where King Mufasa celebrates the birth of his son, Simba. Simba, who is the future king, adores his father. But Mufasa's brother Scar has evil plans which result in Simba's exile. Simba, with his newfound friends, has to find a way to reclaim what is lawfully his kingdom.
6. Aladdin (1992)
Aladdin is a charming boy who finds a magical lamp containing a genie. Aladdin is granted three wishes, and he uses them to impress Princess Jasmine and win her heart. Along the way, he has to outsmart the evil Jafar and save the kingdom from his grasp. A fun and lighthearted movie, perfect for little kids.
7. Moana (2016)
Moana, a curious and adventurous young girl, sets out on a daring journey to save her island and her people. She sails across the ocean to find the demigod Maui and help restore the heart of the goddess Te Fiti. The music and animation are top-notch and will keep little ones captivated.
8.Beauty and the Beast (1991 & 2017)
Belle is a beautiful and intelligent young woman who is held captive by a beast in his castle. Despite her initial fear, she begins to see the kindness and goodness in the Beast. The story is a classic fairy tale with beautiful music and animation, perfect for little ones.
9.Toy Story 4 (2019)
The Toy Story franchise continues with this latest installment, where Woody, Buzz and the rest of the gang set out on a road trip. They run into new characters, including Forky, a spork who believes he is not a toy, and embark on a new adventure. Little ones will love this fun-filled and heartwarming movie.
10. Frozen (2013)
Frozen is a heartwarming story about two sisters, Elsa and Anna, who must embark on a journey to save their kingdom from an eternal winter. Along the way, they encounter Olaf, a snowman who is searching for summer, and Kristoff, an ice harvester. The music and animation are both outstanding and will keep little ones entertained.
11. Coco (2017)
Coco is a charming and heartwarming movie about Miguel, a young boy who dreams of becoming a musician. When he finds himself transported to the Land of the Dead, he sets out on a journey to learn the truth about his family and their musical heritage. The animation is stunning, and the music is beautiful.
12.Big Hero 6 (2014)
Big Hero 6 is a story about a young robotics prodigy named Hiro Hamada, who teams up with his healthcare companion robot, Baymax, and a group of friends to form a high-tech superhero team. The group sets out to stop a criminal who has stolen a powerful invention and is threatening to destroy the city. With its compelling storyline and lovable characters, this movie is sure to be a hit with toddlers.
13. Ratatouille (2007)
Ratatouille is a fun and lighthearted movie about Remy, a rat who dreams of becoming a chef. When he finds himself in the kitchens of a restaurant in Paris, he sets out to create the perfect dish, despite the obstacles he faces. The animation is excellent, and the story is full of humor and heart.
14. Zootopia (2016)
Zootopia is a charming animated film that takes place in a world where predators and prey live together in peace. Judy Hopps, the first rabbit police officer, sets out to solve a missing mammals case and teams up with a con artist fox, Nick Wilde. With its playful humor and important themes about tolerance, friendship and determination, Zootopia is a fun and educational movie for kids and adults alike.
15. Bolt (2008)
Bolt is a cute and cuddly American White Shepherd who is the star of a TV show that features him as a superhero. Bolt has been led to believe that all of his superpowers are real. He's convinced that he's on a mission to save his co-star, Penny. When Bolt finds out that he doesn't have any superpowers after all, he has to embark on a journey to find his way home. Along the way, he meets Mittens, a street-smart cat, and Rhino, a hamster in a ball. This movie is full of adventure, humor, and heart.
16. The Incredibles (2004)
The Incredibles is about a family of superheroes who are forced to live a normal life and hide their powers. When a villain emerges, the family must come together to save the day and defeat the evil threat. The animation is excellent, and the story is action-packed and engaging.
17. Ralph Breaks the Internet (2018)
Ralph Breaks the Internet is a sequel to the movie Wreck-It Ralph, and it takes us on a journey through the vast world of the internet. Ralph and Vanellope travel to the internet in search of a replacement part for Vanellope's arcade game. This movie is full of humor, action, and heart, and it is sure to delight toddlers and their families.
18.Inside Out (2015)
Inside Out is a movie that takes you on a tour of the emotions inside a young girl's mind. From the land of Riley's childhood memories, we see how the emotions such as Joy, Sadness, Anger, Disgust and Fear interact and try to keep things in balance. When Joy and Sadness get sucked out of headquarters, they must journey through the strange and unpredictable landscape of Riley's mind to find their way back home.
19. Mulan (1998)
Mulan is an animated Disney classic that tells the story of a brave young girl who takes her father's place in the army. In ancient China, the emperor calls for one man from each family to fight against the invading Huns. Mulan, who has a weak and elderly father, decides to join the army disguised as a man to protect her father from going to war. Along the way, she befriends a dragon and a lucky cricket, and learns that being true to yourself and standing up for what's right is more important than fitting in. This movie is a perfect mix of action, humor, and heart, and is sure to be loved by kids and adults alike.
Animal Films
Get ready for a wild ride with the cutest, cuddliest, and most adventurous animal stars! These fun toddler-friendly animal films are perfect for kids aged 1 to 3, and will keep them entertained with plenty of giggles and excitement. So buckle up and get ready to embark on a journey filled with friendship, courage, and of course, lots of animals!
1. The Jungle Book (2016)
This movie revolves around the adventures of Mowgli, a little lad who has been brought up by a wolf pack in the jungle. Sher Khan is a fierce tiger who threatens to kill the man-cub. So, Mowgli's animal family, along with a bear and panther, influence him to go to the human village to escape the clutches of Sher Khan.
2. Chicken Run (2000)
This animated comedy movie involves a bunch of chickens trying to find freedom when they discover that their possessor is conspiring to have them slain. Ginger, a chicken, and Rocky, a rooster, decide to fly away from the chicken farm. This complicated goal has chickens running around which brings about a lot of giggles. This movie provides superb entertainment and can be a lovely bedtime movie for toddlers.
3. Shaun the Sheep Movie (2015)
The sheep are the superstars of this animal movie. A farmer and his band of sheep lose each other in a comical situation which involves moving around in the city, and they find it hard to get back home safely. This movie doesn't have many dialogues because the sheep don't talk making it very easy for toddlers to understand it.

4. The Good Dinosaur (2015)
This comedy-drama can be an amusing dinosaur film for toddlers. The movie follows the life of a young and shy Apatosaurus, Arlo who gets separated from his family and then meets a feral human child named Spot while drifting through a mysterious and harsh landscape. Spot helps Arlo unite with his family again.
5. Dumbo (2019)
The star of this upcoming fantasy movie is Dumbo, a baby elephant and probably the sweetest thing ever! It can qualify as one of the educational movies for toddlers as the storyline offers a wonderful message. The proprietor of a failing circus procures the help of a man named Holt and his children to look after a newborn elephant with oversized ears that can fly.
Watching animated movies is an integral part of every kid's childhood. They are not only a delight to watch but may also deliver some important learnings and messages.
6. A Bug's Life (1998)
This classic Disney movie tells the story of Flik, an inventive ant, who is tired of his colony being constantly exploited by a group of grasshoppers. When he sets out to find help, he discovers a group of circus bugs who he believes can save his colony. This movie is filled with adventure, laughter and the importance of working together to overcome obstacles.
7. Kung Fu Panda (2008)
Kung Fu Panda is a fun and action-packed movie that brings the world of kung fu and China to life. Po, a lovable panda who dreams of becoming a kung fu master, is chosen as the Dragon Warrior to defeat Tai Lung, the evil villain. With the help of the Furious Five, Po learns the importance of believing in himself and becomes the ultimate kung fu warrior. The colorful animation, humor, and heartwarming story make this movie a perfect pick for toddlers.
8. Madagascar (2005)
Madagascar is an adventure movie about four friends who live in the New York Central Park Zoo – Alex the Lion, Marty the Zebra, Gloria the Hippo, and Melman the Giraffe. When they escape the zoo and find themselves on the island of Madagascar, they embark on a wild journey filled with new friends, new challenges, and lots of laughs. With its upbeat music, lovable characters, and silly humor, this movie is sure to keep the kids entertained.
9. Ice Age (2002)
Ice Age is a classic movie that follows a group of unlikely friends as they journey through the Ice Age. Manny the Mammoth, Sid the Sloth, and Diego the Saber-Toothed Tiger encounter various challenges and obstacles, but through their friendship, they always manage to overcome them. With its amazing animation, humor, and heartwarming story, Ice Age is sure to be a hit with toddlers.
10. Rio (2011)
Rio is a lively and energetic movie about a domesticated bird named Blu who travels from his hometown in Minnesota to Rio de Janeiro, Brazil, to mate with a female bird named Jewel. Blu and Jewel embark on a wild adventure as they navigate the city, dodge dangerous enemies, and fall in love. With its vibrant colors, upbeat music, and charming characters, this movie is a perfect pick for kids who love adventure and excitement.
11. Sing (2016)
Sing is a musical movie about a koala named Buster Moon who owns a theater that is in desperate need of a hit show. With the help of his animal friends, Buster sets out to put on the world's greatest singing competition. The movie features a talented cast of characters, each with their own unique voice, who perform a wide variety of music styles. With its lively music, humor, and heartwarming story, Sing is sure to delight toddlers and kids of all ages.
Christmas Movies
Get ready to snuggle up with your little ones and enjoy some festive cheer! If you're looking for some fun and heartwarming Christmas movies that are perfect for toddlers, we've got you covered! From classic tales to modern-day twists, these toddler-friendly Christmas movies are sure to spread joy and merriment to the whole family! So, pop the hot cocoa and gather 'round, it's time for some holiday magic!
1. Rudolph the Red-Nosed Reindeer (1964)
This timeless classic is a must-watch for toddlers during the holiday season. Follow the story of Rudolph, the reindeer with the shiny red nose, and his journey to the North Pole to help Santa deliver presents on Christmas Eve.
2. Frosty the Snowman (1969)
Get into the holiday spirit with Frosty the Snowman, who comes to life from a magical hat on a wintry day. Join Frosty and his friends as they go on an adventure to find a way to save him from melting.
3. The Polar Express (2004)
This heartwarming movie is perfect for toddlers who love trains. Join a young boy on a magical journey to the North Pole on the Polar Express, and meet Santa Claus, reindeer, and elves along the way.
4. A Charlie Brown Christmas (1965)
Bring the classic comic strip to life with this charming holiday film. Join Charlie Brown and the gang as they learn the true meaning of Christmas and put together a tree that becomes the heart of the holiday.
5. How the Grinch Stole Christmas (1966)
This classic Dr. Seuss tale is a perfect way to get into the holiday spirit. Watch as the grumpy Grinch tries to ruin Christmas for the Whos in Whoville, but eventually realizes the true spirit of the holiday.
6. Elf (2003)
This whimsical film is great for toddlers and parents alike. Watch as Buddy the Elf travels from the North Pole to New York City to find his real family and spread holiday cheer. Expect lots of laughs, silly situations, and warm fuzzy feelings.
Puppet Films
Get ready to have some fun with your little one with some classic puppet films! Whether it's cuddly animals, funny characters or exciting adventures, these movies are sure to keep your toddler entertained and engaged. So sit back, relax and get ready to sing, dance and laugh with the best puppet films for toddlers!
1. The Muppets (2011)
The Muppets are a timeless classic that's sure to bring joy to your toddler. Kermit the Frog, Miss Piggy, Fozzy Bear, and all the gang are back in this fun-filled movie that follows their journey to put on a show and save their studio. With catchy songs, wacky humor, and lots of heart, this movie is a must-watch for kids and adults alike.
2. Jim Henson's Labyrinth (1986)
Jim Henson's Labyrinth is a classic puppet film that's perfect for your toddler. This fantasy adventure follows the journey of a young girl named Sarah as she attempts to rescue her baby brother from the clutches of the evil Goblin King. With stunning visuals, memorable songs, and a talented cast of puppets, this movie is sure to captivate your little one.
Watching great films can fuel your kid's imagination and this list of good movies for toddlers is the best guide to go about it!
FAQs
Can Toddlers Watch Films?
Absolutely! Children as young as 1-3 years old can enjoy watching films, especially those designed specifically for toddlers. These movies are typically colourful, musical, and filled with adorable characters and simple story lines. They are a great way for toddlers to develop their imagination, learn new words and concepts, and bond with their family.
Can You Take Your Toddler To Watch Movies In Theatres?
Yes, you can take your toddler to the movies, but it depends on the individual child. Some toddlers may be scared of the big screen, loud sound effects, and dark theatre. However, some theatres have special "toddler screenings" with lower volume and bright lights that cater specifically to young children. It's best to try a few short movies at home first to gauge your toddler's reaction before going to the theatres.
What Is The Impact Of Too Much Screen Time On Toddler?
Too much screen time for toddlers can negatively impact their overall development. It can interfere with their physical activity, sleep, and limit their interaction with the real world. Too much screen time can also lead to problems with attention and behaviour, and reduce the time they spend engaging in imaginative play and other forms of hands-on learning.
Can Excessive Screen Time Cause Speech Delay In Toddler?
Yes, excessive screen time can contribute to speech delays in toddlers. Research suggests that spending too much time in front of screens can interfere with a child's ability to develop language skills and communication abilities. This is because screen time often takes the place of meaningful interactions and conversations with parents, peers, and other caretakers, which are essential for the development of language and communication skills.
Also Read:
Why Learning from Music is Important for Toddlers?
Activities for 2-Year-Old Children
Interesting & Easy Summer Crafts for Toddlers