15 Movies for Toddlers That Will Fascinate Your Little One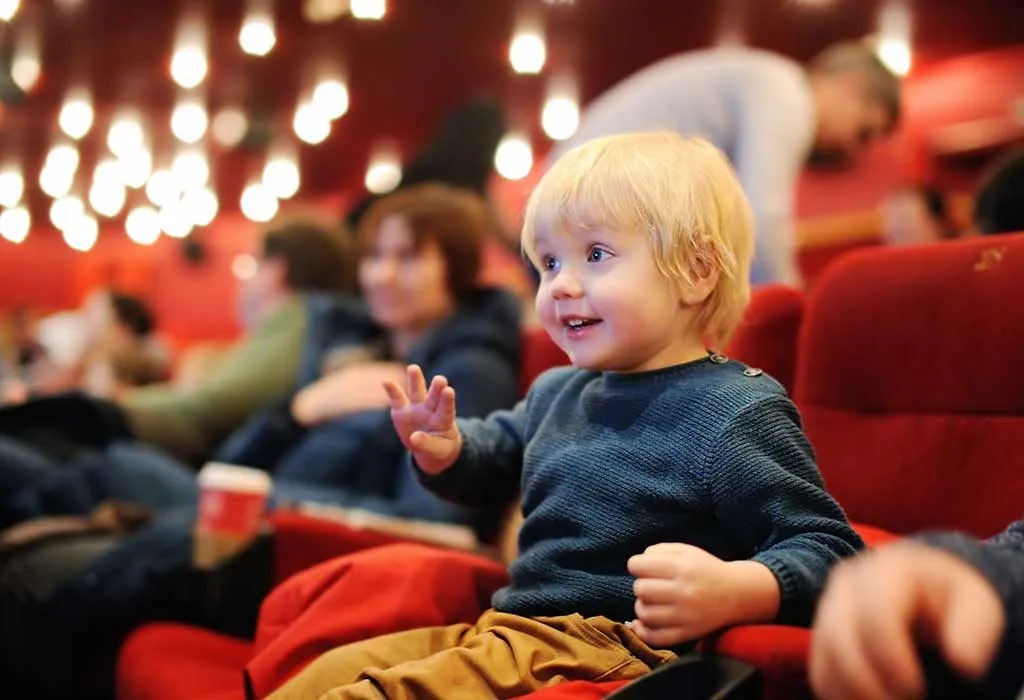 In this Article
Keeping toddlers entertained can be a real challenge for parents. Movies can be a great way not only to get their attention but also to retain it for a relatively long time. Your toddler may find the fun characters, bright colours and lively soundtrack interesting enough to stay glued till the end of the movie. You may see them giggling or even singing and dancing along! But in some ways, toddlers can be the toughest movie critics. Nonetheless, don't worry. We have got you all covered here with an exciting list of some of the best toddler-pleasing movies which may captivate your little ones for some time.
Fun Toddler-friendly Movies for 1 to 3-year-olds
Movies for 1 to 3-year-olds cannot be long or scary or boring – chances are they may lose interest and turn it off if they find them to be so. Some of the popular Disney movies can also be a bit too much to take for these youngest ones. Here is a list comprising of classic films to animated favourites which your kids (and you too, for that matter!) will enjoy watching:
Cartoon Movies
Some enthralling cartoon flicks can be as follows:
1. Shrek (2001)
Shrek is an ogre (a mythical creature) who lives in a swamp. The swamp is taken over by some fairy tale beings, who were banished by the evil Lord Farquaad, thus causing them to take refuge in Shrek's home. To ensure that he regains his swamp, and the characters, their home, he embarks on an exciting journey on which he meets a donkey, and has quite the adventure!
2. Curious George (2006)
George is a naughty little monkey who is very inquisitive. He happens to be on a ship that is sailing from Africa to America. He meets a nice man, Ted, and befriends him. Ted has to acquire some treasured artefacts from Africa which will draw more visitors to the museum, his place of work. George joins Ted on his pursuits which are full of adventures.
3. Cars (2006)
Little kids are usually fond of racing cars zooming around the tracks, and they're sure to love this movie. Lightning McQueen is a racing car who learns a tough life-lesson when he destroys quite a bit of property in a place called Radiator Springs. He has to repair the damage before he can return to racing the road. Fun and friendship are the main themes explored in this cute movie.

4. Arthur Christmas (2011)
This animated Christmas movie for toddlers is sure to put your child in the right Christmas spirit and mood. Arthur, the gawky son of Santa, learns that a little kid's Christmas gift has gotten misplaced due to a technical glitch. He then undertakes to deliver the gift before it is very late.
5. Minions (2015)
Minions are adorable and cute creatures who seek an ultimate master to please and serve. So, minions Bob, Stuart and Kevin decide to visit new lands in search of an ideal master. They meet a super-villain, Scarlett Overkill, who recruits them and then plots a plan to conquer the world with their help. The movie is complete with rib-tickling comedy and gags.
Disney Movies
Disney movies, with their colourful and slick animations, may just become your kid's all-time favourites! Some of the most engaging movies for kids can be as follows:
1. Winnie the Pooh (2011)
Winnie the Pooh is cuddly, charming and adores his honey! His friends are equally enjoyable, each with a distinct personality. Winnie wakes up to realise that he has run out of honey. Things become more interesting when he finds out that Eeyore's tail is missing and Christopher Robin gets abducted by The Backson, an unknown monster.
2. The Little Mermaid: Ariel's Beginning (2008)
Everything about The Little Mermaid is utterly bewitching right from Ariel, the kind mermaid to the darling talking sea creatures and the playful music. King Triton has banned music in his kingdom. But his youngest daughter, Ariel discovers her penchant for music in a secretive club and attempts to reintroduce it into her kingdom.
3. Finding Nemo (2003)
This intriguing Disney movie is popular among kids of all ages. Nemo is a lovable fish who gets captured from the Great Barrier Reef and sent to Sydney. His father, a meek clownfish then embarks on an interesting journey with his friends to bring back Nemo.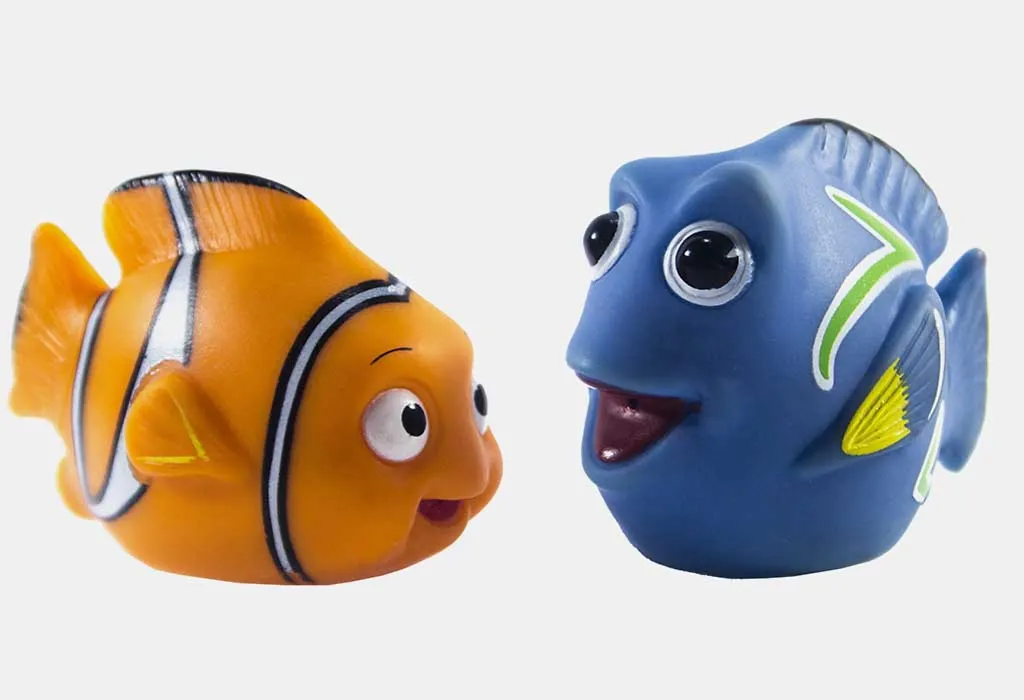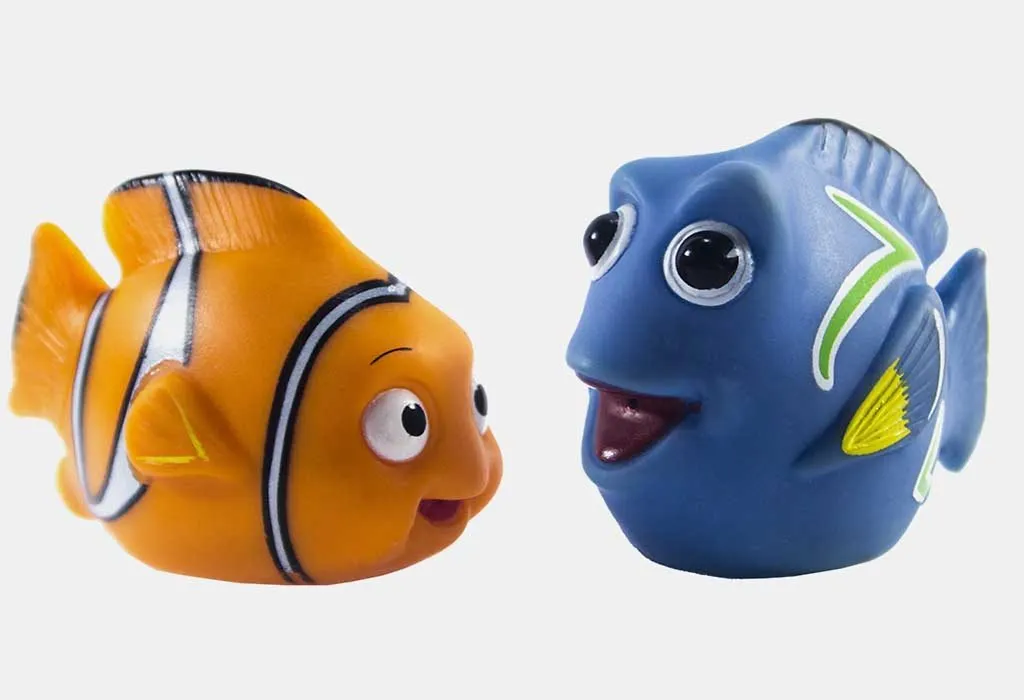 4. Toy Story 1 (1995)
Dolls and toys come to life in this sweet movie. The first movie in this franchise, it revolves around the toys owned by a young boy called Andy. The toys are worried that they will be replaced by a new set of toys that Andy will receive for his upcoming birthday. Although it seems as though he hasn't received any new presents as such, at the end of the party, Andy receives a surprise gift – a Buzz Lightyear action figure. What follows are the adventures and emotions of the toys, depicted sweetly and comically in the movie.
5. The Lion King (2019)
This Disney classic can easily earn first place when it comes to family movies for toddlers. The movie originally came out in the year 1994, but in 2019, the photorealistic computer-animated remake of the movie is scheduled to release. It takes us on a trip to the land of the African savanna where King Mufasa celebrates the birth of his son, Simba. Simba, who is the future king, adores his father. But Mufasa's brother Scar has evil plans which result in Simba's exile. Simba, with his newfound friends, has to find a way to reclaim what is lawfully his kingdom.
Animal Films
Animal films typically have a huge appeal for young kids. The Lion King and Finding Nemo aside, some other stimulating choices can include:
1. The Jungle Book (2016)
This movie revolves around the adventures of Mowgli, a little lad who has been brought up by a wolf pack in the jungle. Sher Khan is a fierce tiger who threatens to kill the man-cub. So, Mowgli's animal family, along with a bear and panther, influence him to go to the human village to escape the clutches of Sher Khan.
2. Chicken Run (2000)
This animated comedy movie involves a bunch of chickens trying to find freedom when they discover that their possessor is conspiring to have them slain. Ginger, a chicken, and Rocky, a rooster, decide to fly away from the chicken farm. This complicated goal has chickens running around which brings about a lot of giggles. This movie provides superb entertainment and can be a lovely bedtime movie for toddlers.
3. Shaun the Sheep Movie (2015)
The sheep are the superstars of this animal movie. A farmer and his band of sheep lose each other in a comical situation which involves moving around in the city, and they find it hard to get back home safely. This movie doesn't have many dialogues because the sheep don't talk making it very easy for toddlers to understand it.

4. The Good Dinosaur (2015)
This comedy-drama can be an amusing dinosaur film for toddlers. The movie follows the life of a young and shy Apatosaurus, Arlo who gets separated from his family and then meets a feral human child named Spot while drifting through a mysterious and harsh landscape. Spot helps Arlo unite with his family again.
5. Dumbo (2019)
The star of this upcoming fantasy movie is Dumbo, a baby elephant and probably the sweetest thing ever! It can qualify as one of the educational movies for toddlers as the storyline offers a wonderful message. The proprietor of a failing circus procures the help of a man named Holt and his children to look after a newborn elephant with oversized ears that can fly.
Watching animated movies is an integral part of every kid's childhood. They are not only a delight to watch but may also deliver some important learnings and messages.
Also Read:
Why Learning from Music is Important for Toddlers?
Activities for 2-Year-Old Children
Interesting & Easy Summer Crafts for Toddlers