Unique Birthday Party Ideas For A 3 Year Old Child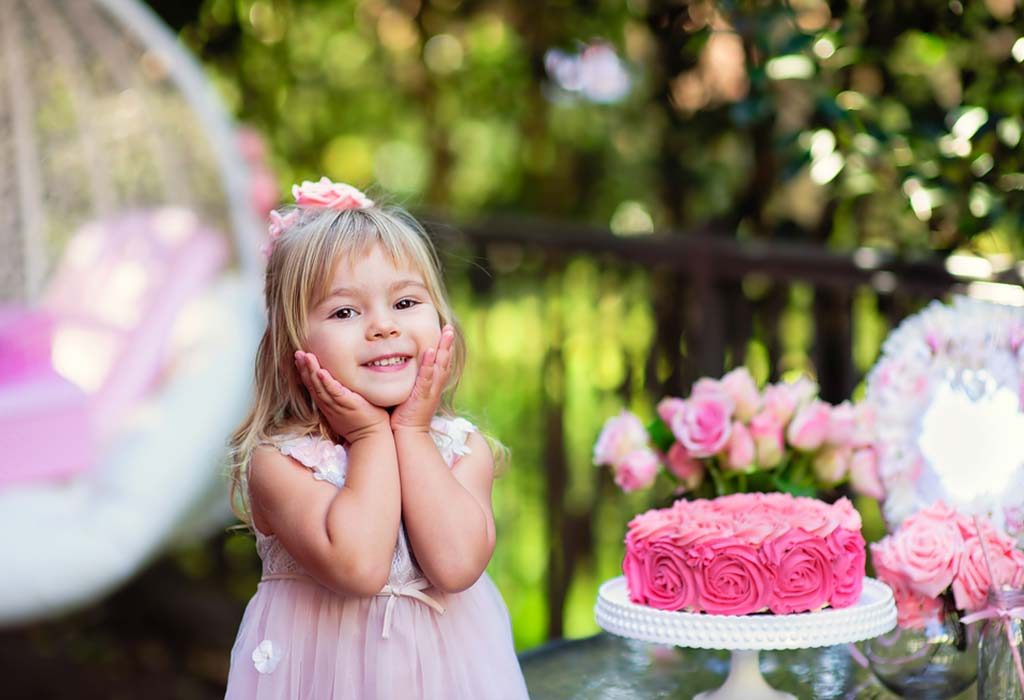 In this Article
The importance and emotions linked to the birthdays of the people that you love the most do not match the importance that anything else holds for you in that period. What's more happening than a day when your lovely kid came to life? In order to make this immensely important day a memorable one for your child, the celebrations must be done in line with what your kid loves to do and what brings him/her immense pleasure. Right from the preparation of the guest list to choosing the right party outfit for your little one, from deciding the party menu to ordering for a delicious and attractive cake, from ensuring proper party supplies to attending party clean up, a child's birthday indeed brings along a lot of responsibilities that all parents complete with immense love and pleasure, all for their kid. To make your job easier, we bring you the best birthday party ideas for a 3-year-old child.
Birthday Party Ideas For 3-Year-Old
Giving the best of both worlds to the child is what all parents desire about, and when it's about their special day, compromising on anything be it the theme or their party apparel, is not an option. Be it a bubble birthday party or an all pink celebration; you have to start preparing and deciding about the proceedings in advance.
Preparing for your child's birthday party is easier when they are one or two years old. Once they turn three and start having their own choices about what they like and don't like, deciding essential things like the theme of the party becomes an important affair to be addressed keeping in mind your child's likes and dislikes. When you have so many things to do, preparing a list and going along with it is the best option. Here is a list with the to-dos for your child's birthday party along with some amazing ideas that will make it the best birthday party ever.
Preparing The Guest List
One of the most complicated decisions to be made while planning your toddler's birthday party is about the guest list. Whom to invite and how many to invite are the two major questions whose answers you will have to figure out before beginning with anything else. Decide if you want to invite your family or elderly friends and neighbours or if you want the birthday party to be an all kids celebration concerning the kids of and around your child's age. Depending upon whom you are going to invite for the party, approximate the number of people who will be showing up.
While deciding for which friends of your child are to be invited, categorize them as preschool friends, the friends down the lane, cousins and friends from daycare. You must understand the fact that toddlers are extremely energetic and often have meltdowns difficult to handle when they get along. It is thereby advisable to keep the number of toddlers in the party limited to those who are closest to your kid, those with whom your child loves to play the most. You should also be prepared with some additional resources as many times parents have the habit of sending in siblings along with the invited child. It is also advisable to book a child care provider or babysitter who would help you manage the entire celebration while also taking care of the many kids present there.
Deciding The Timeline
You need to choose the timings of the celebration based on the people that you are inviting for the birthday party, for example, if you are inviting only toddler friends of your child then you will have to keep the timings according to their Playschool schedules and the calendars of other engagements in general. If your guest list also includes adults from family or parents of your kid's friends, then the selected party hours should be so that the adults are able to arrive at time keeping in mind the generalized working hours. Accordingly, setting the proper timeline is very important; here is a sample party timeline to be followed:
One hour before- arrive at the venue an hour before the party is scheduled to begin. Instruct the babysitter or the entertainer to arrive at the venue 30 minutes before the party begins. Check all the preparations, taste the food items, check if the cake has arrived, ensure that all supplies are properly arranged, make the final decorations and wait for your guests to arrive.
Ten minutes before- as parents start arriving with their kids, take your time to greet them, serve tea and have some conversations with them while the entertainer takes the kids along for beginning games, dancing or for bubble activities.
Ten minutes in- you can now begin enjoying with the kids and other guests, take lots of pictures and enjoy the shows.
50 minutes in- keep the party food ready for serving and prepare the cake to be presented.
1 hour in- begin with the cake cutting ceremony and then, it's time for party food! Start serving.
45 minutes till the end of the party- start cleaning away while the entertainer still takes care of the children and distributes the party favours.
Party finished!
Planning The Venue
Venue for your child's birthday party is one of the most essential things that you should look after, for the venue will decide what kind of activities you can organize at the party. You should begin by making a list of the places where your kid enjoys the most. It could be a toddler's gym, a nearby farm, play zone or even your backyard. Moving ahead, scrutinize the various options in the list keeping into mind the timeline, number and the type of guests that you are inviting. For an all-kids birthday party, anything from a toddler's gym to a play zone would work perfectly. If you are also inviting some of the family members, friends and parents of the kids that have been invited, then a farm or your backyard could be the right choice for this celebration.
Choosing A Theme
In order to make your child's birthday party one of a kind and a memorable one, choosing from among the various 3-year old birthday party themes is extremely important to align all other preparations with it and make it an effectively-managed birthday party. Here are some of the best three-year-old birthday party ideas for boys and girls:
Themes For A Girl
1. Unicorn Birthday Party:
Baby girls are always fascinated by unicorn themed items, cartoons, books, goodies and toys. Keeping this in mind, one of the most joyous birthday party ideas on a budget is to personalize all the party goodies, decoration and edibles in rainbow colours with unicorn designs. Unicorn birthday party is full of the magic that your daughter has been dreaming about. The glittering decor and a unicorn cake would be cherry on the top.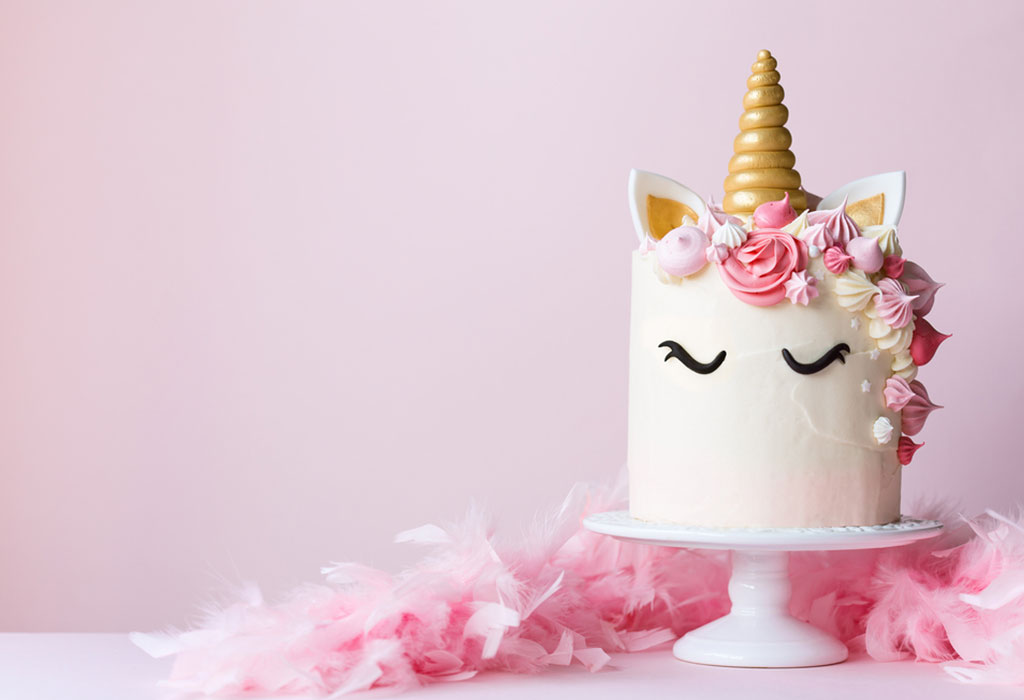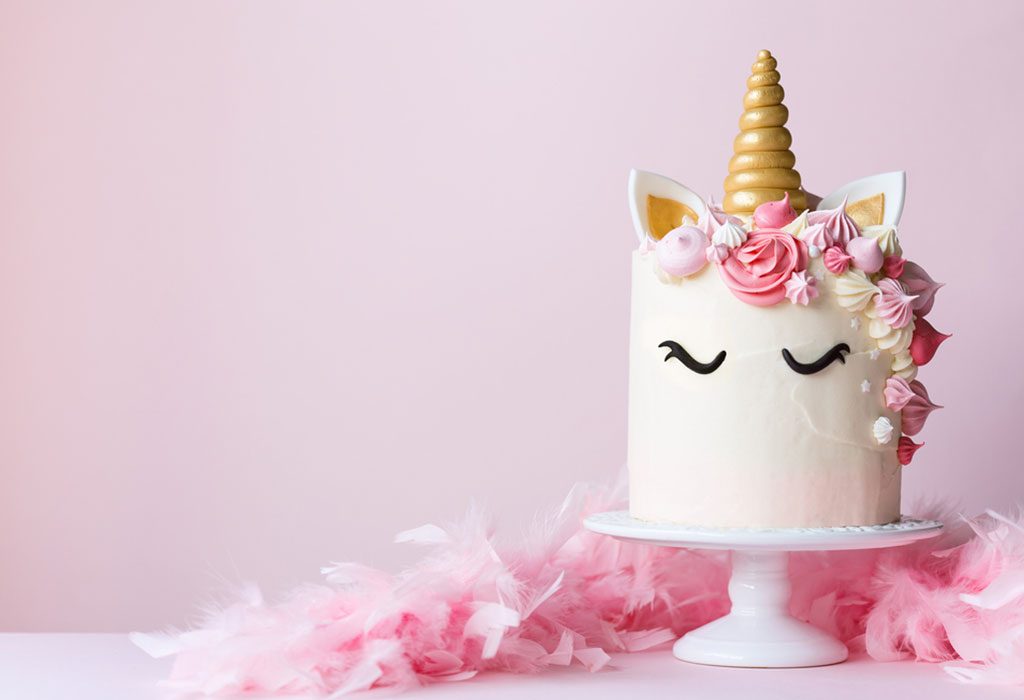 2. Princess Birthday Party:
The princess birthday party idea is one of those evergreen birthday party themes for girls. In line with this party theme, you can fill the party with lots of princess jewels, tiaras, glittering decorations, lots of pinks and purples. Do not forget to opt for the 3D princess cake for your lovely princess on this special day.
3. All Pink Birthday Party:
Pink is a lovely colour irrespective of its gender association, and it is known to be the favourite of little girls. A pink birthday décor will help you craft a picture-perfect birthday for your child who'd be amazed by her favorite colour theme. You can arrange edibles like pink frosted cookies, pink lemonade, pink cake, etc. to add a finishing touch to your arrangements. This is by far one of the best 3rd birthday party ideas girl.
4. Frozen-Themed Birthday Party:
You get to choose from a large number of frozen birthday party ideas, making this theme the one with the best possible variants and best birthday party games.You can decorate the room in white and blue colour which is also an fantastic indoor birthday party idea. The blue and white decoration will also work as a winter birthday party idea if your child's birthday falls around winters. Distributing Frozen characters' goodies can be another good stroke that would cheer up the kids while they wait for the incredibly delicious and beautiful Frozen-themed cake to arrive.
Themes For A Boy
1. Pirate Themed Birthday Party:
The pirate-themed birthday party is one of the best birthday party ideas on a budget as toddlers would love to treasure hunt all their time during the party and keep on getting fascinated with what they find every time. The pirate theme enables a playful atmosphere for the kids while keeping them engaged through rewards. You can also distribute pirate goodies and props to keep the theme attractive.
2. Dinosaur-Themed Birthday Party:
The dinosaur birthday party is yet another amazing one from the 3-year-old boy birthday party ideas, perfect if your kid loves T-Rex cartoons and toys. You can commendably play with decoration by placing kid's favorite dinosaur toys and ordering a dinosaur themed cake. You can also call upon an entertainer dressed up as a dinosaur to entertain the kids throughout.
3. Truck-Themed Birthday Party:
Baby boys are usually fascinated and attracted to vehicles and the truck themed birthday party idea is quite a trendy theme to choose for toddler boy's birthday party. You can do it all yourself by painting large cardboard boxes as trucks assigning them to each of the invited kids and organize race competitions and other games using it. You can also personalized doughnuts as truck wheels and make truck themed food items, including the cake.
4. Paints-Themed Birthday Party:
A paints-themed birthday party is unquestionably one of the most fun ideas for a 3-year-old birthday party because of the long list of fun activities that can be conducted under this theme. For the paint party, you can stalk up on toxin-free pains for the children along with small canvases or chart papers. The artworks thereby created at the party can serve as commendable "exchange and take home" party favours. Therefore, this theme has a lot of activities for 3-year-old birthday party.
A Nice Birthday Cake
The cake is the centre of attraction for any Birthday celebration. Especially when it comes to a 3-year-olds birthday party, a cake is the foremost thing that you should pay attention to. The cake should not only align with the birthday party theme but should also be extremely delicious in line with what the taste buds of kids demand. You can customize the birthday cake according to the party theme colours and play with its shape according to your kid's favorite cartoon character, a favorite toy or with his or her photograph. You can also consider these fabulous ideas-
Race track birthday cake
Princess shaped birthday cake
Birthday cake with edible toys' miniatures
Character cakes
Meal Plan
Making the meal plan and selecting food items for such a celebration is a very particular task as you need to keep in mind the eating habits and abilities of the three-year-old kids. You need to keep yourself from "complicated to eat" dishes and those that are heavy or spicy. If you are looking for some amazingly delicious food ideas and meal plans for your toddler's birthday party, here we have for you the easiest to make and toddler approved food items.
Chocolate peanut butter cookies
Mini sandwiches
Mac and cheese
Themed chicken nuggets
Themed cookies
Chocolate dipped fruit cones
Rainbow vegetables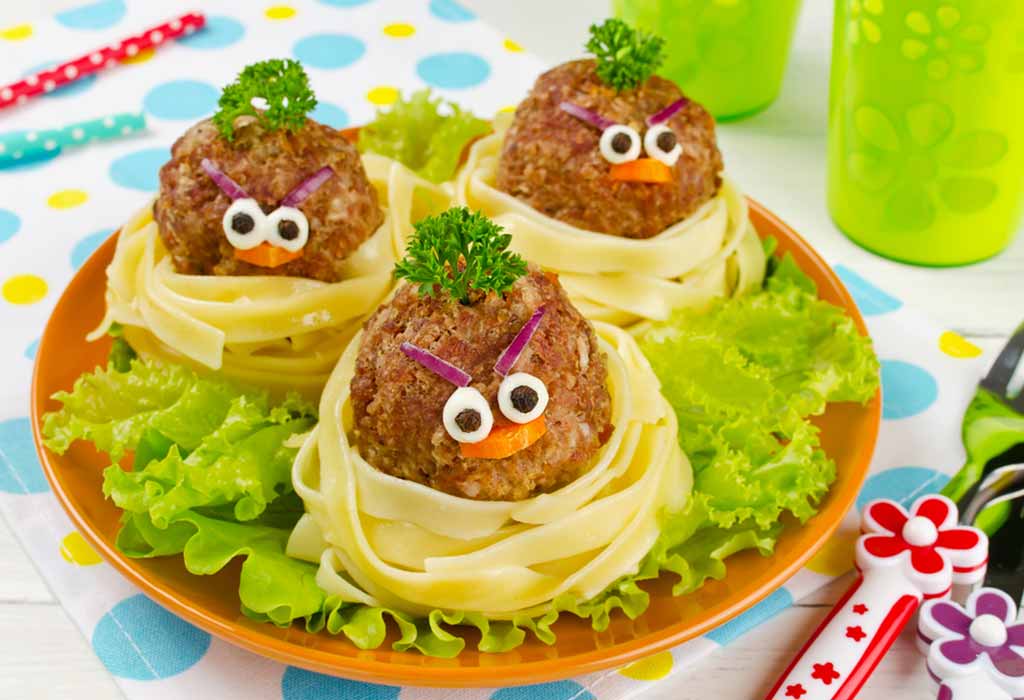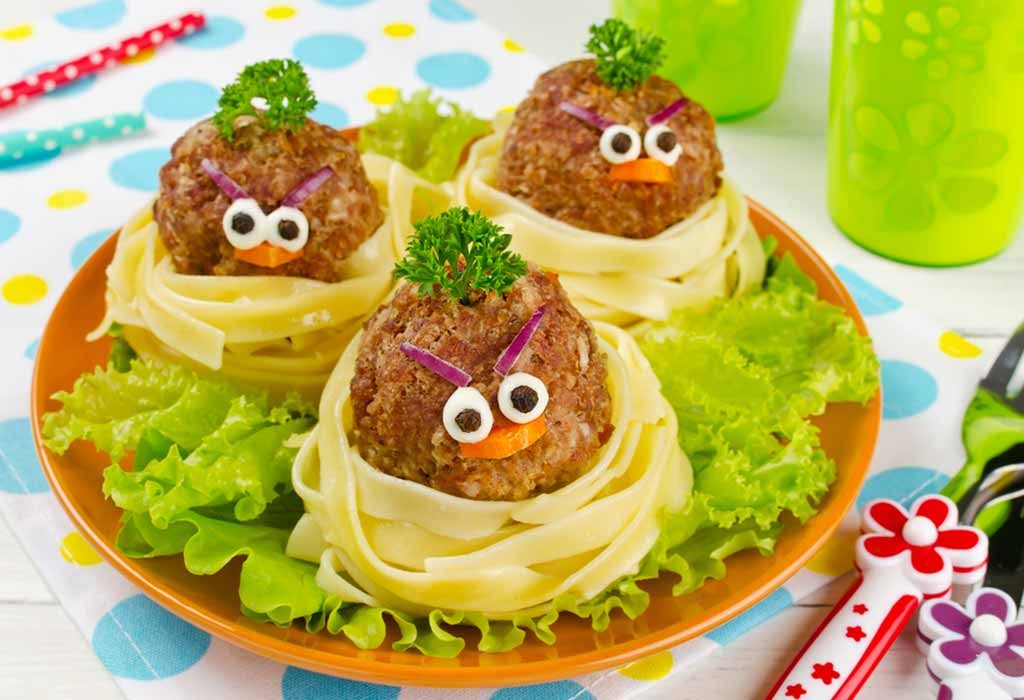 Party Favours
When planning about what party favours should be given out, try considering quality over quantity because that's what other parents appreciate and children get excited by experiencing those large packages of favours being handed over to them. While deciding this, always begin by assessing what your child likes to receive as party favours. For example, if you are planning on giving out books then choose the one that excites your kid the most, if you plan on giving out toy sets choose the ones that your child loves to play with the most. You can choose from the following part favour ideas:
Colouring sets – these are always popular with 3-year olds
Colour changing milk cups-3-year olds will be fascinated by the milk cups when they magically change color.
Picture puzzles – these will keep the little ones constructively engaged for a while.
With these amazing birthday planning ideas and themes, you can easily organize a birthday party that your toddler will just love and all the guests would admire irresistibly. Besides all this, do not forget to spend some quality moments with your child on this day like any other day and make it even more memorable for yourself.