5 Tips To Consider When Buying a Tricycle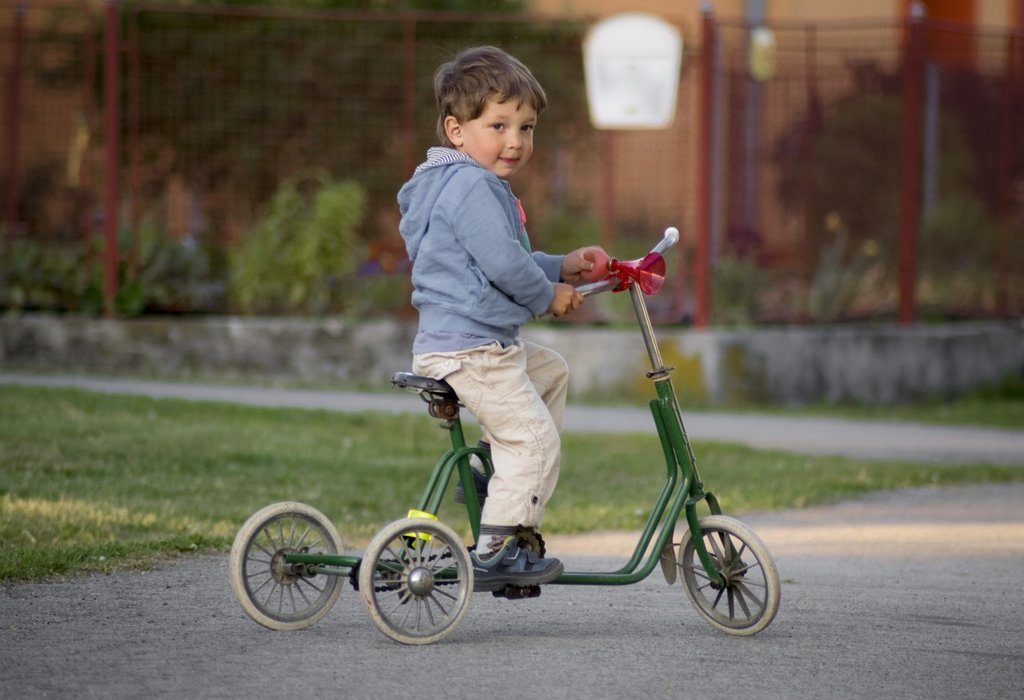 In this Article
In your quest to buy your kid's first tricycle, it's understandable to feel quite perplexed by the range of options available. Before jumping the gun, it's always wise to keep in mind a few important tips for buying tricycle for kids.
You might have come across the latest tricycle model featuring vibrant colours and an attractive look. But though it's beautifully designed, is it the right one for your kid? This is where it's vital for parents to have some know-how about getting the best tricycle for their young preschoolers. By keeping a few things in mind, buying the right model becomes easy.
Some Factors to Consider Before Buying a Tricycle
1. The Age of Your Child
For a preschooler about 3 years old, the best suited tricycle is one without pedals. He can scoot along the floor by propelling it with his feet. It enhances his mobility and gives him a sense of independence. This type of tricycle also helps in exercising and strengthening the lower body muscles. Learning to steer is a brownie point that comes with learning to ride a tricycle.
2. Indoor or Outdoor Use?
Manoeuvring easily inside the house on a tricycle is possible only when the space is child-friendly. With only a little room available to move around, there are risks of collisions that may hurt your child. On the other hand, if you want him to use the tricycle in the garden or the backyard, ensure that the tyres have good grip. A tricycle with a long push handle at the rear will allow you to push it forwards and backwards to relieve your child of some of the effort.
3. Choosing Foldable Tricycles
Kids should never be confined indoors and neither should parents! However, if you want your preschooler to use his tricycle at a park or when out picnicking, consider getting a foldable one. It's portable enough to be carried in the car and can be easily stored in a closet too.
4. Check for Assembling Options
Tricycles are available in both assembled and non-assembled models. If you or your husband is confident enough to assemble it all by yourselves, you can opt for a non-assembled model. Many sellers also offer assembling services at home. Check for such services in case you have doubt in your assembling abilities! If not, you can also choose an assembled tricycle which can be used immediately.
5. Budget Matters
Gifting your child with the first 'toy' he can ride is in itself a happy occasion. However, it's also important to look at your budget. Aside from the tricycle, you'll need to buy a helmet, and elbow and knee pads as part of tricycle safety for preschoolers. You may also want to look at options like an adjustable seat and adjustable handlebars so that your child can use the tricycle for a longer time.
There are many different tricycle models, some more basic and others with a range of features. Buying the right one for your kid is important so that he can get the most use out of it.
Does your child own a tricycle? What factors did you keep in mind when shopping for it?