Tips for Throwing the Best Diaper Party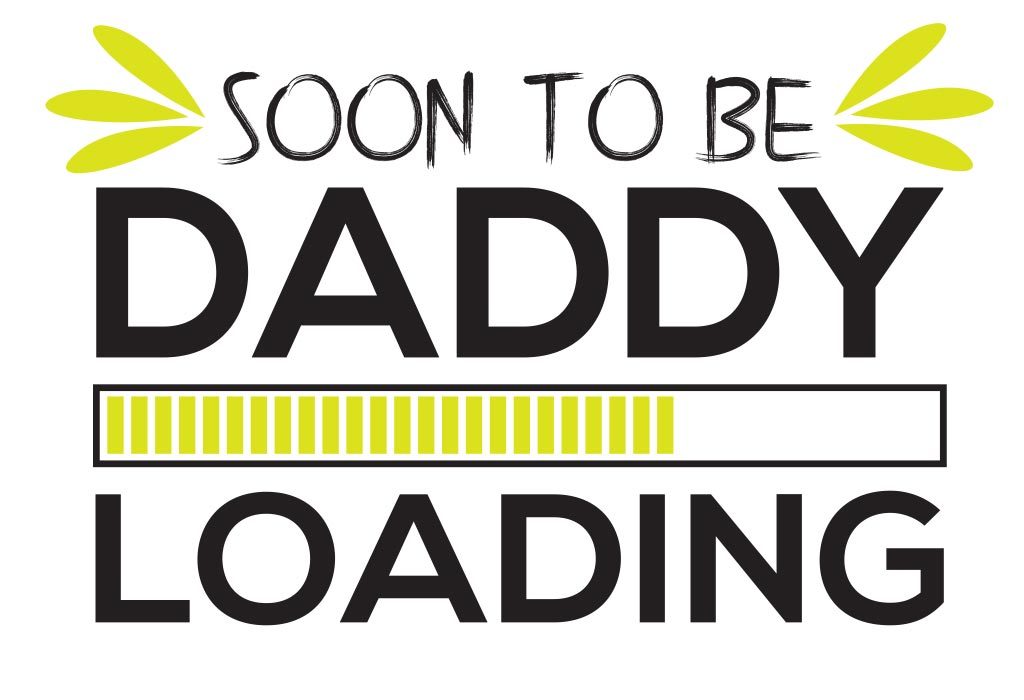 Many times, to-be parents and friends confuse baby showers with man showers. Well, there are many differences between a diaper party and the rest! One of them includes no compulsion on dressing up. In fact, it is a low key event that is organised specially for the to-be-dad. It features some of the craziest foods, decors and even invitations. Above all, the entire party is focused on a unique theme – Diapers!
If you want to plan a diaper party for a friend or a relative, but have no clue what it is and how you can go about planning it, you will find this article pretty useful.
What's a Diaper Party?
By definition, a diaper party is an event organised for a dad-to-be. What makes the event special are the unique gifts – lots and lots of wipes and diapers! The event is pretty casual; usually with barbeque, beer, and good friends for a great time. When compared to other parties, diaper parties get minimal attraction but are much required for to-be fathers, who are mentally preparing themselves for a diaper-changing spree which will begin soon.
Why Throw a Diaper Party?
Diaper parties are quite important and relevant, especially for the to-be father. Just like moms, dads play an important role in the birth of a baby. This means they need to be celebrated and given a reason to have some fun. Another reason why diaper parties are thrown would be the mere fact that diapers are not cheap. On average, families buy around 2000 to 3000 diapers in the first two years, which amounts to a good sum of money.
Who Should Host a Baby Diaper Party?
Many times, there is confusion about who should host the diaper party. Well, the best people to organise and host this event would be friends and family. It is important to ensure that the party is not organised by the dad himself.
Also, the host needs to appreciate the fact that the diaper party and the baby shower cannot happen on the same day and same time!
Who All Are Invited to a Diaper Party?
Once the idea of organising diaper party surfaces, the invitations need to be prepared. This is when you would enlist the people you want to invite. Since the idea of hosting a diaper party is new in different parts of the world, you need to be careful with the guest list.
Ideally, the family should be a part of the special celebration. Then, the party must feature the dad's dearest friends. It would be wiser to let the dad decide whom he wants at the event. This way, the entire event will stay cosy and comfortable for the dad-to-be.
Amazing Diaper Party Ideas
Since diaper parties are relatively new, there are fewer rules and regulations, and you have the freedom to organise it the way you want. Here are a few ideas to help you:
You can ask the dad-to-be, and his buddies to wear diapers. As hilarious as it sounds, it might turn into a moment to be cherished.
You can pull together funky diaper party gift boxes. Ensure that the gift box reminds the guests of all the fun elements at your party.
You can choose to serve beer in baby feeding bottles!
You can ask the men to act pregnant!
Instead of putting together a massive cake, you can build a cake out of beer cans.
When you are all set to use one of these ideas given above, you need to arrange for the party supplies, decorations, food, cake, games, etc.
Common Diaper Party Supplies
When it comes to organising a diaper party, there are few supplies you cannot miss out on. Let's get to the heart of top ten supplies your party should have:
Beer always tops the list of must-have diaper party supplies. However, you can also choose to have fruit punch, juices, mocktails, cocktails, etc.
Banners are required to remind everyone why they are gathered together in the first place.
Ice is a much-forgotten item at the party. Get as much as you can.
Diapers, without which the party will remain incomplete.
Plenty of shot glasses and mini liquor bottles.
Modern plates, and disposable paper plates with napkins.
Bling balloons to light up the ambience!
Signage that doesn't confuse the dad to be, and his beer buddies!
Diaper Party Invitation Ideas
Unlike invitations for a baby shower, the diaper party needs funky, and out-of-the-box ideas. When creating the invitation, you need to remember that the event is for the dad. Here are three stunning ideas to help you:
The invitation should signal the presence of something that attracts the invitees. For example, beer! You can word the card with "beer" mentioned several times.
Event tickets have become a norm for diaper party invites. In fact, you can include an entrance fee too, which would be a pack of premium diapers!
Get the diaper party invites to be cheeky and adventurous with a cute cartoon baby in a diaper. You can add lines like "Shit got real" on the baby's diaper.
Cute Diaper Party Decorations
Here are a few options for the party decorations, but you can as crazy as you want!
A beer cake as the fundamental décor at the party is one of the popular ideas for Diaper Party! Let the cake have a diaper design. In fact, you can replace the cake with beer cans and diapers, too!
As mentioned previously, the event needs plenty of banners. The banners help in guiding guests and reminding everyone of the party's actual theme.
Since this is a diaper party, consider stocking up diapers in different parts of the room. Don't forget to pick diapers with cute baby pictures on them.
Diaper Party Cake
Any party that has to do with children, before or after birth, will be incomplete without a stunning cake. Jokes apart, you need a real cake that can be cut and enjoyed at your diaper party. One would consider this as a golden protocol, but the diaper party does need a cake that looks (or at least feels) like a diaper. Sticking to the theme is a great move. It removes much confusion and adds more cuteness to the event. But, if you are focusing on keeping the dad-to-be happy, you can choose to order a cake of his choice, too!
Diaper Party Food Ideas
A diaper party for guys will be incomplete without great food! Indeed, you need to come up with a great menu, which can keep all the guests on their toes. Just like every other element, food choices differ drastically between a baby shower and a diaper party. You cannot go for fun-filled desserts or sweet beverages. Instead, you need to focus on foods that blend well with "manly" interests.
Beer food would be the heart and soul of this occasion if you are planning to stock up on beer. Probably, you need to identify items that act as the centrepiece in bars. This includes featured varieties like cheese dips, nachos, cheese cubes, and crackers.
Don't say no to fruits and veggies at the diaper party for men. After all, shouldn't your guests receive healthy delicacies like hummus?
A staple at any coed diaper party ideas would be BBQ.
When you organise a diaper party for the guys, you can opt to cookout food. This means, grabbing a dozen ribs, hamburgers, and hot dogs will never go in vain. These dishes prove the masculine nature of the whole occasion.
Just because the diaper party is for men, you must not omit the desserts completely. Instead, try not to overdo the sweet part. Desserts at the diaper party can be anything like Rolos, cookie bars or even brownies.
Diaper Party Games
At a dad's diaper party, making him and big men play games can be very difficult. In fact, guests at baby showers also hate the idea of playing games. Still, you need to ensure that a good number of exciting games are organised at the event. The games need to be both engaging and hilarious. It should not bore the dad-to-be or his guests. This means lots of thought needs to go into the games you plan.
That being said, here are a few games that will help you during the event:
The best and most stunning game that will give you plenty of photographs would be "Diaper changing". Ask experienced daddies, and the new daddy to change diapers. You can begin by asking questions. Then, you can ask them to change the diaper of toy dolls.
Chuggies is a famous game in any diaper party for men. This is where guests need to fill bottles and chug. The fastest player wins!
Next comes a classic game: Beer pong. This is definitely every father's favourite game. But, you can consider replacing the ping pong balls with pacifiers.
The beer pong game can be upgraded with a "buzz word". This is when the player needs to come up with a word, before drinking beer.
Favours for Diaper Party
Here are a few party favour ideas for your diaper party.
Most men admire whiskey and beer. These are often tagged as masculine drinks. This is why the diaper party needs to have a good amount of beer and whiskey. A great idea for the upcoming diaper party would be to send a pack of 4 or 6 beer samples to the guests. Then, you need to ask for feedback. Based on feedback, customise the drinks offered at the event. If possible, ship the beer cans with goodie bags.
You can share beautiful mini bottles of rum, and cigars too. Well, no man would ever say no to this gesture. It helps the guests have a keepsake of your special diaper party.
What Gifts Can You Bring If You Are Attending a Diaper Party?
When it comes to gifting at a diaper party for men, you are bound to be bombarded with ideas. This is because there are so many options to pick from. With this being said, here are few safe bets:
The diaper party needs a bunch of high-quality diapers because random brands of diapers may cause rashes.
Along with the diapers, you can give a decent amount of wipes, and maybe a safe diaper rash cream, too.
What would the daddy need after a diaper change? Well, a miniature hand sanitiser would work.
Portable formula packages are a great gift option too!
Nursing supplies for the mom-to-be might be irrelevant at a diaper party. But, there is no one stopping you from offering these gifts.
Bibs and teether, are two traditional gifts at any baby shower or diaper party.
Burp cloths.
Bandages.
Stroller clips that can be used to connect the diaper bag along with the stroller.
Whether it is the games, food or theme – you don't need to stick to a definite protocol. Unlike the baby shower, there is plenty of room for experimenting and exploring in a diaper party. This is a special event, which is meant to make the daddy and his fellow buddies special. The tips discussed in this post will help in putting together a great diaper party. Also, it will help you with striking ideas that can lead to a memorable gathering.
Also Read:
Amazing Baby Shower Theme Ideas
Ideas to Plan a Co-Ed Baby Shower
Checklist to Plan a Perfect Baby Shower