Choosing the Right Bottle for your Baby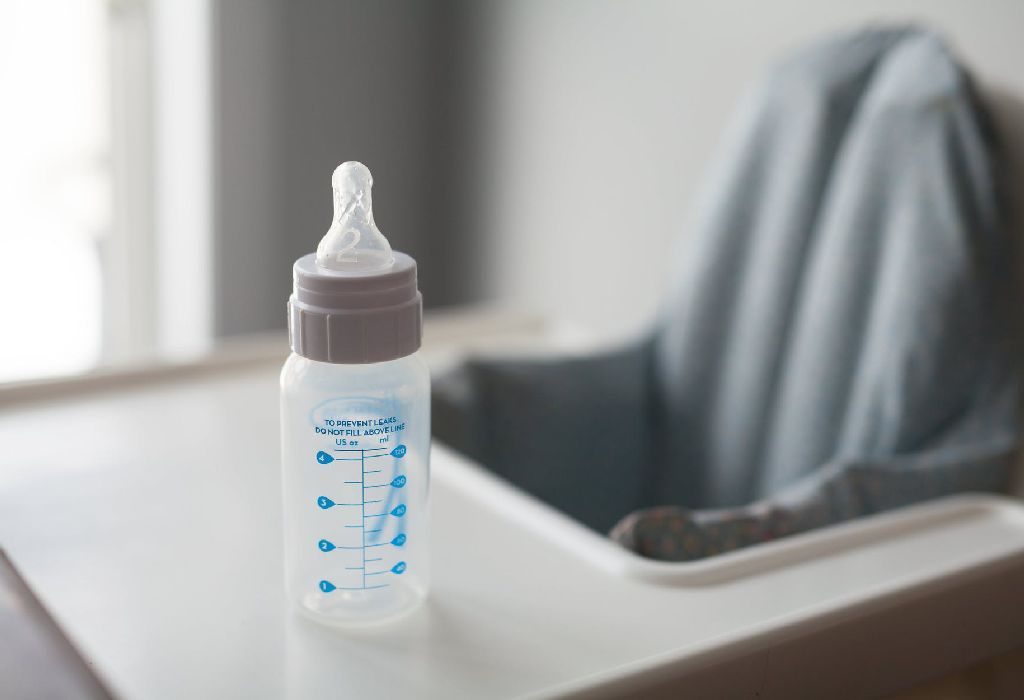 While there is no doubt that breastfeeding is the best way to nurture a child, some new moms have to opt for the bottle due to various reasons. Whether you are pumping your own breast milk or feeding your baby formula, a bottle becomes a necessary baby care product to have. Here are some factors you need to consider when choosing the right bottle for your baby.
The most important factor while choosing bottles and nipples is, of course, that the baby takes to them. It is almost equally important that, as a new mom, you are comfortable using them since cleanliness and maintenance are going to become routine (and pretty cumbersome) chores for you.
Video: How to Choose the Right Baby Bottle?
Choosing a Bottle
1. Glass vs Plastic
Traditionally, bottles are made of glass. They work well because they are chemical-free and last longer. However, they are more expensive and there is a danger of breakage. You can get silicon covers for the bottles to avoid damage.
Plastic bottles do not break, but they do deteriorate and need to be frequently replaced. Look out for chipped or cracked bottles. If you are skeptical about the chemicals in plastic (specially bisphenol – A) pick the ones with a 'BPA-Free' label.
For a start, you can choose 4 ounce bottles for your newborn. Then you can move onto the 8 or 9 ounce ones as your baby grows, and his appetite increases.
A Few More Pointers for Choosing a Bottle:
Choose the bottles of the same brand as your breast pump, so that you can express milk straight into it.
Buy bottles with broader necks. They are easier to clean.
You could opt for bottles with disposable liners. The milk never touches the bottle, and cleaning is way easier.
If your baby is colicky, try the bottles with angled necks. They reduce gas formation.
Look out for the bottles that can turn into sippers as your baby grows.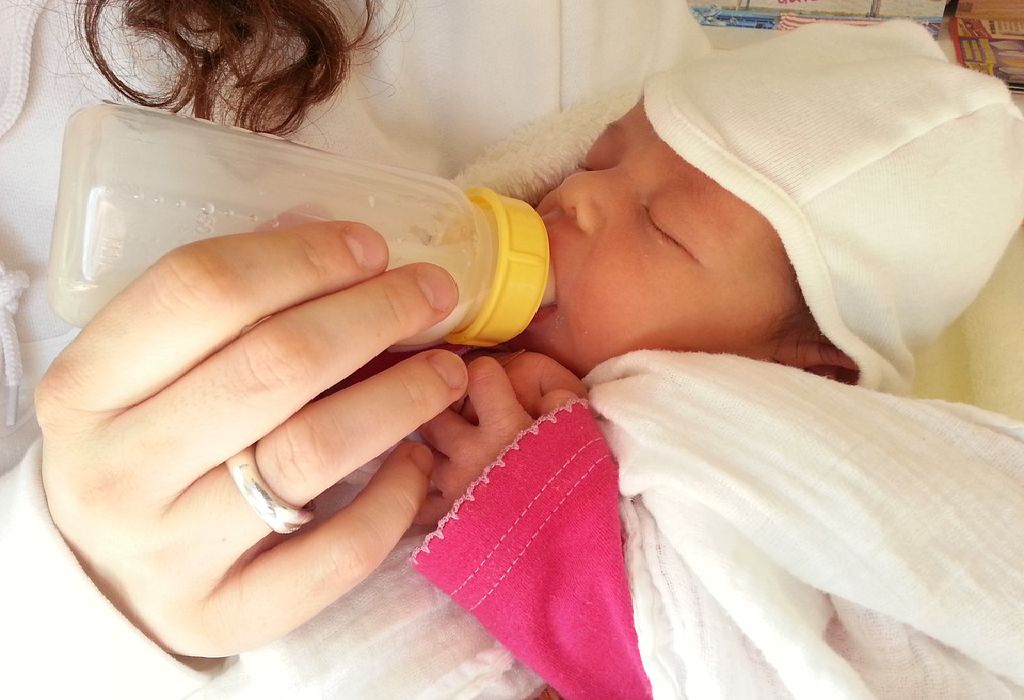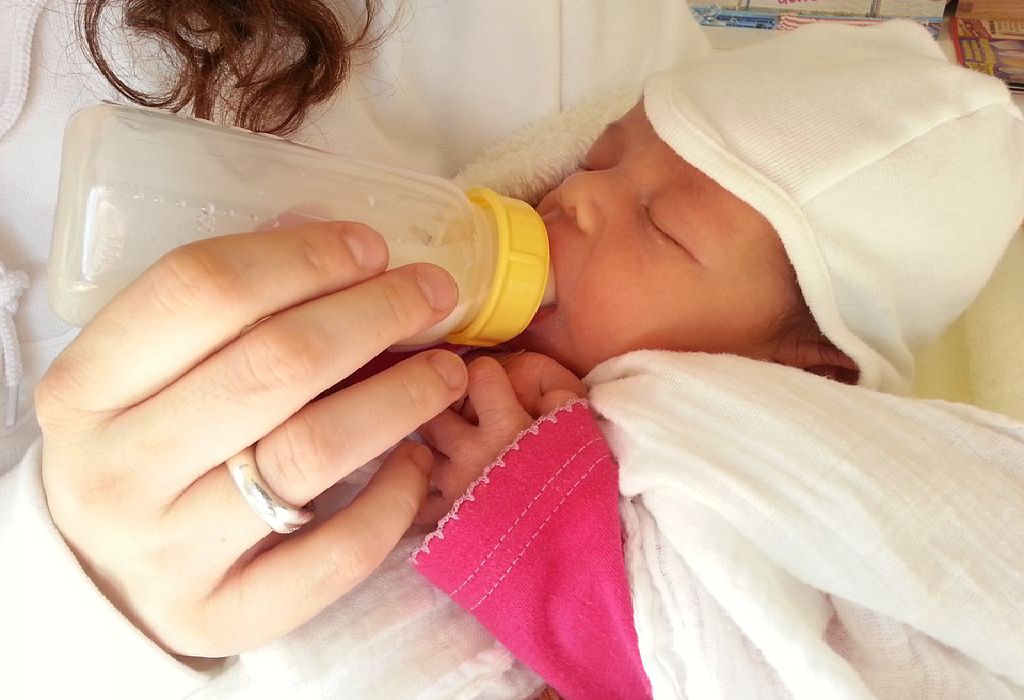 Choosing the Bottle Nipples
There is a wide variety available in the market. However, your choice may be limited by the choice of the bottle since the two often come as a package. In any case, it is a good idea to opt for a combination of the same brand since that will ensure a better fit ruling out leakage.
1. Latex vs Silicon
The first choice, new moms will have to make is between latex and silicon nipples. Latex nipples resemble the mother's breast more closely since they are softer and more flexible. Silicon nipples however last longer, are less porous and easier to maintain because they can go into the dishwasher and are also more resistant to heat. They are also less prone to bacterial infections.
2. Size of the Nipple
Though nipples come with an age indicator, use the information as a rough guide. When you upturn the bottle, milk should drip out in steady drops. If the nipple is too small, the flow may be too slow for the baby making him struggle and tiring him out. Too big a size might allow too much milk and result in choking. Observe the baby carefully each time you try out a new one.
Most nipples are traditionally either bell or dome-shaped. You might also want to consider some special ones:
Naturally-shaped nipples have a broader base. These are good when the baby is making the transition from breast to bottle because they mimic the shape of the breast better.
Orthodontic nipples are ideal for teething baby. They are flat on the side that rests on the baby's tongue.
Vented nipples, though expensive are also a good choice. They have a small hole to avoid the creation of a vacuum, making the milk-flow easier. They are especially useful to avoid colic and gas.