Choosing the Perfect Baby Stroller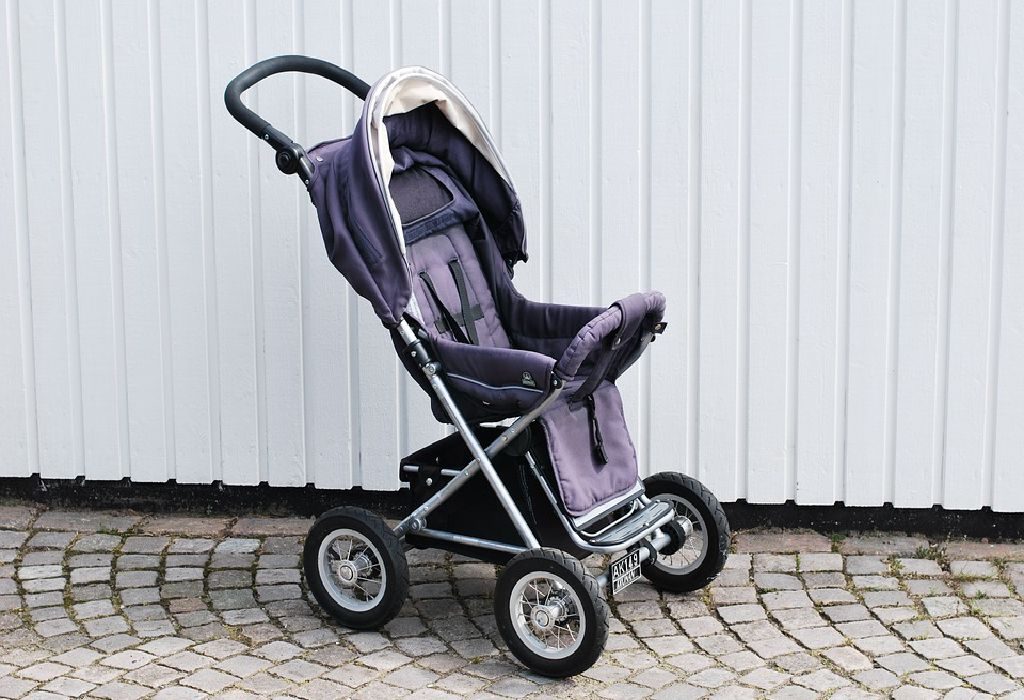 Baby strollers are a boon in disguise for parents who like to include their babies in their various outings and still want to retain the freedom of movement. By choosing the perfect baby stroller, parents can not only be assured of their baby's safety and comfort but also find themselves more capable of performing various activities. However, in order to choose the best baby stroller, you need to understand your need and what exactly is available in the market.
Video: How to Choose the Perfect Stroller for Your Baby
A baby stroller is an essential equipment for child-care. While it may not be of much use in the very early months of a baby's development, when parents prefer to carry their baby; it surely plays a significant role in later stages of child development. As a parent, you are responsible for choosing the perfect baby stroller for your little angel, and the choices are many! For information on the many types of strollers, and to understand the features and characteristics of each, check out this detailed Buying Guide to help you make a choice. In the interim, here's a shorter version to give you a brief understanding of all the variants of baby strollers available in the market and how to choose the best baby stroller out of them. There are five distinct types of baby strollers, these are:
1. Light-weight strollers
These are the most basic form of strollers available in the market at very inexpensive rates. Take a look at some of these. The foldable or adjustable nature of the slim frames and un-padded fabric seating of these strollers render them useful for only short durations.
2. Standard strollers
These strollers have a padded seating or reclined surface and typically have an umbrella or sun-shade outfitted into it. Much more robust and comfortable than light weight strollers, these can have a rather extended use. These strollers also have storage compartments or pockets at the back or side, wherein you can stock diapers or feeding bottles. If you think a standard stroller fits your requirement, you can select one here.
3. Jogging strollers
These strollers are very robustly built with shock absorbing mechanisms. They can be used for long walks, jogs, trekking and mountain climbing. Although, they may require accessories and add-ons for very young babies as they are primarily designed to hold older babies.
4. Car seat strollers and travel systems
These are the most commonly preferred strollers by parents who have to drive their babies to various places. Simple car seat strollers have a detachable car seat which can be mounted on the rear seat of the car while the stroller frame can be carried in the storage space, to reassemble later. The more complex travel-systems have larger and heavier car seats and frames, which can be used for older babies as well.
5. Multi-seat strollers
Double or triple seat strollers are also available in the market for seating twins, triplets or more than one children in the same stroller. These strollers can either have a tandem arrangement, i.e. the seats are arranged one behind the other or have side-by-side seating arrangement.
How to choose the best baby stroller
In order to choose the best possible stroller for your baby, you have to become more than an aware customer. In addition to checking out what is available in the market, you must understand your own need and usage too. The following tips can help you frame a checklist for baby stroller shopping:
Thoroughly research the different brands, models and variants of baby strollers available in the market. Try to gather as much information as possible online, before taking your baby out and taking some test-rides in actual strollers. After all, you want to invest in a stroller which your baby feels most comfortable in.
Determine your lifestyle requirements and the frequency or rigor with which you will use the stroller. If you will only use the stroller for brief market runs, then probably a light-weight or a standard size stroller is what you should be looking at. But if you have an active and physical lifestyle, then buying the jogging stroller can be more up your alley.
Map out a tentative budget based on the type of stroller that you want and the type of stroller that would best serve your needs. There is no point in spending more money than required as the life-cycle of this product is only as long as your baby learns to walk for extended periods.
Check and re-check the need for accessories and add-ons. If the overall cost for the stroller and its accessories exceeds your budget, it is better to look for a more comprehensive alternative in the market.
A baby stroller can be your baby's favorite place in the world for it will take him places and let him enjoy the ride. By choosing the right stroller for your baby, you can his comfort and safety. You can also liberate yourself from the continuous need of carrying your baby and go back to enjoying some of your old hobbies like jogging and shopping.
?>