This Mom Has Found an Amazing Trick To Make Diaper Changing a LOT Easier!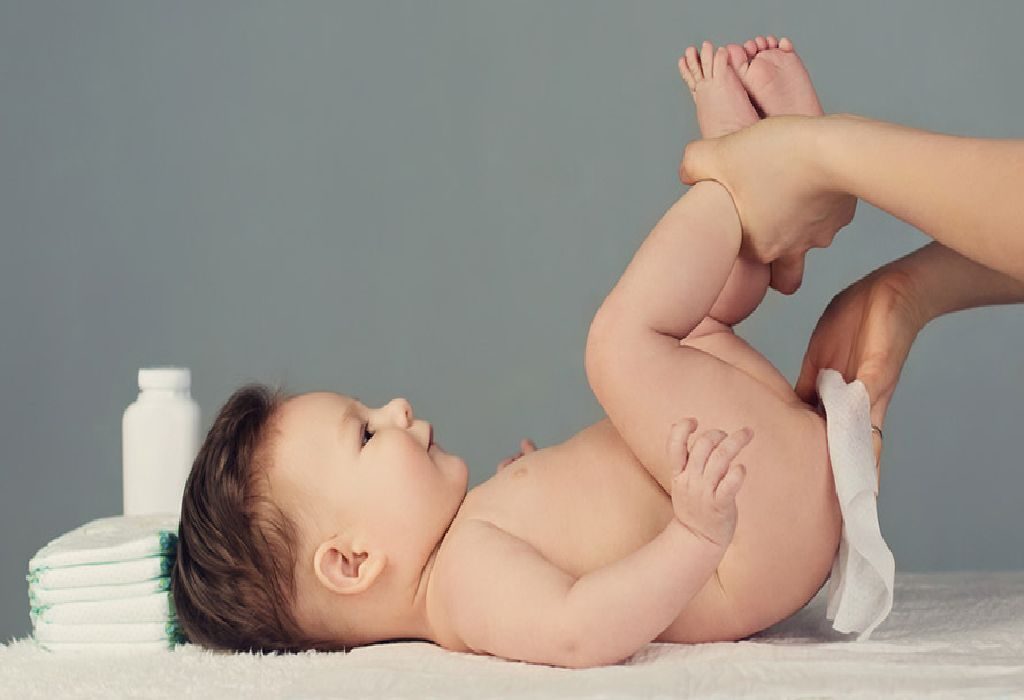 In this Article
Changing diapers is the one daunting task every parent dreads and that is bound to get messy – especially when travelling with the baby. Handling all that pee and poop and managing to keep sane is something we learn only with time – and even then, it does tire us out. One enterprising mom, however, has discovered a diaper changing hack that promises to be life-changing for every hassled parent!
Diaper changing is one babycare routine that we mothers have to get used to, for several years in our baby's life. Generally, children are not toilet trained (at least, not foolproof and definitely risky for venturing outside home!) till the age of 3-4 years. Till then, diapers/nappies are our best friends. While most mothers become experts at doing this while at home, we could all use some help when it needs to be done while travelling, or when the diaper is especially messy!
That struggle of stuffing a million things into our handbags (which are now 'diaper bags') and wasting precious minutes in separating hankies from keys and lipsticks – that struggle is very real. Many of us have experienced accidents, soiled clothes, and the extreme discomfort of mess – both on our baby and our part!
It is this common problem that tempted one creative mommy to find an innovative solution for nappy/diaper changing on the go. Recently, mommy and artist Elizabeth shared this hack on her Facebook page 'The Painted Dragon': a neatly packed Nappy Changing Kit!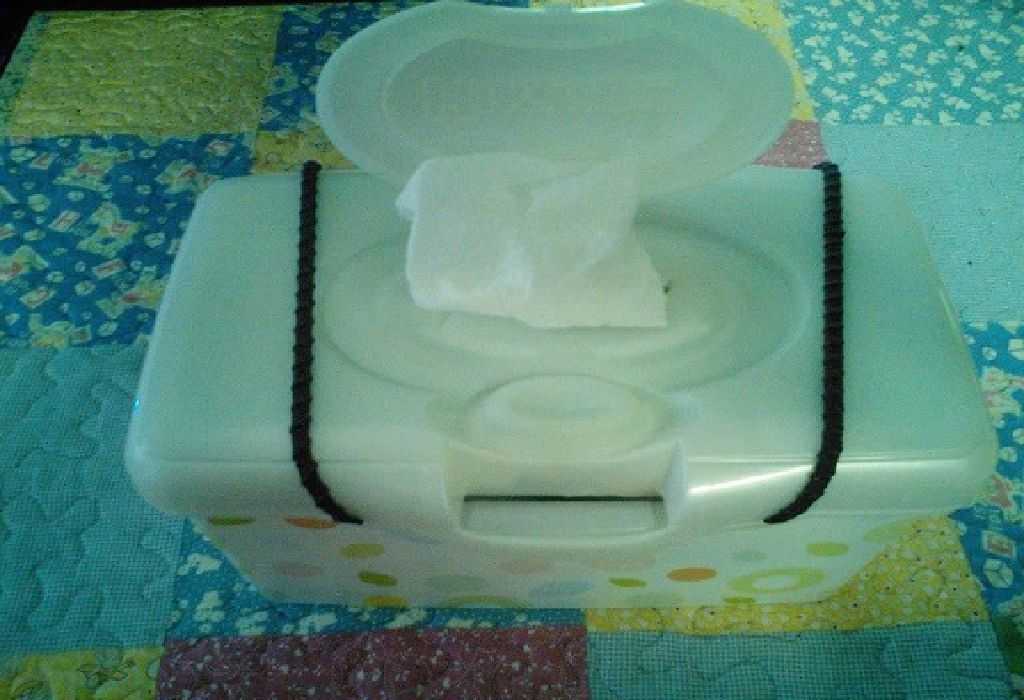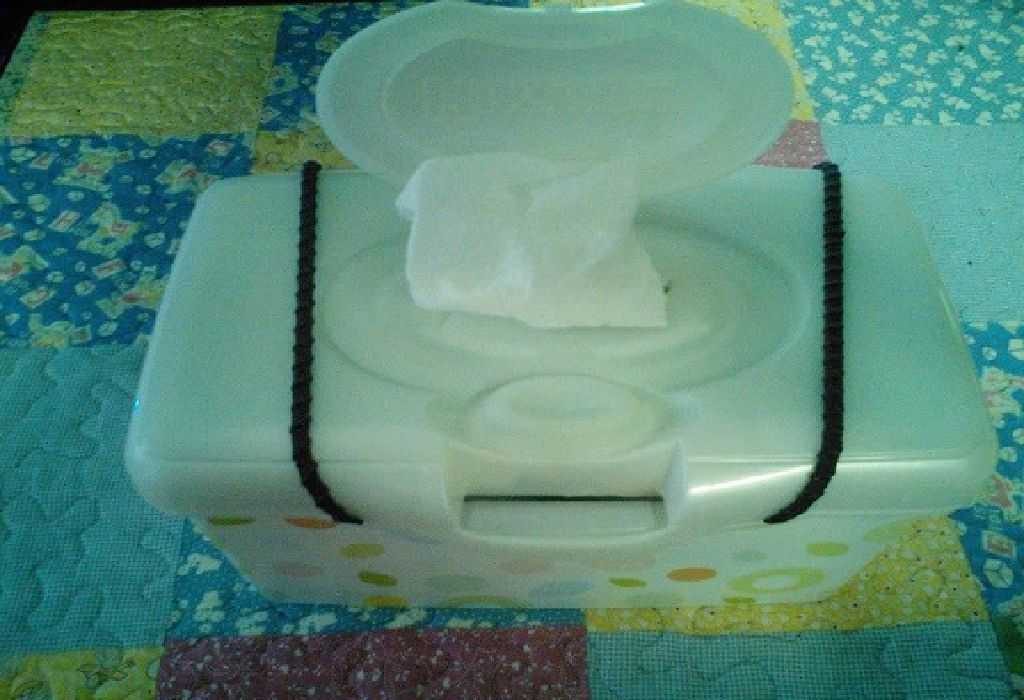 Here is how this mom made this using items readily available at home:

What you need –
A plastic baby wipes dispenser box
Rubber bands
Items you want to put in the kit (e.g. clothes, changing mat)
Steps –

Use a plastic baby wipes dispenser box to make your nappy-changing kit
The secret behind this neat and handy box is simple rubber bands! Simply tie the wipes to the top of the dispenser box using rubber bands – leaving enough space for you to store your baby's essentials
Instead of just wipes, the box contains nappy changing essentials every mother needs, including mini bags for soiled clothes/nappies! This mom even managed to fit in some spare clothing such as onesies in case of some (highly likely) accidents!
This is how the final homemade nappy changing kit looks: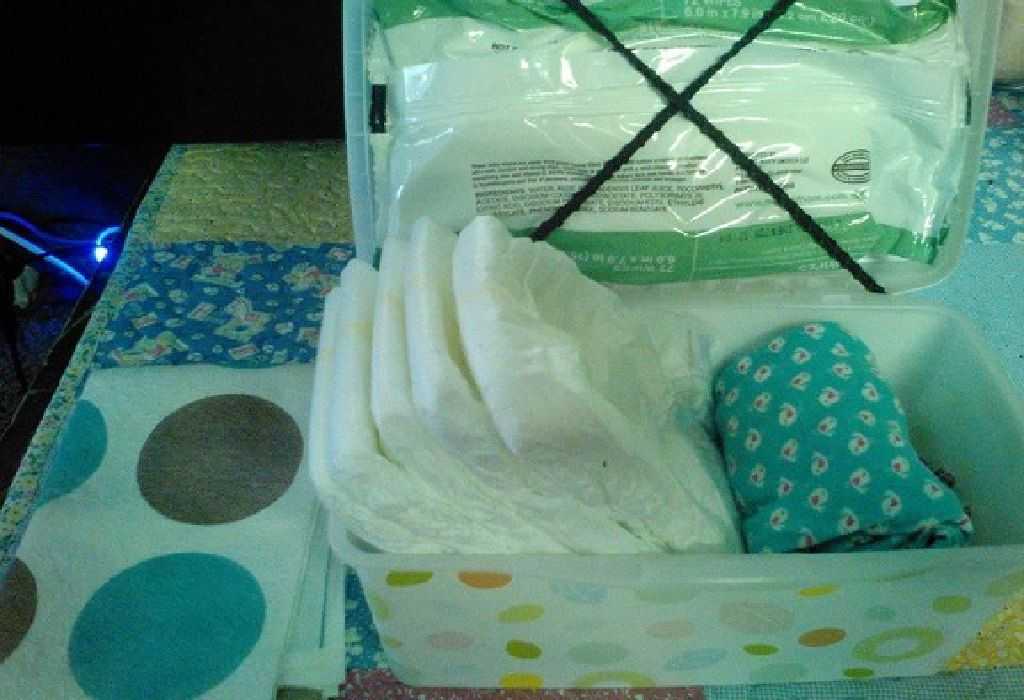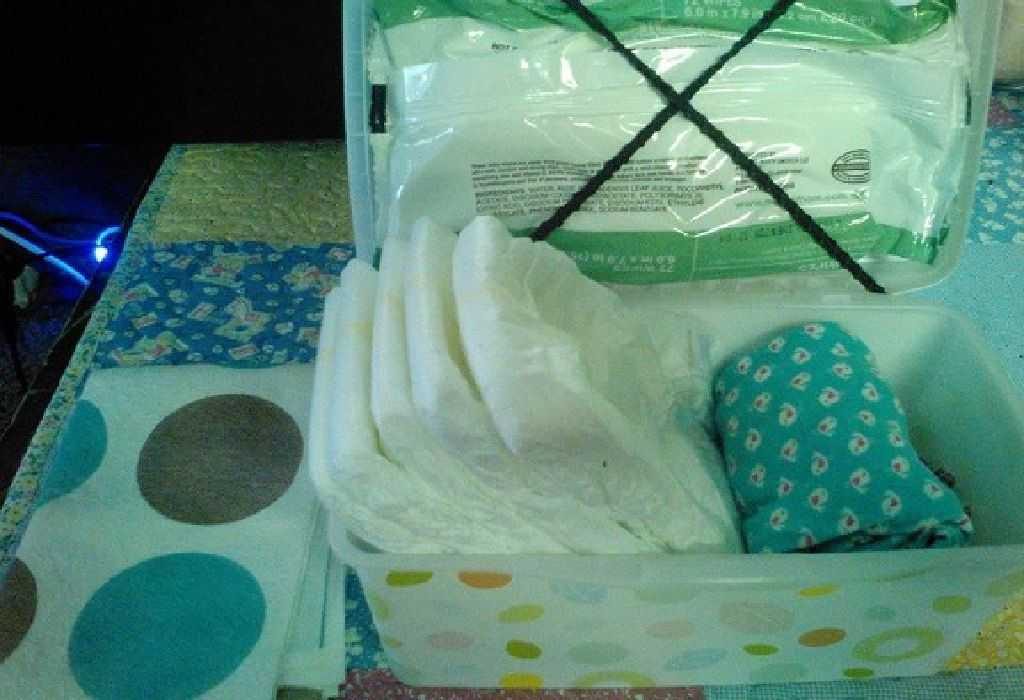 After the post went viral, the mom added another unique aspect to her nappy box, under "IMPROVEMENTS MADE". Here is the addition she made:
Poked 8 strategically placed holes, strung them with embroidery floss, and tied the headband to the inside. Then dotted the knots with super glue so they would hold for longer.
Then if the rubber band breaks or gets too old, it can be easily replaced with a new one. I also put a roll of doggie bags in there for disposal and keeping the soiled clothes in."
What Moms Think About this Nappy Changing Trick
Ever since the mom shared the hack on her Facebook page, it has gone viral with parents around the world excited to try it out! As simple as it may seem, the hack is pure genius and something every parent will find useful. Many moms have dropped in with their comments and experiences on putting the trick to use.
One mom said, "Good idea for in the car as a backup!" Another found it particularly useful for the summer, saying, "This is brilliant, and with summer coming up and being out and about, you could do one for the van and one for the stroller!"
We think this is a really ingenious trick for a problem that all of us face fairly often. It has so many possibilities too – for example, you do not need to carry your entire bag to a public restroom or a restaurant's washroom when you need to change your baby's diapers. You can also create multiple kits which are ready to pick up and use, so there's no question of forgetting something and being in soup when you need it.
What do you think, moms? Will you try this out for your baby? Do tell us in the comments.