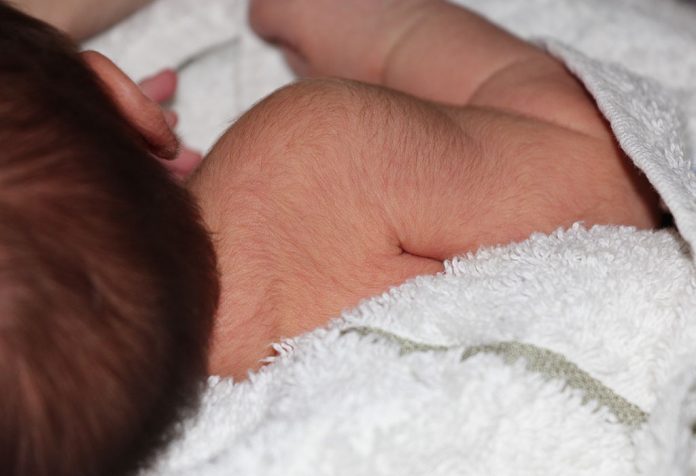 Last Updated on
Some mothers worry about what seems like excess body hair on their babies. Although it is natural and mostly determined by genes, they may want to remove it for cosmetic reasons. It is common to use natural remedies to remove body hair, and several methods have been in use for generations that are mostly safe.
Easy Home Remedies for Infant Hair Removal
Before you get to removing body hair on your baby, it is important to understand why they have it and what happens to it eventually. Read further to understand all about the baby's body hair and its removal methods.
The body hair that your baby is born with will clear up in a few months. Elders do suggest massaging them gently to help it shed faster, or you could just let nature take its course. However, if you're short on time, you can try some of the home remedies to help your newborn get rid of body hair. Home remedies use milk, turmeric, flour, turmeric and other household ingredients that have no harmful chemicals. Although there is no scientific evidence that they work effectively in removing body hair, they have been used for a long time by the elders.
Ayurvedic Atta Rubbing
This is one of the best ayurvedic newborn hair removal methods and uses simple ingredients. Rubbing dough is made from atta (flour), turmeric and almond oil. Whole-wheat flour is preferable as it is rich in Vitamin-E which is a powerful anti-oxidant needed by the body. Almond oil is a good moisturizer and soothes the rubbing process by acting as a lubricant. Wheat flour is gentle on the skin and improves your baby's complexion. Using a little water, all the ingredients are kneaded into a soft dough ball. This dough is dipped into the hot almond oil before rubbing on the baby's skin. Cover all the parts such as forehead shoulder and the back and rub gently.
Turmeric and Milk
A mixture of turmeric and milk can be applied to the baby all over the body after their massaging session. Let the mixture dry and then remove it using a soft cloth dipped in milk. Give the baby a bath after the procedure without using any soap or body wash. Milk acts as a cleansing agent, and hence there is no use for a cleanser. This is a gentle way to remove baby body hair naturally and get them to shed sooner.
Ubtan
Ubtan is made using gram flour, milk and a pinch of turmeric powder. The ingredients are finely mixed together and applied to the baby before they are given a massage. Ubtan is a safe way for facial hair removal for babies. The milk can also be substituted with yoghurt or cream. Along with removing excess hair, ubtan also acts as a moisturizer and improves complexion.
Other Methods to Remove Baby Body Hair
Mix chandan powder and a pinch of turmeric with milk and apply on the hairy areas. Remove paste gently by rubbing it and do this before bath.
Massage the baby with a paste made out of almonds, yellow mustard and turmeric.
Dip a piece of bread in unboiled milk and massage over the baby's body regularly to remove hair.
After the baby's massage, make a paste of baby cream and powdered red masoor dal. Apply it to the hairy areas and massage baby.
Tips to Follow When Using the Hair Removal Methods
Go easy on the baby's delicate skin. Vigorously washing or scrubbing can irritate the skin. It can also lead to abrasion and cause rashes, bruises and allergies.
Go with what your baby is comfortable. Having a dried up paste being rubbed and washed off can be an uncomfortable experience for the baby.
Be cautious with raw milk. It can carry pathogens that can causes infections such as diarrhoea and dysentery.
Although some of these methods temporarily remove hair, you may notice they grow back after sometime. Give it time to thin out on its own.
Home remedies when used regularly are a good and safe way to remove your baby's body hair as they grow older.
Also Read: 15 Home Remedies for Cradle Cap in Babies