How To Choose a Good Paediatrician for Your Baby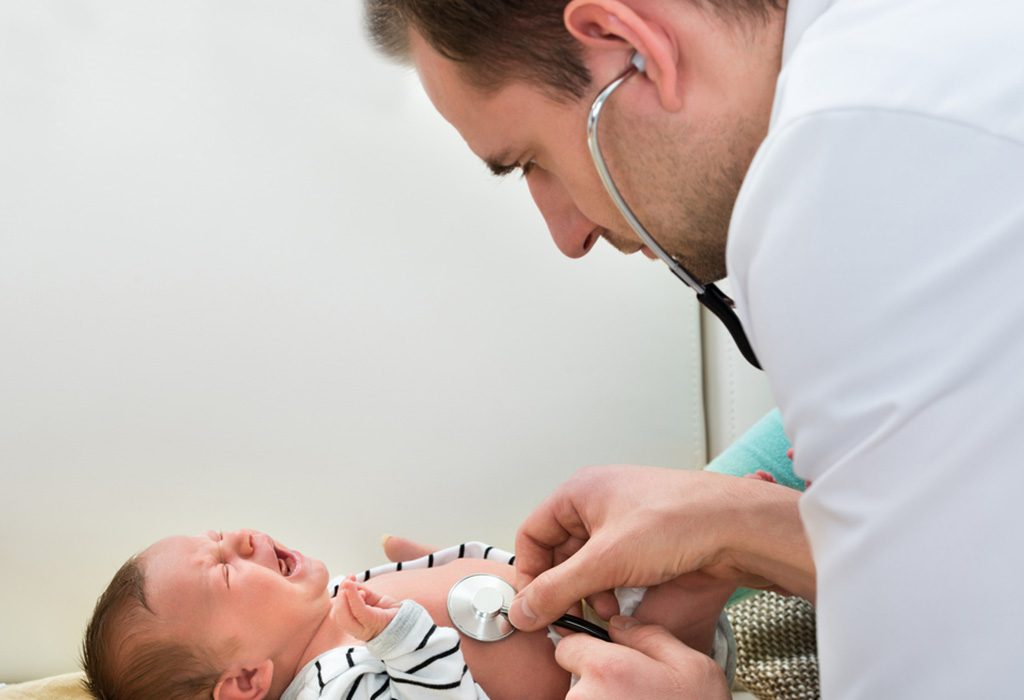 Choosing a good paediatrician may seem like a daunting task to most new parents. Do go through our checklist to help you find a good paediatrician for your baby.
Finding a good paediatrician is the top priority for most expecting and new parents. During the initial months, parents need timely guidance on every aspect – baby vaccinations, milestones, and general child care, and also during emergencies. Having an experienced, friendly and helpful doctor will not only make the life of parents smooth but will also assure them that their child will get quality medical assistance when needed.
Many parents take recommendations for a good paediatrician from their friends, family and neighbours. They may even consult their physician or obstetrician as they might know local paediatricians who are competent and well-respected in the medical community. But remember, what works for others may not work for you. When it comes to your baby, it is advisable to be completely sure about the doctor before you start taking his services.
Paediatrics includes general paediatrics and paediatrics sub-specialties. A general paediatrician treats common illnesses in infants and children while specialists practice medicine in other areas as well. Paediatric specialized fields are endocrinology, gastroenterology, immunology and infectious diseases, oncology, clinical pharmacology, respiratory medicine, rheumatology, etc. For your child's routine vaccinations and common illnesses, you will need to consult a general paediatrician. However, for more specific illnesses, you will need the services of a specialist. This will mostly be recommended by your child's general paediatrician itself.
Here is a checklist to help you choose the right paediatrician for your child:
Confirm The Medical Certification

Most doctors have their medical certificates framed and put up in their clinic. Check out if the doctor's qualification (MBBS, MD/MS) meets your requirement.

Location of The Clinic/Hospital

The paediatrician should be in your locality. The proximity to a doctor's clinic can make a lot of difference when you need to rush there during an emergency. The clinic/office should be accessible by private or public transportation.

Hospitalisation Facility

Some doctors have a nursing home facility attached to their clinic. If not, you can find out the doctor's current hospital appointments, and also where your child would be admitted if the need arises.

Working Hours

Working hours of the doctor should be convenient to you. If you are a working parent, it will be desirable that the doctor works in evenings or on weekends.

After-hours Consultation

Does the doctor provides his private number where he can be reached during an emergency situation? Does he take after-hours (night time, weekends or holidays) calls or returns your phone calls?

Back-up Doctor

In case he is on leave or his clinic is closed, is there another physician who can cover for the doctor in his absence?

Easy Appointment

Can you make an appointment on short notice if your child requires to see a paediatrician for a sudden illness?

Friendly Atmosphere

Does the staff at the clinic behave courteously and amicably with you and your child? Some clinics have the facility of a small kids' play area or provide attractive toys to keep the kids engaged during the waiting period. Any pediatrician's room should have enough colourful toys to keep babies engaged while the examination is being done, or injection administered. Though it may not seem so important at first, it comes in very handy.

Paediatrician's Behaviour

A lot rides on the way the paediatrician behaves with you and your child.

The doctor should appear to be friendly and genuinely interested in the problems of your child or any health disorders she may have.
He should listen to your concerns, guide you well and shouldn't be in a rush to move on to his next patient.
He should be able to communicate and explain to you in an easy language.
Many doctors are eager to resort to medication even for a small illnesses. Find out if the doctor takes time to understand the root problem of your child and tries to solve it without resorting to extreme medication.
Does the doctor share with you the details of your child's vaccination schedule?

Doctor's Fees

What are the doctor's consultation fees? Does he charge the same for repeated visits for the same illness?

Special Treatment

Is the doctor well-qualified to provide treatment if your child ever develops a complex illness? If no, will he show readiness to co-ordinate with one or more specialists for providing treatment to your child?

Consultation Age Limit

Some doctors are qualified to take care of patients of all ages. A family physician who knows the medical history of all family members is better suited to treat all the members. When seeing a paediatrician, find out till what age he consults for.
Choosing the right paediatrician is very important because he is the one you will consult, not only in case of illnesses, but also in panic situations. Hence, consider all the above-mentioned points before you decide on one. Sometimes it may happen that after a few consultations with the doctor you may realize that you are not comfortable with him or don't trust his diagnosis. Don't be alarmed or embarrassed to switch to another good paediatrician then. Remember, what's most important is your child's health.
?>