5 Ways to Care for Your Baby's Skin in Dry Winter Months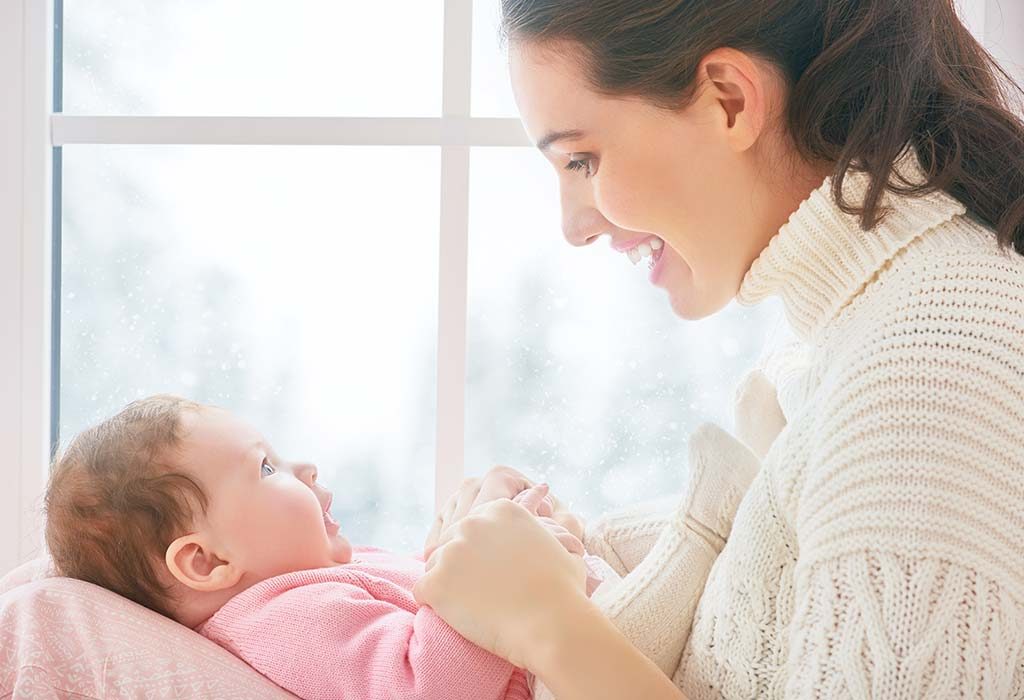 In this Article
Right from comfy sweaters, steaming hot soup, and all-day cuddles with your baby, winter brings so many things to look forward to. However, with it also come a few problems that more so affect babies, who rely on adults to relieve them from discomfort.
Babies are prone to dry skin during winters, which can even lead to red, itchy eczema if left untreated. Though this season can be quite rough on babies, you can prevent your little one's skin from drying out with just a few simple tips. Read on to know how you can keep your baby's skin moisturised, and plump this winter season.
Tips to Keep Your Baby's Skin Healthy During Winter
Winter skincare for babies can be a bit complicated, what with babies being more prone to dryness and eczema! Eczema is a condition where red, scaly patches develop on the skin and are extremely dry. Skin prone to eczema needs extreme moisturisation! However, babies have such fragile skin which is also sensitive to strong, chemical-laden products. This makes finding the right products quite a challenge.
If you're looking for tried and tested, natural solutions to protect your baby's skin in the soon approaching winter, we've got tips you could use! Here's how you can protect your baby's skin from the dryness and flakiness brought on by winter and also tackle eczema. Trust us, your baby's skin will be soft and moisturised throughout!
1. Take the natural route
Most moisturisers available in the market are laden with chemicals that can be harsh on a baby's delicate skin and cause irritation. Instead, products that are made with natural ingredients like calendula oil and aloe vera not only moisturise the skin but also have anti-inflammatory and antiseptic properties that heal the skin. Go au naturel with The Moms Co. Natural Soothing Relief Lotion, which contains organic & natural ingredients including calendula oil, aloe vera and super-soothing colloidal oatmeal that work wonders in treating dry skin and eczema. This product provides intense hydration and soothes inflammation, itching, and redness to keep your baby's skin soft, plump, and healthy.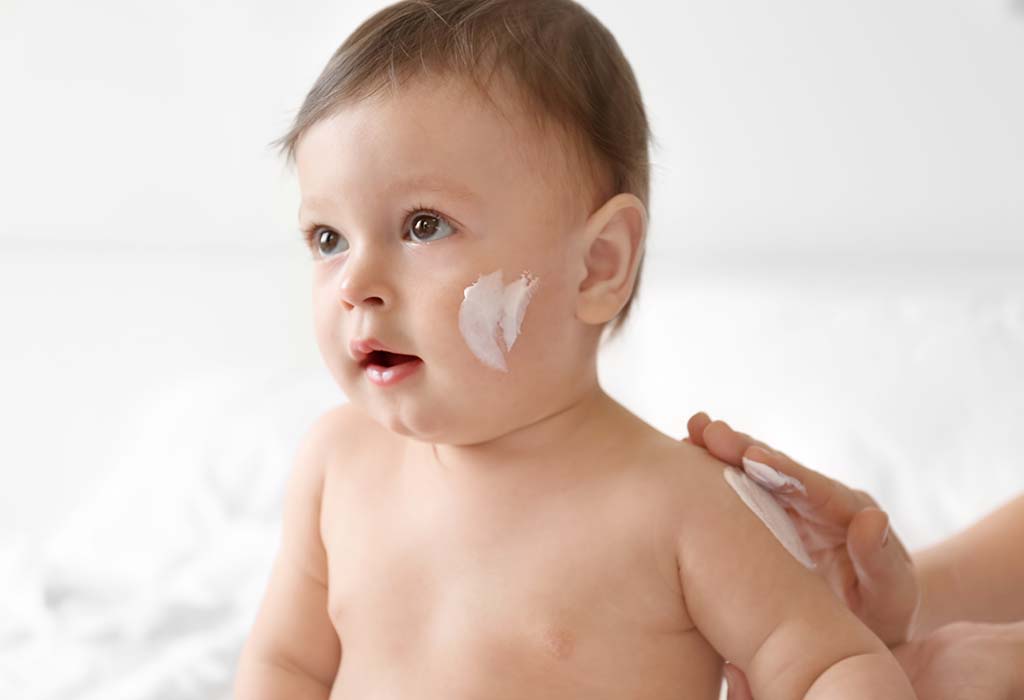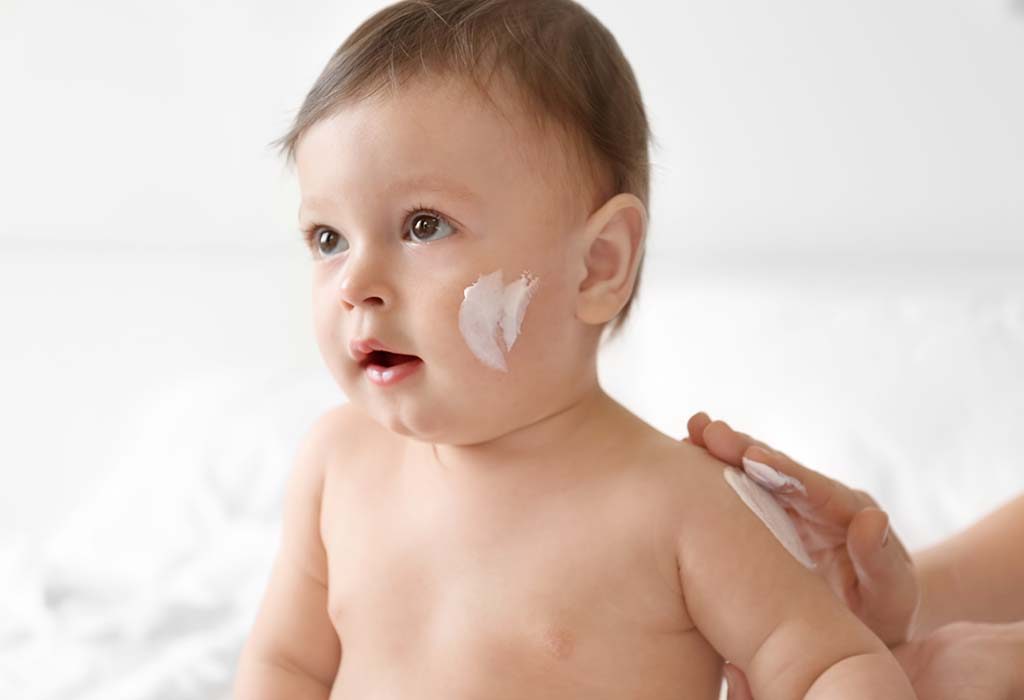 Tip: For best results, apply moisturiser right after the baby's bath, as his or her skin will be damp and will lock in the moisture. In case of very dry or eczema-prone skin, apply a thin layer of moisturiser before bed as well, so his skin doesn't lose moisture while he sleeps.
2. Don't skip daily massages
A massage promotes blood circulation and keeps the skin soft and bouncy. Take out 10 minutes of your day to massage your baby, and it will soon become the favourite time of your day, as it gives you the opportunity to bond with your munchkin and talk to him while nourishing his skin. The Moms Co. Natural Baby Massage Oil is a combination of 7 natural essential oils that helps in blood circulation and muscle strengthening.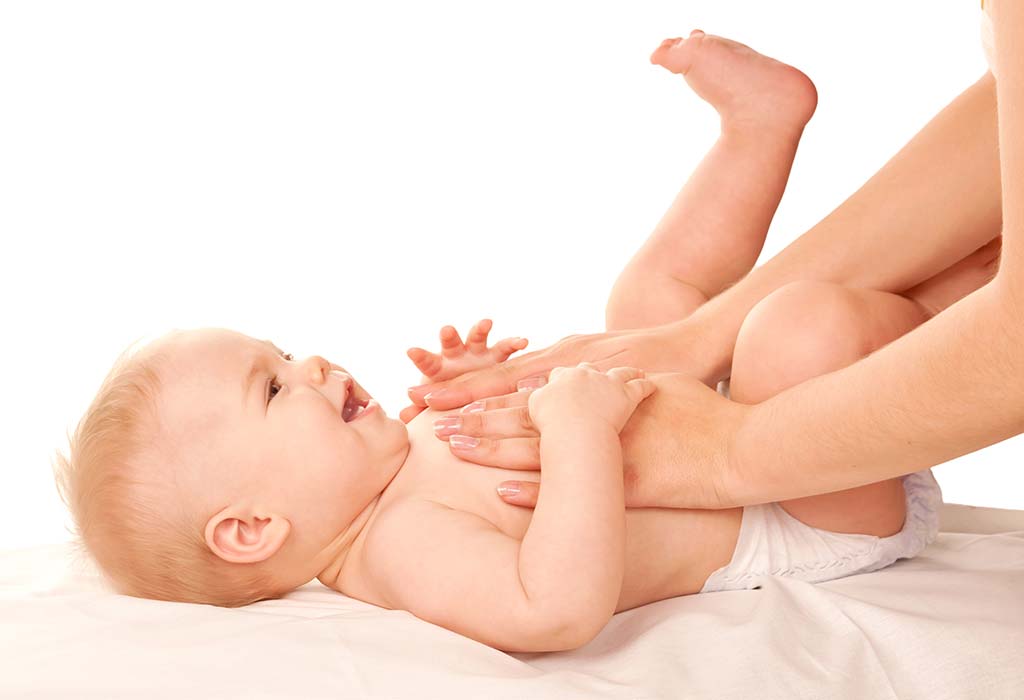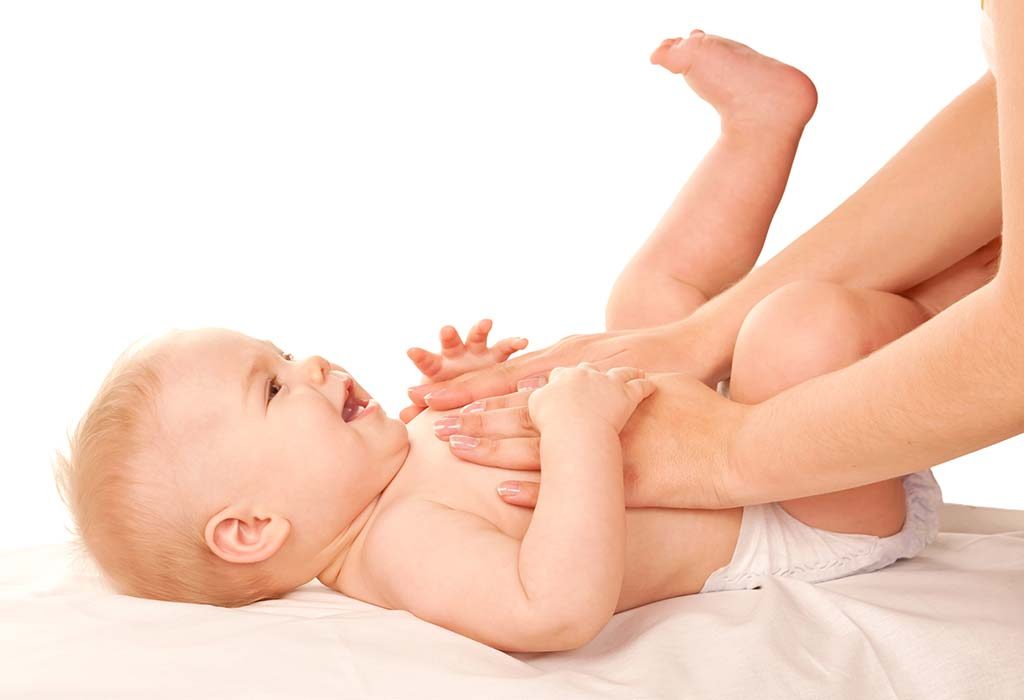 Tip: Follow up the massage with a bath, as oil can cause greasiness and attract dirt and dust to the skin if left on for too long. Don't forget to moisturise your baby's skin with a hydrating lotion after a bath to lock-in moisture and keep the skin soft and supple.
3. Know your soap
Be aware of what goes into the soap you use for your little one. Fragrances and chemicals tend to dry out and irritate sensitive baby skin, so it is best to stick to natural products. The Moms Co. Natural Soothing Relief Wash is a gentle, coconut-based cleanser that is safe and doesn't cause irritation. It gently cleans and soothes the skin, locking in moisture to keep dryness and eczema at bay. All in all, it is the perfect cleanser for your baby's skin.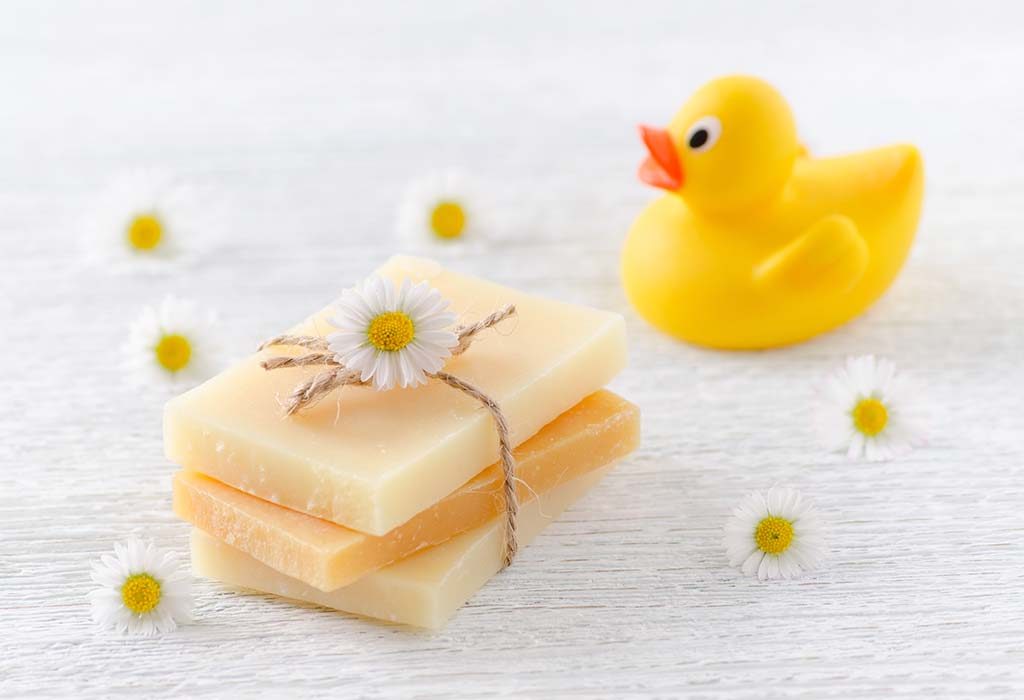 Tips: Along with using the right product, the precautions you take while bathing your munchkin are just as essential. Stick to short baths of less than five to ten minutes and use lukewarm water, as hot water can strip your baby's skin of natural oils and cause dryness. Also ensure that you pat dry the baby's skin, which is less harsh than rubbing.
4. 24-hour moisturisation over everything else
Of all the moisturisers available in the market, an organic product that provides 24-hour moisturisation is sure to be your best bet. A regular lotion may not be able to keep your baby's skin hydrated during the dry winter days for long, requiring a re-application every 3-4 hours. A product that is clinically tested to provide 24-hour moisturisation like The Moms Co. Natural Soothing Relief Lotion shows better results and ensures fuss-free hydration through most of the day.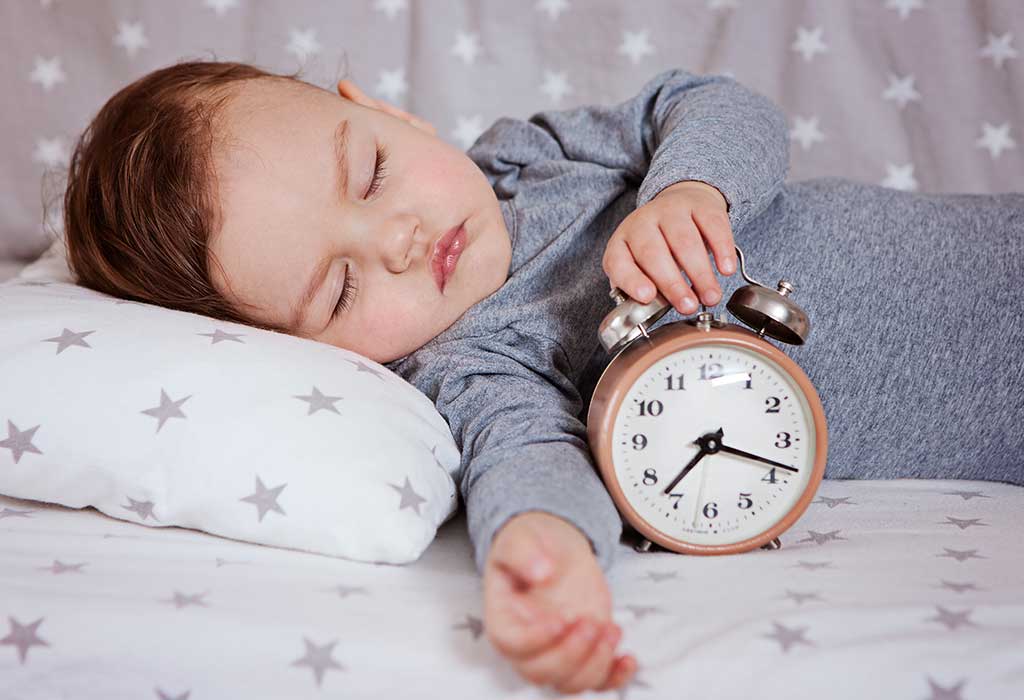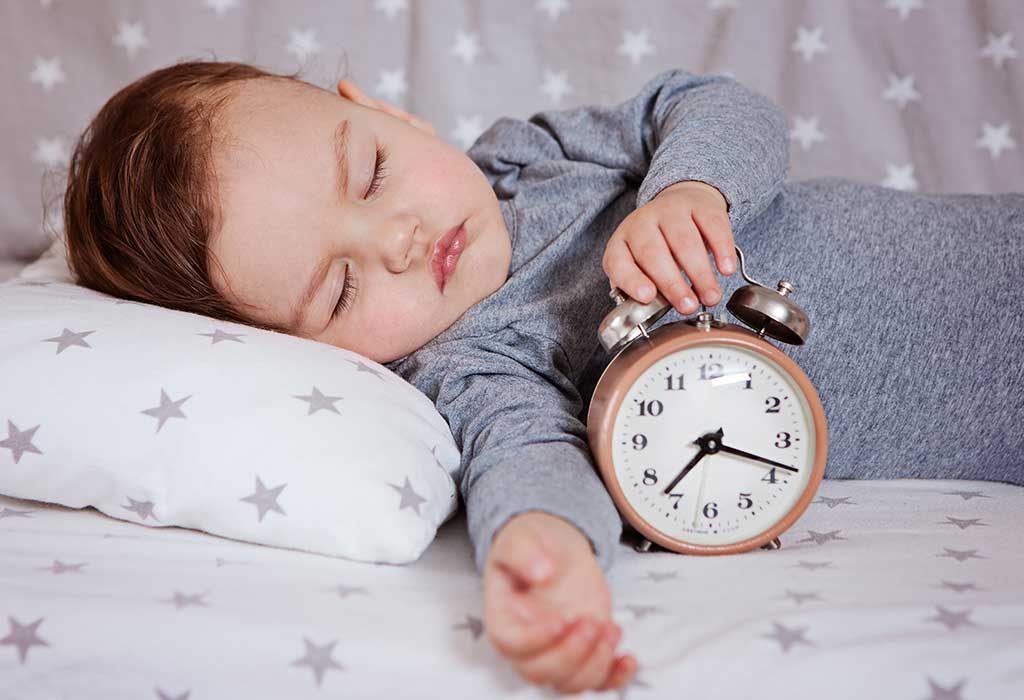 Tip: Heaters can rob the air of moisture and winter air can be quite dry and chilly, all of which make your little one's skin dry. Install a humidifier, which adds moisture to the air throughout the day, and, in turn, the baby's skin.
5. Tackle eczema from day one
1 in 5 children suffer from eczema, in which the skin becomes dry, inflammed, and irritated. Watch out for signs of eczema, such as redness and itchiness along with scaly patches on the skin, as treating it from the get-go will make it easier to manage. The Moms Co. Natural Soothing Relief Range works great for dry and eczema-prone skin. The products are made with natural ingredients like calendula, aloe vera, and colloidal oatmeal, which provide intense moisturisation and soothe redness, inflammation, and irritation, keeping your baby comfortable and happy.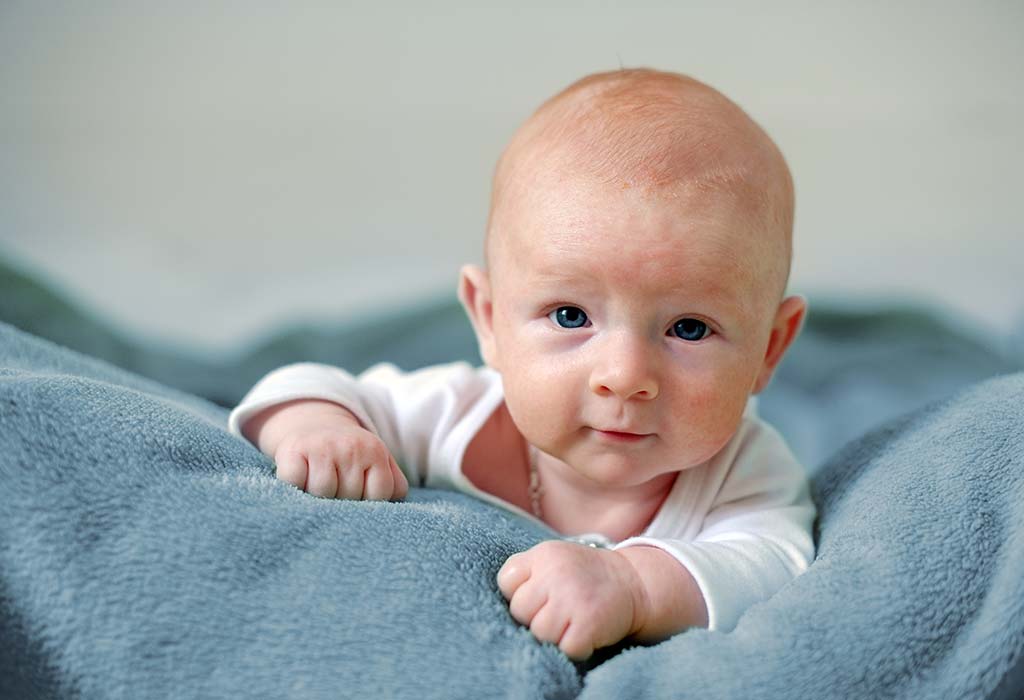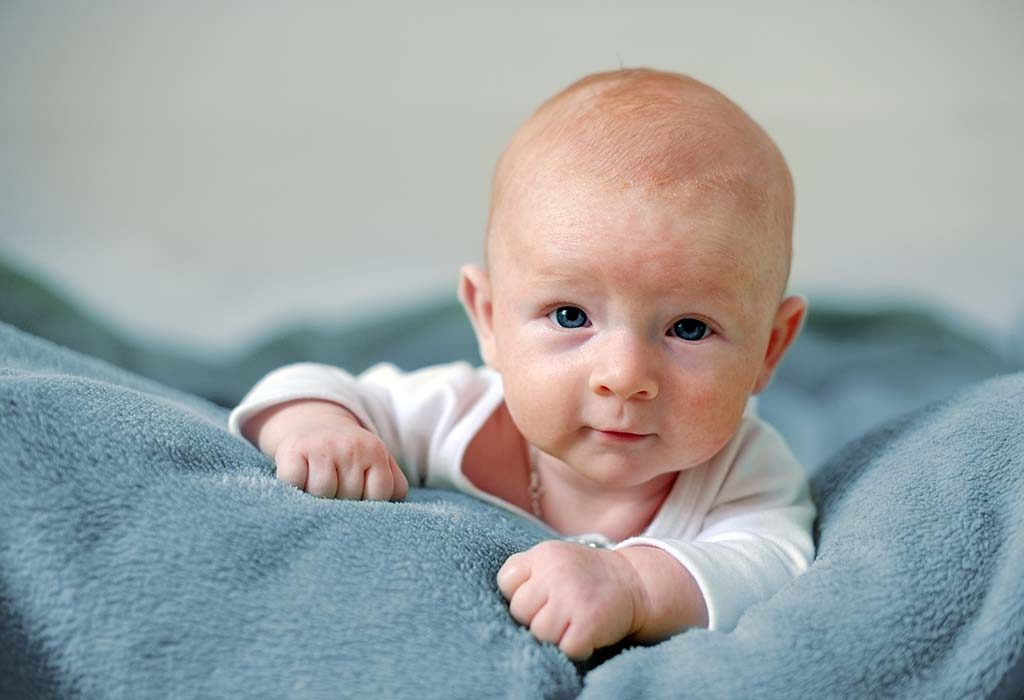 Tip: Apart from the right skincare, treating eczema requires hydration from within. If your baby is prone to dry skin and eczema, breastfeed him more than usual. If he's started on solid food, you can also include more soups and water in his diet. Do this enough, and you'll see how his skin transforms in no time!
Though it may seem challenging to devote so much time and attention to your baby's skin, it's actually quite easy, once you develop a routine and know what to look out for. These tips will keep your little one's delicate skin healthy, soft, and hydrated all winter long.
Also Read:
How to Dress Your Baby in Winter
How to Keep Your Little One Warm in Winter
Indian Winter Foods with Recipes for Babies