10 Co-Parenting Apps To Make Life Easier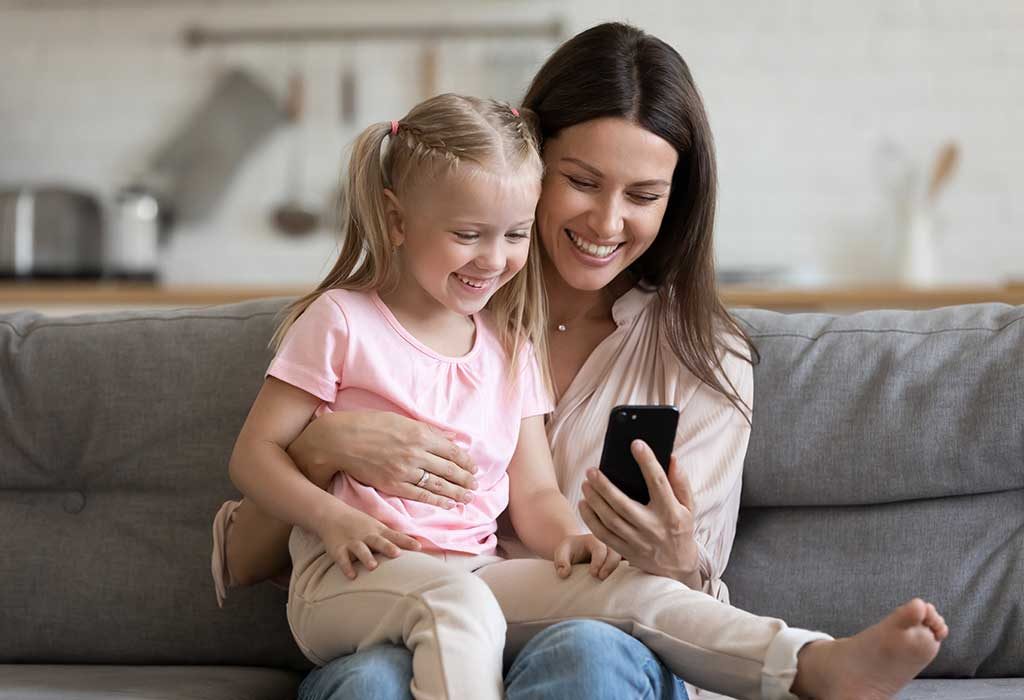 Let's face it – parenting is hard. And if you have separated from your spouse or stay away from each other and have to split responsibilities, it may get difficult in catching up. Sometimes life just gets in the way and before you know it, you have missed your child's playdate. Parents have to be organized, especially in the case of a shared parenting situation, but there are certain things such as Co-parenting apps that can make your lives easier when it comes to managing the responsibilities of a child.
What Is a Co-Parenting App?
A co-parenting app is an app that's simply designed to make parenting easier. It helps parents' co-ordinate with each other when they're far away and ensures that they don't miss out on their child's important events. It could be as simple as splitting the chores or deciding who gets to pick up or drop-off the child to school during the workdays of the week. There are many free co-parenting apps out there but the paid ones are packed with exclusive features.
How Can Co-Parenting Apps Help?
When parents go through a divorce or separation, it can get difficult for a child. A child's mental health is affected, but parents can make it less difficult for the child if they agree to share his/her responsibility amicably. To such parents, who are planning to share the responsibility of their child, a co-parenting app can make their lives easier. Let's look at how a co-parenting app can help parents:
1. It Helps Parents Split Responsibilities
A co-parent communication app makes it easy to split responsibilities when it comes to taking care of the child. It lets parents stay on track and remain accountable.
2. It Helps Reduce the Need to Visit Family Courts
These apps reduce the need to go to family court as they're approved by law attorneys. Plus, you can even store your files, documents and make appointments via these applications.
3. It Helps Lower Stress
For partners who don't want to talk to each other directly, these apps serve as a peaceful way of communicating with each other. Users can send each other voice notes, files about expenses, child's upcoming events, and more.
10 Best Co-Parenting Apps
If you're looking for a list of the best co-parenting apps, here are some options that you could choose from:
1. 2Houses
2Houses is a co-parenting app that lets parents keep in touch with each other via messaging features, set up calendar appointments, and share detailed reports for analysing finances. There's a 14-day free trial available for parents to try out the platform and It also provides adequate space for document storage.
Platform – Web, Android and iOS.
Price – $6.49/month.
Features
Helps manage and keep track of expenses.
Helps sync calendar appointments, events and import vacation dates/school activities.
Allows a parent to set parenting schedules, recurring visits and get organized.
2. Amicable
Amicable app is designed for parents who are going through a divorce or trying to work to reach an amicable agreement with regards to their parenting decisions. The app simplifies the decision-making process by letting parents create parenting goals post-separation, document budgets and assets, and more.
Platform – iOS and Android.
Price – Login to find out!
Features
Allows parents to create bespoke arrangements.
Users can upload all financial information and make proposals for parenting.
Parents can create family profiles and invite exes to join.
3. Cozi
Cozi is a simple and minimalistic co-parenting app that's free. The basic version lets parents set schedules, create to-do lists, and share photos and recipes for easy communication.
Platform – Android and iOS.
Price – Free
Features
Track school events and share grocery lists.
Create virtual class schedules and set appointment reminders.
4. FamCal
FamCal makes co-parenting without contact a lot easier. It has a colour-coding option when setting activities and appointments which makes managing schedules for more than one child easier.
Platform – Android and iOS.
Price – Free with paid options for upgrading.
Features
A shared calendar app for families.
Allows parents to colour-code events and share notes.
Allows parents to add comments, create to-do lists, grocery lists and more.
5. Talking Parents
Sometimes talking is the only way to resolve disputes, however, things don't always go as planned. Talking Parents allows its users to make voice recordings and store them on the app for evidence of communications. This prevents conflicts later on and it even has room for shared calendar appointments. The basic version is free but for premium version, you'll have to pay.
Platform – Android and iPhone.
Price – $19.99/month.
Features
Provides accountable calling and file storage.
It features shared calendar appointments, notes, photo storage, etc.
6. Google Calendar
If you're looking for a free and easy way to sync your calendar appointments on your phone with your co-parent, Google Calendar is an option. It already comes pre-installed on Android devices and is easy to use.
Platform – Web, iOS and Android.
Price – $10/month for unlimited storage and Vault.
Features
Set reminders for upcoming activities.
Create schedules and events.
Make multiple calendars and appointments.
7. OurFamilyWizard
OurFamilyWizard is a court-approved co-parenting app for Android and iPhone that has been trusted since 2001. It lets co-parents resolve disputes peacefully by documenting reimbursements, shared expenses, and more. It is recommended by family law attorneys and mental health experts.
Platform – iOS and Android.
Price – $99/year.
Features
Subscribers can access a full set of co-parenting tools, from colour-coded child custody calendars to shared visitation schedules, family information storage and shared expense payment, and more.
Transmits payments, tracks expenses and collects documentation.
8. weParent
weParent is a mobile app that's designed to help co-parents out with sorting out their parenting schedules. It's designed for parents who share custody of their kids and has a free trial period of 14 days for new users.
Platform – Android and iPhone.
Price – $199 for lifetime access or $9.99/month.
Features
Allows parents to custody schedules, events, and appoints.
Provides secure messaging and document storage.
Saves photos, contacts, lists and notes.
9. CoParently
CoParently makes separation a lot easier and helps parents manage their children's schedules without getting overwhelmed. It's packed with various features that help store your medical information, upcoming events and appointments and more. The app lets its users create free guest, child and professional accounts too but there are monthly fees involved for each parent.
Platform – Website.
Price – $9.99/month.
Features
Custom calendars and easy scheduling of appointments.
Makes communications transparent and is free for 30 days.
10. Parentship
Parentship is designed to make parenting a less stressful experience for families. It makes sharing the commitment of co-parenting easier and even features shared custody calendars. It's free for the first 30 days and post the free-trial, users will have to pay a small fee to continue using the app and get access to its exclusive features.
Platform – Android and iOS.
Price – $3.99/month.
Features
Allows parents to store and track important files, photos and documents.
Allows parents to coordinates calendars with emails and text messages.
Now that you're aware of the best co-parenting apps for your child, you can take the time to explore and see what works best for you and your ex-spouse. Your child is your ultimate priority and these apps are designed to make sure it stays that way. You won't have to feel guilty about missing any appointments or events anymore since these apps will help you stay on track.
Also Read:
Effective Tips for Co-Parenting with a Narcissist
Working Ways to Improve Your Parenting Skills
Foster Parenting
?>