This is Aishwarya and Abhishek Bachchan's Secret to a Happy Parenthood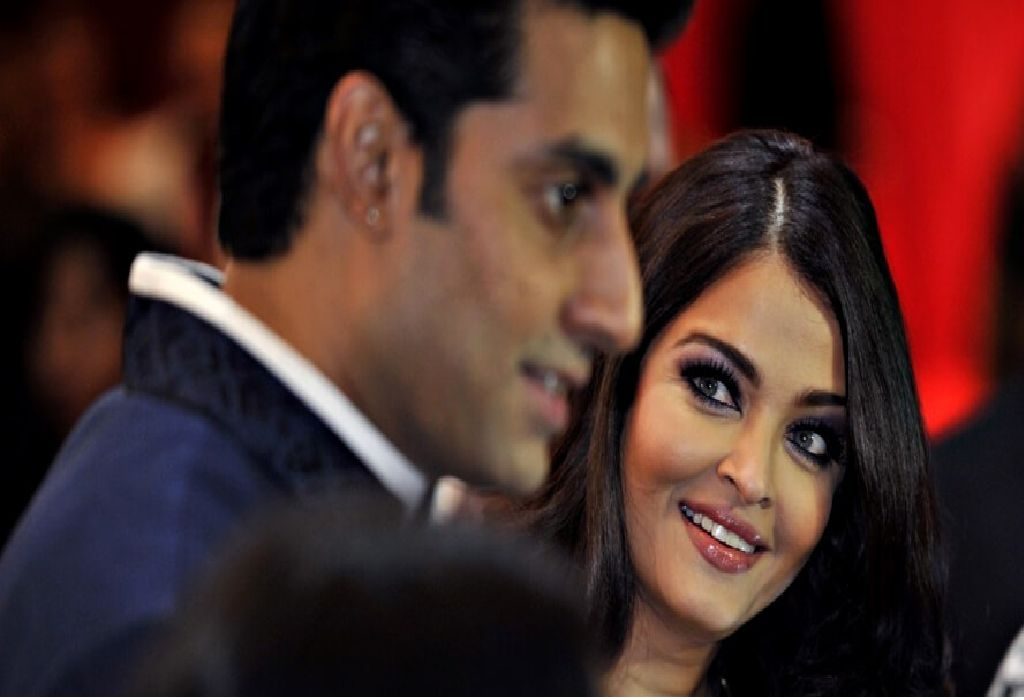 Life is a difficult journey – even when you have a partner by your side. Keeping a marriage going strong and feeling fulfilled as parents are often difficult to accomplish together, which is why so many marriages disintegrate after the couple enters parenthood. Today, on April 20, Aishwarya and Abhishek Bachchan complete TEN years of marriage! For every couple, their wedding anniversary is a beautiful day, and a time to think and take stock of the years gone by. The cute couple also revealed some relationship secrets that they swear by and we recommend everyone to follow!
Aishwarya and Abhishek got married ten years back on April 20, 2007. Even though they are a celebrity couple (perhaps because of it), their life together has been subject to media interference, rumours, upheavals and a flurry of emotions. But there is something that lets the two remain best friends, lovers and happy parents despite the challenges in their path. Today, they complete a decade of togetherness that has seen them grow stronger together – both as a couple and as parents to little five-year-old Aaradhya.
On this occasion, we bring you five relationship and parenting mantras that the two strongly believe in. They are very real and very effective for every couple!
1. Spend Quality Time Together
A few months ago, Abhi, Aish and Aaradhya took off for a family holiday to Dubai. This was a mini-break where they stayed at a beach resort and got rejuvenated for new things to come – work commitments and school reopenings! But the real reason behind this holiday was not just a break or relaxation. Abhishek had decided to pamper his wife who had been working very hard for her new project, and he wanted to spend some quality time together. He made sure Aish got pampered at the spa while he had a lot of fun with Aaradhya on the beach.
And in this, ladies, is the couple's top relationship secret: quality time. There is no alternative to quality time if you want to keep your marriage going strong. And this applies throughout your life – right from when you get married to long after you become parents. It is only by spending time together that you can fully understand each other, accept flaws and nuances, and open up like with no one else. In doing this, we become not only happier as people but also stronger as parents.
In Dubai, the trio had a fantastic time holidaying together, spending lazy moments at the resort. The previous holiday they had taken was a family-affair where Aish's family had also come along. But this time it was just the three of them. Taking these moments out from an otherwise chaotic life let them appreciate anew the genuineness and reality they both share about themselves as well as each other.
2. Be Best Friends
Friendship is perhaps the strongest relationship there can be, and the Bachchans consider this to be the foundation of their bond. Their togetherness, which first started off as friendship while working together for the movie Guru, has now blossomed into everlasting love.
"The honest truth is that we have always found a beautiful friendship that we share. And that's what converted into marriage and it's only grown deeper and deeper with each passing day. What's wonderful is that we are growing with each other."
3. Share Everything
This is mantra that assumes even more importance after you enter parenthood. Your parenting challenges aren't yours alone, nor are the responsibilities meant to be solitary. As partners, the Bachchans share everything – from looking after Aaradhya to taking her out for school events and discussing everything that transpired during the day.
"We share a lot. I communicate a lot and believe immensely in it and he says that he does that most with me. He is a very real guy. And I am a very real person. We are both very connected to our reality and to ourselves."
4. Do Little Things For Each Other
After becoming parents, couples often disregard little things that bring so much happiness. The occasional "I love you" note, the flowers and the date-nights compose the idea of love which is essential to not lose sight of your dreams. Aishwarya, for example, has always had a dreamy but powerful notion of love which she maintains till date. In Stardust magazine's 'Favourite Things' feature, several years ago, she said that she loved "the idea of being in love, being in love and love." Her ideal partner would be the "the one who'll lead me to 'the light'… even in the dark." And isn't her husband doing this beautifully!
5. Don't Lose The Child in You
Finally, when you're bringing up the kids, stay tuned to your own inner child. One is never too old to giggle or play with water or make funny faces. As parents, Abhi and Aish have a gala time organising fun themes for Aaradhya's birthday parties, doing Ganesh Aarti together, learning things for school and spending time with the grandparents. What life needs is a balance of laughter and intensity and who better than your kids to teach you this?
"I have always called myself a child-woman as everyone saw that giggler in me and all that does exist and yes, Abhishek does fool around but he is also extremely intense. He is deep, ahead of his time and he is a boy. He enjoys evoking that emotion of everybody towards him."
Three cheers for this very-much-in-love couple who are showing us just how it is possible to be devoted partners and devoted parents at the same time. We wish them a very happy wedding anniversary and hope their relationship keeps blooming for years and years to come. And moms, why not take a leaf out of their book and start implementing some of these mantras right away?