This Chennai Woman Was Ready To Deliver Her Baby. What Happened Next Is Beyond Distressing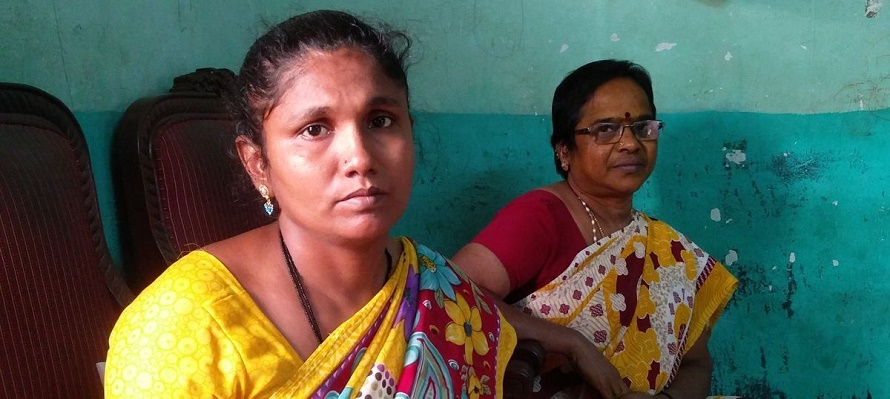 She had been longing to experience the joy of having a child in her life. For seven years of her married life, she and her husband had been trying for a baby and looking forward to the moment they would become parents. Nothing quite compares to the joy of holding your child in your arms, does it? This was the joy that this couple from Chennai too wanted to experience. And it was finally happening. She was pregnant, and had been undergoing regular care and examination at a government hospital. Her due date was finally here, and she was preparing to embark on the beautiful new journey of motherhood. Little did she know what life had in store for her.
M Aseena Begum had been going to Chennai's Government Kasturba Gandhi Hospital for regular checkups for the last eight months. It was in this hospital that her pregnancy had been confirmed after she had missed her period for two months. A urine test had confirmed the news. All her routine tests had taken place here. Her family was delighted with the news and did their best to pamper her, and keep her healthy. After all, a baby brings so much joy for the entire household, and we want to do all we can for the mother-to-be.
"We did not allow her to do any work around the house. We made sure she went for regular checkups with either her husband or our mother."
Aseena had been prescribed Folic acid tablets to be taken every day so her baby could grow up healthy. She was also taking every precaution required to ensure her baby's growth. A couple of weeks ago, she had had an ultrasound. Her baby was pronounced healthy but she was told that there was also a cyst developing in her uterus.
"They told me that they would deliver the baby through C-section and then remove the uterus as the cyst was large."
This definitely added to the nervousness of the couple. Aseena's husband worked as a vegetable vendor and she herself had been staying with her mom, who had raised three daughters on a meagre salary. The couple started being even more careful those last days of her pregnancy. They celebrated little things, sharing happy moments, including her baby shower or Seemantham.


One day, while in Varanasi to visit her husband's relatives, Aseena experienced a searing pain in her abdomen. Was it the onset of labour? Her husband rushed her to a private clinic for examination. And it was here that the couple found out a truth that not only broke their hearts, but perhaps also permanently broke their trust in the medical system:
There was only a cyst in Aseena's abdomen. There was no baby.
The parents-to-be were shocked beyond words. They felt sure the doctor was cheating them, and started scolding him. How could this be true, considering all her medical scans over the months, and the Chennai doctors' reassurance that the baby was fine? Had she lost her baby, or what?
They rushed to the Chennai hospital again. This time, quite blankly, they were told that she was not pregnant. And not just that, there was no record whatsoever of any scans done previously. It had all been one big scam, a fraud, a merciless playing with her money as well as her emotions.
"One of the doctors even accused me if I was trying to cheat them. When I said I would bring my mother in to meet her, the doctor said, 'Who is the patient, you or your mother?'"
Did Aseena just "believe" she was pregnant?
Since then, the heartbroken family has been trying to get an explanation from the doctors. The latest clarification that the doctors have issued is that Aseena suffered from psuedocyesis. This is a condition where the woman strongly believes she's pregnant, but she's actually not. It is merely a psychological problem where even the body starts behaving as if there is a baby in the womb. But this is a very rare condition.
Moreover, if this was the case, what about all the tests she had undergone? Urine tests and sonography are both extremely sensitive and it is almost impossible to miss or be wrong about a pregnancy! As per required standards, the hospital should have also filled a form at the time of the sonography. Under the Pre-Conception and Pre-Natal Diagnostic Techniques (PCPNDT) Act, this is mandatory. But it is doubtful that the team did either this or conduct a vaginal examination which is also essential. It seems like a clear case of exploiting someone not educated or financially well-off enough to fight back and see the murky truth.
The National Human Rights Commission is examining the case
In a ray of hope for the family, the National Human Rights Commission has issued a notice on alleged medical negligence based on media reports. It seems that Aseena was not only misdiagnosed for the pregnancy but also administered wrong medicines for a period of more than eight months. Plus, the cyst in her ovary was not diagnosed or treated. The hospital also did nothing to help the couple deal with the mental shock of finding out that the last eight months had been a sham, and that they were not going to become parents after all.
The reality about the hospital and its medical team will become clearer in the days to come. In the meanwhile, it is heartening that Aseena and her family are getting support from people around them. We hope that the tumour in her ovary is treated soon, and she is blessed with the baby she has so badly wanted to have. It has been a terrible emotional and physical struggle for her, and we fervently hope that justice is brought to her soon.